The DKC  is one of the few remaining "benched" dog shows.  A benched dog show means that the dogs must be present "on the bench" all through the show, except when they are in the ring competing.  The Westminster Kennel Club Show in New York City is a famous benched dog show.  Benched shows are great for the public because they can actually see the different kinds of dogs and speak to the breeders.  If someone is interested in purchasing a purebred dog as a pet, then I highly recommend attending a benched dog show.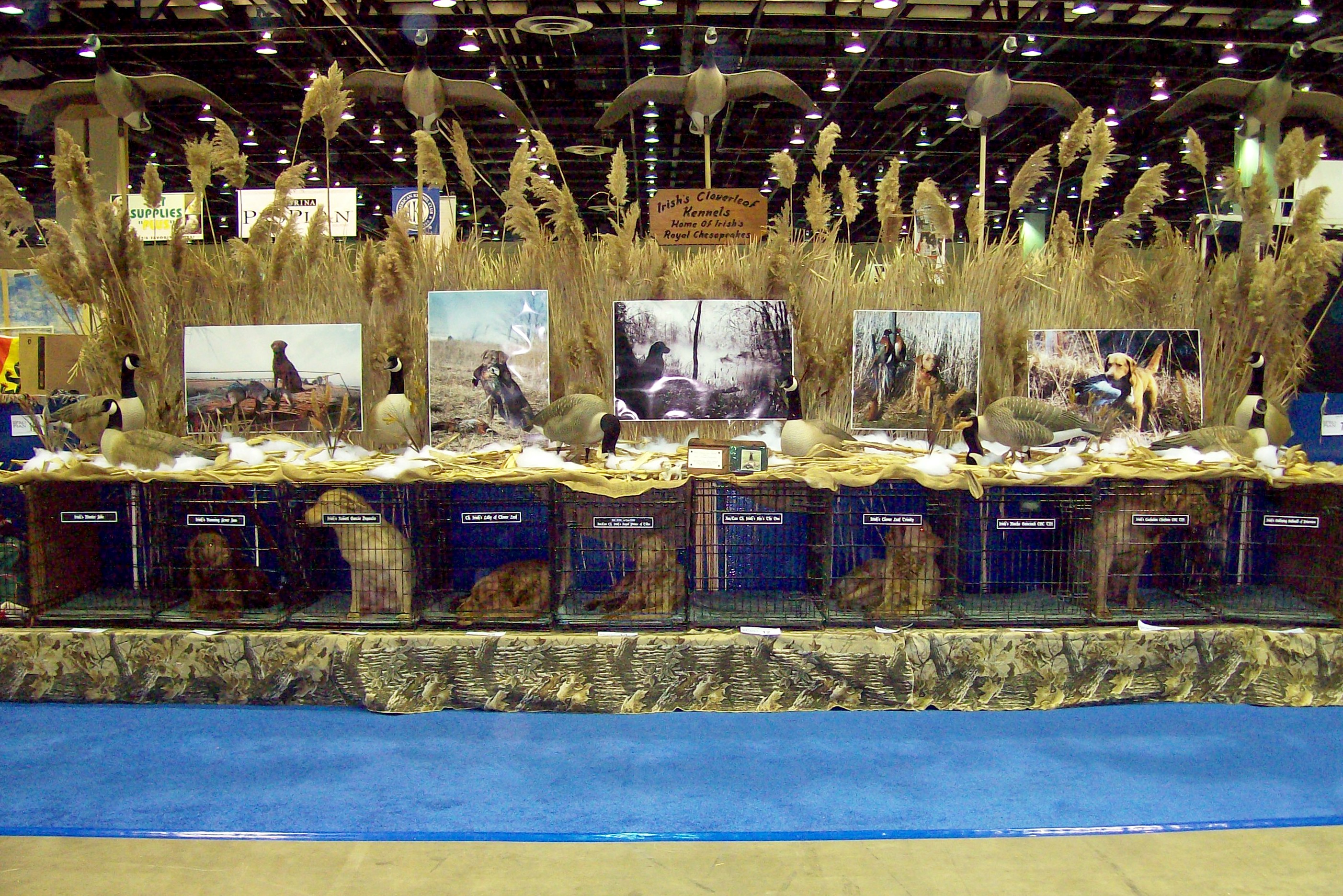 Storm got to sit the show out, but we entered Thunder both days.  Thunder was invited to bench with the dogs from Storm's Kennel. Irish's Clover Leaf Kennels
They do a wonderful job of decorating their bench every year.  Also, they did very well in this year's competition and brought home  a lot of first place blue ribbons.
Thunder did a great job and left each day with a ribbon (unfortunately neither were blue).    Thunder was wonderful with the crowd and children especially seemed to be drawn to him.  Thunder loves children, so he was happy for the attention.  We are planning to pursue Thunder's Therapy Dog Certification.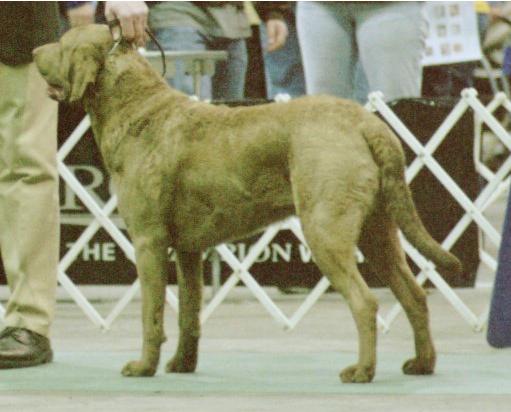 Thunder certainly had a ton of fun at the show and was sweet to everyone who approached him so he may make a great therapy dog.   Needless to say, he needed a long nap after his busy weekend.