Yesterday Thunder's daughter Smokey made a trip to the reproductive vet to have an ultrasound to confirm her pregnancy.  I tagged along and took a few pictures with my cell phone.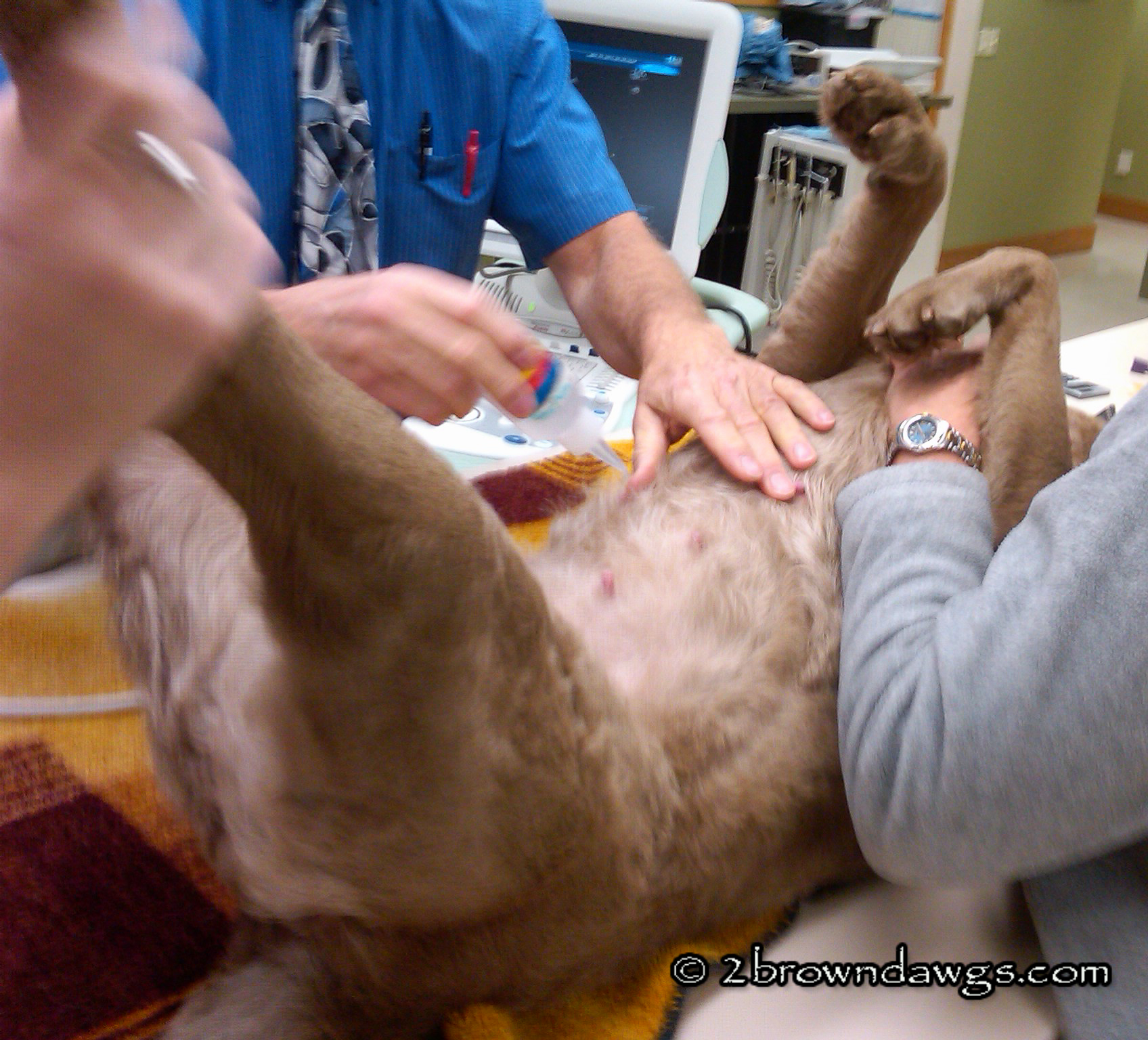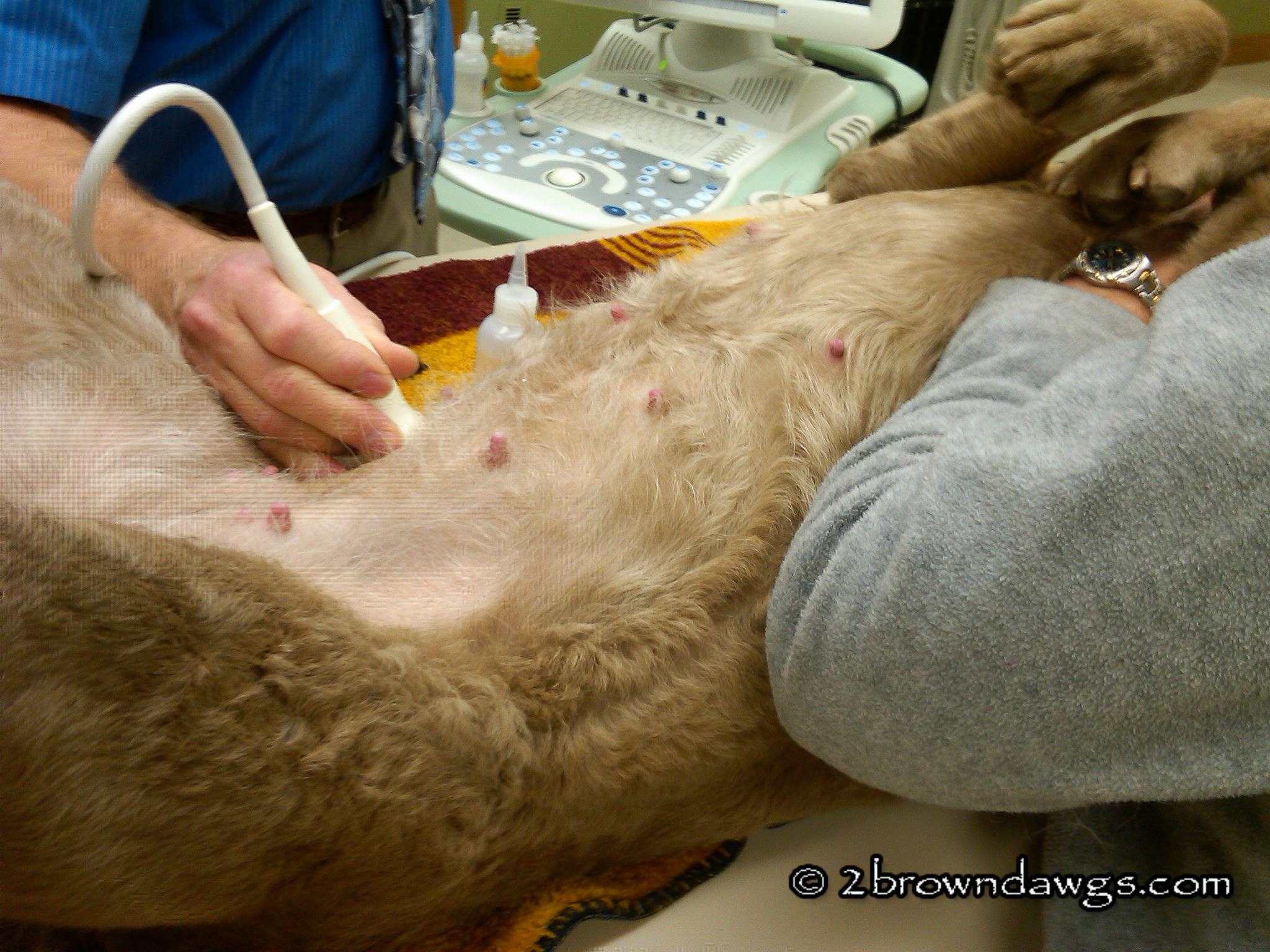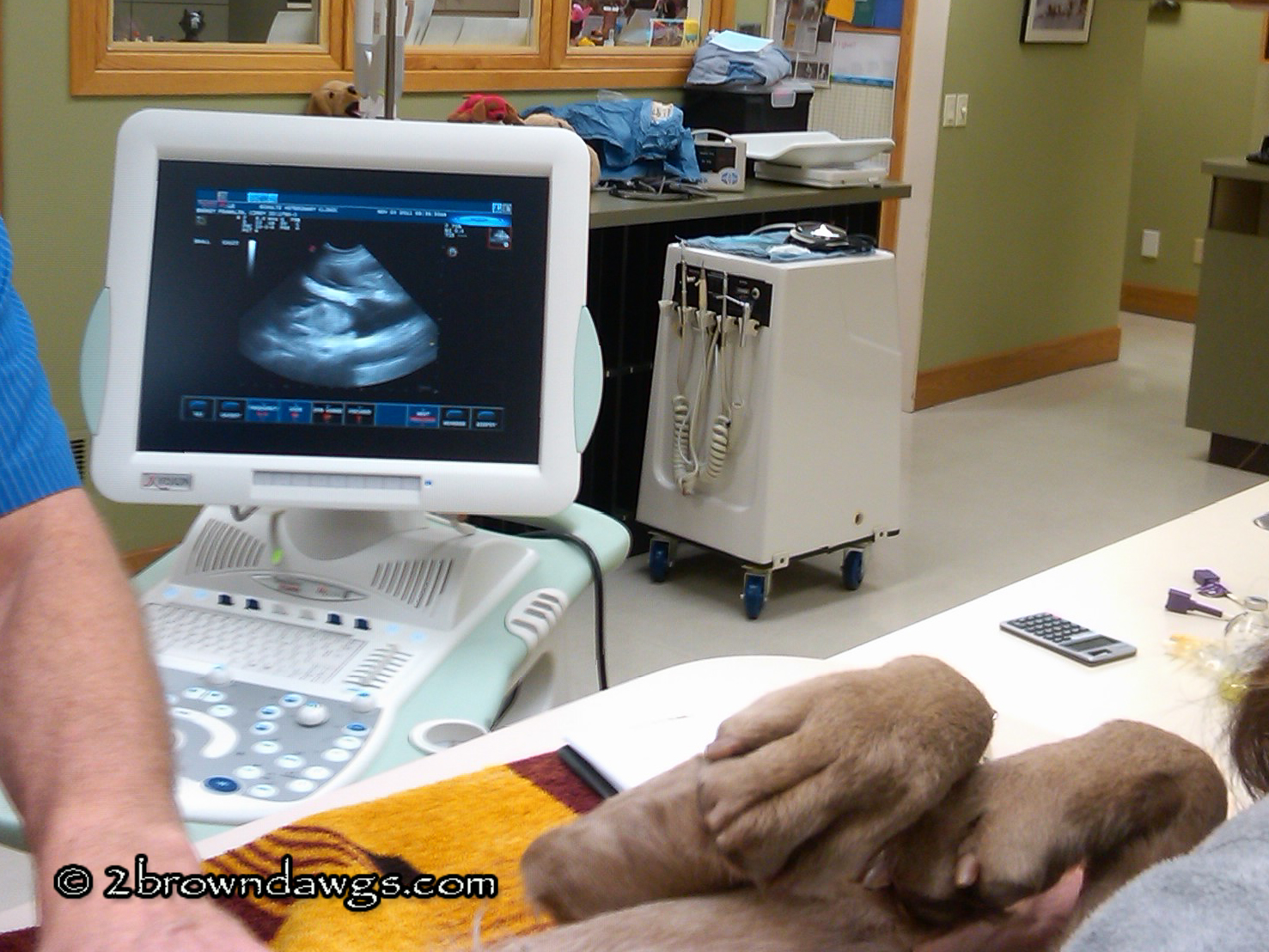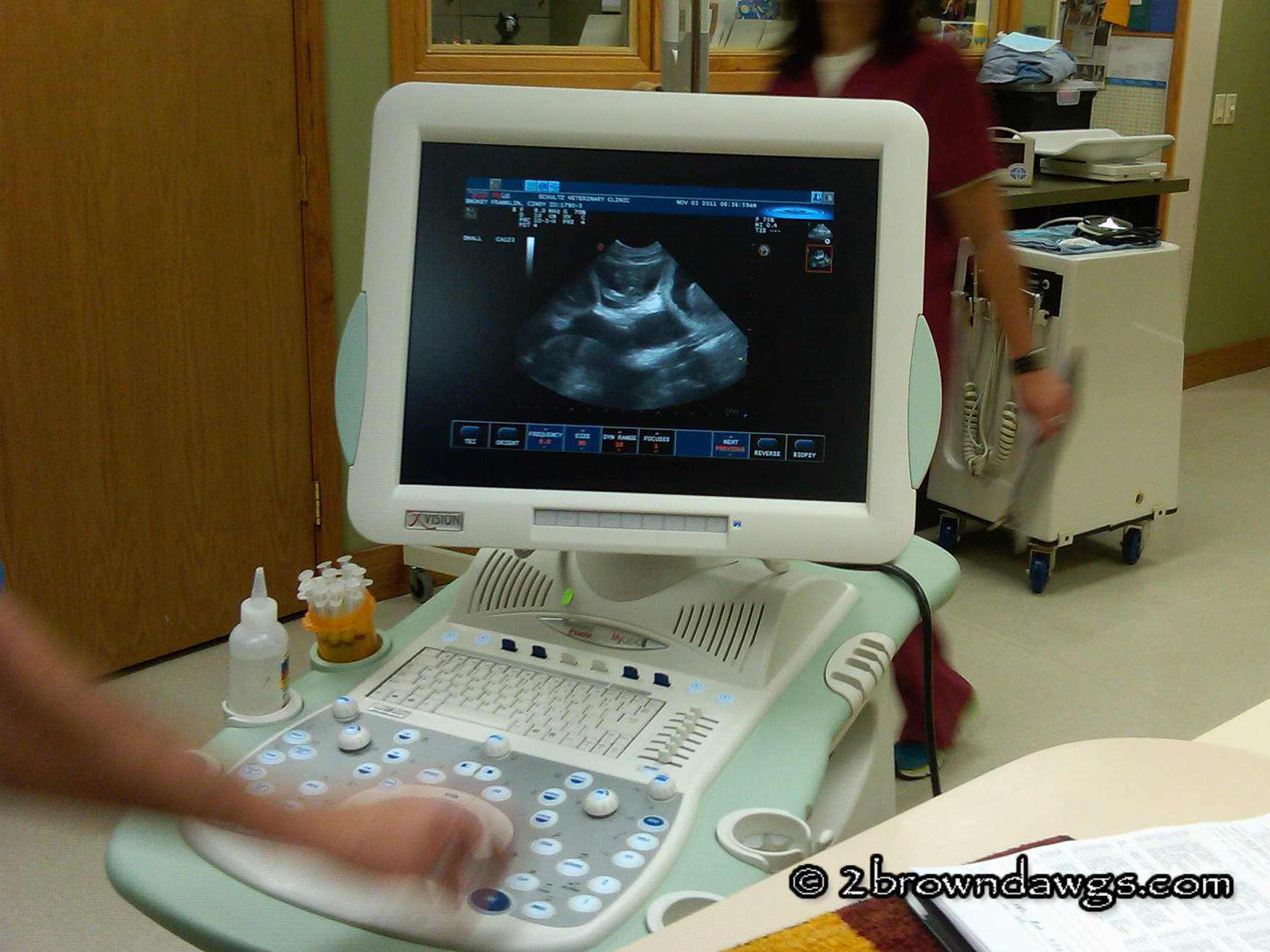 Yep, its confirmed.  Smokey is indeed pregnant.  The ultrasound was done past the time where they can get an accurate count because the pups are too big, but the vet counted at least 9!  Yikes!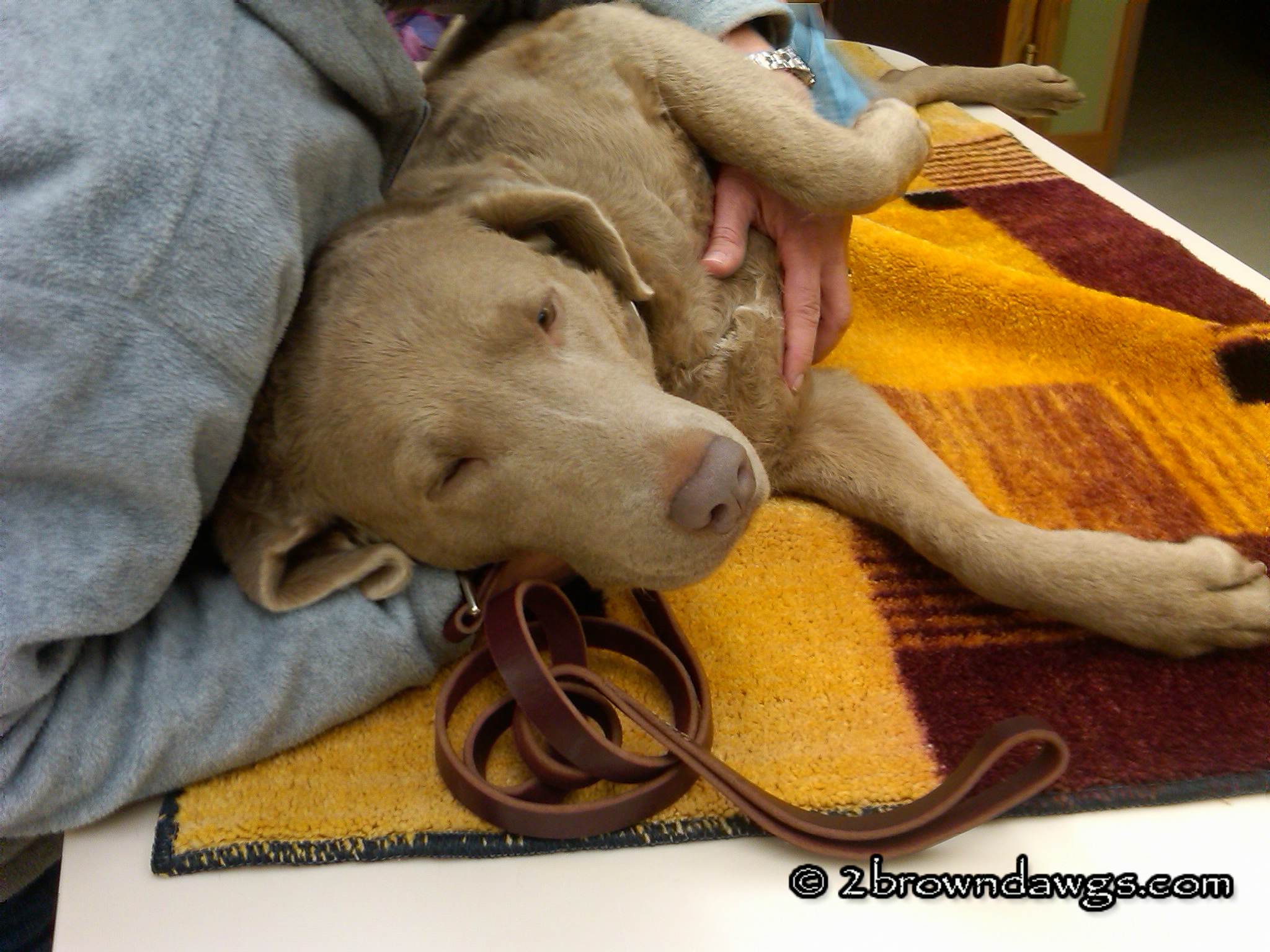 I have put a page up of puppy information if you know anyone interested.  It looks like it will be a bigger litter than expected.  🙂  The due date is November 24, 2011, but could very well be sooner.  So now the waiting really begins.
Everyone at the clinic was very nice and tolerated my snapping pictures for the blog, (wish I had taken my real camera…darn!)  Here are a few of the actual ultrasound pictures.  Thanks to Cindy for letting me post them and thanks for letting me tag along.
Can you see puppies?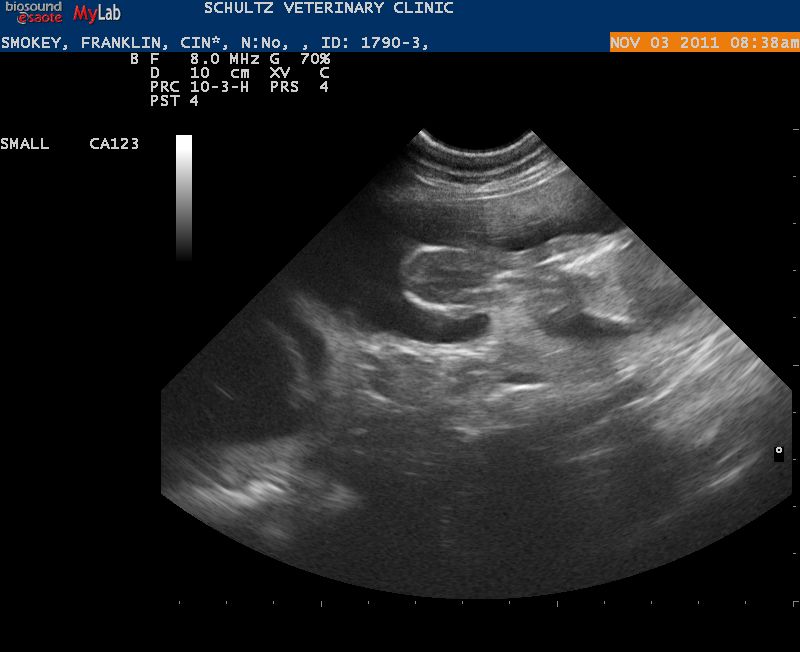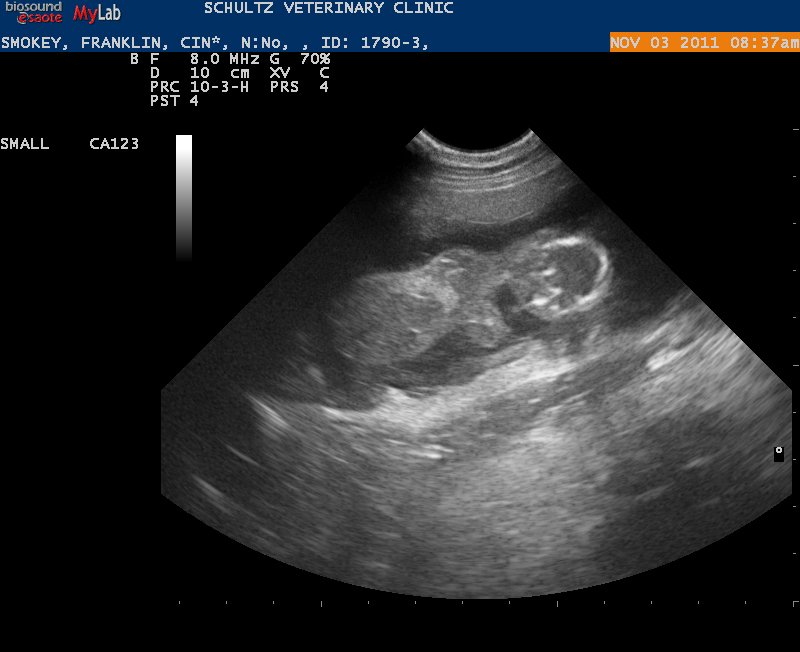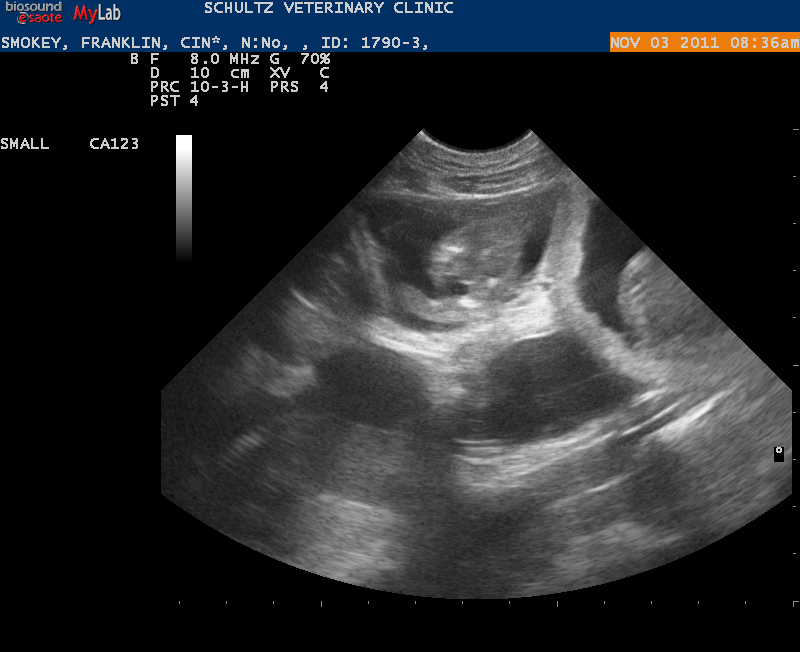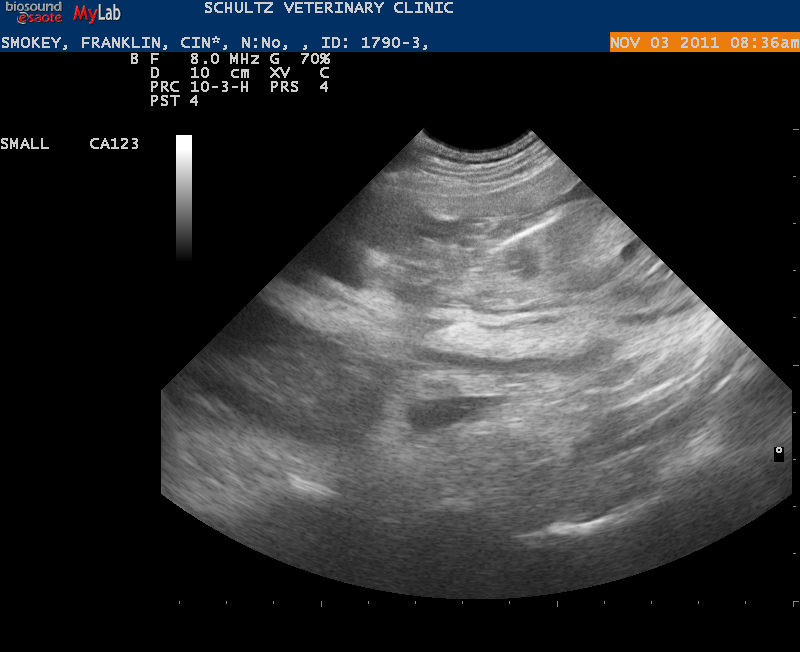 More on our visit next week.  Have a wonderful weekend!
Related articles