Freighter turned 4 months old on Monday.  For a little guy, he had a big week.
On Monday he made a trip to the vet for his DHLPP vaccine.  He weighed in at 37 pounds.  This was actually his second visit.  His first visit was the previous Monday.  That first visit was just an exam, (with a lot of treats), so that we could come up with his immunization schedule.  One of his littermates had a reaction to the Lepto vaccine, so we decided to give a low dose of Benadryl before the vaccine.  He was such a good boy getting a shot, well two shots.  He will get another booster at 6 months, and we may not give the Benadryl at that time.  Instead we will wait a bit at the vet after the vaccine just to make sure he has no reaction.  Our vet usually breaks Rabies out from the other vaccines so Freighter will get that (and probably his micro chip) in two-three weeks.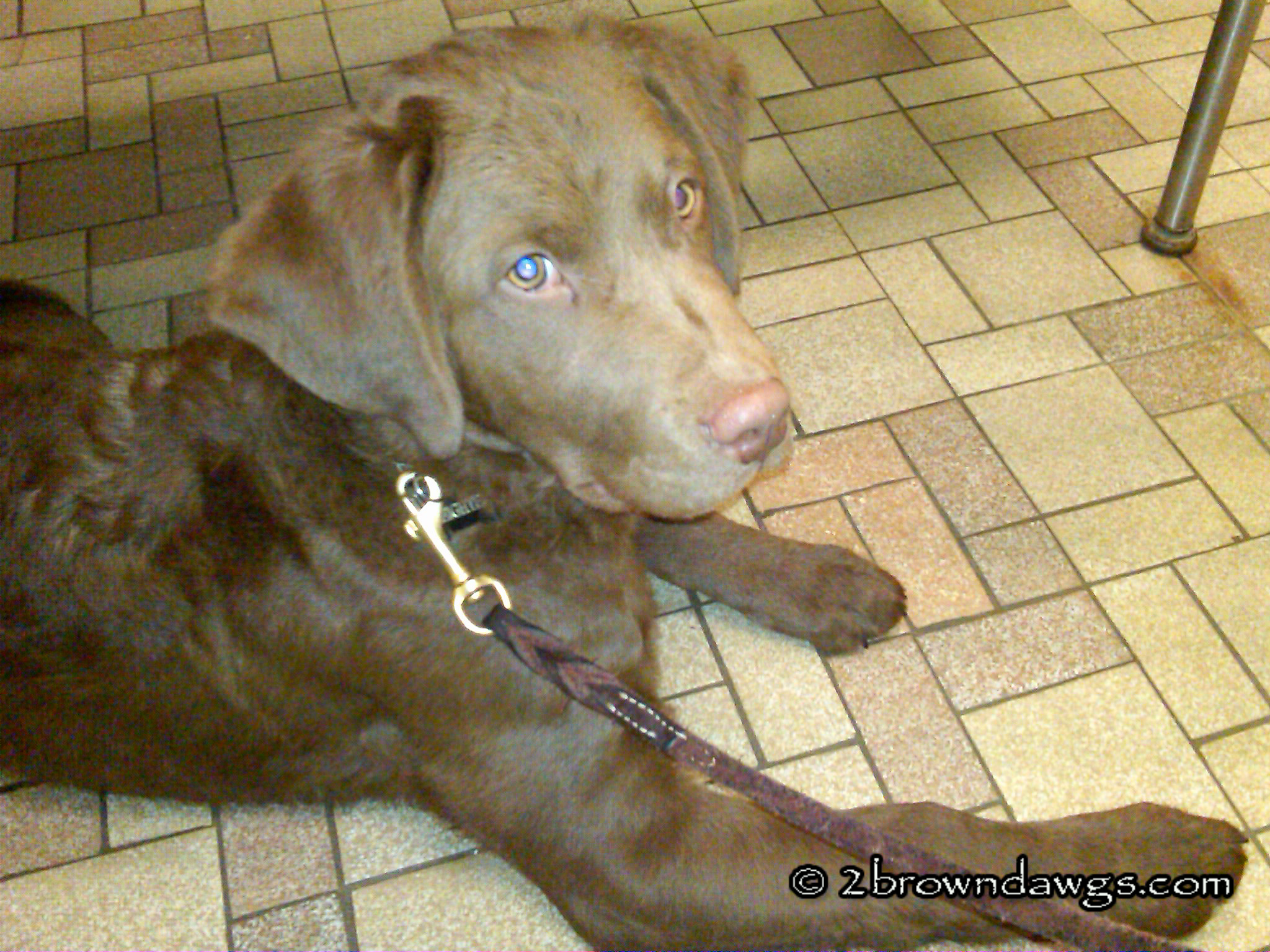 ~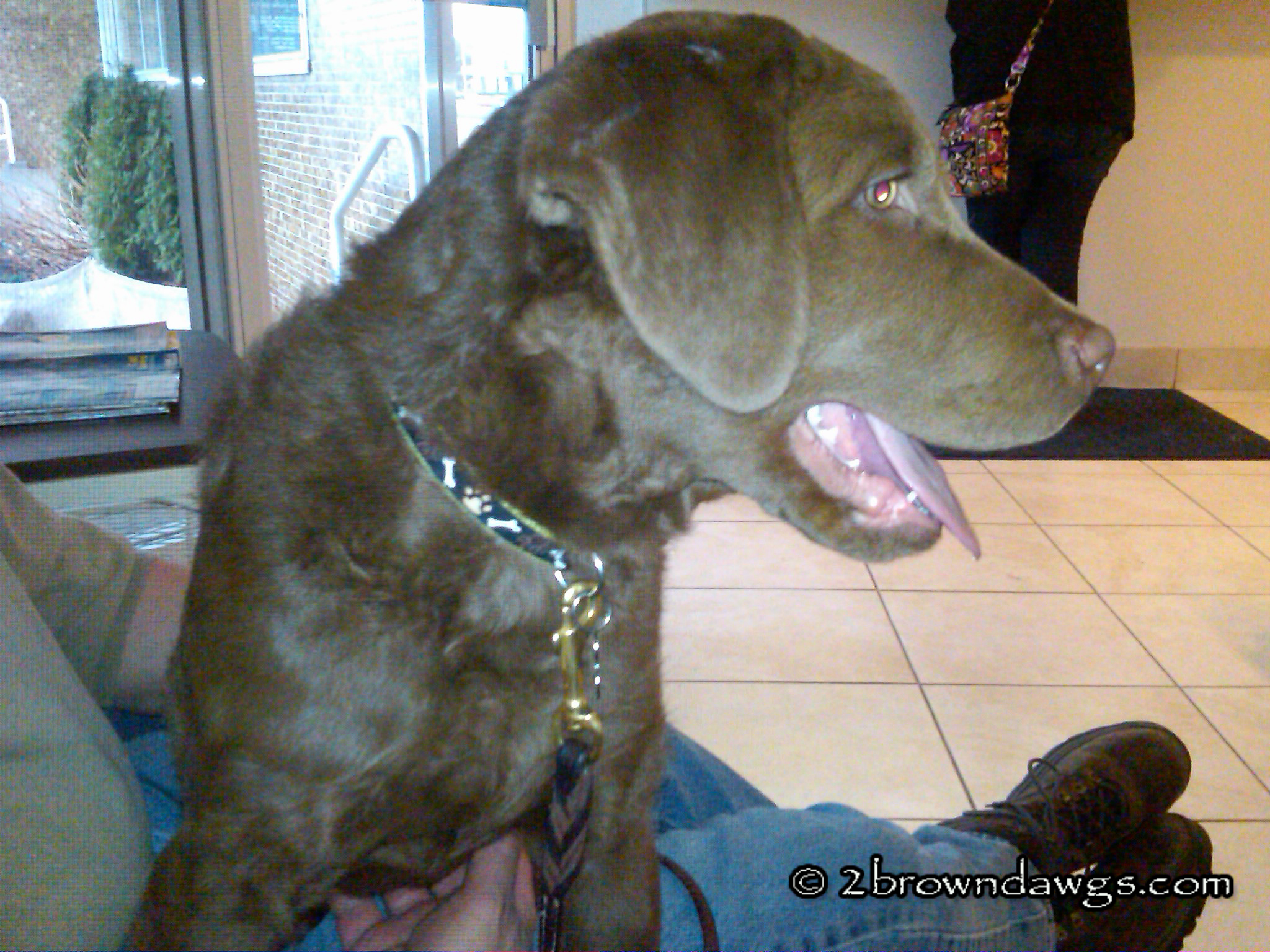 Tuesday Freighter went swimming for the first time, courtesy of our unseasonably warm weather.  Whenever we get a pup, we hold our breath that it will have no problems swimming.  (Believe it or not there are some retrievers who cannot swim properly.)  Unfortunately there are no pictures to commemorate the event, but I am told that he started with a bit of a puppy swim, but quickly went right to real swimming and retrieved a couple of bumpers from the water.  🙂
Wednesday Freighter started learning the boundaries of our invisible fence.  We will spend the next two weeks showing him the flags, and pulling him back into the yard with the command "back, back" as he hears the chime on his collar, (the prongs are covered so he only hears the chime and there is no actual correction).
Last night Freighter had his first puppy class.  His sis Sunny is also in the class.  We train obedience at Sportsmen's Dog Training Club.  This is an AKC Club which offers classes and puts on Obedience, Rally and Agility trials.  They also offer CGC testing.  The instructors are people who have many years of experience training dogs and have put many titles on their dogs.  They have a lot of tricks of the trade so to speak and they definitely love to share their knowledge.  This club also offers a drop in conformation class so that handlers can practice with their dogs.  Thunder and Storm spent many an hour in this class helping their owner learn how to show a dog.
Our puppy class is nice and small with six dogs/handlers.  Hopefully it stays small.  The purpose of puppy class is really to help socialize the dogs by being around other dogs and working in that kind of environment.  Although they teach some basic obedience in the puppy class, we anticipate taking more obedience classes.  After the opening instructions the puppies did a little ramp climbing and went through the tunnel.  I took a little video.  Nothing cuter than puppies.  I will have to take more video, (and I could use the practice :)).
[youtube=http://www.youtube.com/watch?v=OptJB55qEtk]
Some photos…
Before class started there was a short meeting.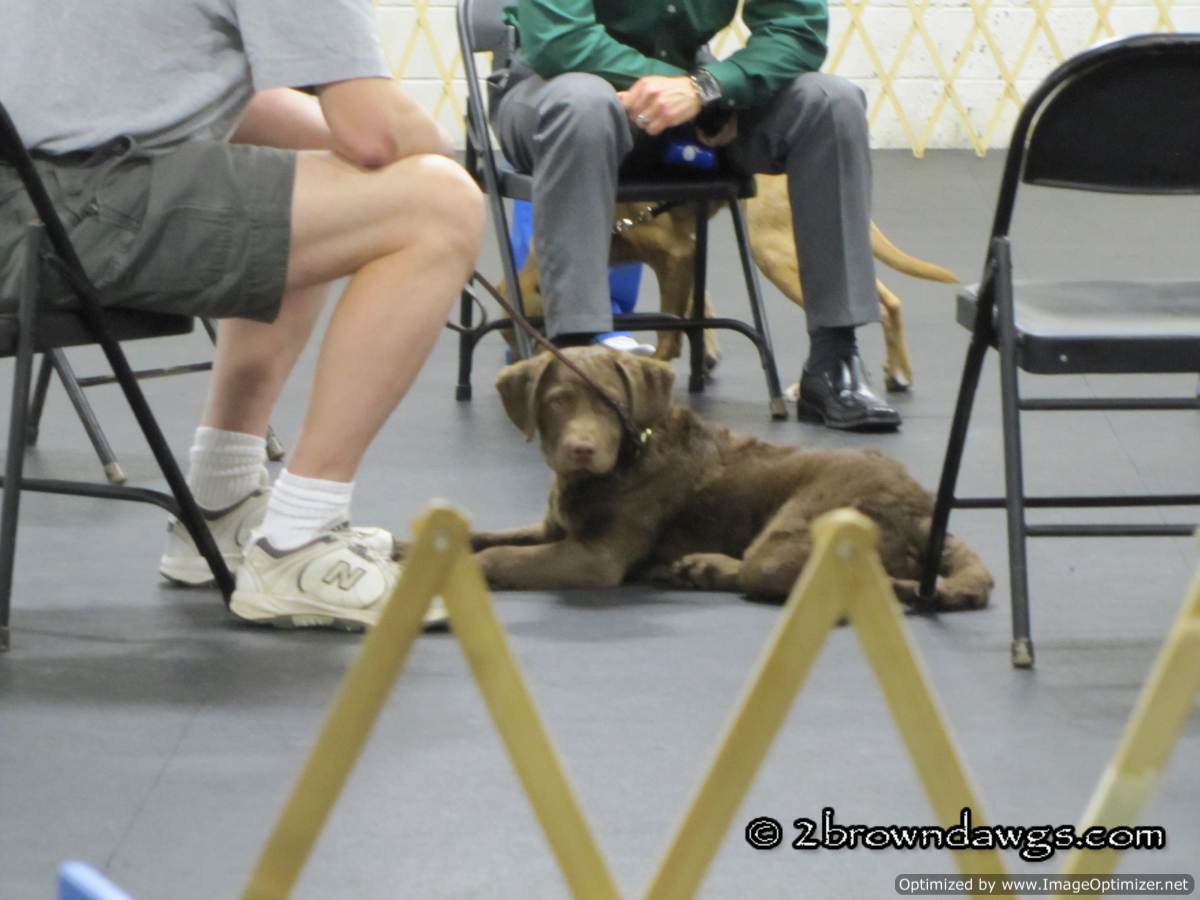 Finally class started.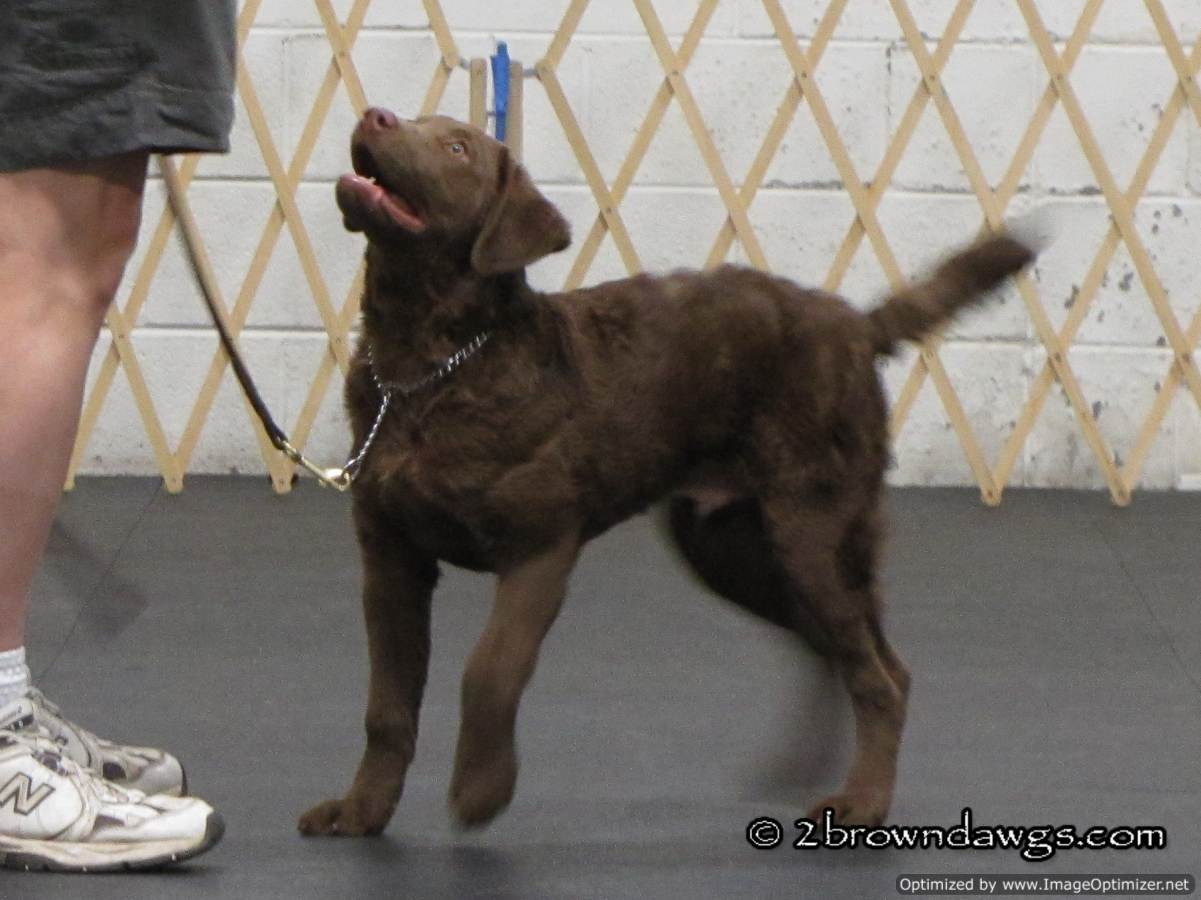 ~
~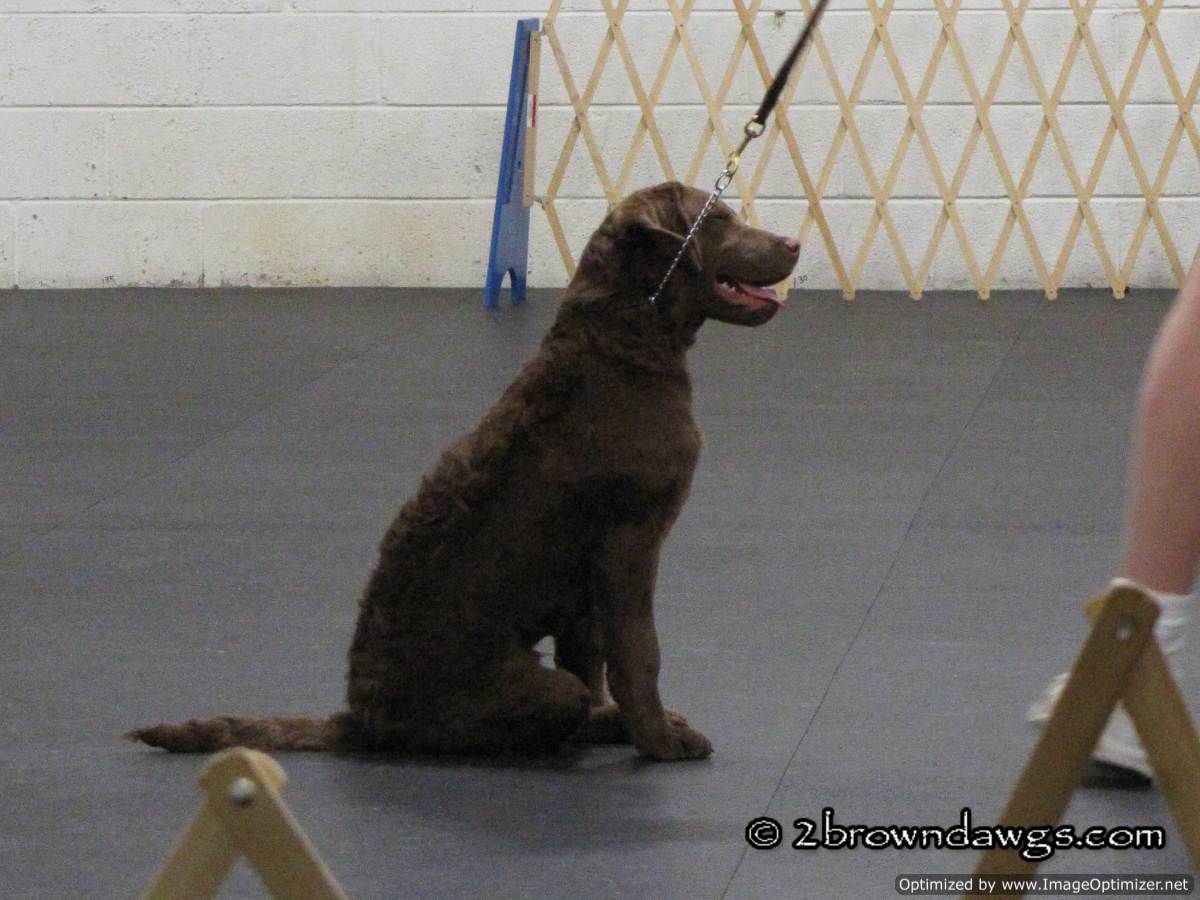 ~
~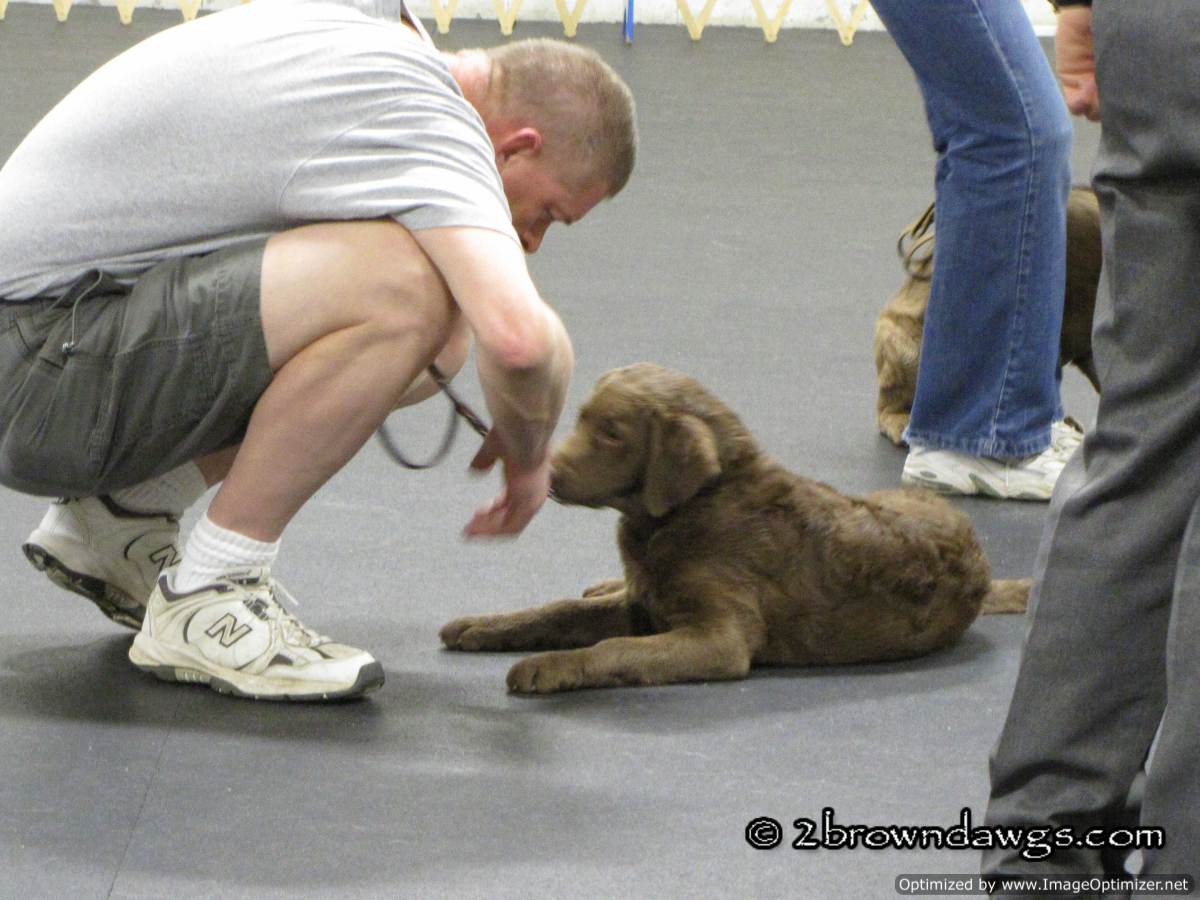 ~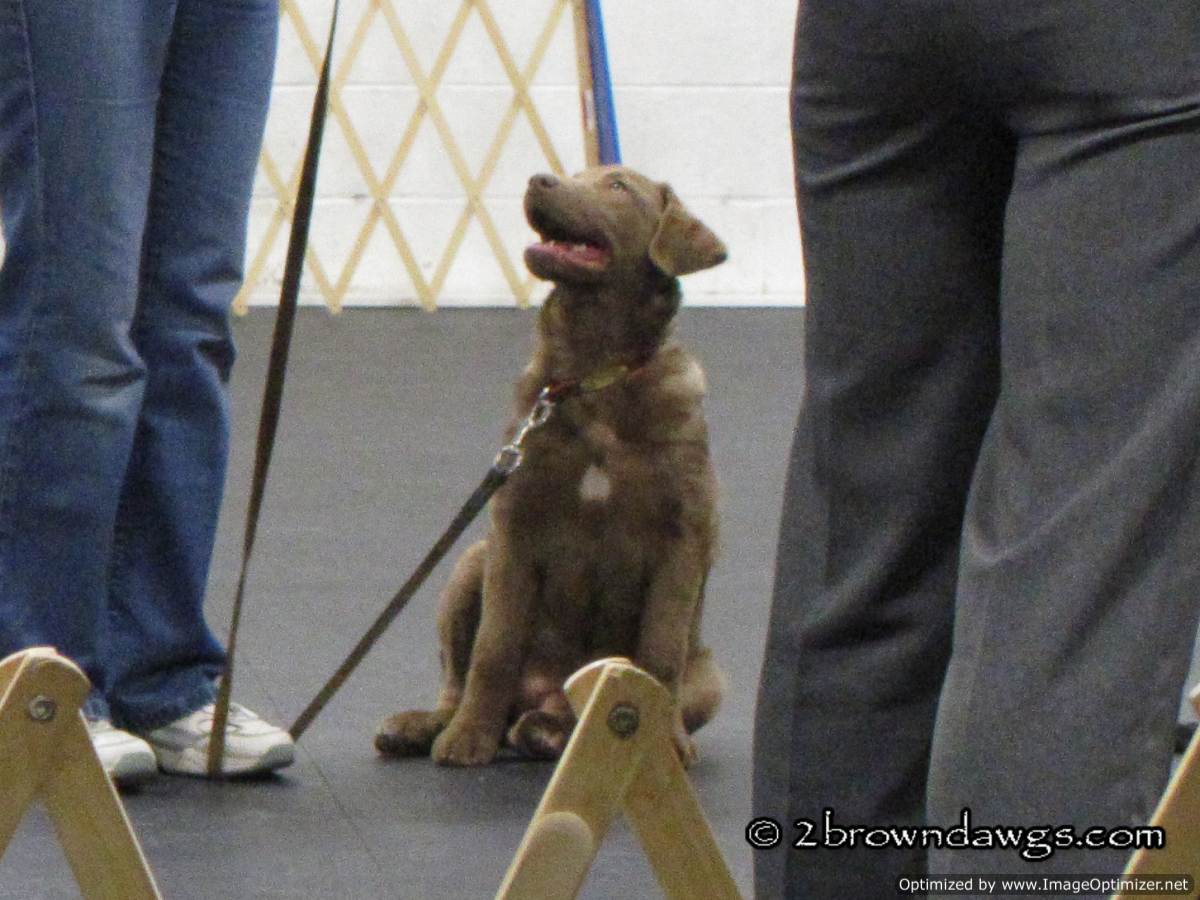 ~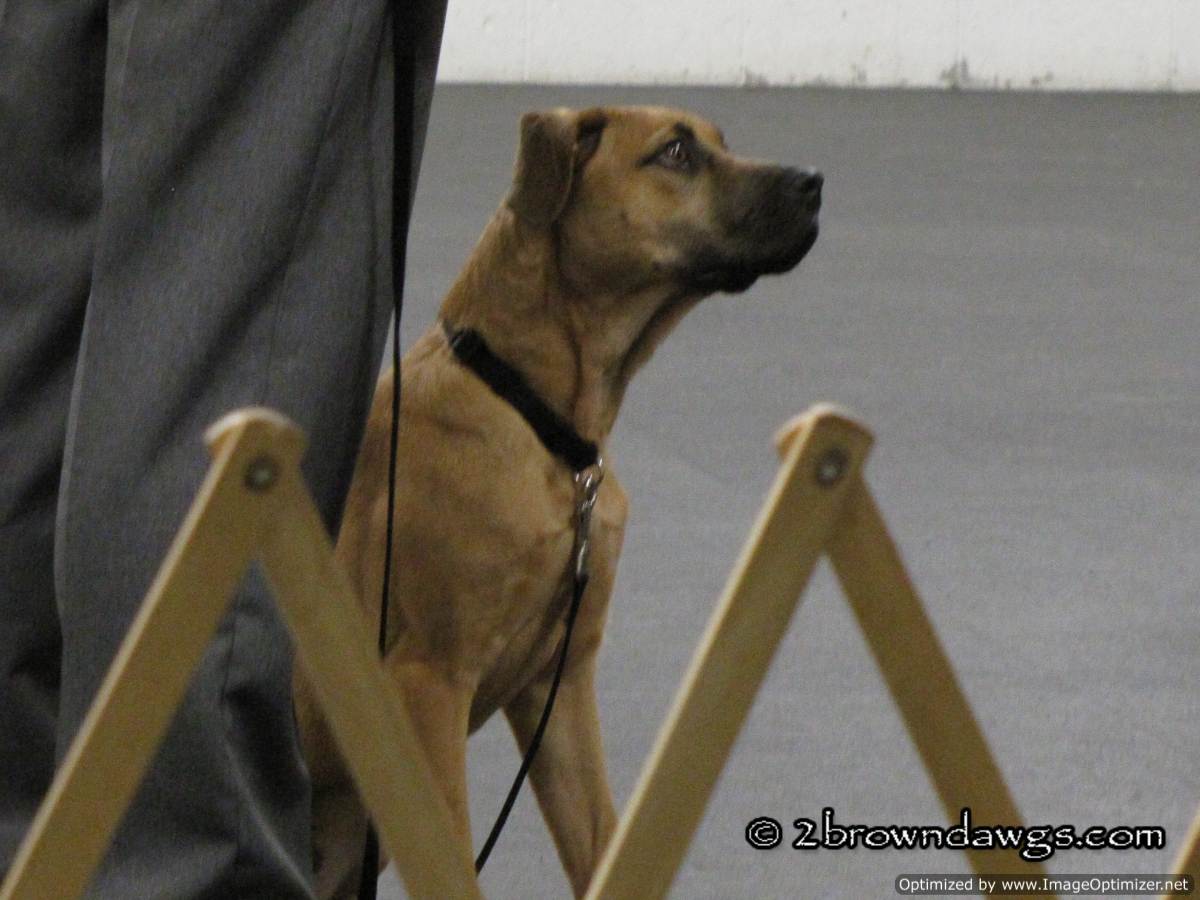 ~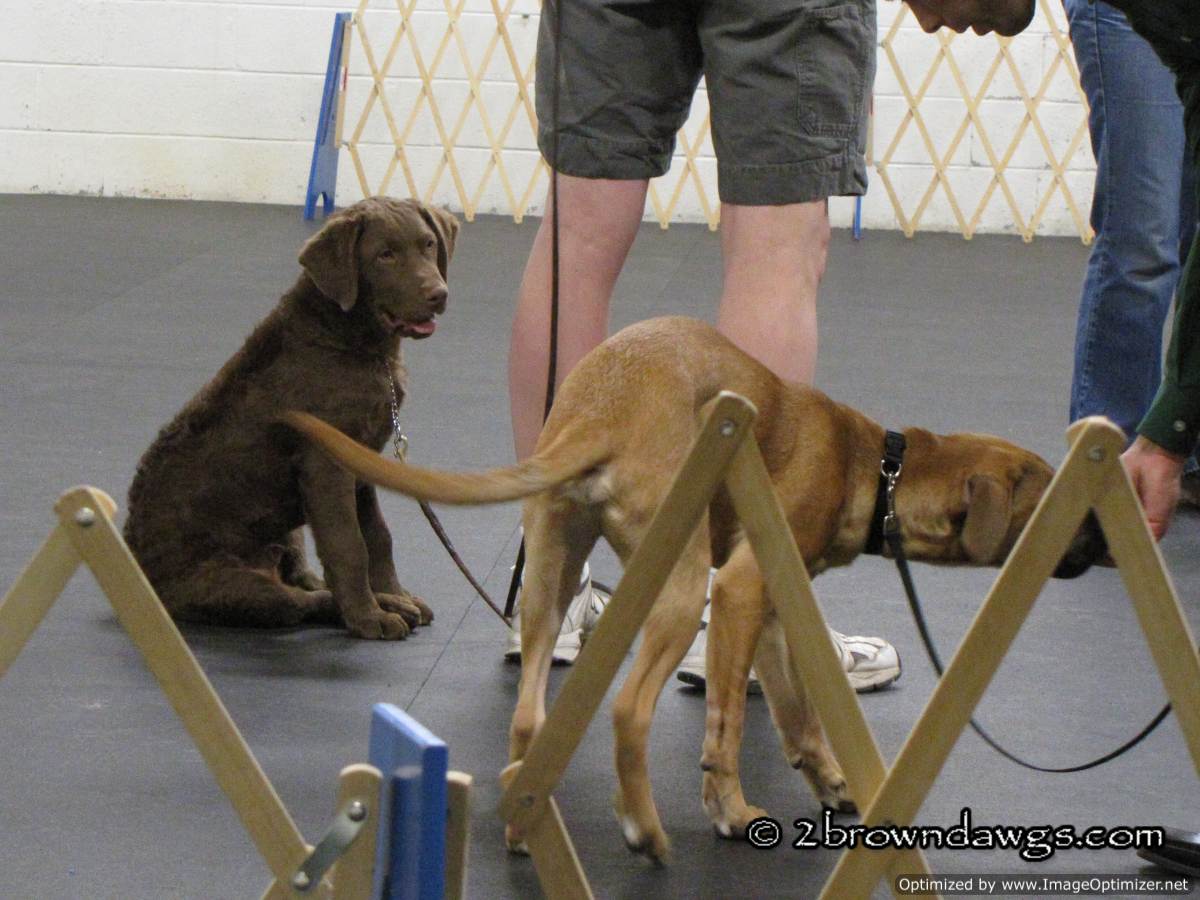 ~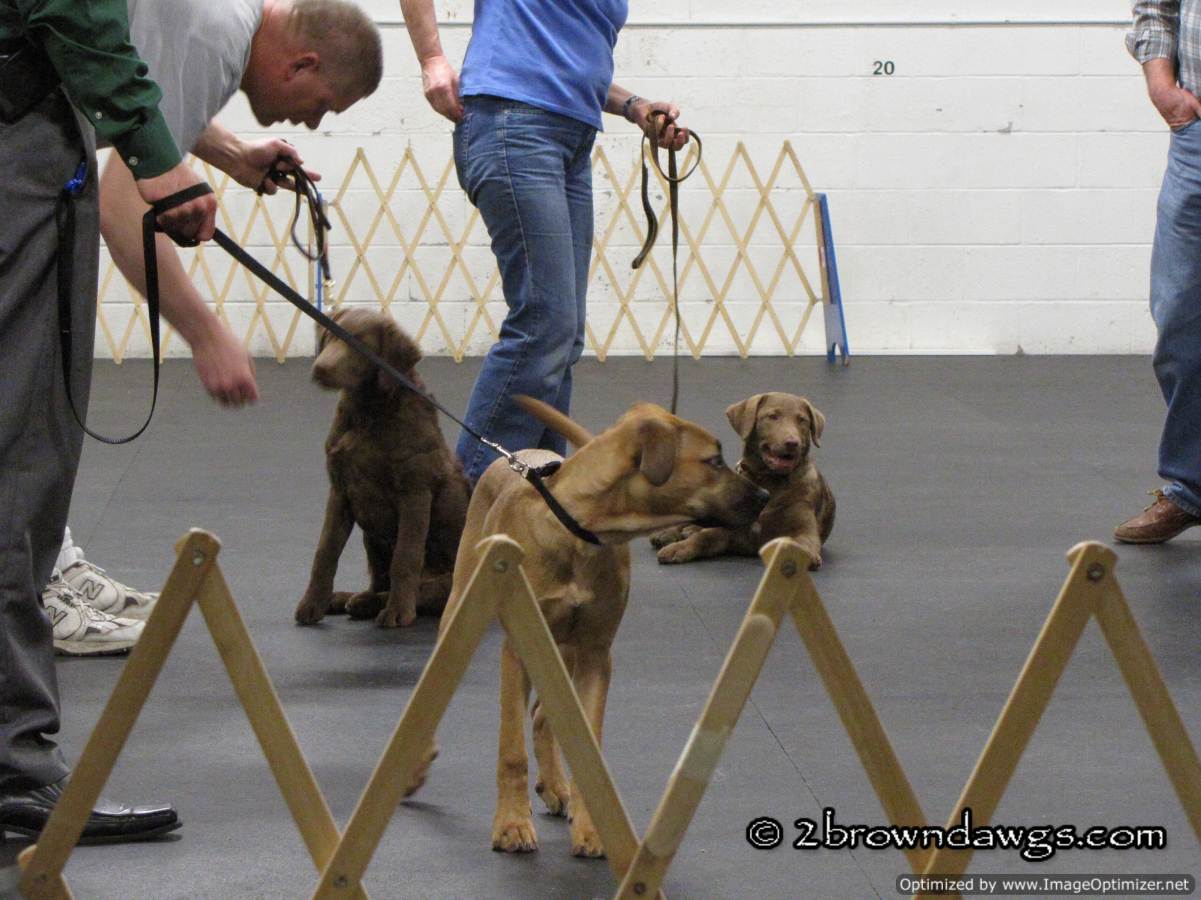 ~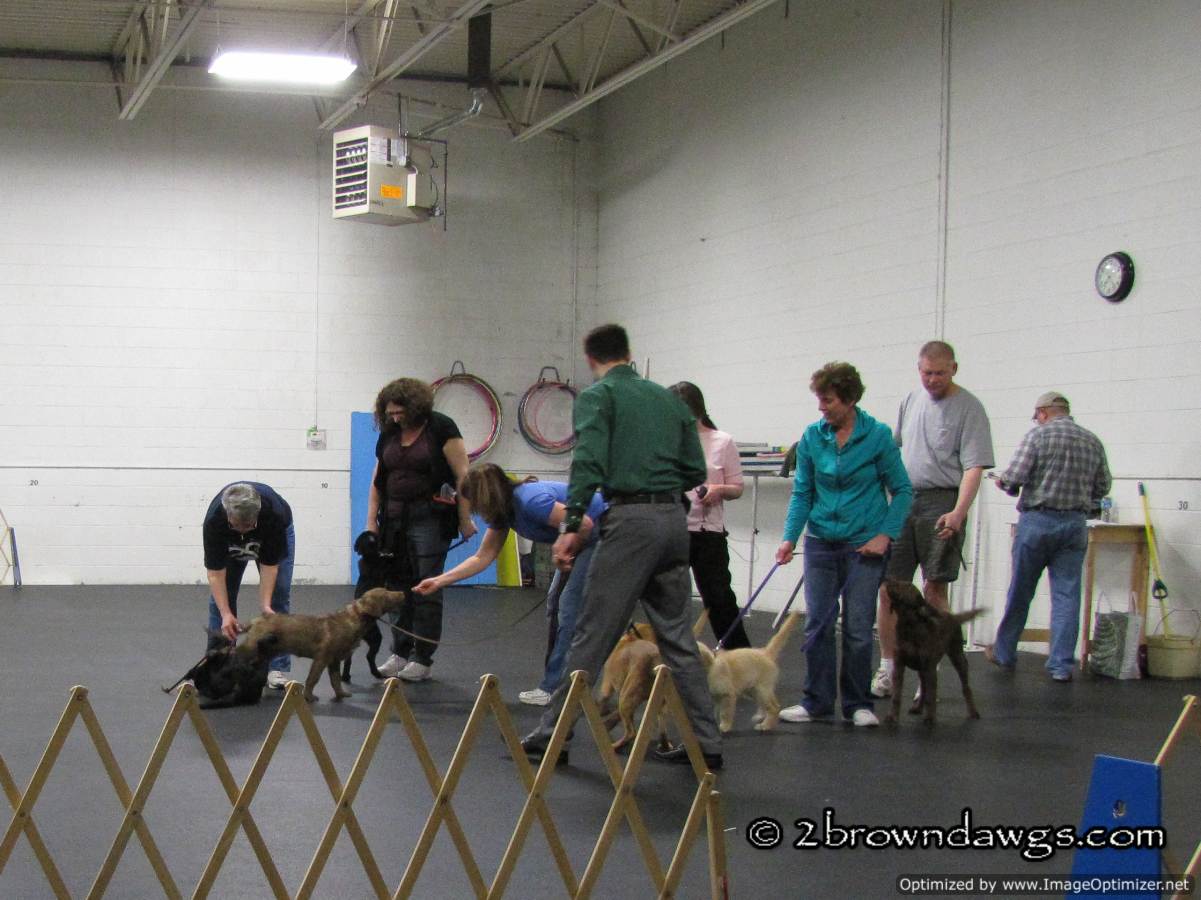 ~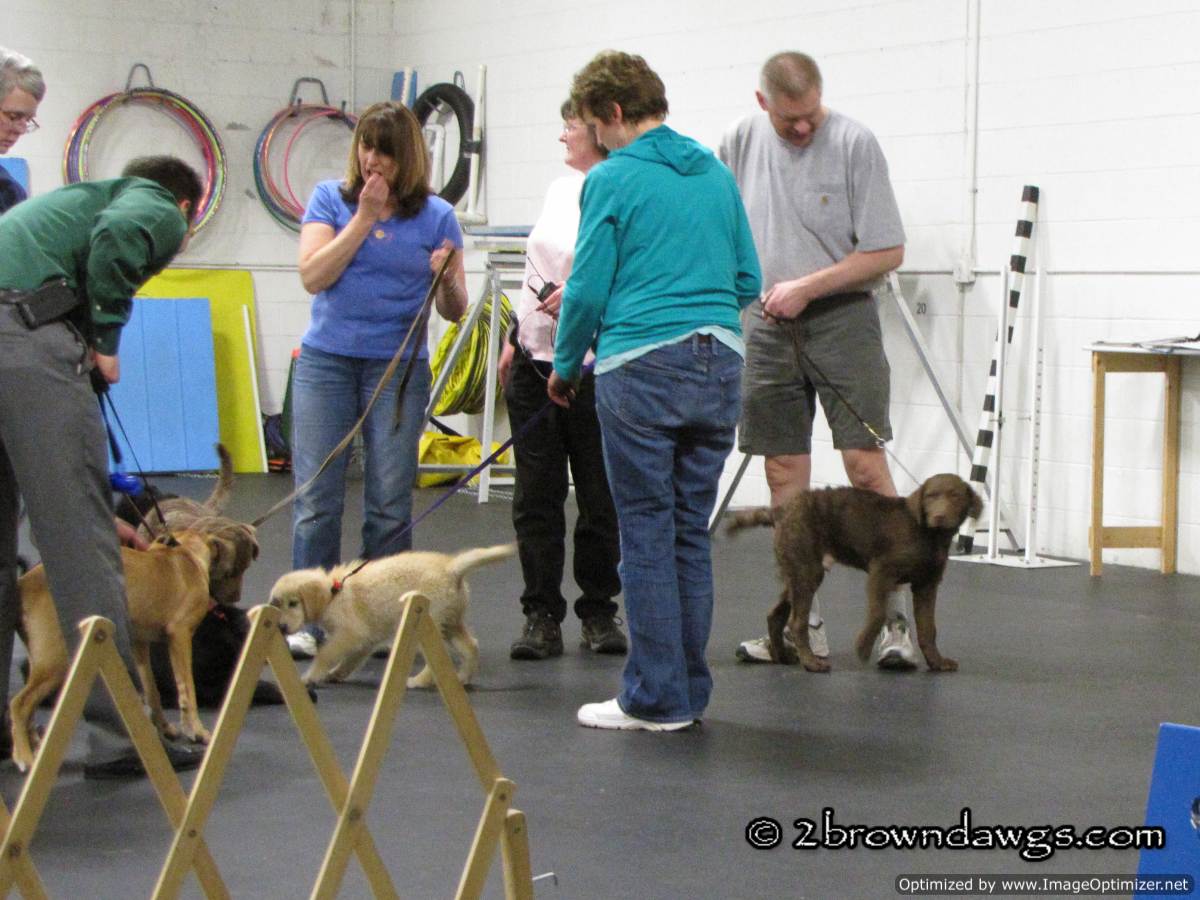 A correction on yesterday's post thanks to Storm's breeder.  I wrote "solid colored" referring to dogs of all one color.  Solid-colored means no white.  I should have written "self-colored" which means one color with or without shadings.  Thanks for the correction.  🙂
It is supposed to be in the 70's this weekend…here's hoping for some swimming for the big dawgs.
Have a nice weekend!