Freighter likes to help.  With everything.
He follows me everywhere hoping to "help".  He wants to see everything that I am doing.  Sometimes I think he is more Golden Retriever than Chessie.  Our Golden used to follow me around too.  If I am in the laundry room, Freighter is there.  Kitchen, Freighter wants to be there.  Vacuuming, dusting, Freighter is underfoot.
When I put up the tree he was right there.  (Excuse the poor picture quality.  I was busy putting up the tree so I grabbed my phone and the light was not good.)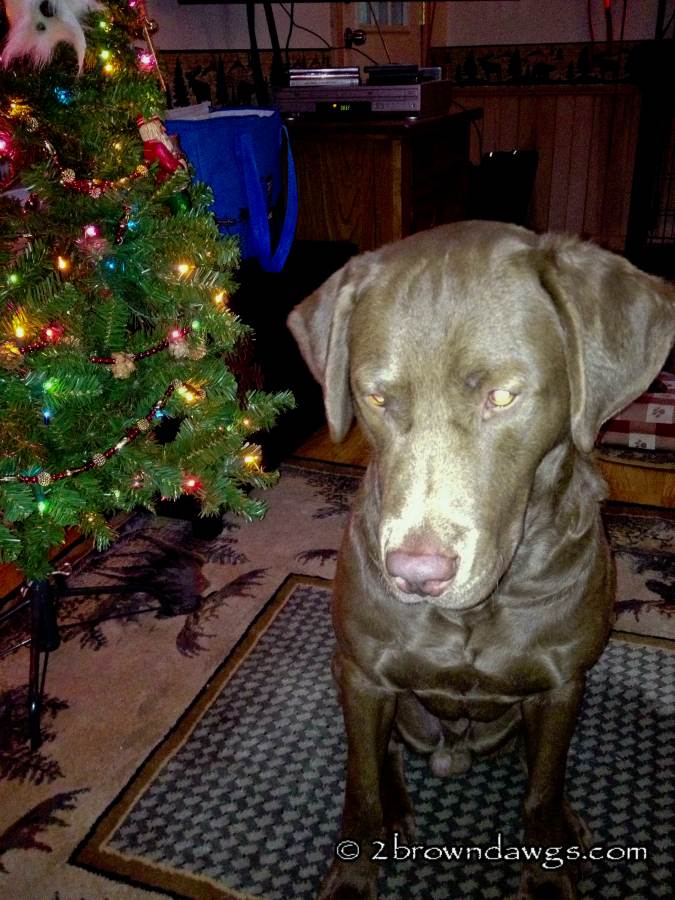 I put the tree right in front of the window that Freighter is fond of looking out.  No time like the present for him to learn what "WATCH OUT FOR MY TREE" means.  🙂  It is something all brown dawgs should learn.  I am not totally crazy.  I left the glass ornaments in the box.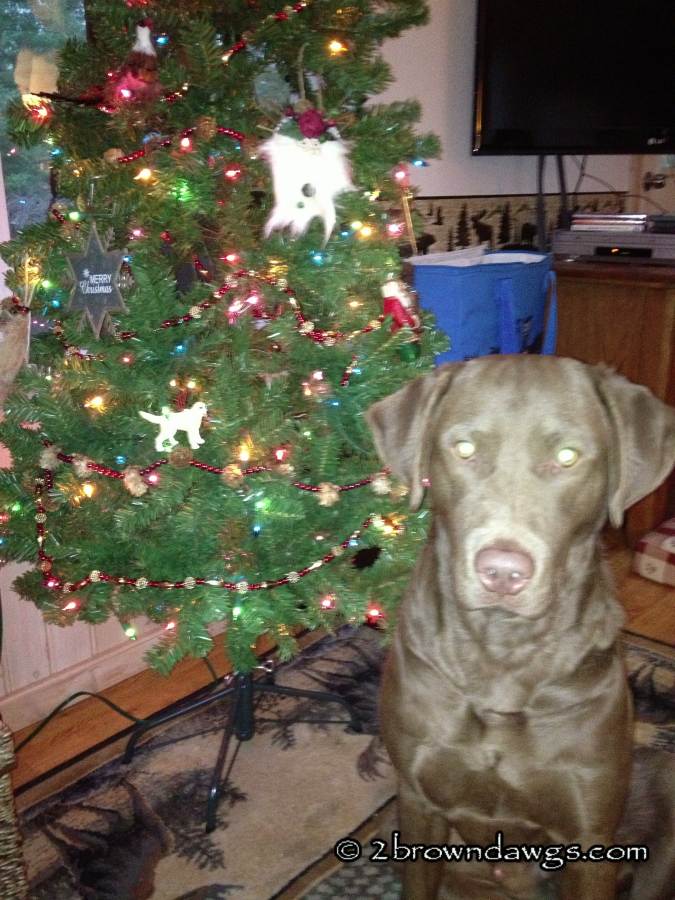 Eventually he gave up and joined Thunder and Storm in a nap.