It's Follow-up Friday.  The blog hop that:
Let's you wrap up your week and leads you right into the weekend.
Thank you to Jodi from Heart Like A Dog for hosting the hop!
Follow-up Friday is a chance to follow-up on posts and answer questions from the previous week.  Since I was out-of-town last week, this is two week's worth of follow-up.
I poked fun at the porta-potty being out in the field because it isn't a common sight, but it was nice that it was available.  There was also one up by the office, but it was a long walk if you were out in the field.  This preserve is handicapped accessible and offers a Disabled Veterans Hunt every Fall so my guess is the porta-potty was placed out in the field with those hunters in mind.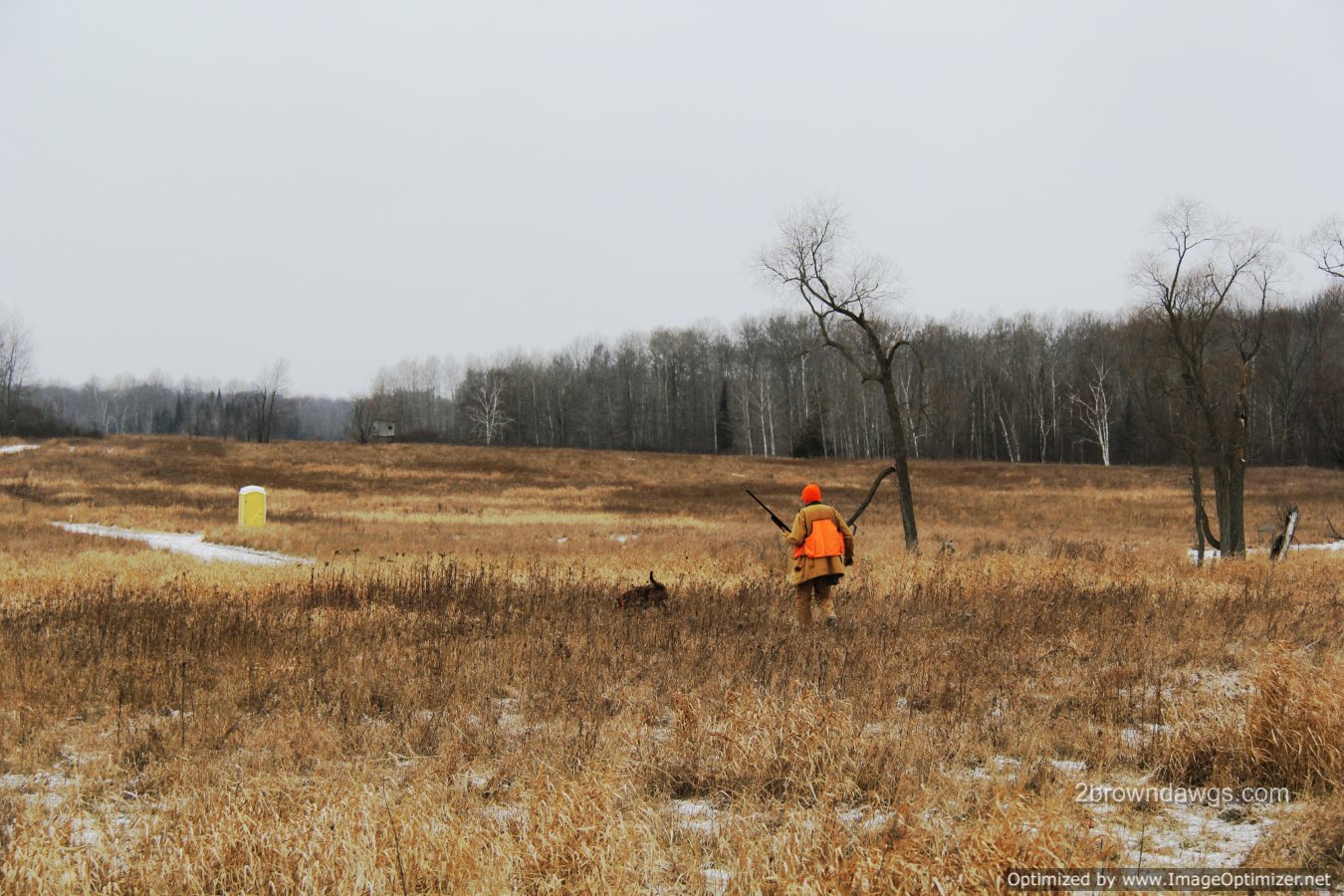 I shared the recipe that I submitted for Nikitaland's cookie exchange.
Jodi wrote:  I'm off to check out that cookie recipe now…LOL I love cookies, I shall have to see if I can make it a gluten-free recipe.
Let me know if you come up with something good.  🙂
raisingdaisy asked:  One question: when Freighter finds field mice, does he leave them alone or does he try to play with them?
They try to eat them.  I know…gross and something we discourage for many reasons.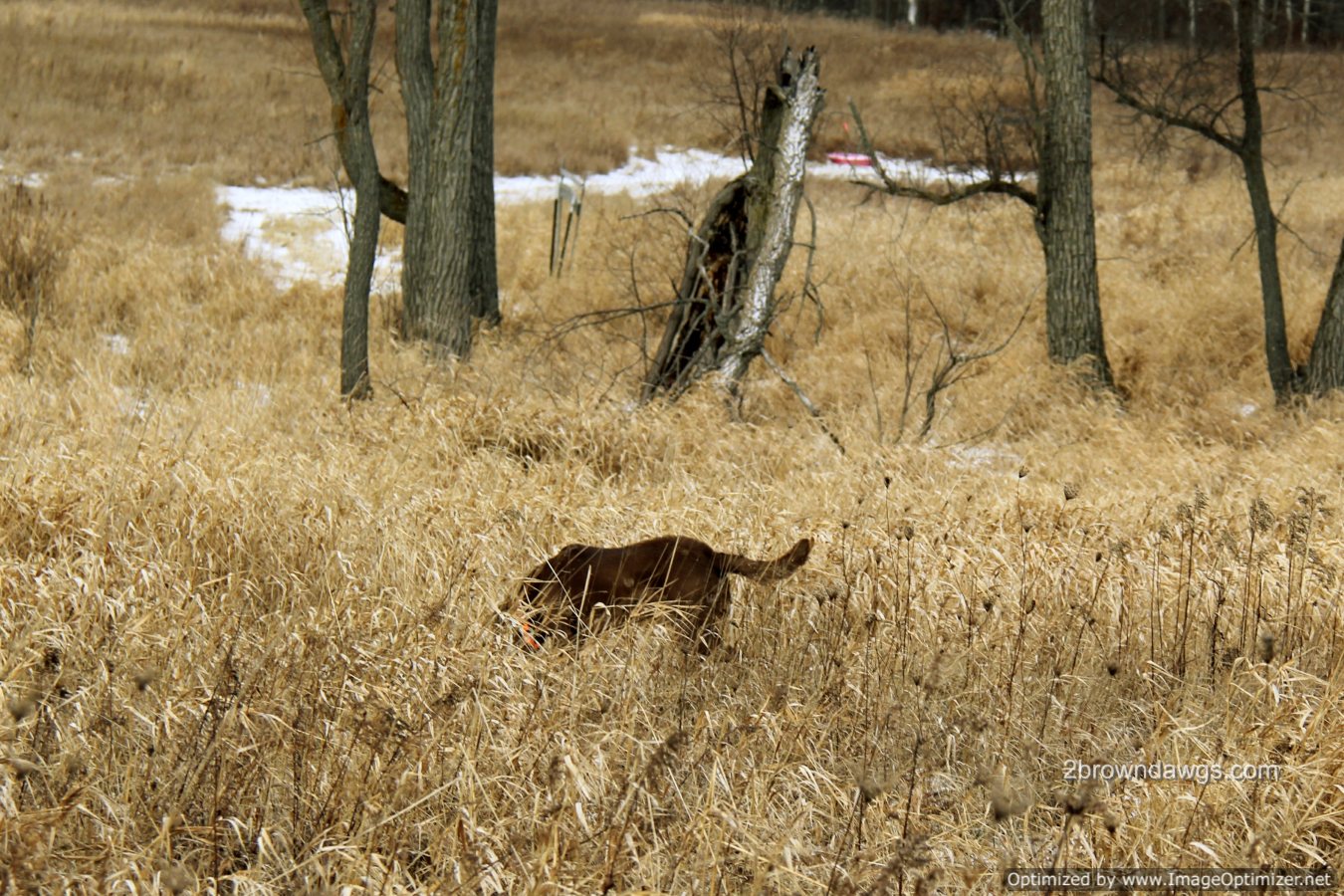 Sand Spring Chesapeakes wrote:  Norman would find all the dead birds even ones from prior hunts days before. Once he found a frozen one and he carried it back to the shelter area with pride. He and gambler will pick up live ones then they crunch them…
Must be a Chessie thing.  Storm found and old dead bird and both Thunder and Storm have been known to crunch if you aren't looking.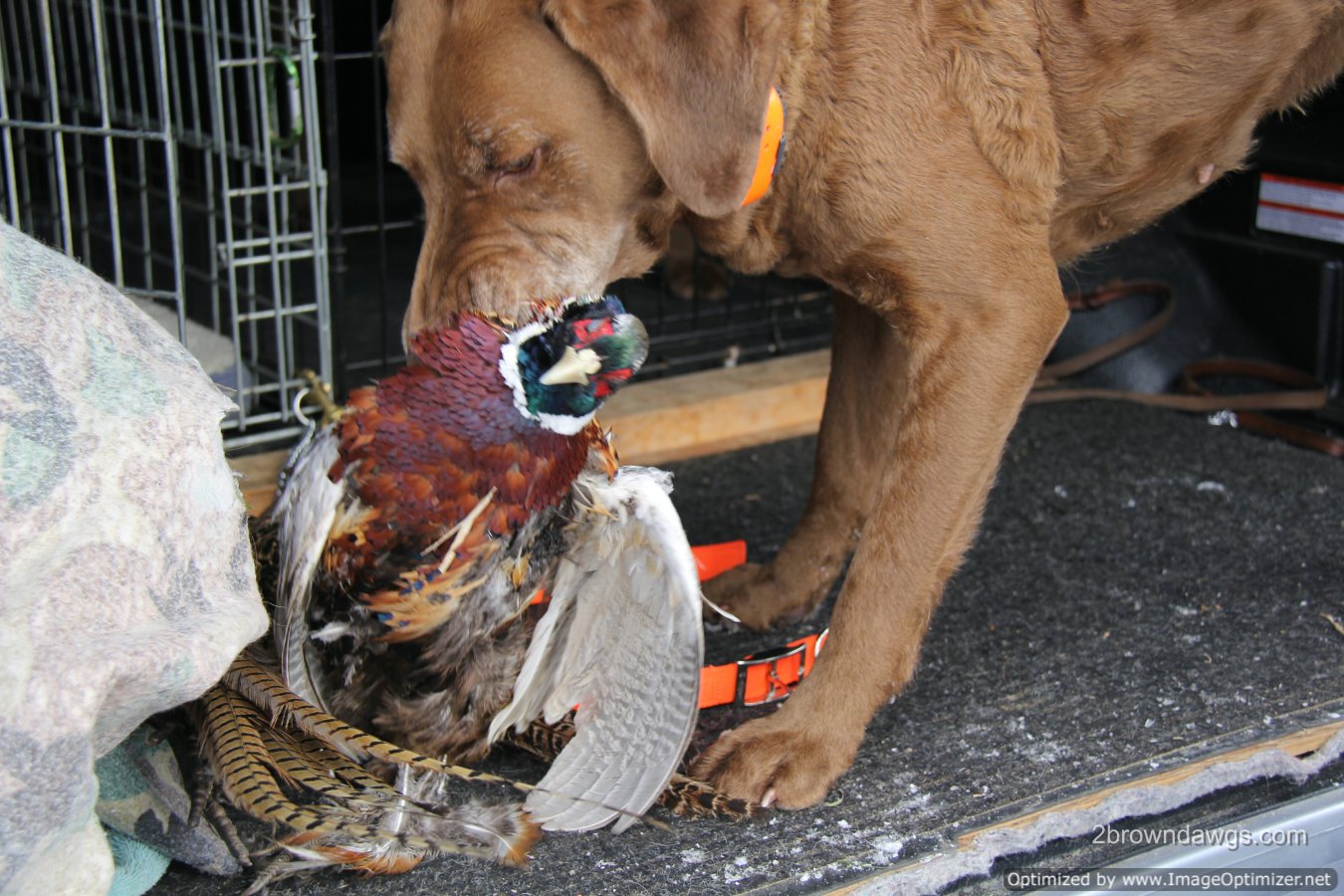 becomingcliche wrote:  I love Freighter's game face. He is letting you know that he is doing you a GIANT favor by sitting there because there is something else he needs to be doing!
You know my dog too well.  There was a guy from a tree service on the road looking at the power lines.  I think he was working on a bid or something to trim the trees back from the lines.  He was there forever so I couldn't let Freighter off lead to play.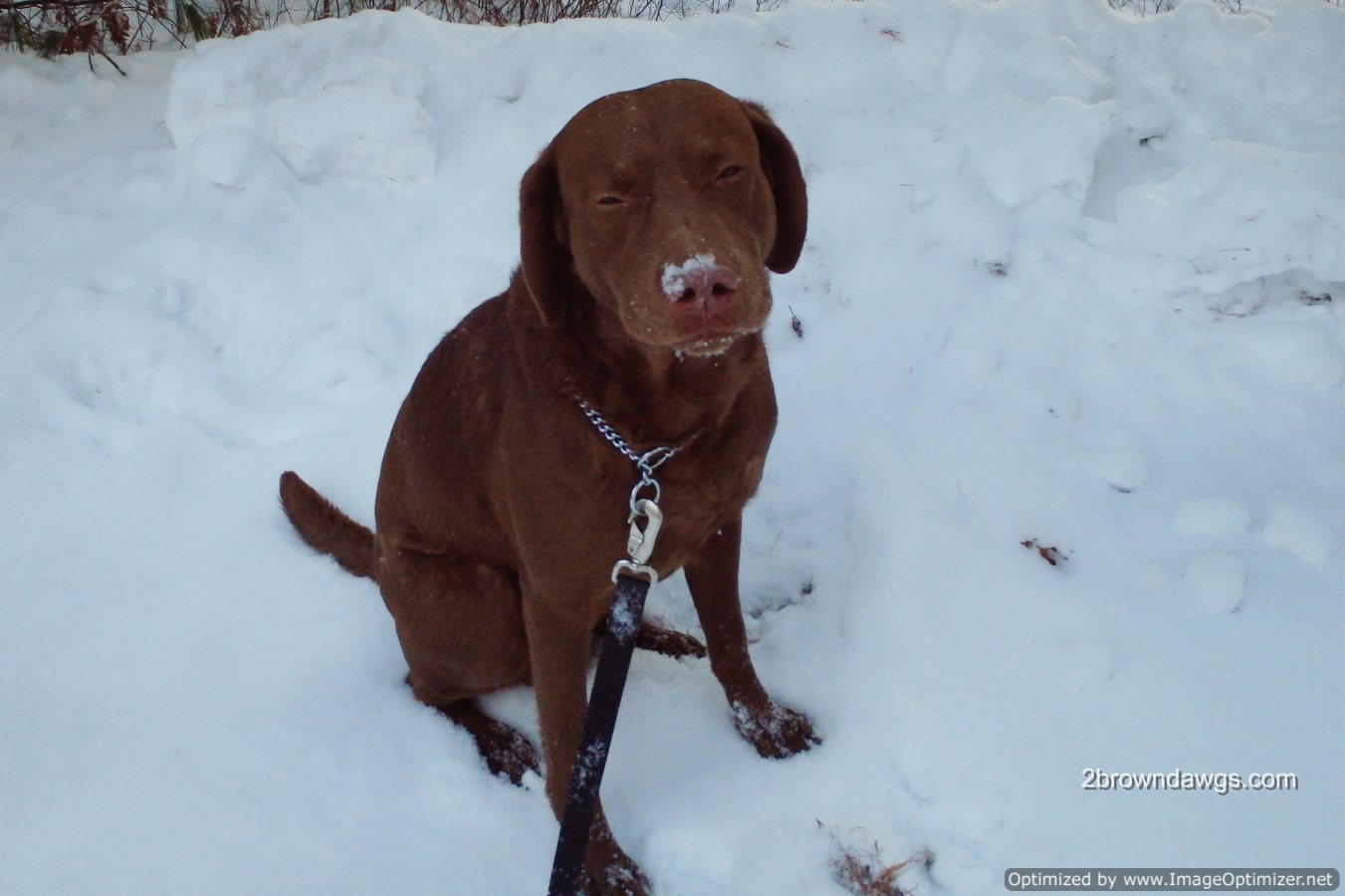 Thanks to everyone who commented yesterday about the ASPCA now saying it is OK to gift a pet for Christmas.
Here is where I am on the subject.  Please don't give me any pets for Christmas or my birthday or any gift giving holiday.  I also would not want to bring a new pet home during the holidays because it is so busy and there is not enough time to get everything done as it is.  An older dog or a cat might be OK, but a puppy is a lot of work and requires time.
However, I realize that not all people celebrate Christmas or are as busy as I am during the holidays and for them it may be the perfect time.
I only know of one dog that was given to someone as a gift.  I thought it was a bad idea when I heard about it and it turns out it was.  The poor thing ended in the pound and I can only guess where it ended up from there.
And that wraps up two week's worth of FUF.
No big plans for this weekend except some house chores and hopefully time to finally catch up with the blog.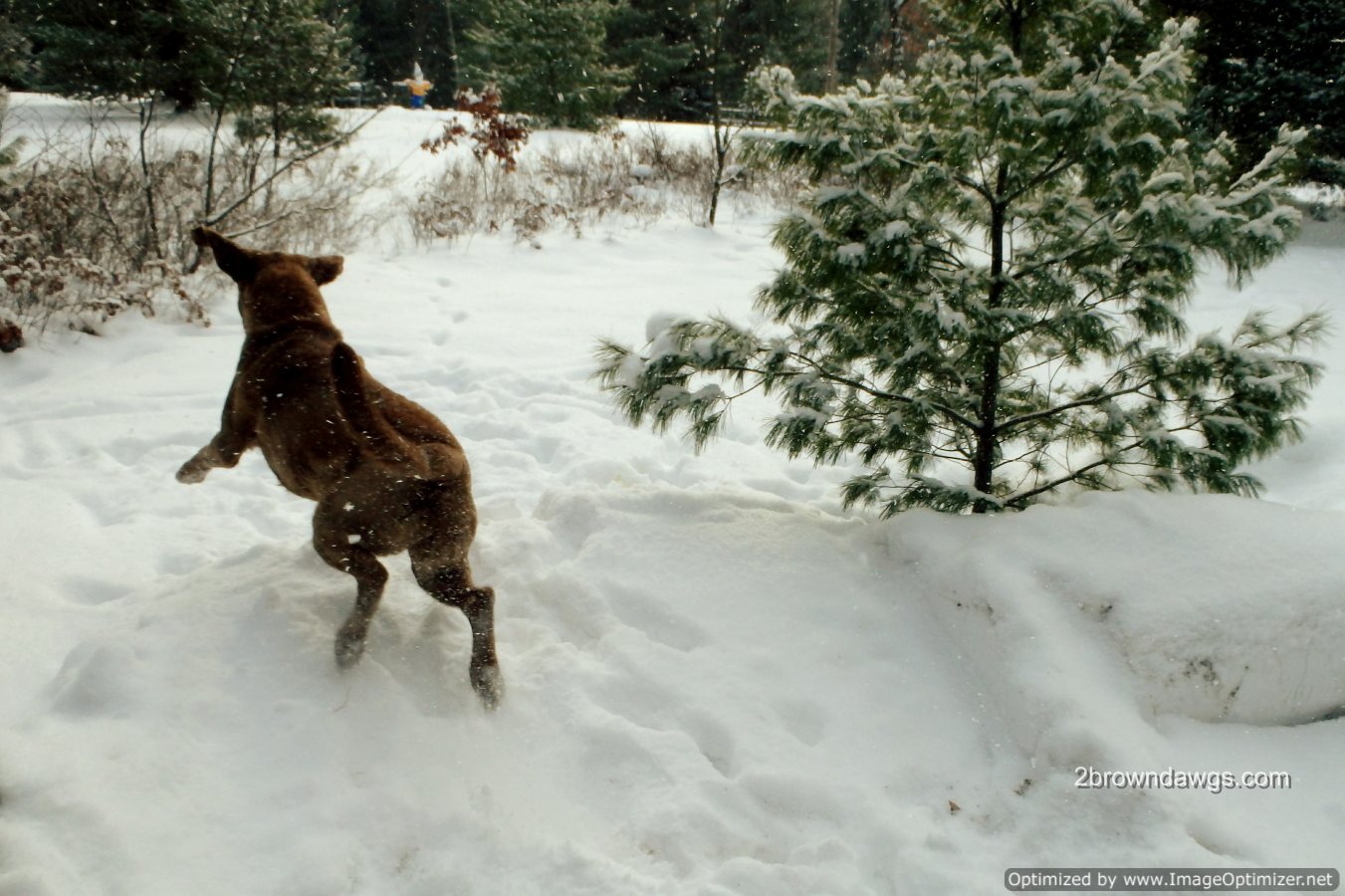 Have a nice weekend!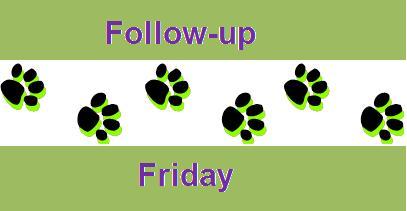 Powered by Linky Tools
Click here to enter your link and view this Linky Tools list…