The days are a bit longer.  The sun is a bit warmer.  It is time to get back to some regular training.
We were not sure what to expect from our dogs because it has been a few months since they trained.  In past years, it took them a few sessions to get back on track.
The first mark our trainer set up was a challenge.  It was clear across the frozen pond and up on a little hill.
This is one of our training buddies running the mark which I have marked with a red arrow.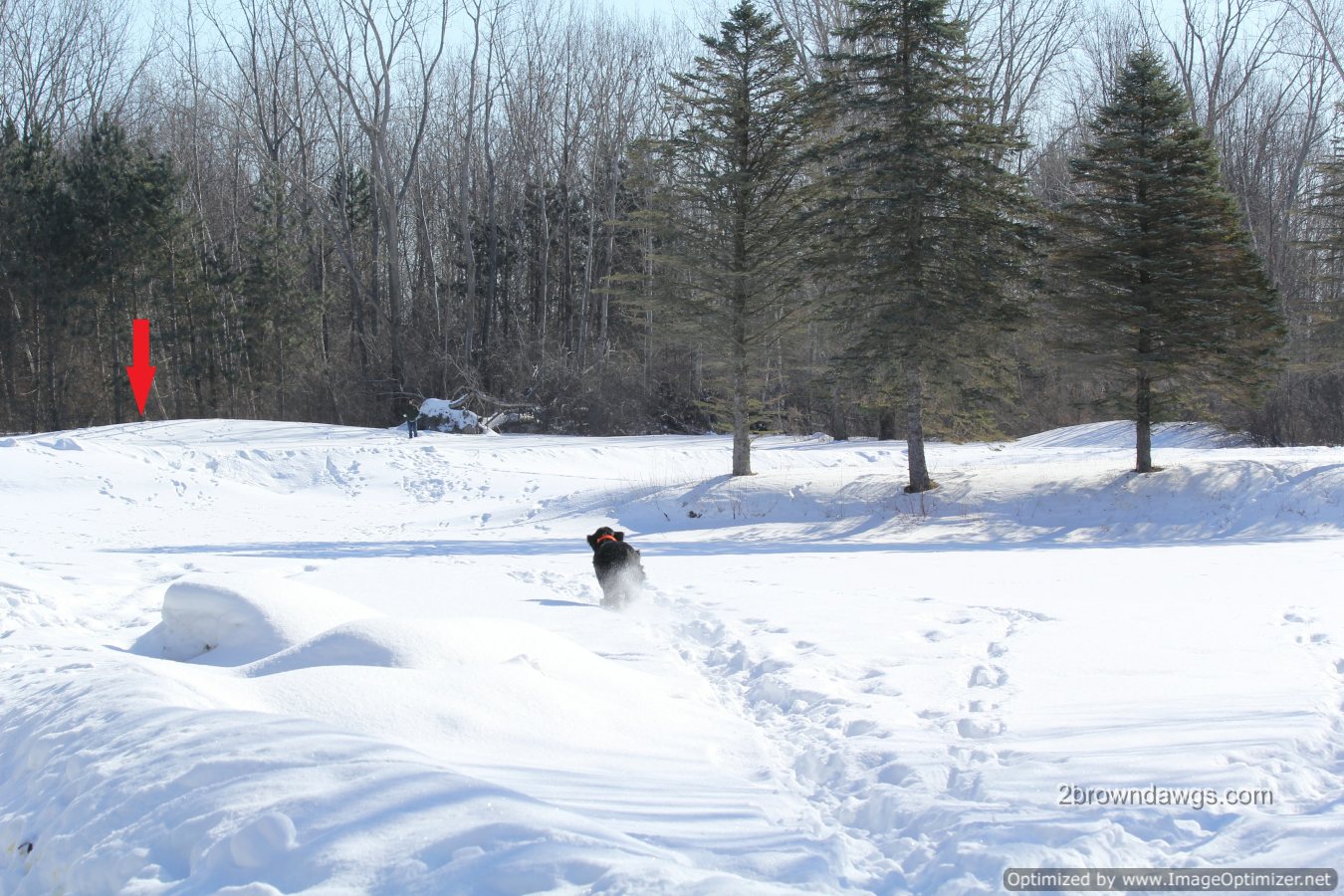 This mark was a challenge is because the dog had to run over small hills to get to it.  The dog's eyes are taken off the mark every time it has to clear a hill.   The snow also adds to the challenge.
Storm was the first of our dogs to try this mark.  To be honest, I thought this mark might blow her mind.  It didn't.  She ran straight out and picked it up with barely any hunt.
Some pictures which are not great because I was playing with the settings since it was so very bright.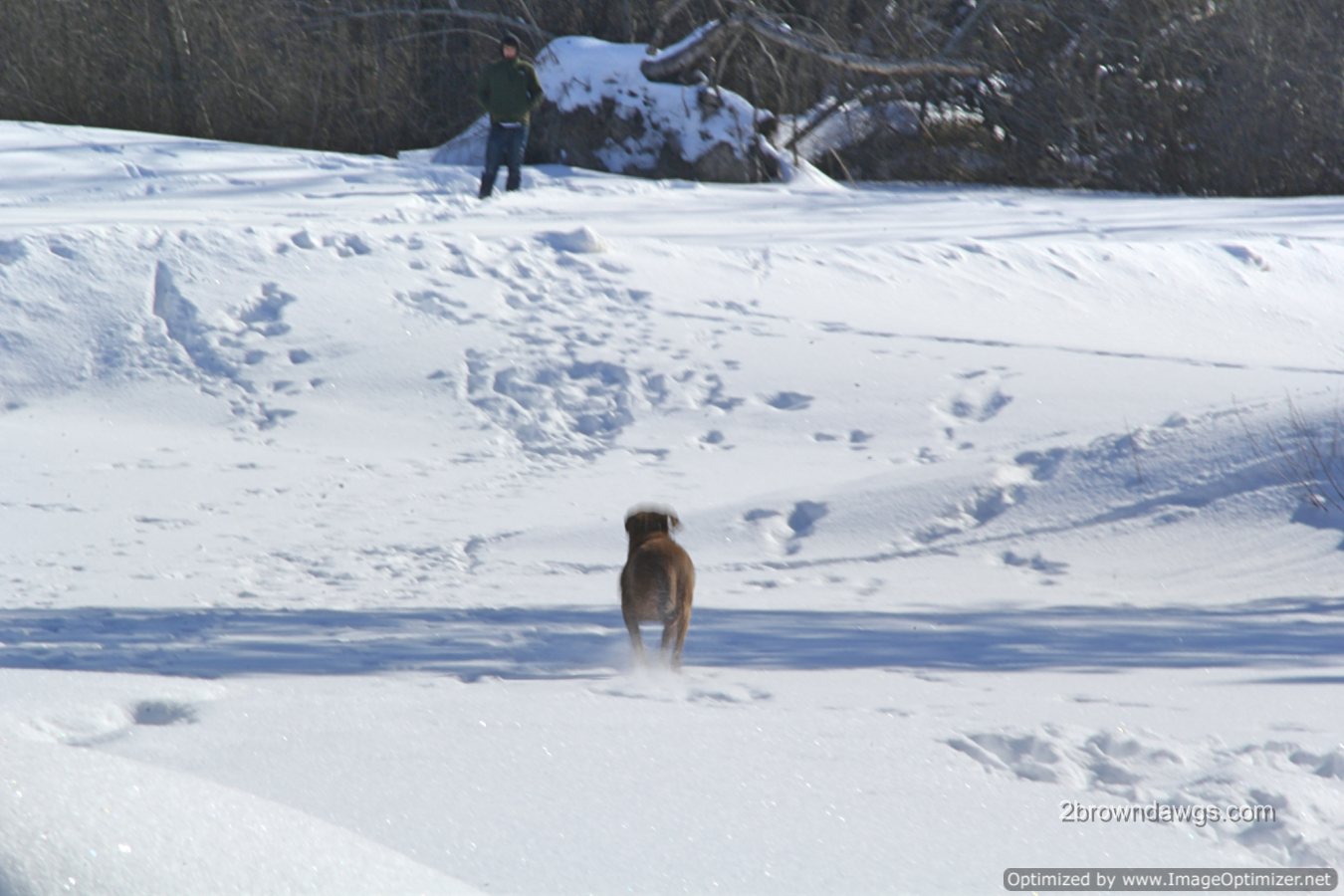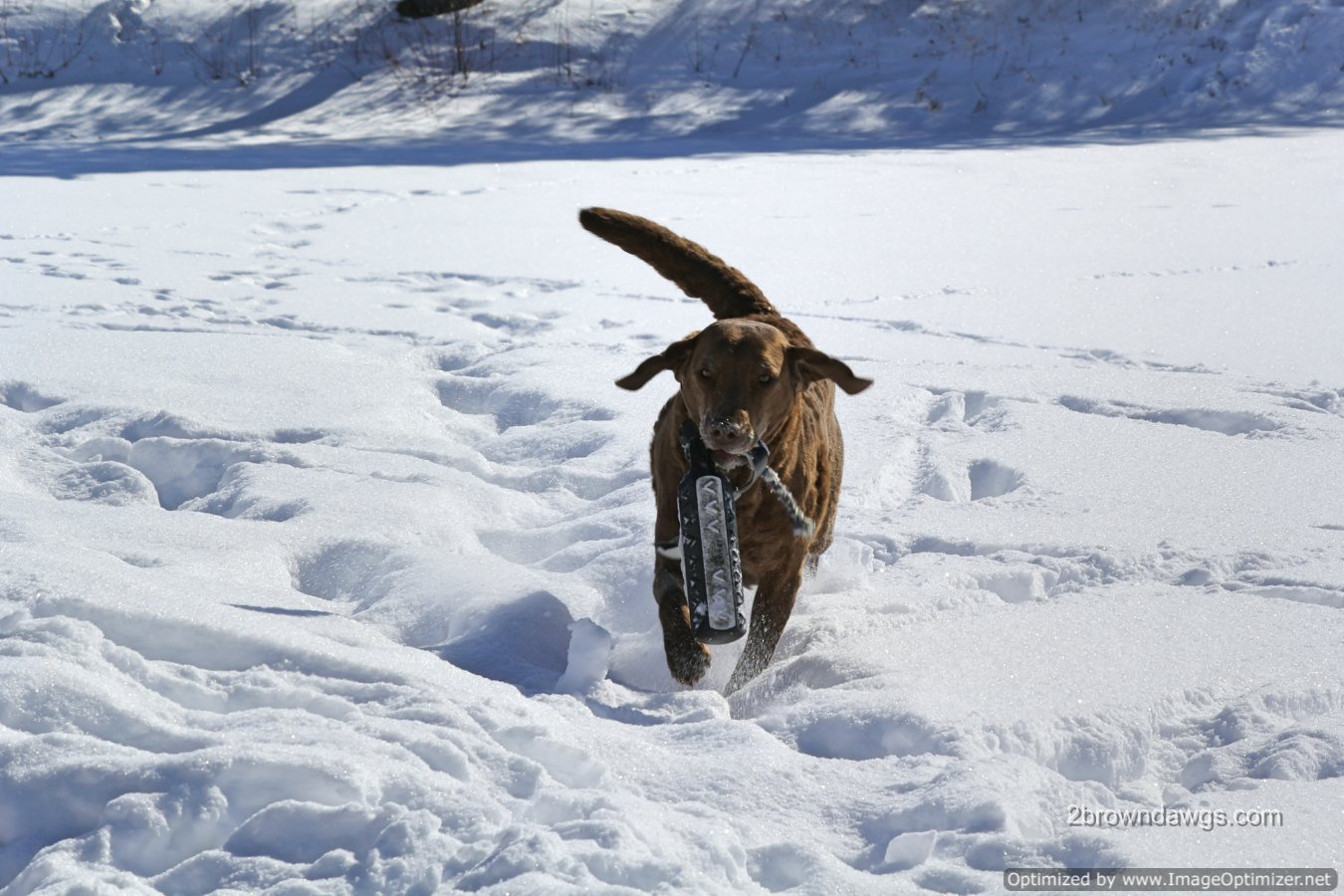 Storm ran some more marks and they were not all as clean as this one, but this one was a good way to start.
Next it was Freighter's turn.  He headed out…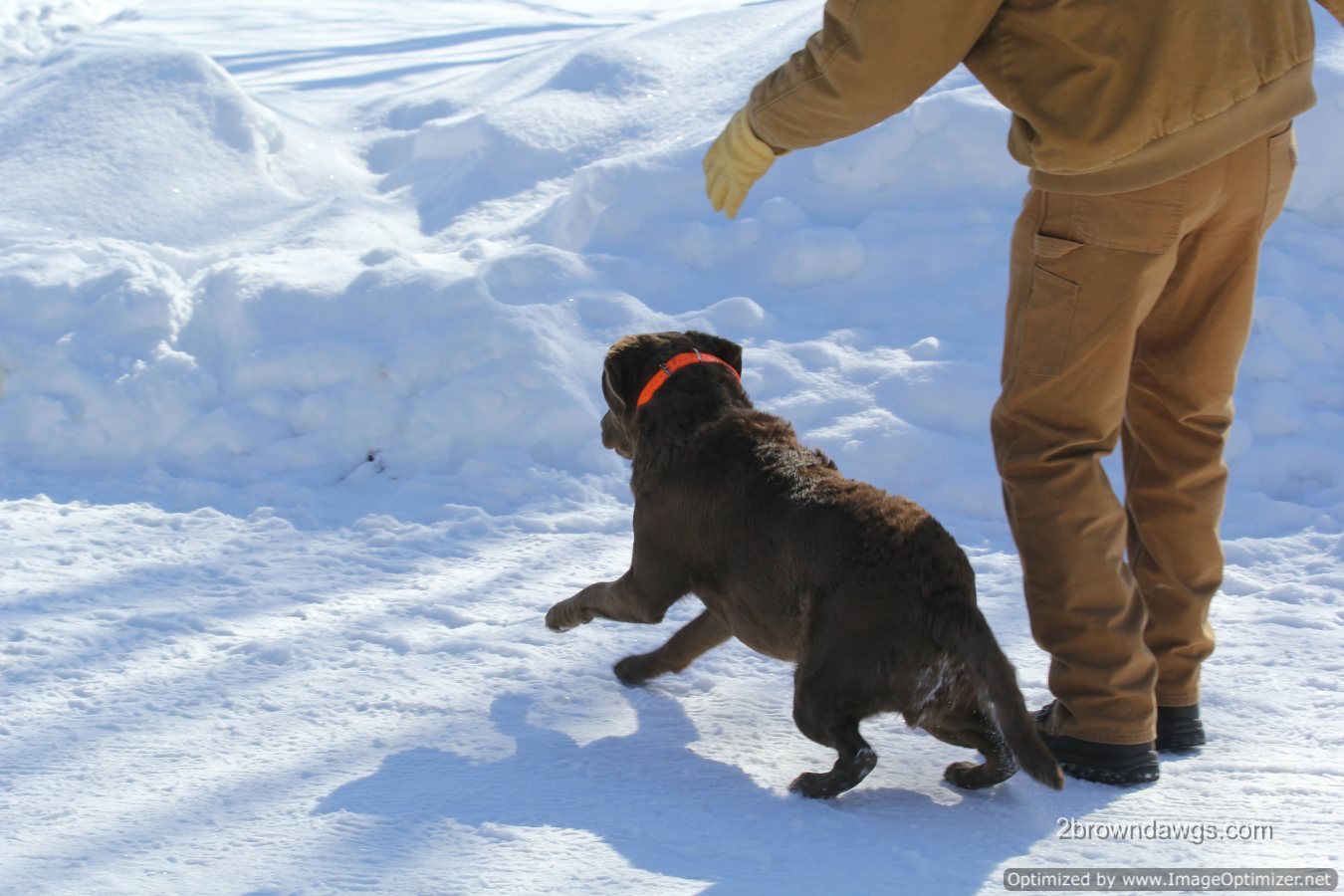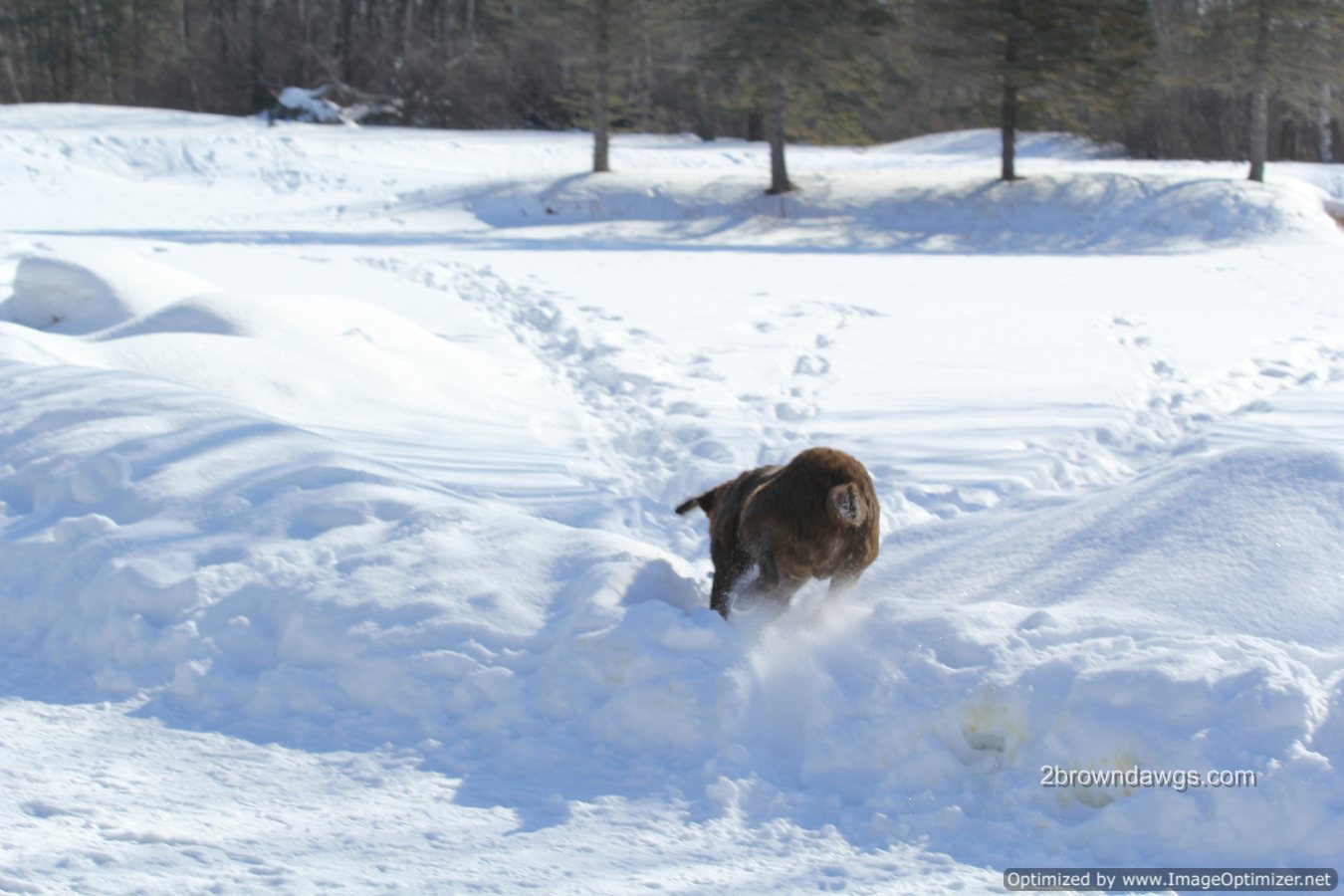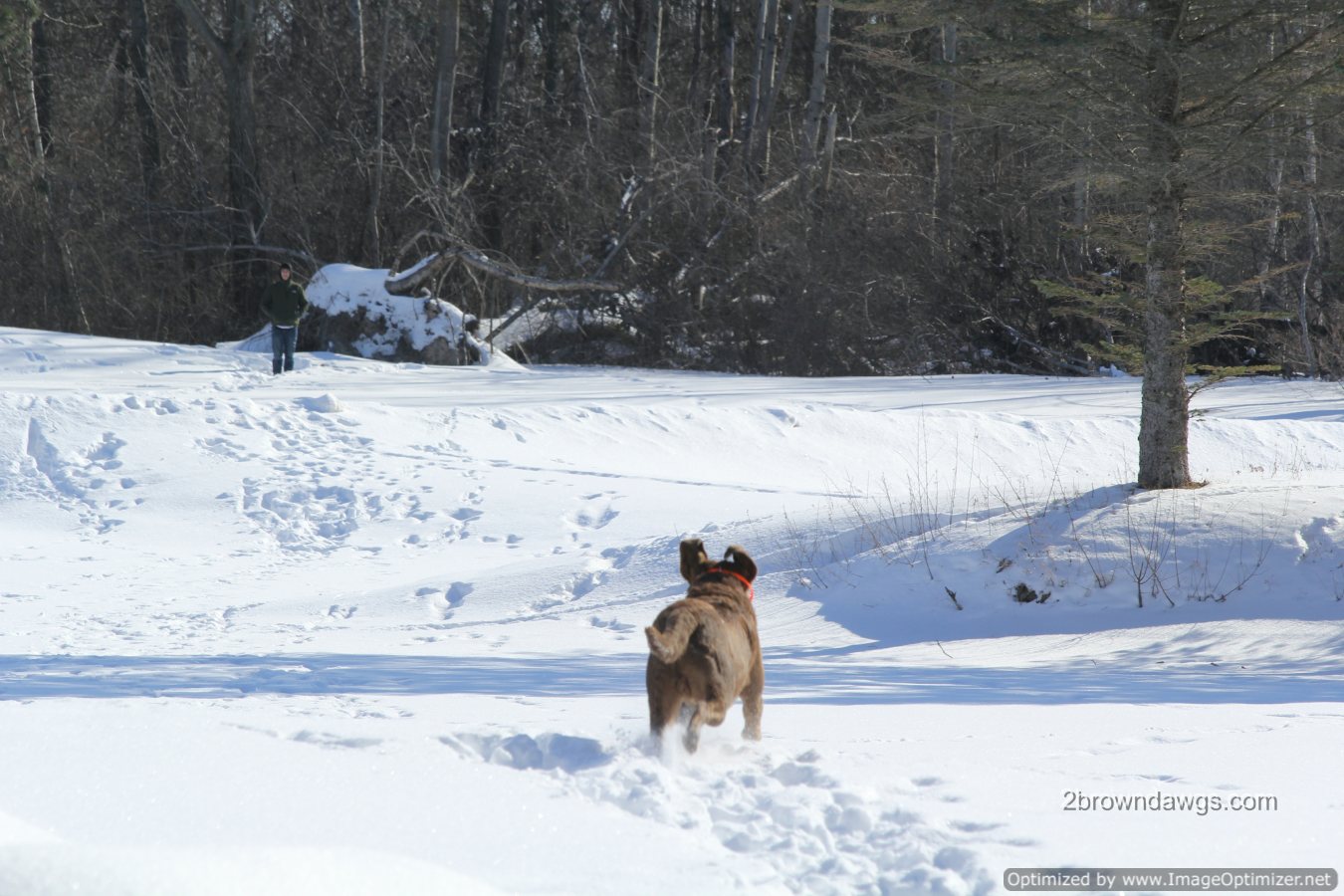 Freighter was on track until he hit the area next to the island.  (The island is the hill with the pine trees.)  He got all confused thinking that the thrower was on that hill and not the one way far back.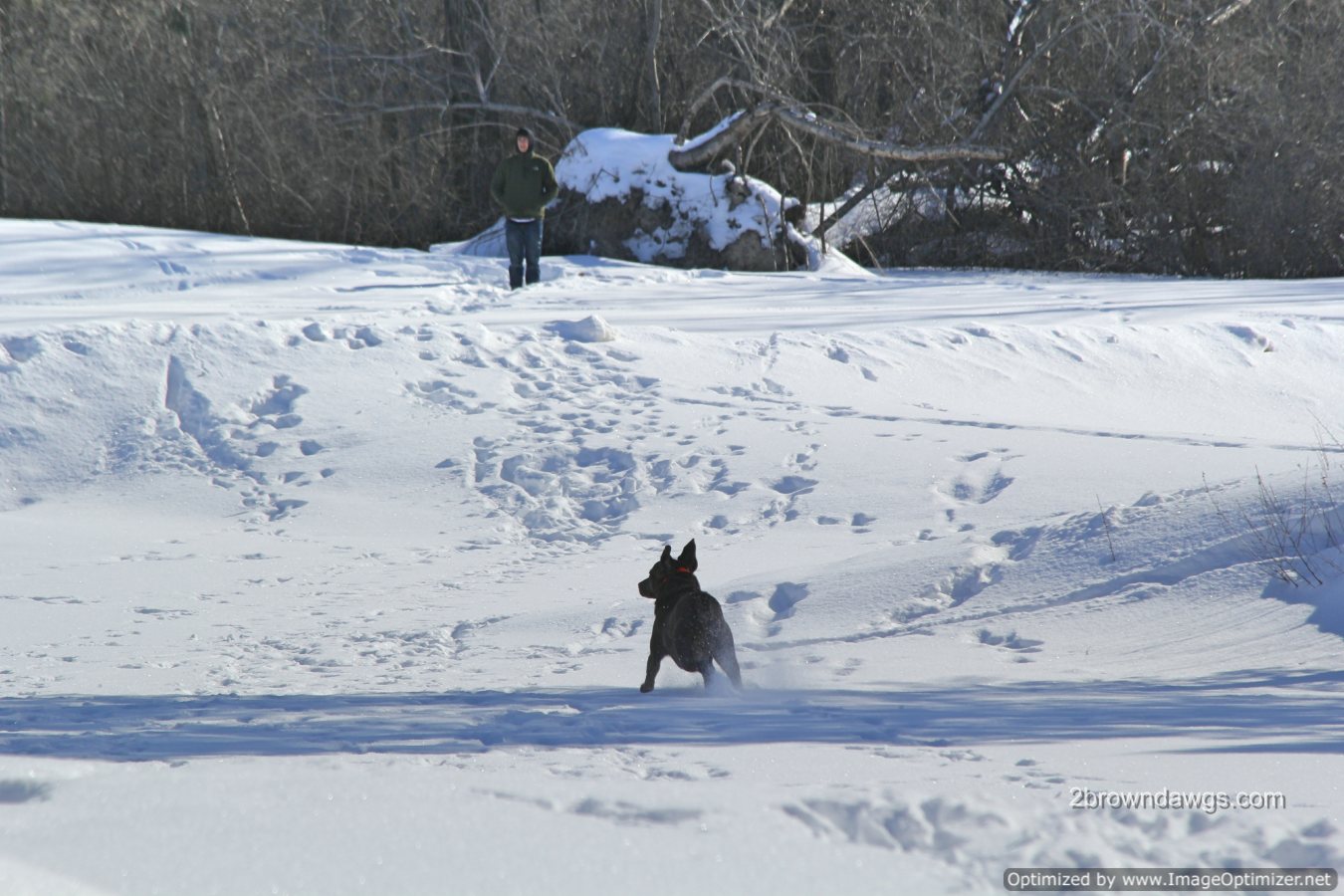 He started to come back in, which is not good.  The thrower yelled a bit, got his attention, and tossed another bumper.  That helped and eventually he was able to find it.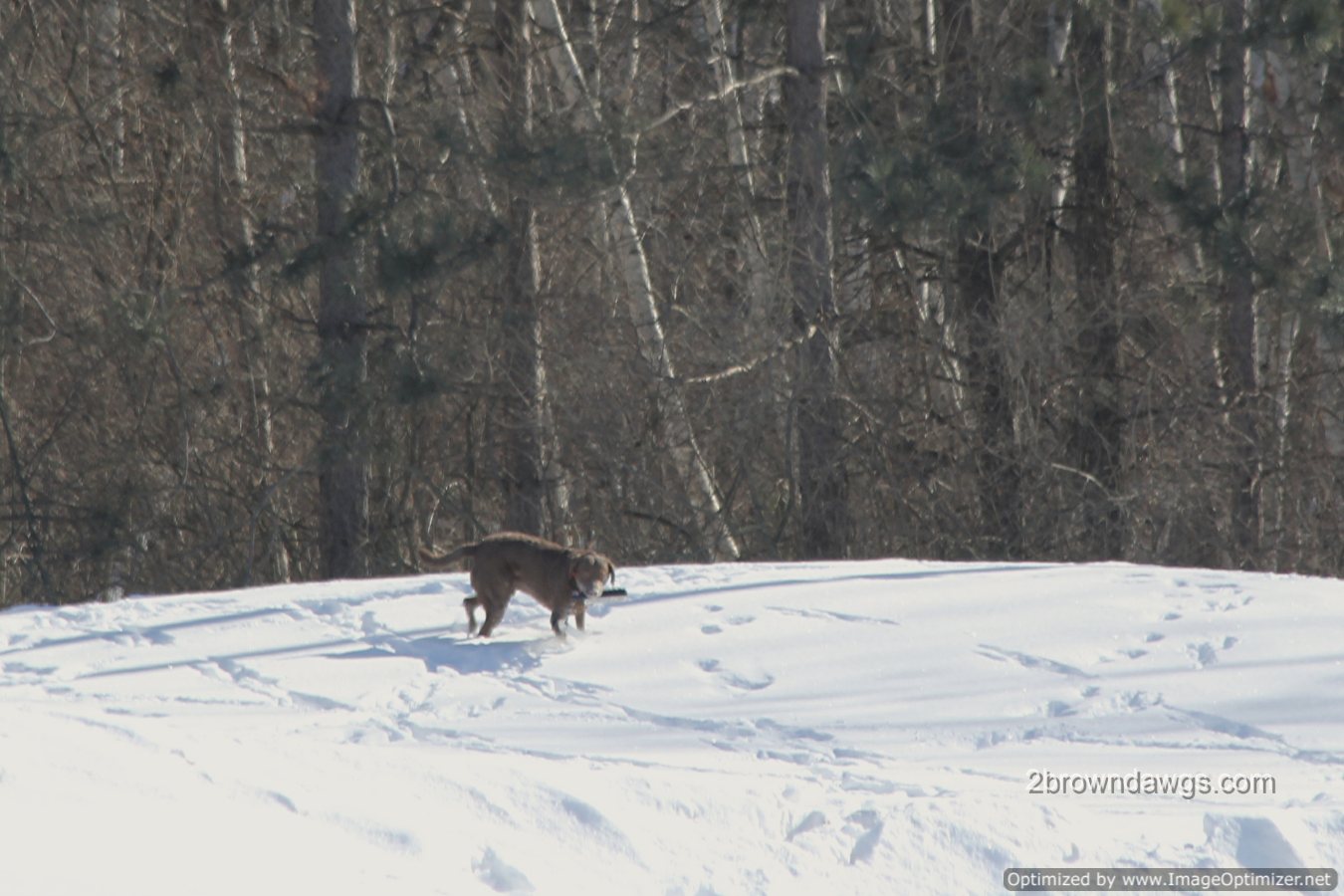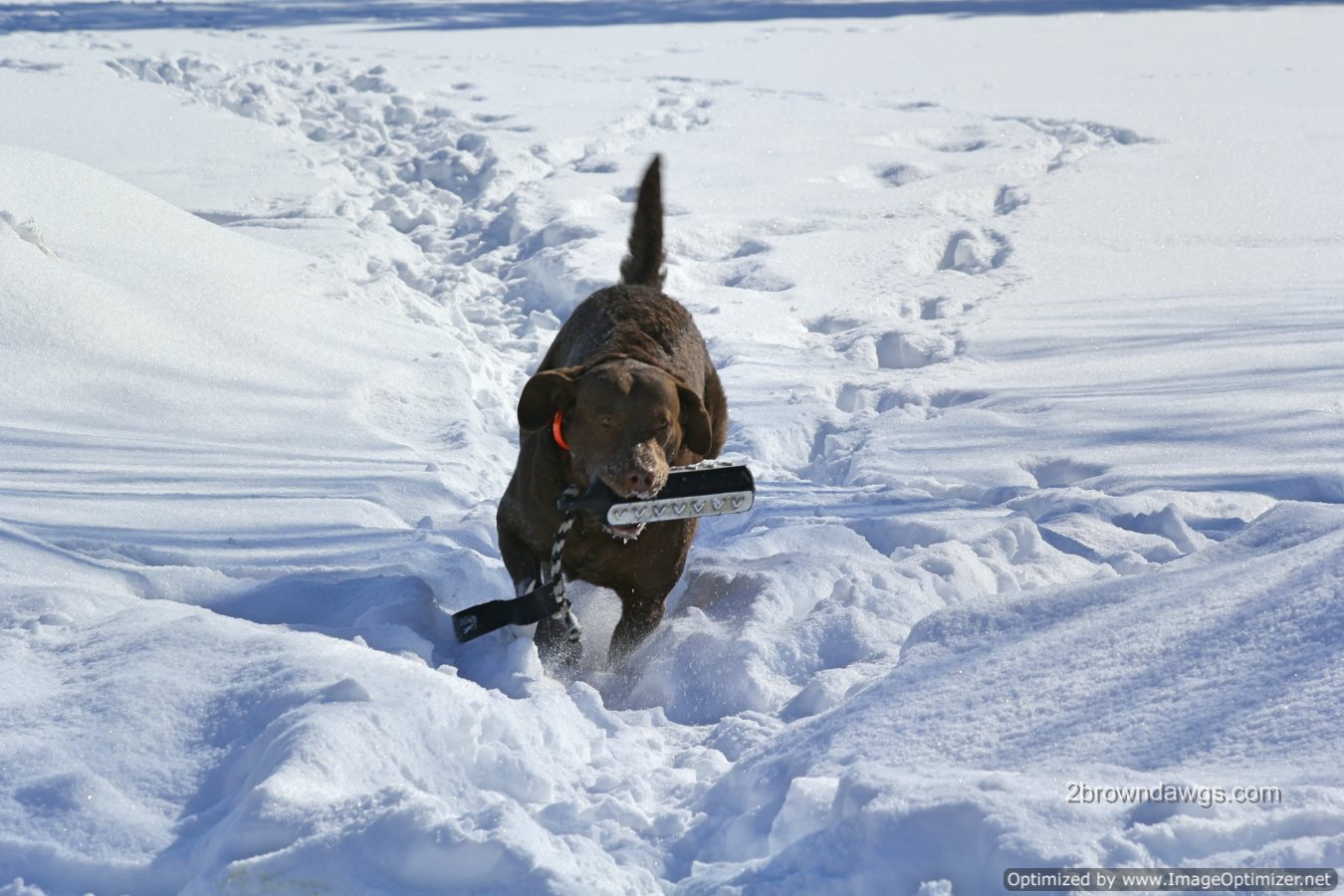 The next mark was kind of the same, half way out and he started to mess around.  Again the thrower helped him and he was successful.  The next two, he did great and marked them perfectly.
I guess he was a bit rusty and it took him a couple of marks to get back in the swing.  We are going to have to keep stretching his distance so that he gets used to longer distances.
Over the course of the day the dogs had to jump a lot of snow banks which was fine with them.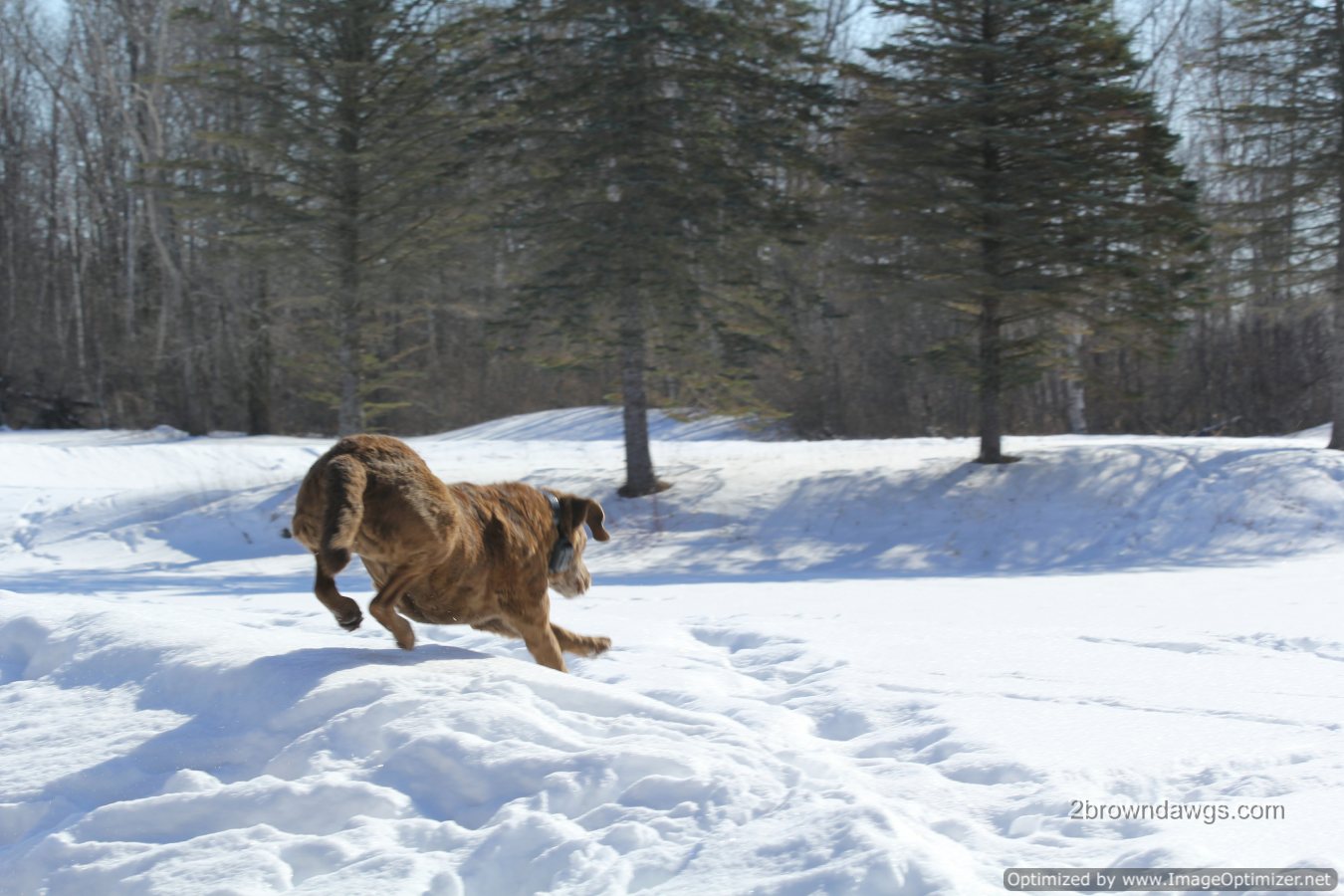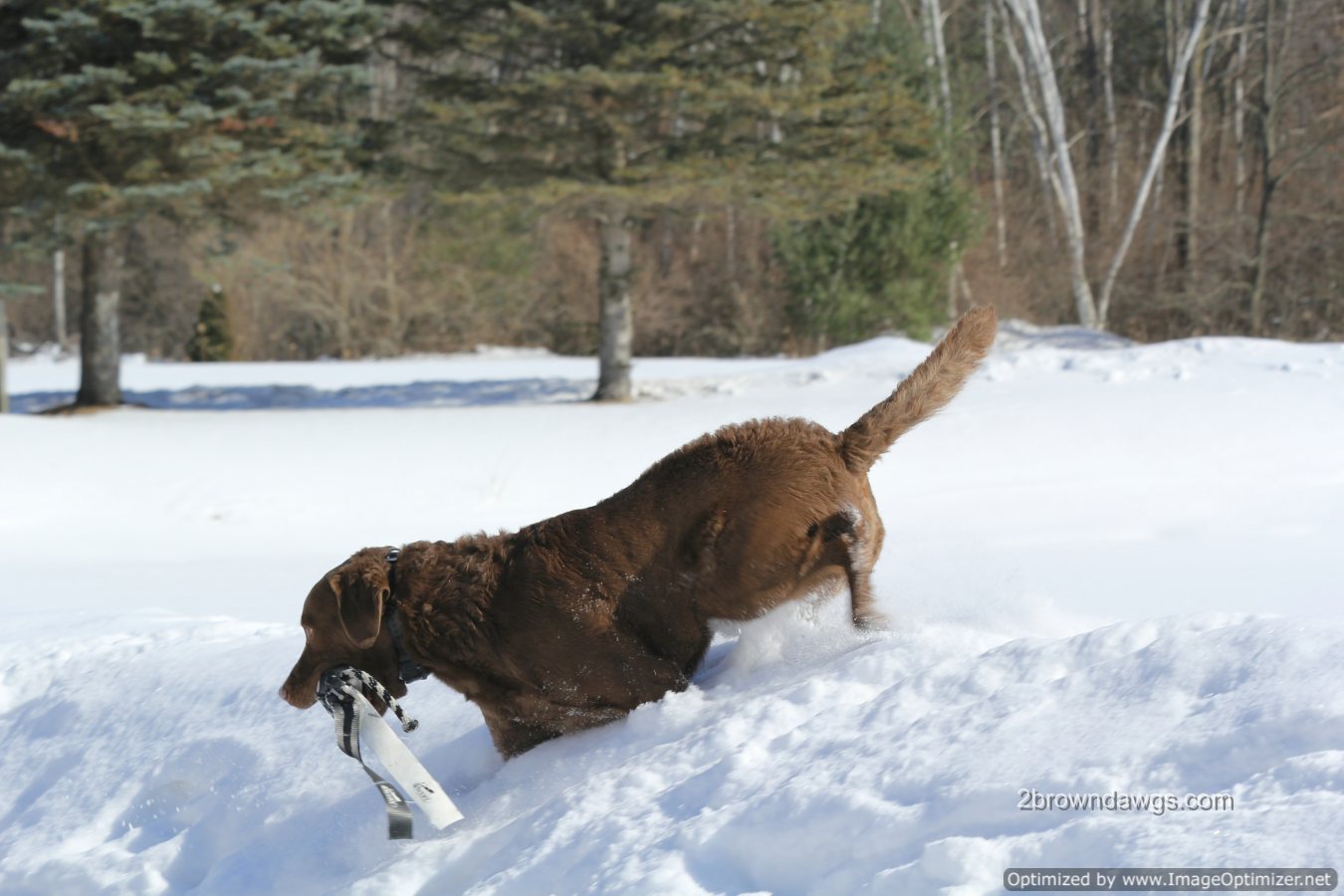 The dogs did great, but the best part of training was when this flew over: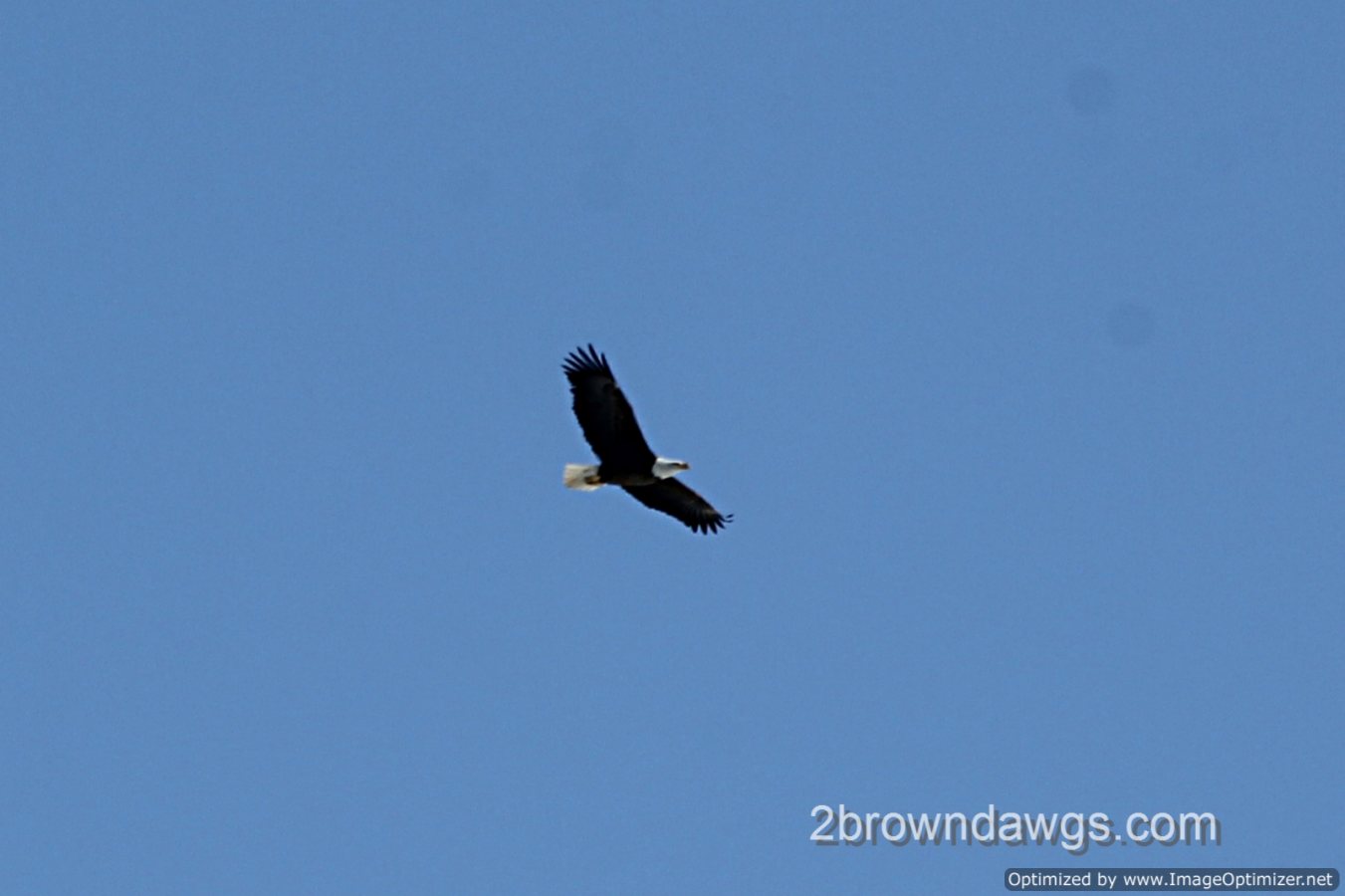 He was pretty high and pretty far away, but I was able to get a decent shot.
This is the Thursday Bark And Bytes Blog Hop hosted by 2 Brown Dawgs and Heart Like A Dog.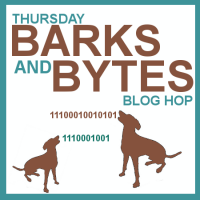 Grab the badge from my sidebar or from Heart Like A Dog and join the hop!  All are welcome!
Powered by Linky Tools
Click here to enter your link and view this Linky Tools list…