Spring must be coming because on Saturday there was a nice turn out for training.  The first set-up threw a lot of dogs for a loop.  It was a challenging set-up especially since so many of us are just now getting back into training after the never-ending winter.
The first set-up was a poison bird mark with a blind.  The mark (poison bird bumper) was thrown first, but the dogs were not allowed to retrieve it.  Instead they were re-lined to the blind.  The dogs had to pass under the arc and right by the poison bird bumper on the way to the blind.  The trick was to keep the dog from picking up the poison bird bumper.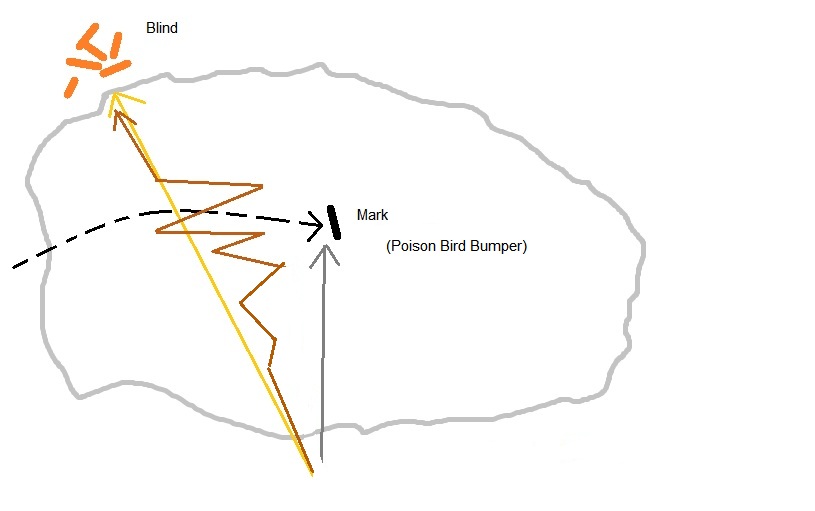 Many dogs had trouble with this and some even got to the poison bird bumper and retrieved it.  That was wrong and they had to run it again.
Storm and Thunder ran this but not Freighter.  It was too complex for where Freighter is in his training.  Storm and Thunder did not get to the poison bird bumper, but they zigzagged all around the left side of it.  In the diagram, the light orange line is the desired path to the blind and for illustration purposes, the dark orange line is the path Storm and Thunder took.  It is not exact, but it shows how they zigzagged next to it.  Each time they headed to the bumper, their handler had to stop and recast them away from it.
It was difficult, but eventually both Storm and Thunder got to the blind successfully.  After the dog's picked up the blind, they were sent to pick up the poison bird bumper.
This type of set-up really challenges the handler to maintain control over the dog.  The handler needs to be ready with their whistle to stop the dog any time it gives any indication that it is going to head to the poison bird bumper.
Here are some pictures of Storm working this set up.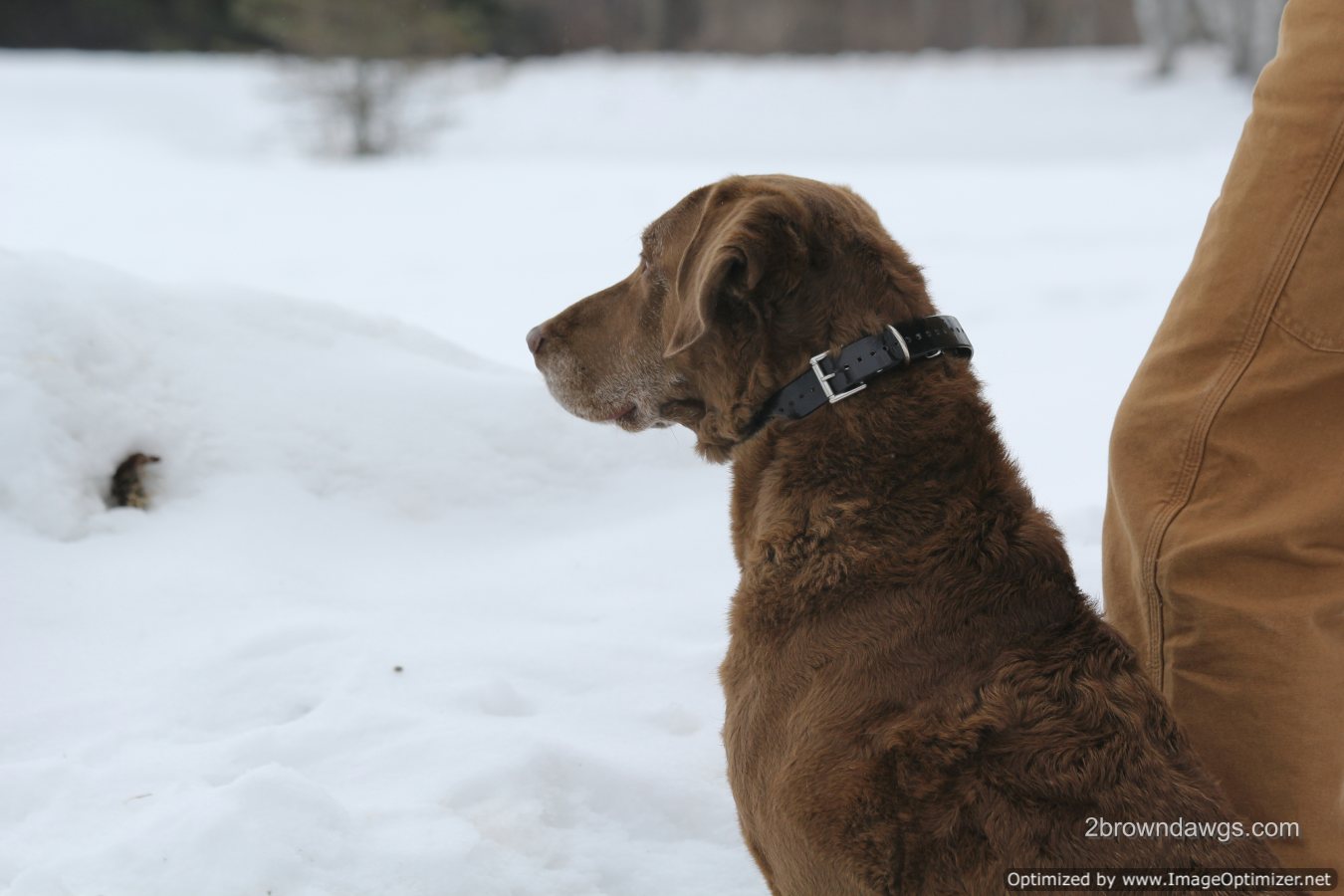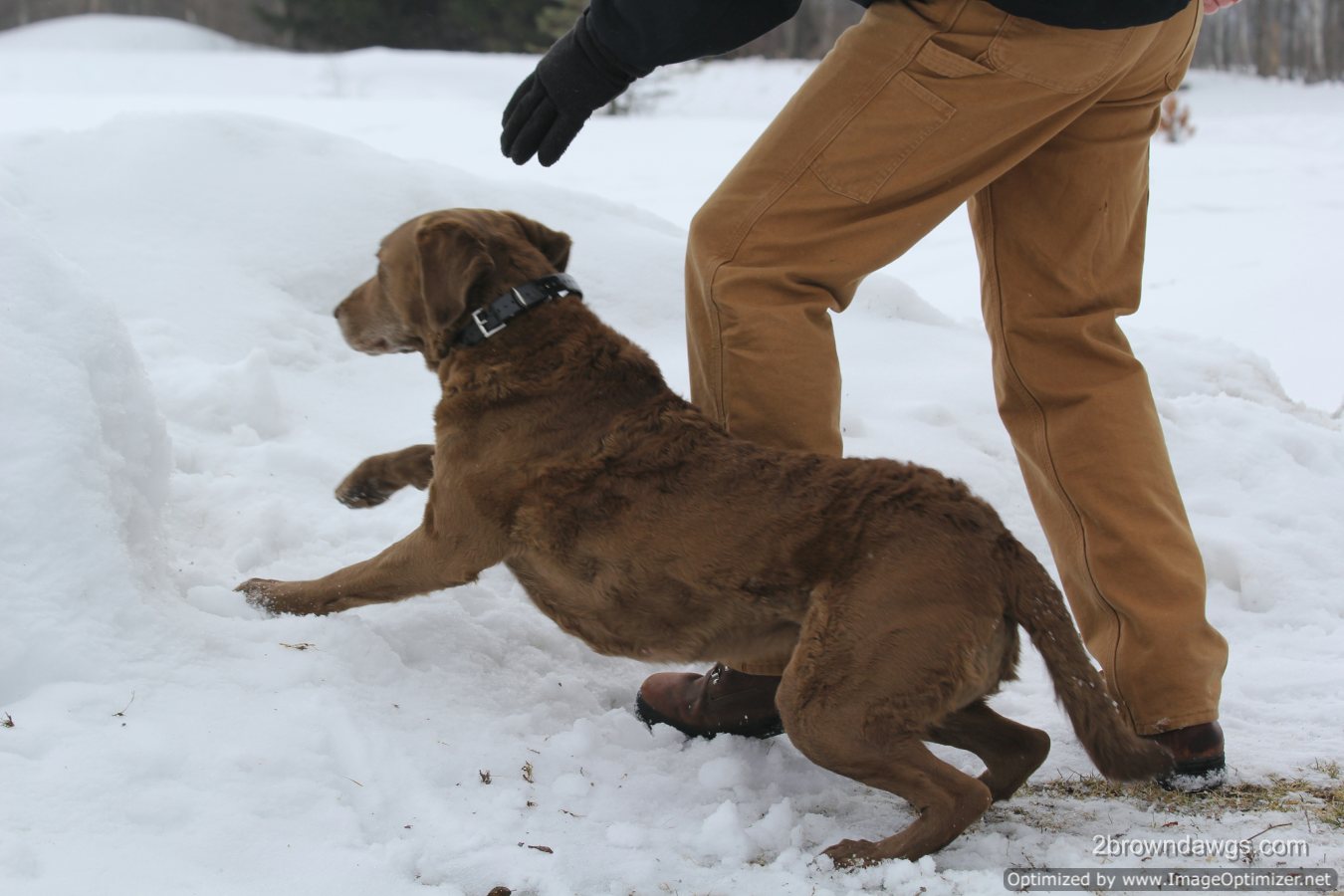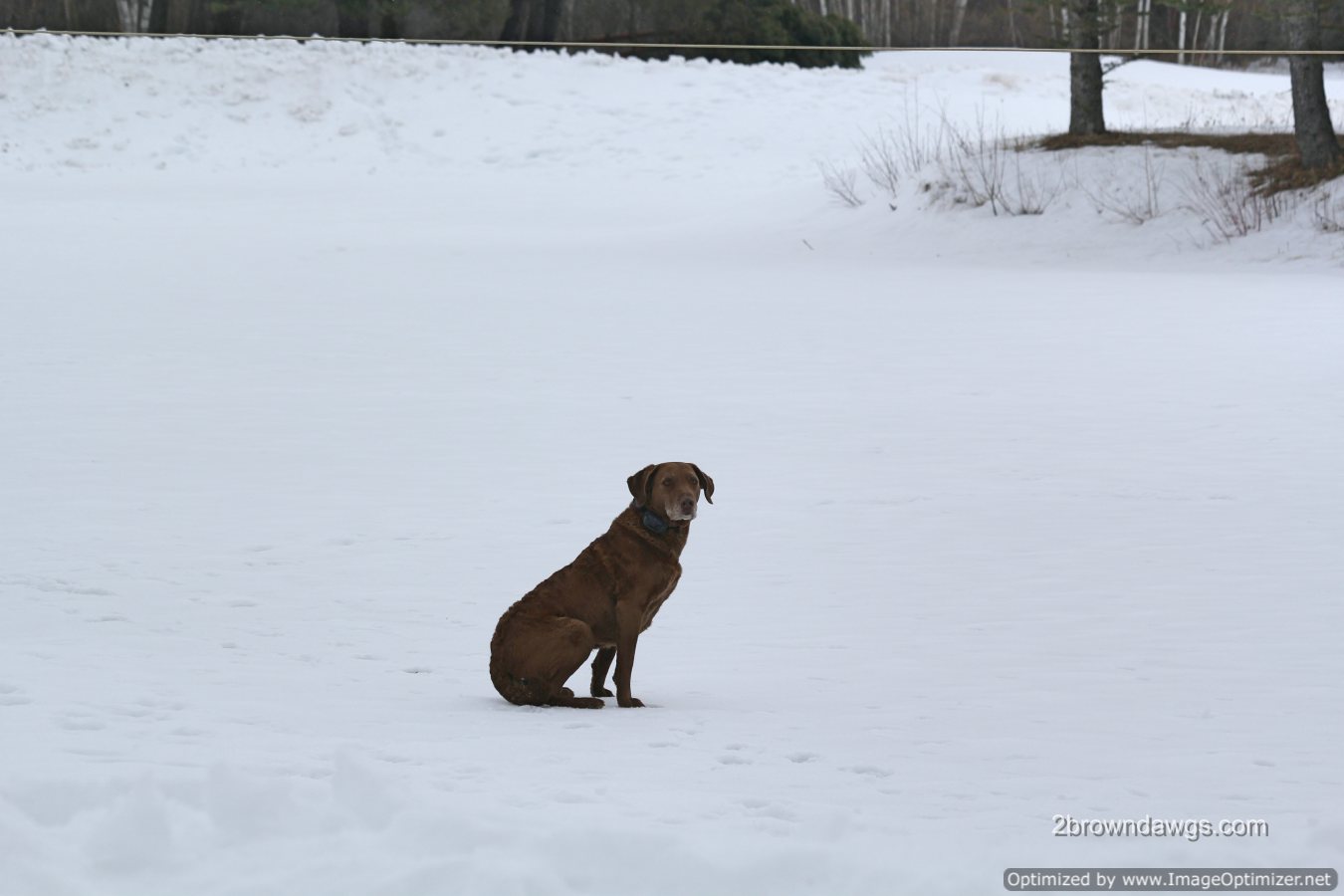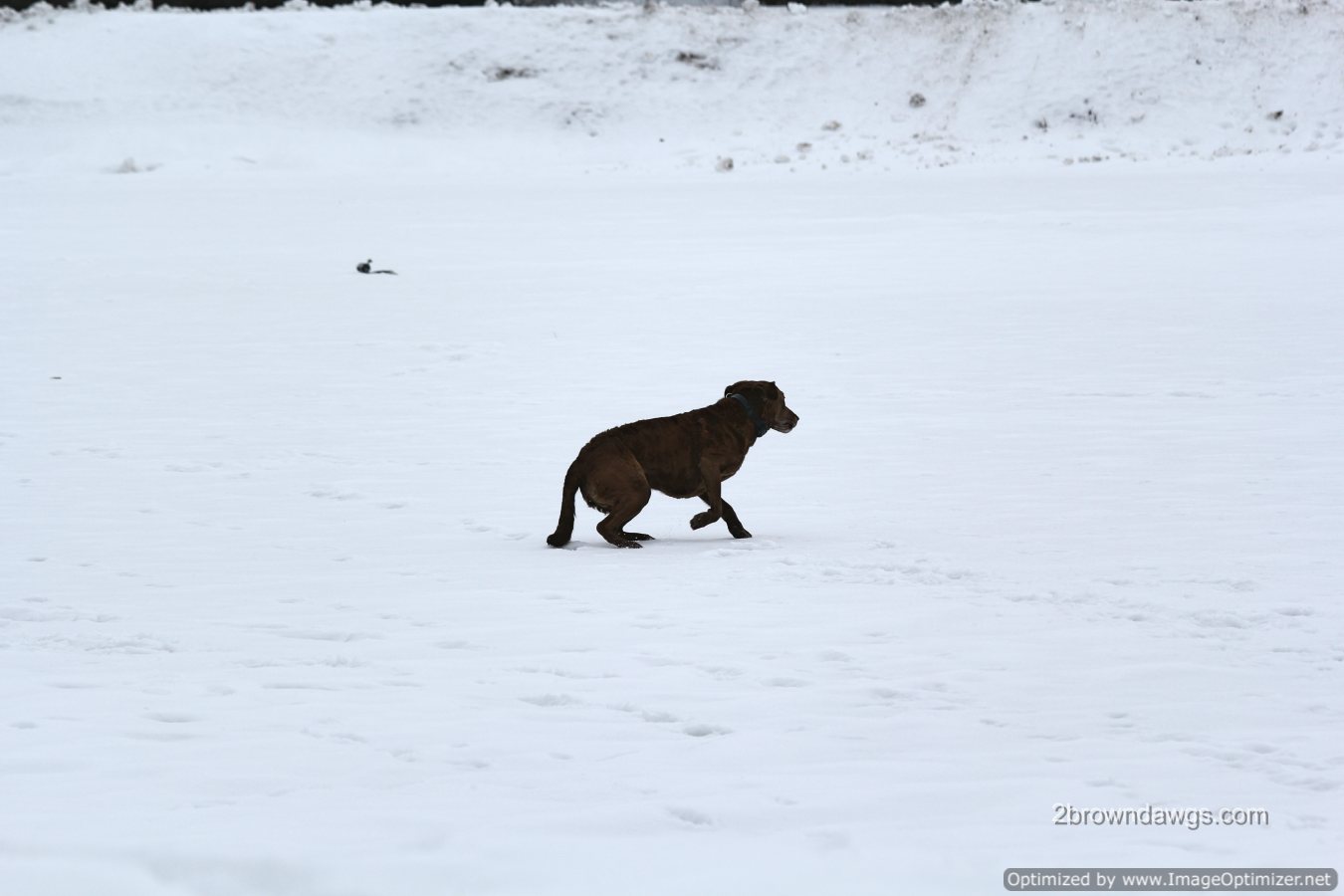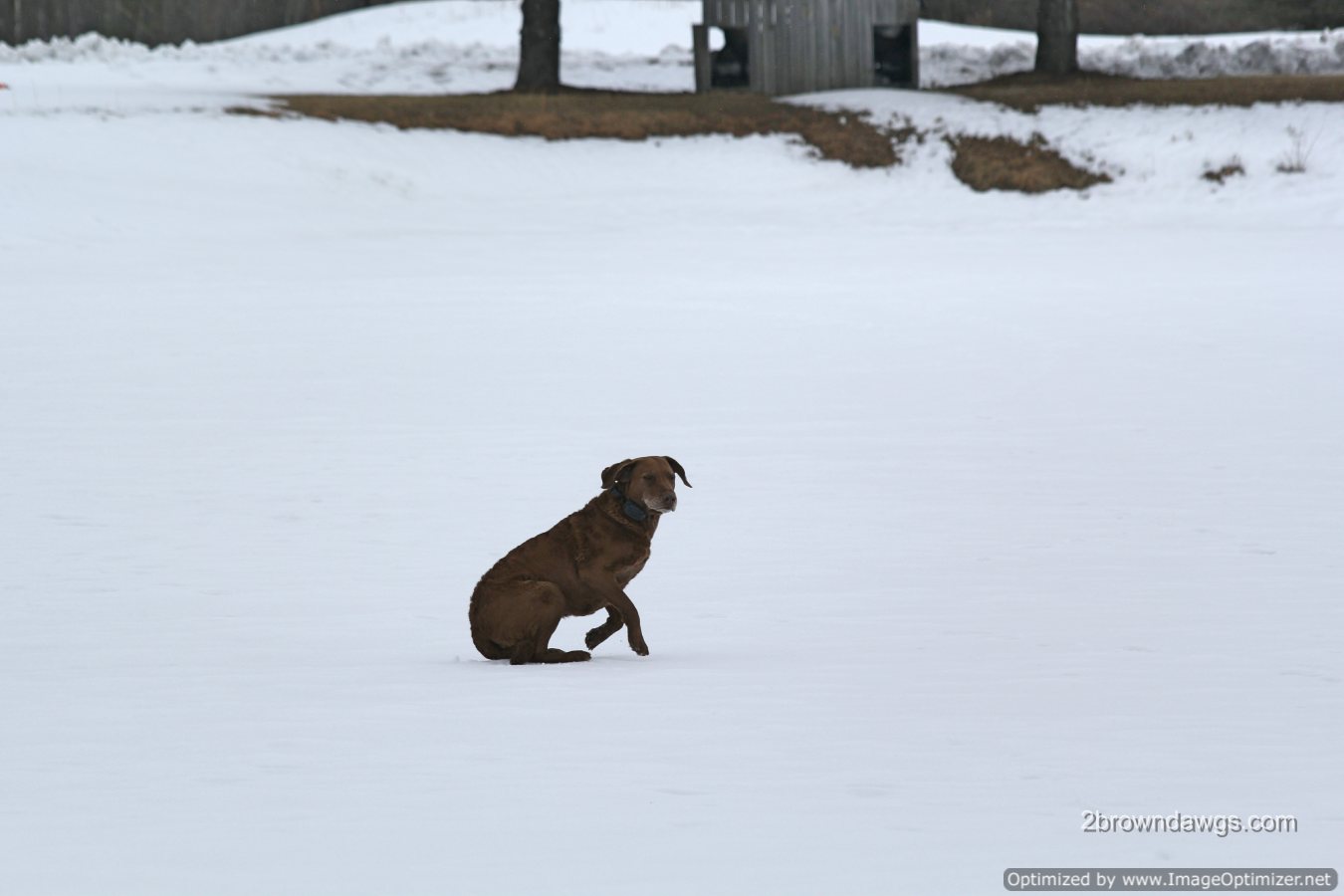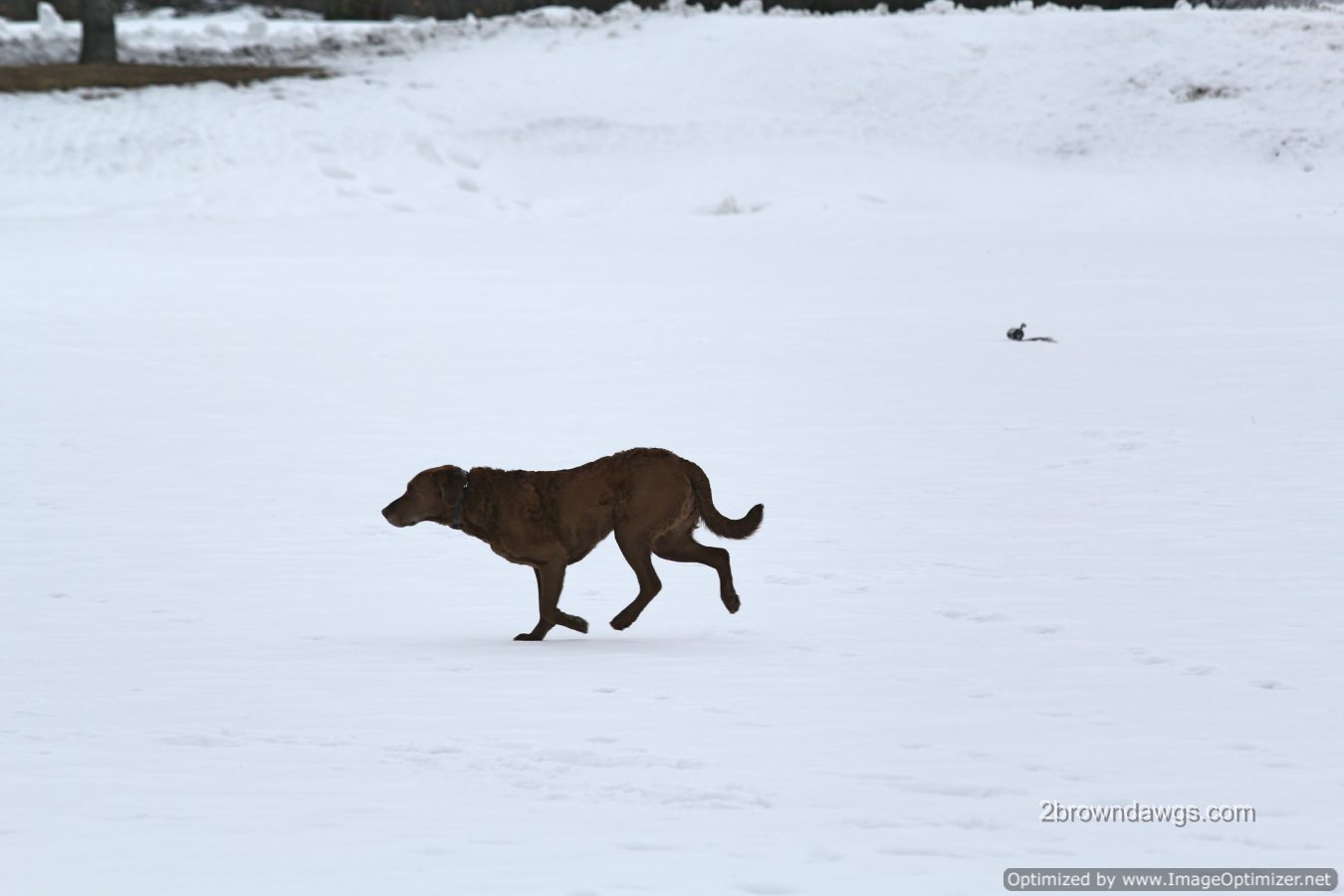 Once the dogs got past that poison bird bumper, the blind was still quite a distance back.  Storm needed one more handle to get to the blind.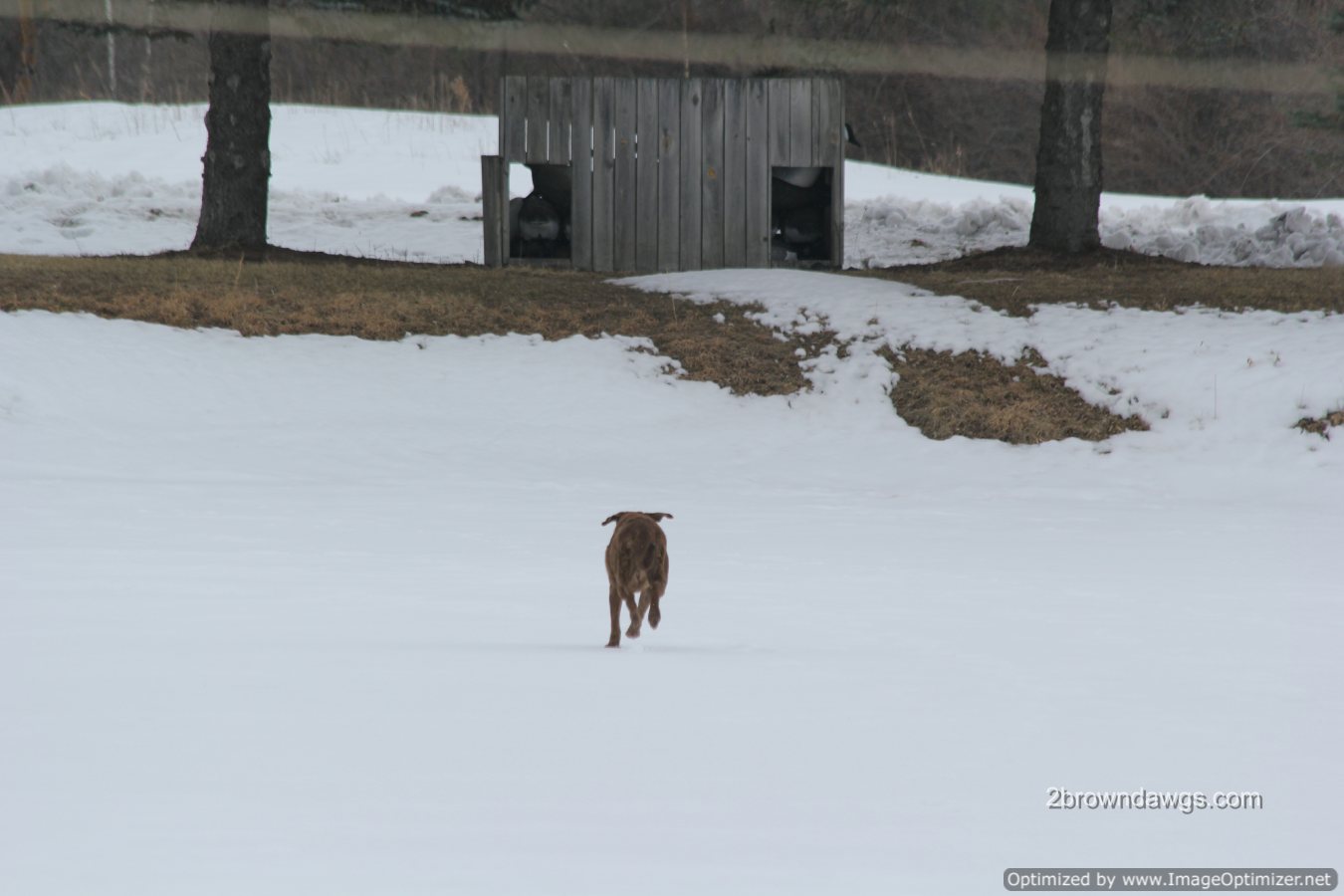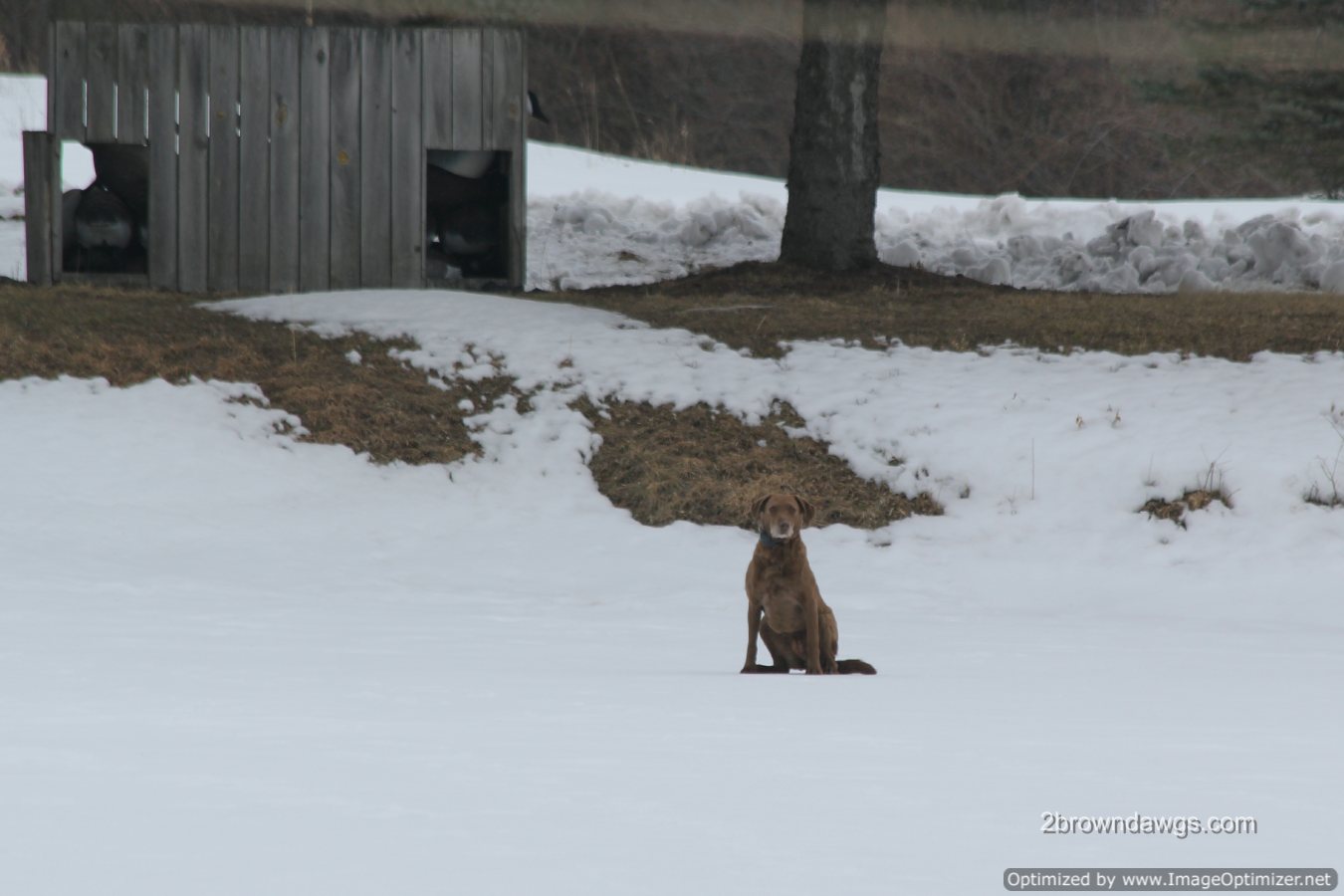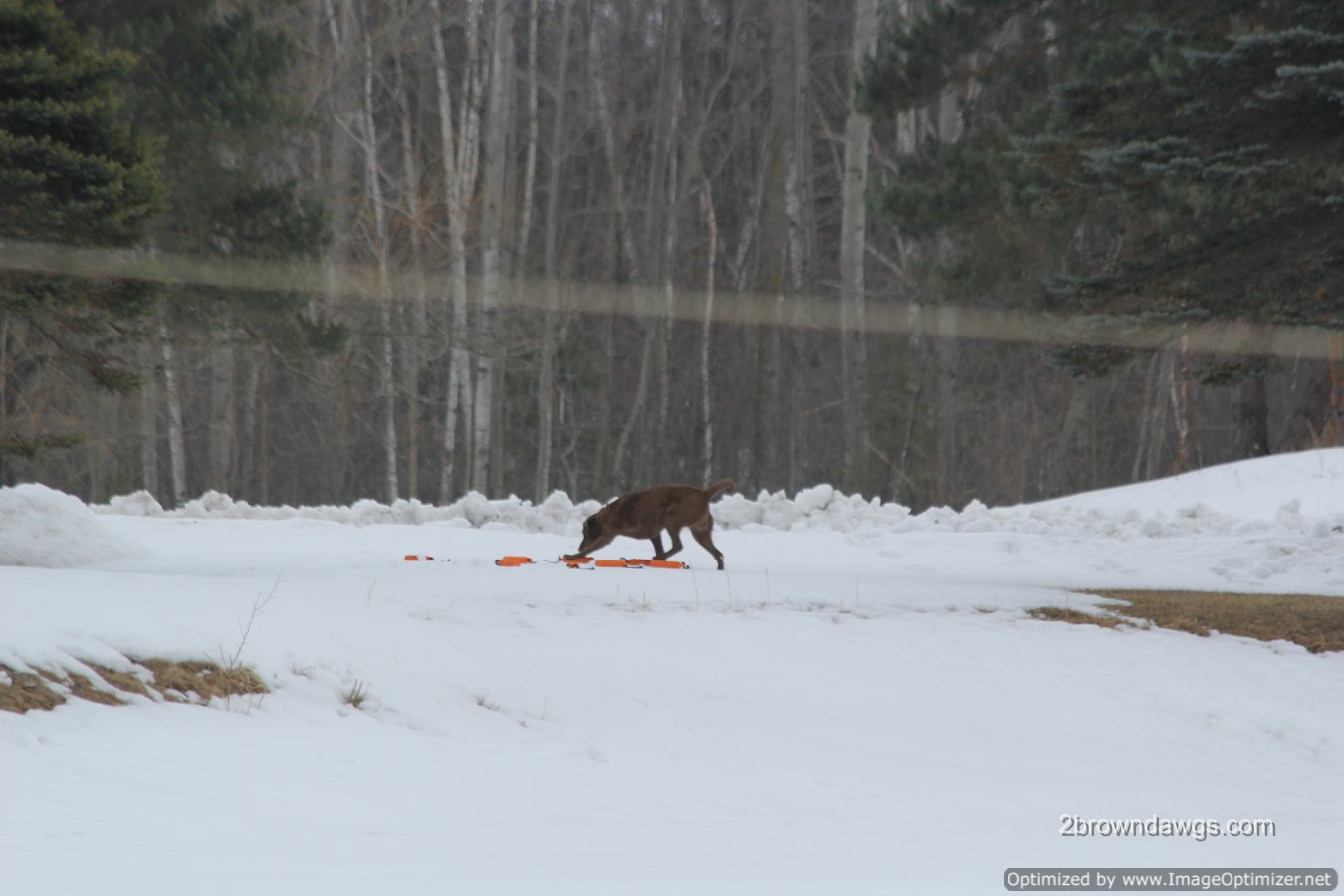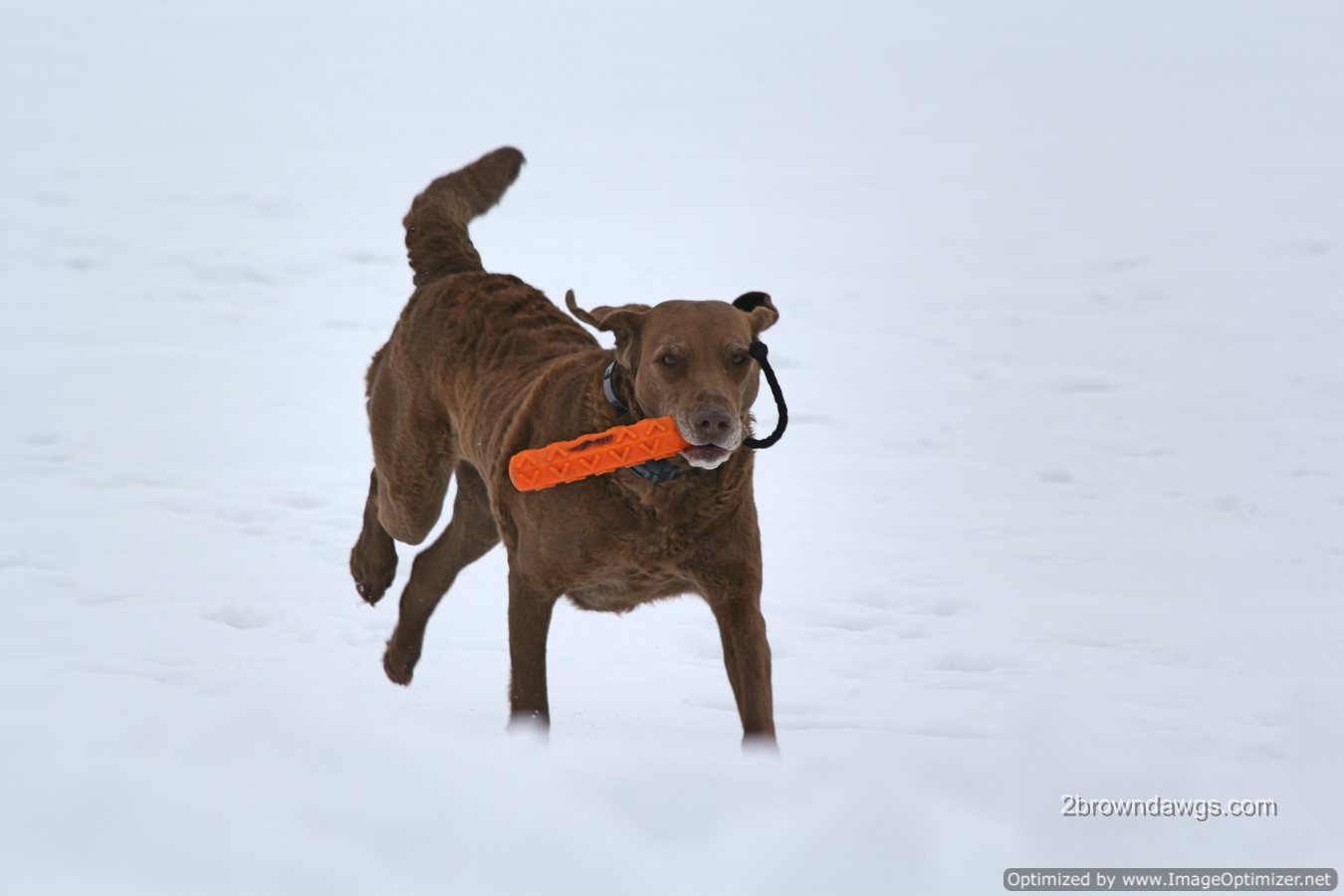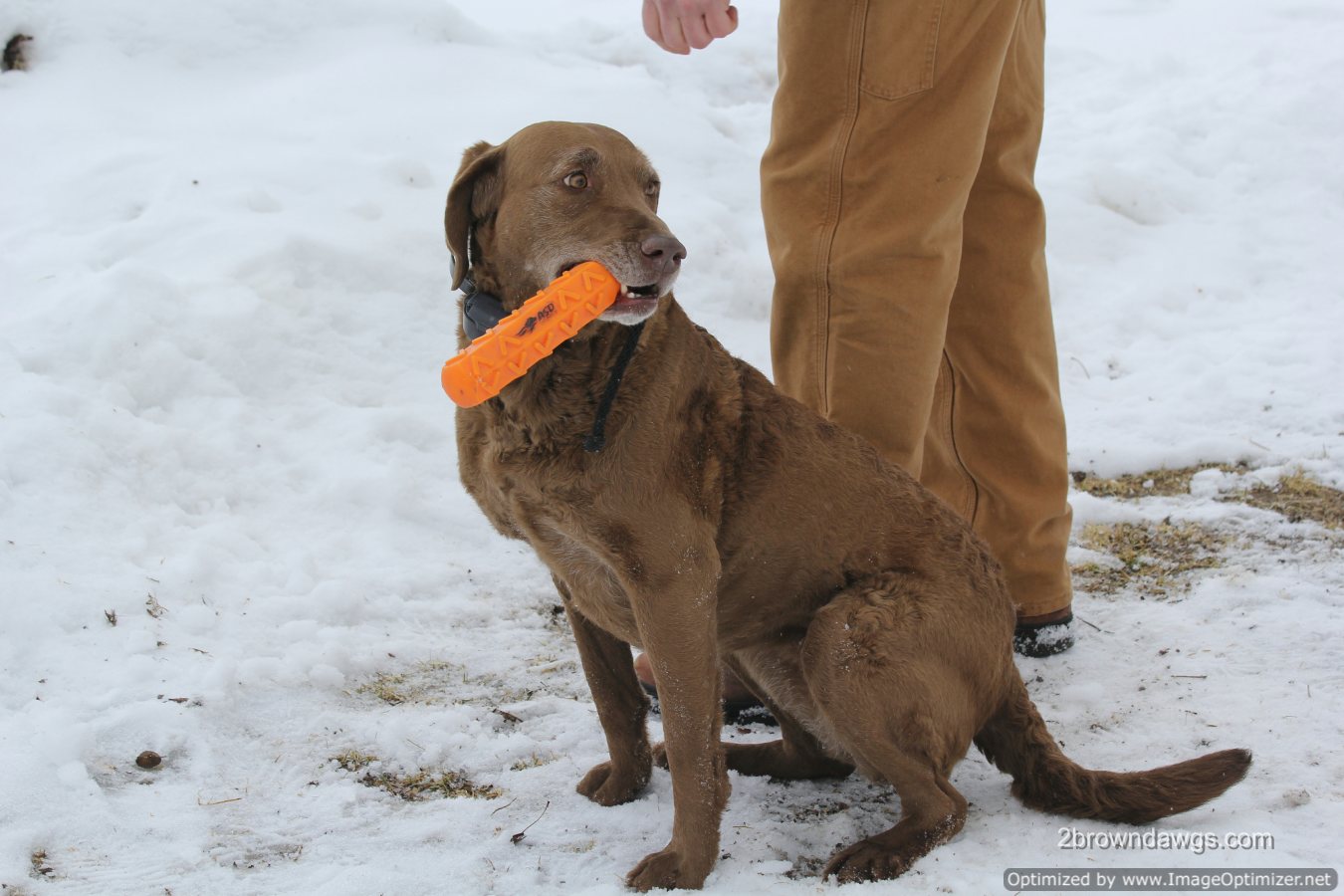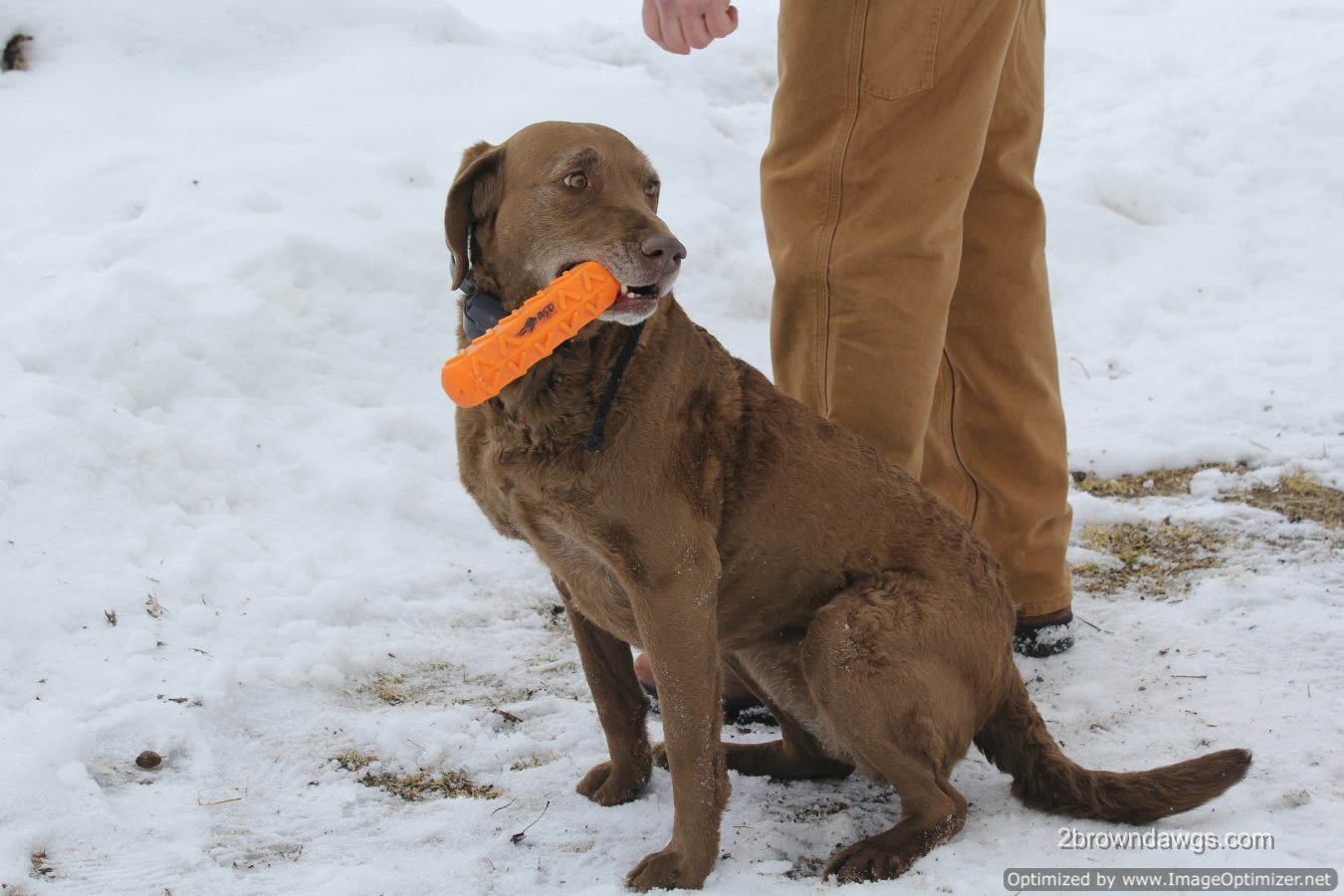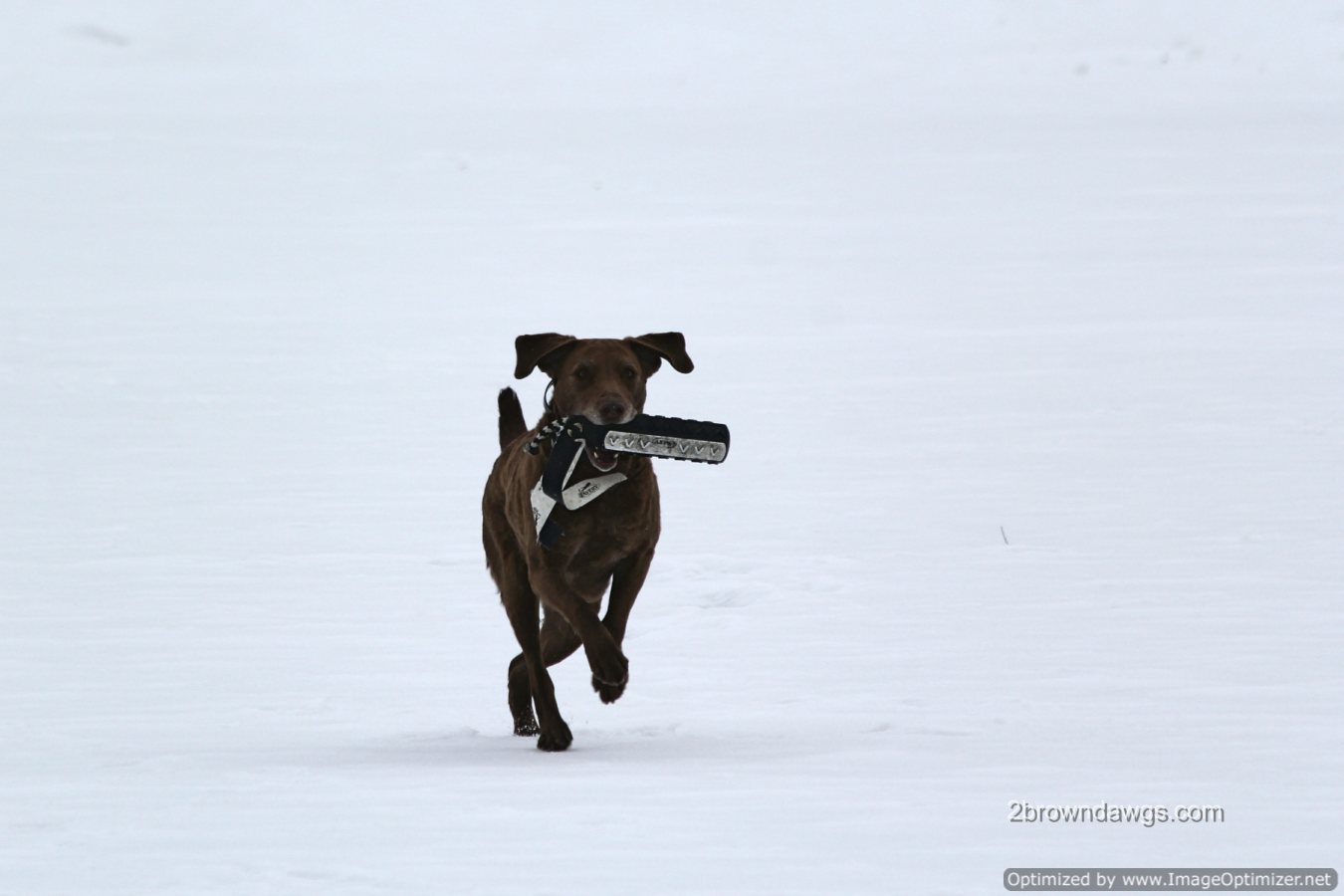 It wasn't pretty but, it was good for Storm who has been known to work her own program on blinds and for her handler who was quick on the whistle and did a good job handling her to the blind.
Thanks so much to Darrin of Farpoint Retrievers for the fabulous training day.