Normally when I go along with hubby to a class or training and I am taking pictures, I try to stay in the background.  Usually, I am off to the side messing with my camera or sometimes holding a dog while hubby is busy with something else.
Sometimes it works for me and other times, not so much.
Training Aid?
Last Monday we got to the class a little early so I was holding Freighter while hubby was paying the class fee and chatting with some friends.  Freighter was a handful as usual.  It has been a long winter, so when he gets out, he is raring to go!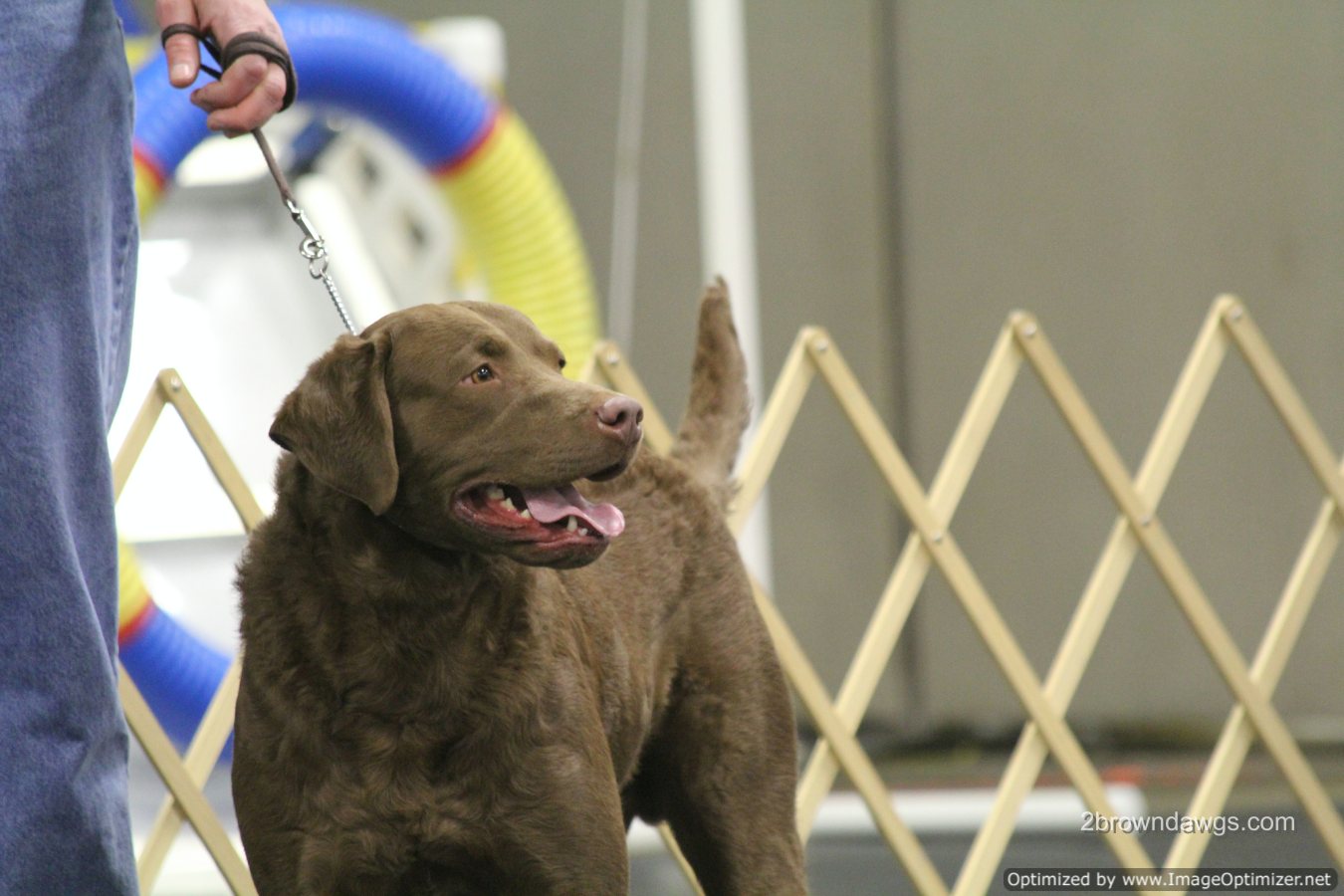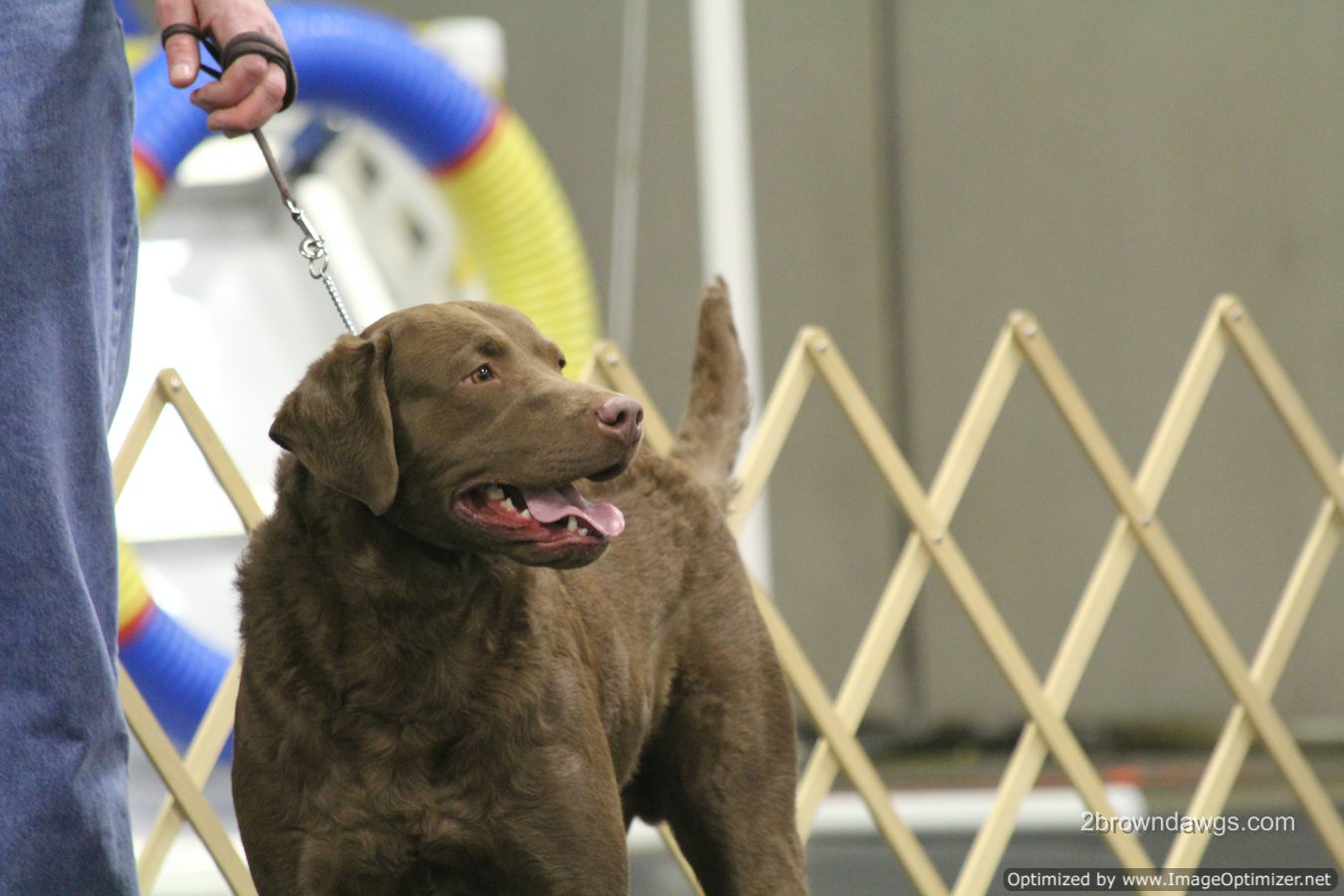 A woman with a young Brittany also got to class early.  Perhaps she wanted to get the dog comfortable with the building before the class.  Not a bad idea.
The only problem is that it seemed like Freighter and I were the training aid.  The building where we train is a nice size, but most of it is taken up by the rings where the classes are held.  There is a walkway and chairs along the wall which is where I was sitting with Freighter.  There is not much room to work a dog outside the rings.  It seems like even less room when every time the Brittany passed by Freighter, it lunged and barked at him.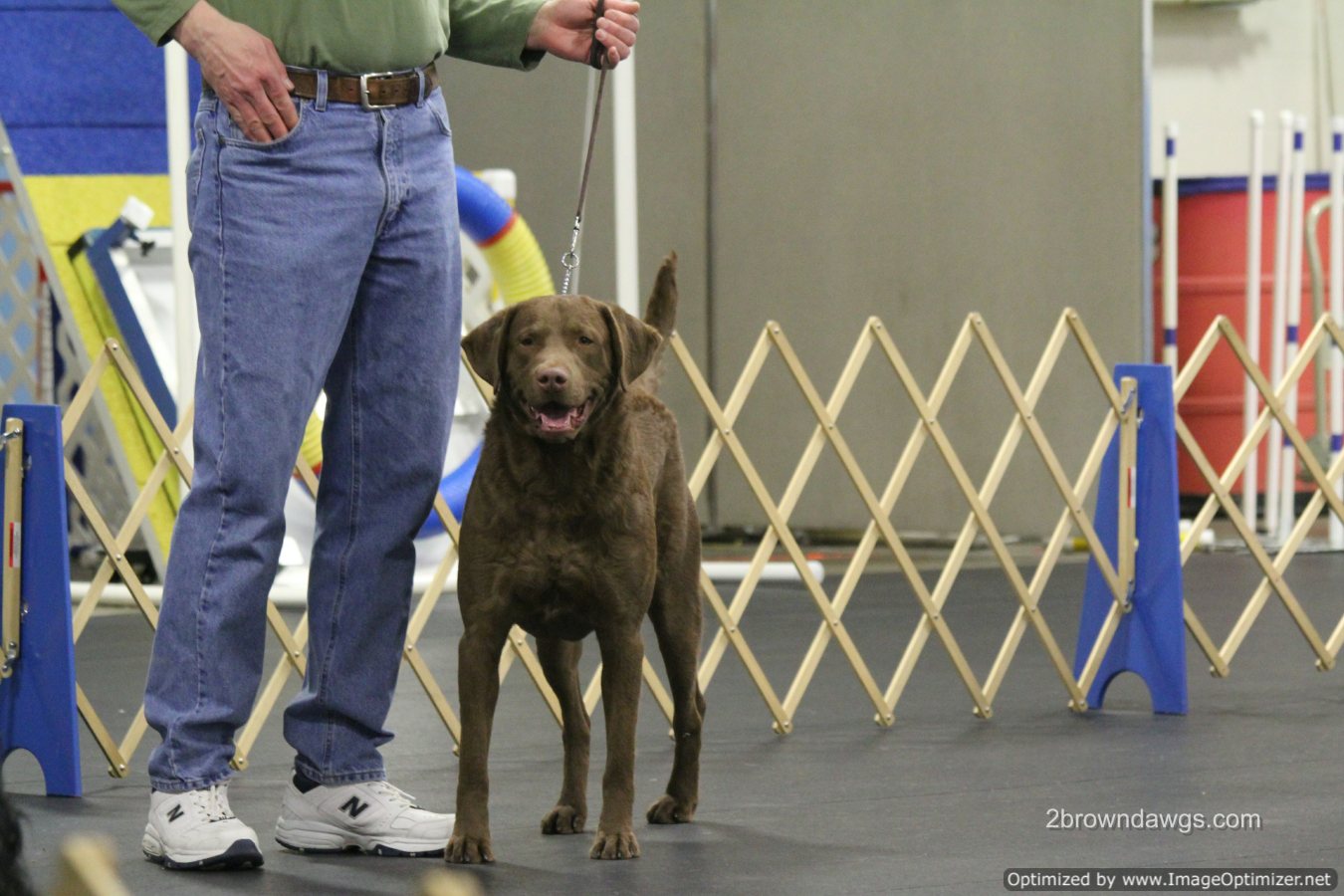 The dog's handler must have walked that dog by us half a dozen or maybe 8 times and each time the dog lunged and barked at Freighter.  I understand wanting to work on manners, but it would have been nice to ask if it was OK or if I had any issue with it.
So what did Freighter do?  He did not react to the dog at all.  He kind of looked at him, as if he was thinking: "what is your problem?"  Otherwise he just stood there.  I know hubby has been working really hard with Freighter on his show manners and it looks like it is paying off.  Good job hubby and Freighter!
Helpful Advice?
The class finally started and there was a nice turn out.  Hubby and Freighter got in the ring to work.  Freighter is doing well.  He is moving much better and tuning his head toward the bait less.  Hubby is now working on slowing him down a bit.  The class instructor has been extremely helpful.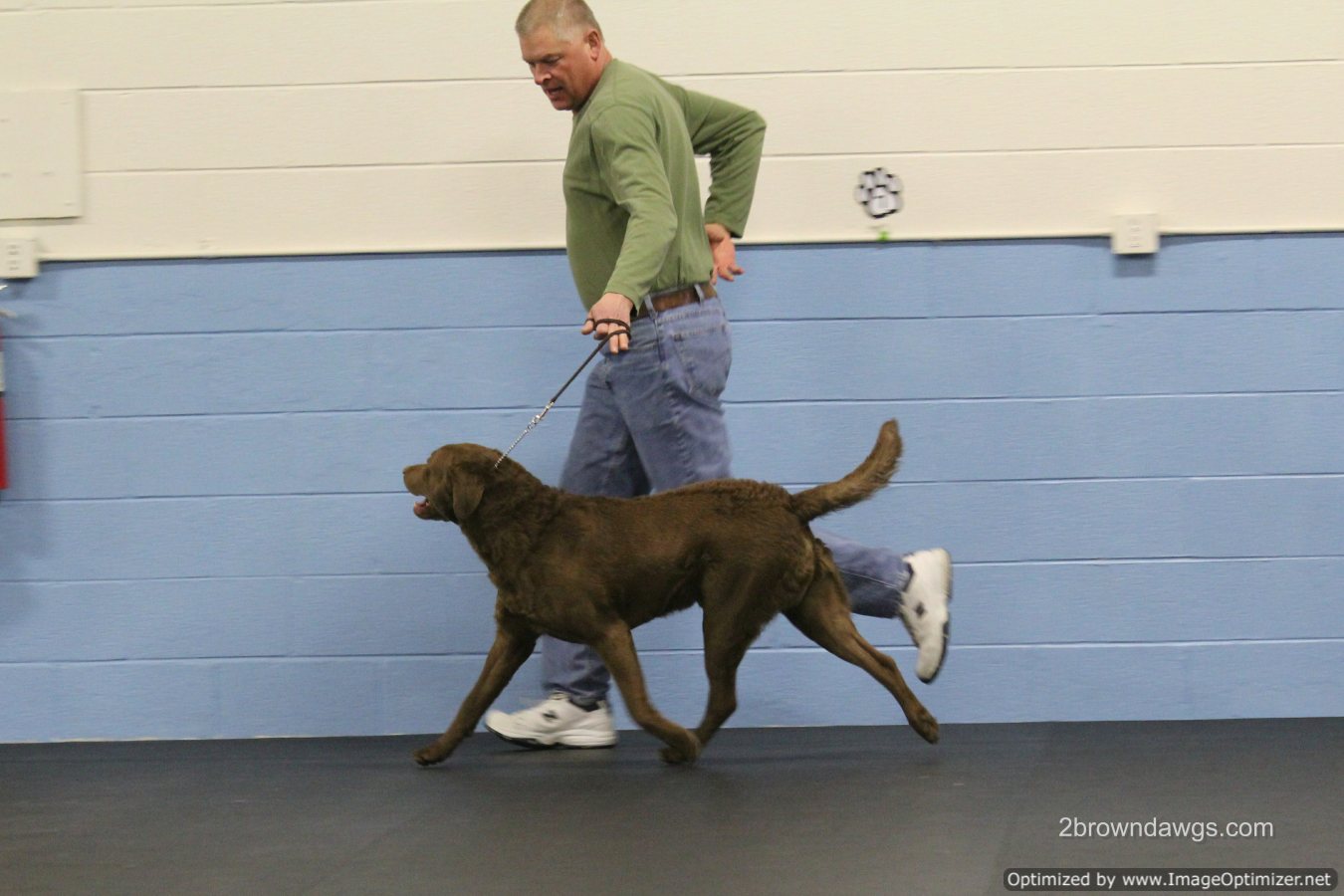 I was sitting to the side, snapping a few pictures of hubby stacking Freighter so that he could look at them later to see if there were areas to pay attention to or improve.  I was also taking some fun candids, and a few of Freighter moving.  I already have quite a few pictures of Freighter in Conformation Class so I wasn't worried about taking a lot of photos.  I really just wanted to watch the class, (and the puppy class in the next ring).
All at once a woman walking past spotted my camera and started firing off questions at me: What did I have my camera set on?  Was I getting any good pictures?  What did I have my ISO set on?
I was a bit surprised and didn't really answer.  She asked again.  Clearly she was not going to move until I said something.  I told her I had the ISO set to "auto".  She kind of laughed at that.  Then she wanted to know my F-stop setting, (which I set myself).  Then she basically demanded to see my last several pictures.
OK if it will make you move along because I really want to watch the class.  I showed her a few pictures which she poo-pooed.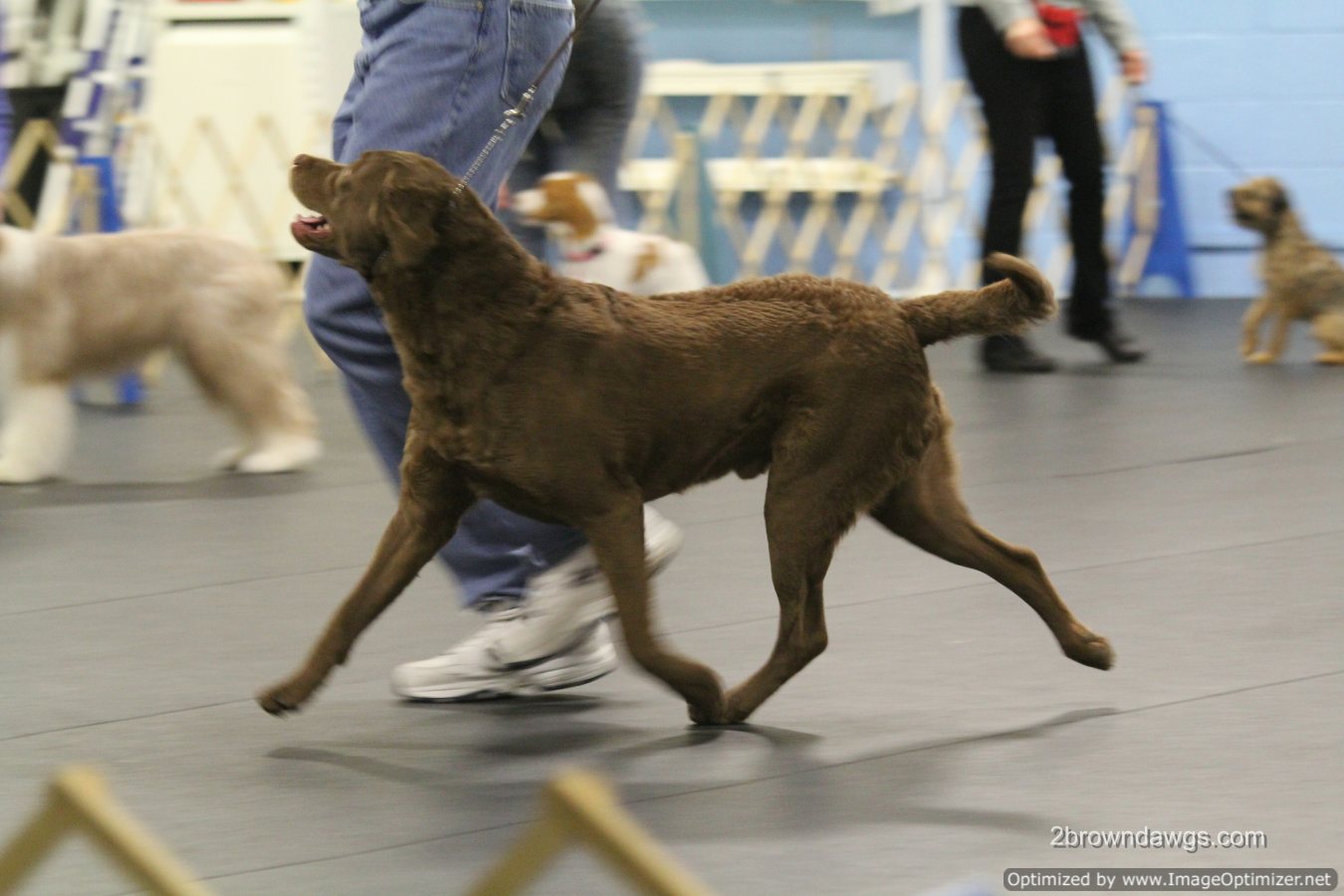 She then informed me that she was a professional photographer and took pictures of agility dogs.  She continued that if I wanted "good" pictures then I should set my camera to such-and-such because that is the way she did it.
Well OK.  I mumbled "thank you" and she finally moved on.  The whole exchange was a bit odd, but I am still learning so I tried her suggested settings.  There is no camera shake, but I feel like the images are too dark.  I like bright pictures so I don't have to spend a ton of time retouching them.  I know I get some camera shake when the dog moves, but I am photographing a dark brown dog and I like to see the face so it is trade-off.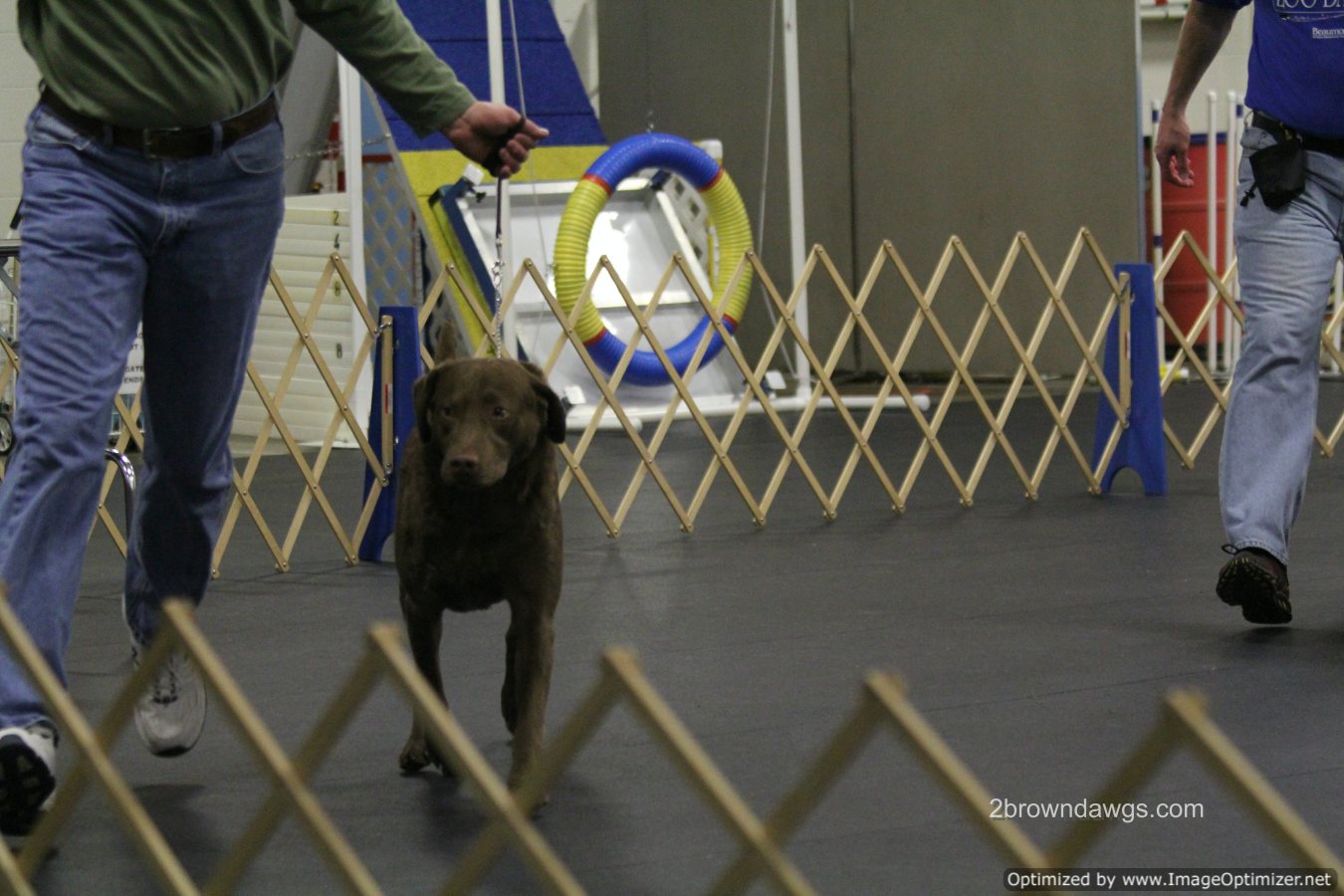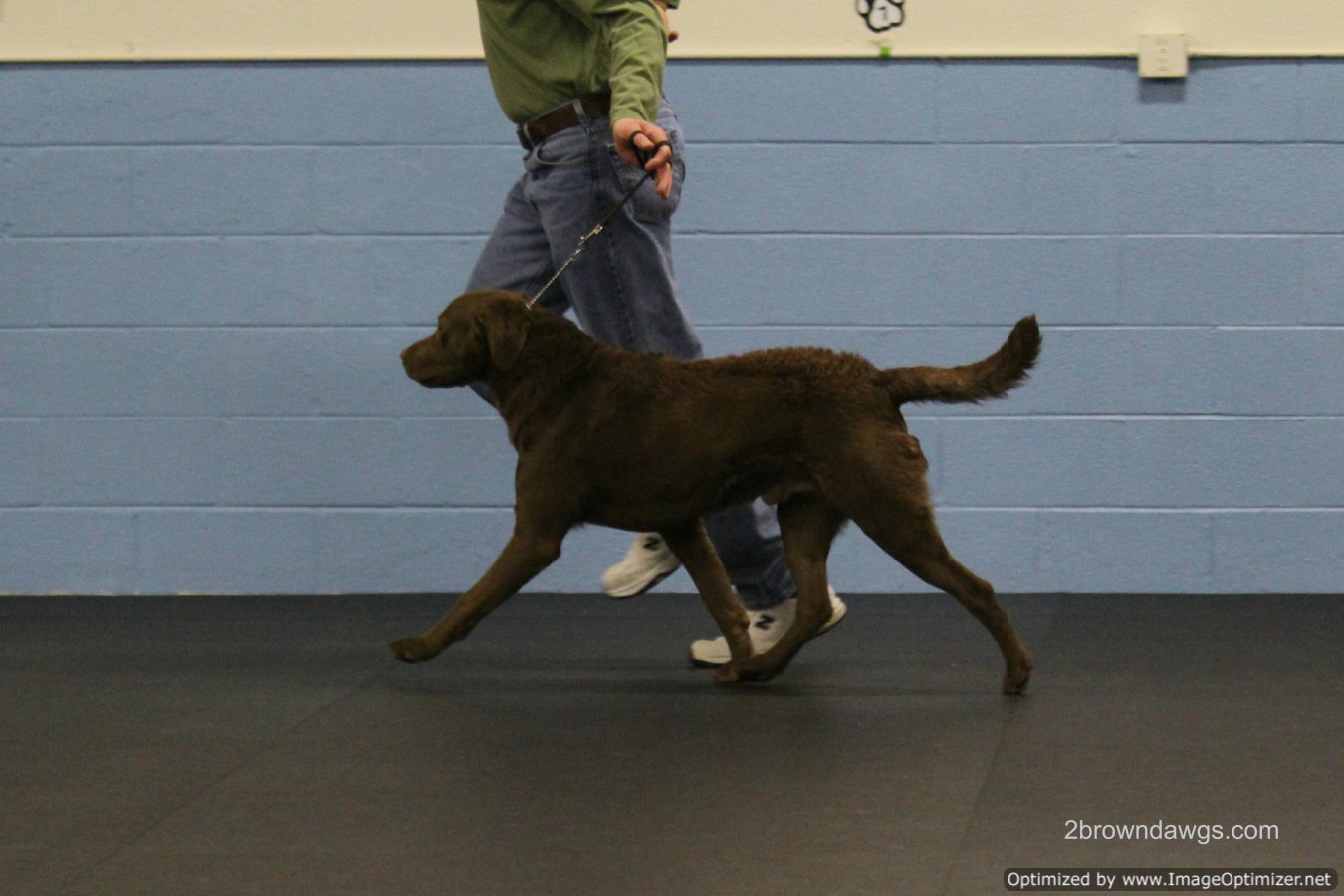 What do you think?
This is the Thursday Bark And Bytes Blog Hop hosted by 2 Brown Dawgs and Heart Like A Dog.
The Barks And Bytes hop is for anything at all and all bloggers are welcome.  You don't have to be a dog blog to join the hop.  Give it a try and join the hop!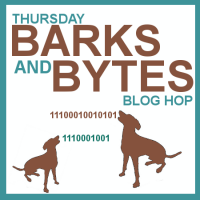 Powered by Linky Tools
Click here to enter your link and view this Linky Tools list…