Thunder's turns eight years old today.  He is officially a senior although most of the time, he doesn't act it.  The above picture was taken last Saturday as he jumped a snow pile to retrieve a bumper.
Eight years can sure fly by.  It seems like just yesterday he came to live with us.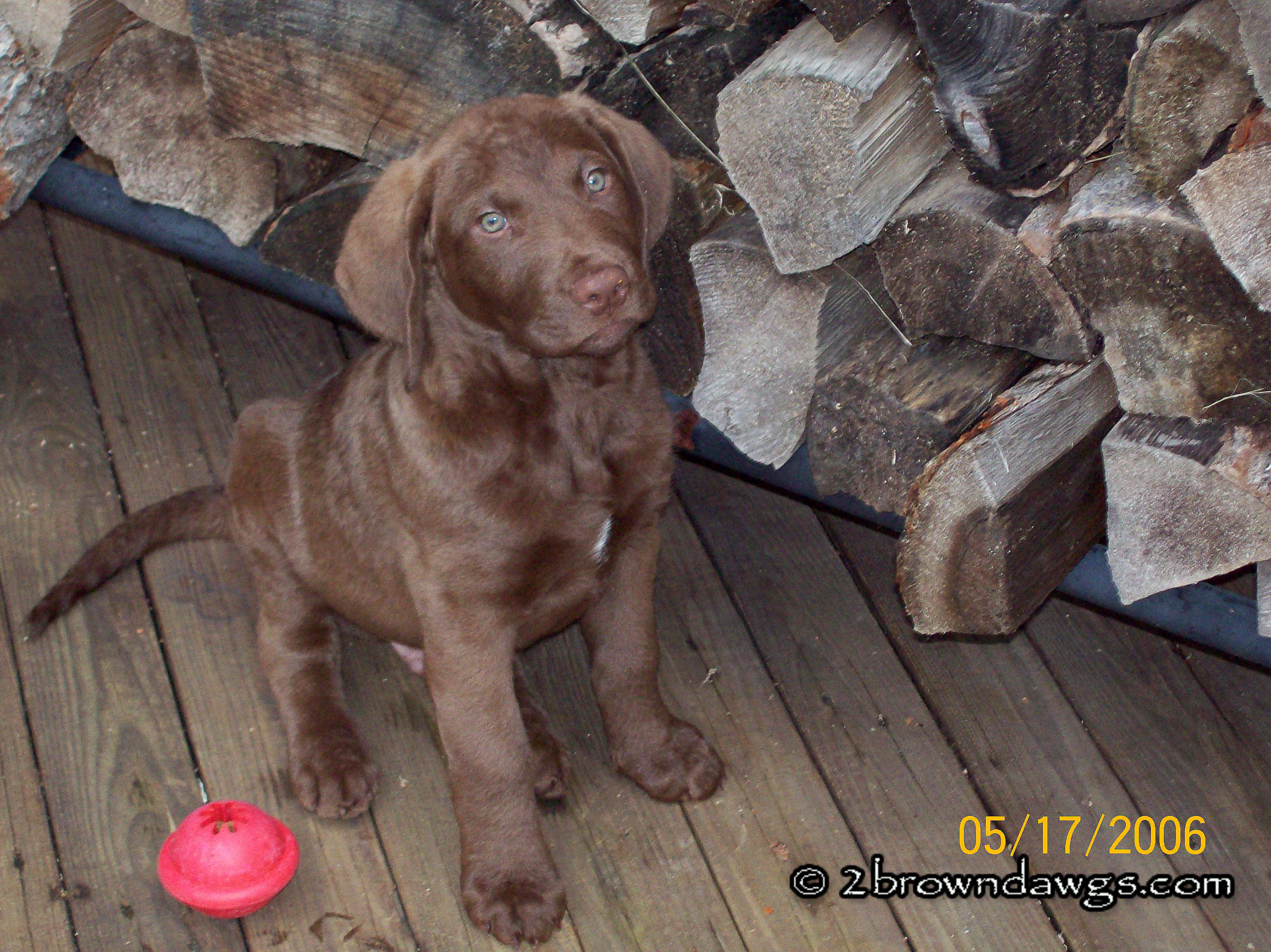 Was he ever this small?
We have had so many firsts with Thunder.
He was our first puppy.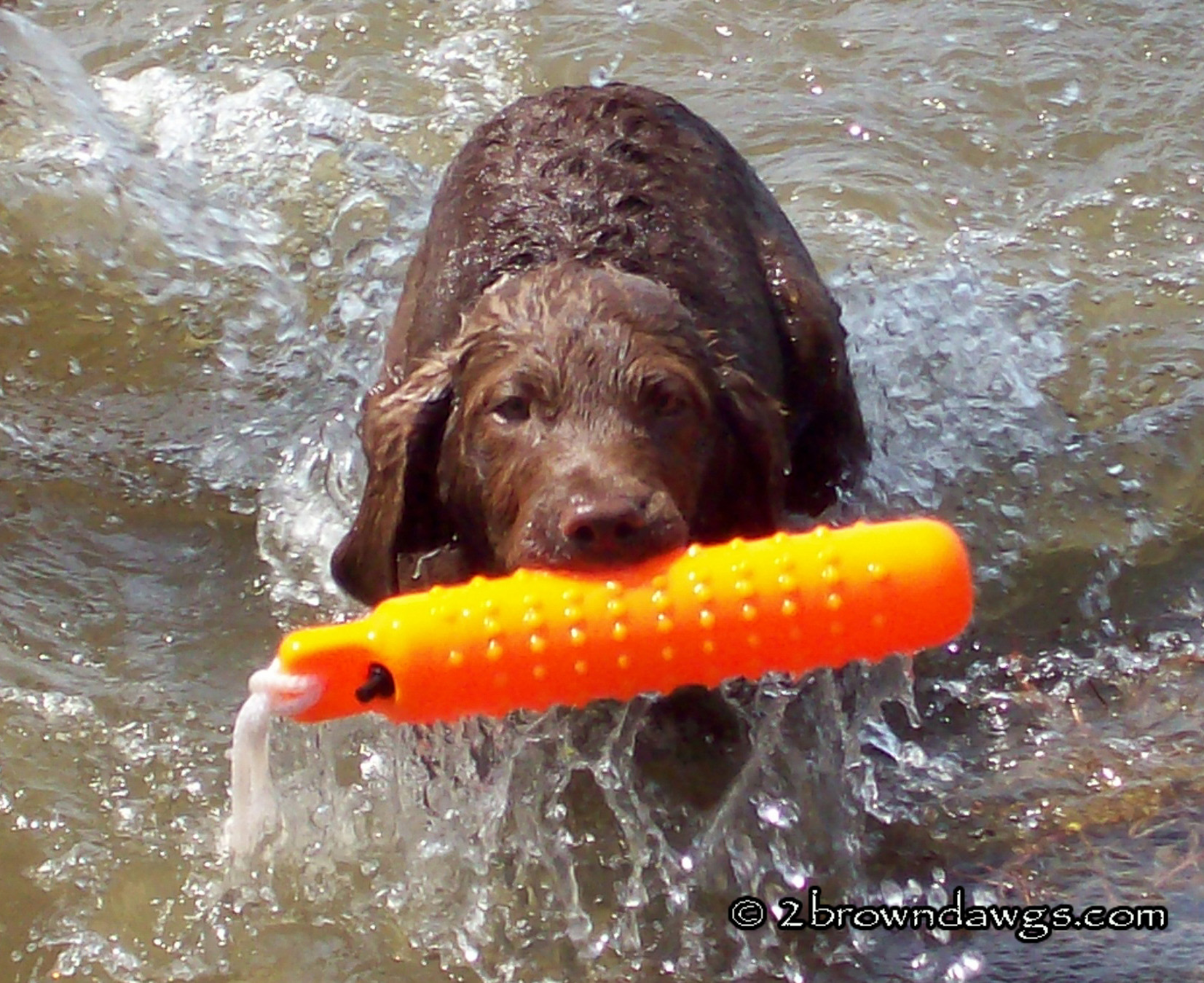 The first dog hubby trained to hunt pheasant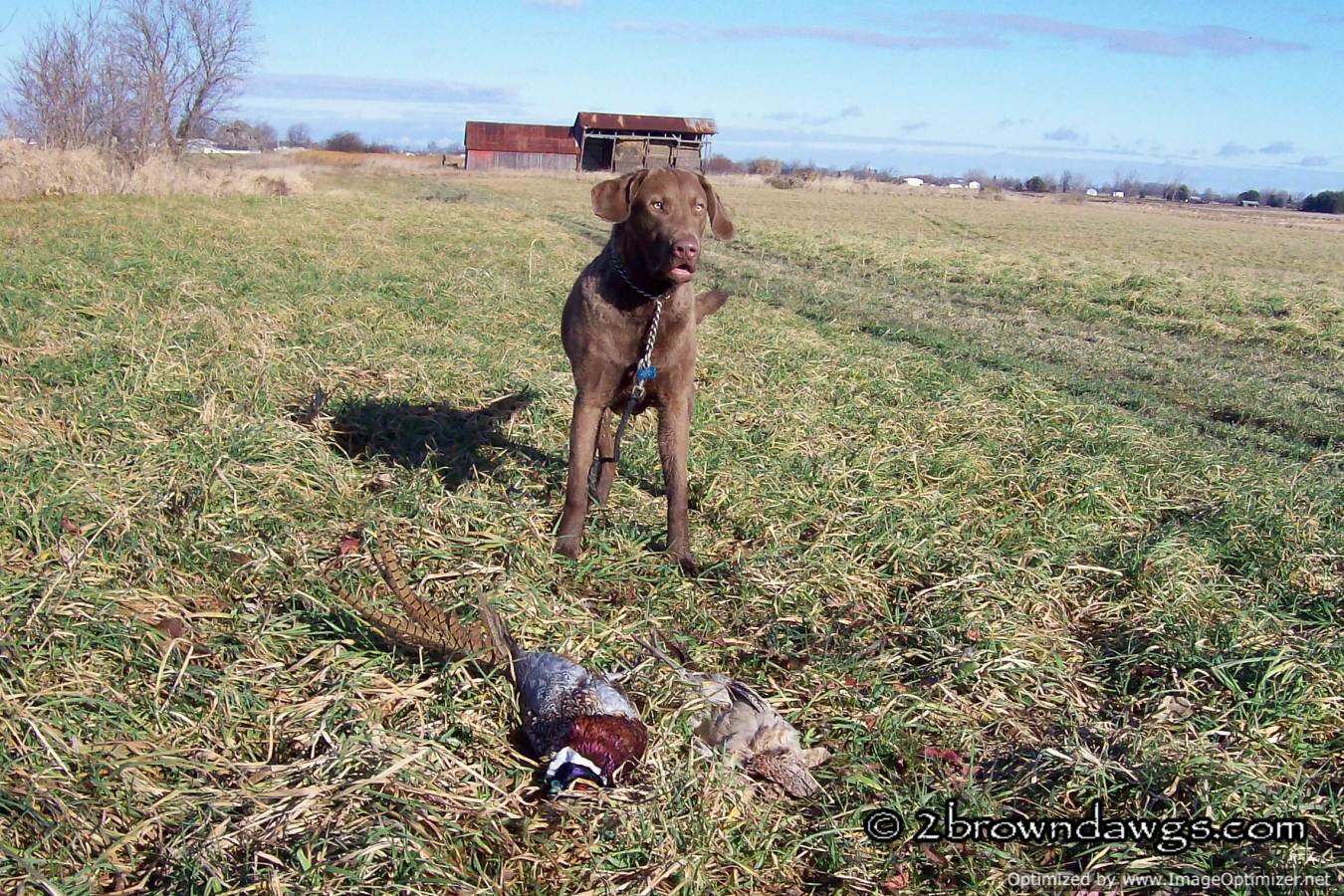 and then ducks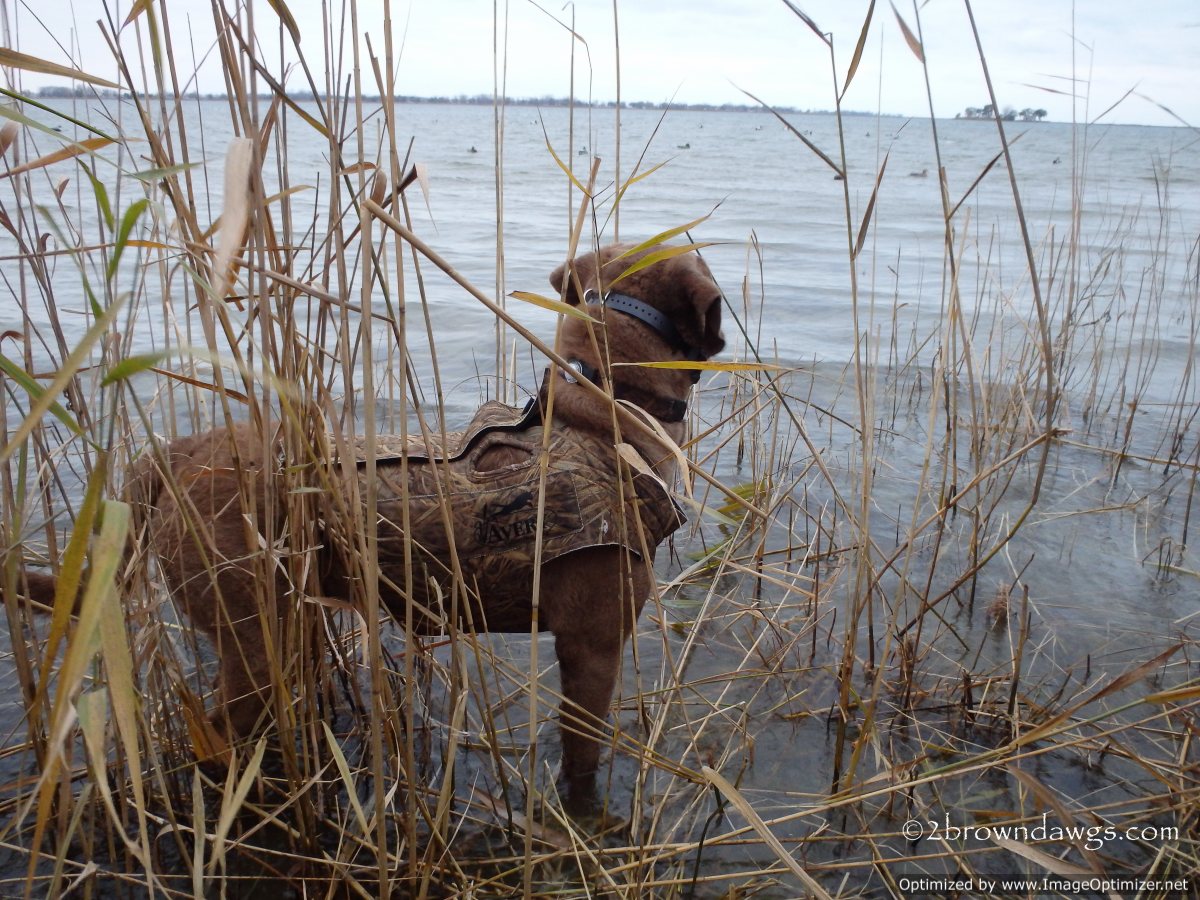 and then grouse.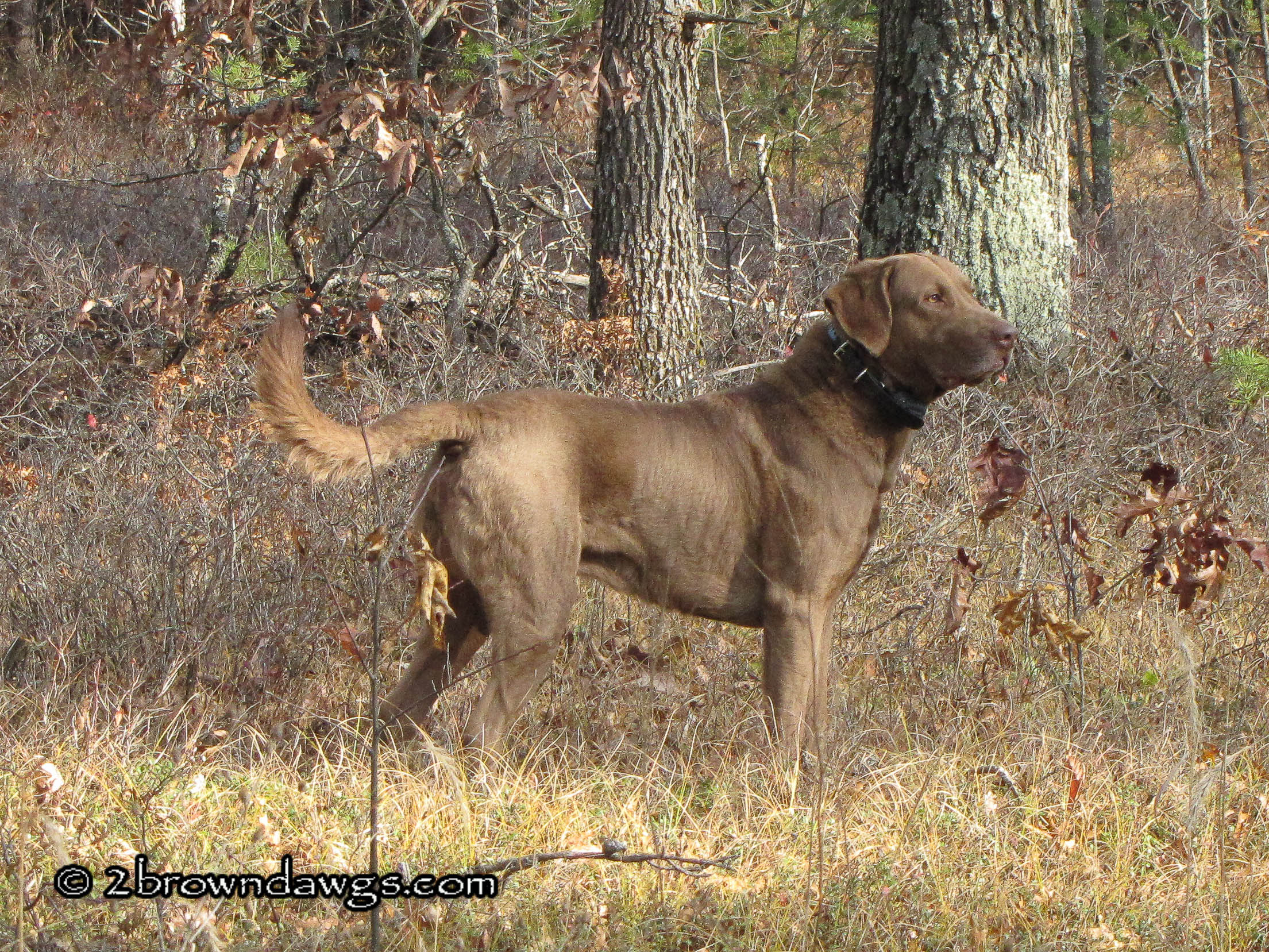 Thunder was the first dog hubby entered and showed in a dog show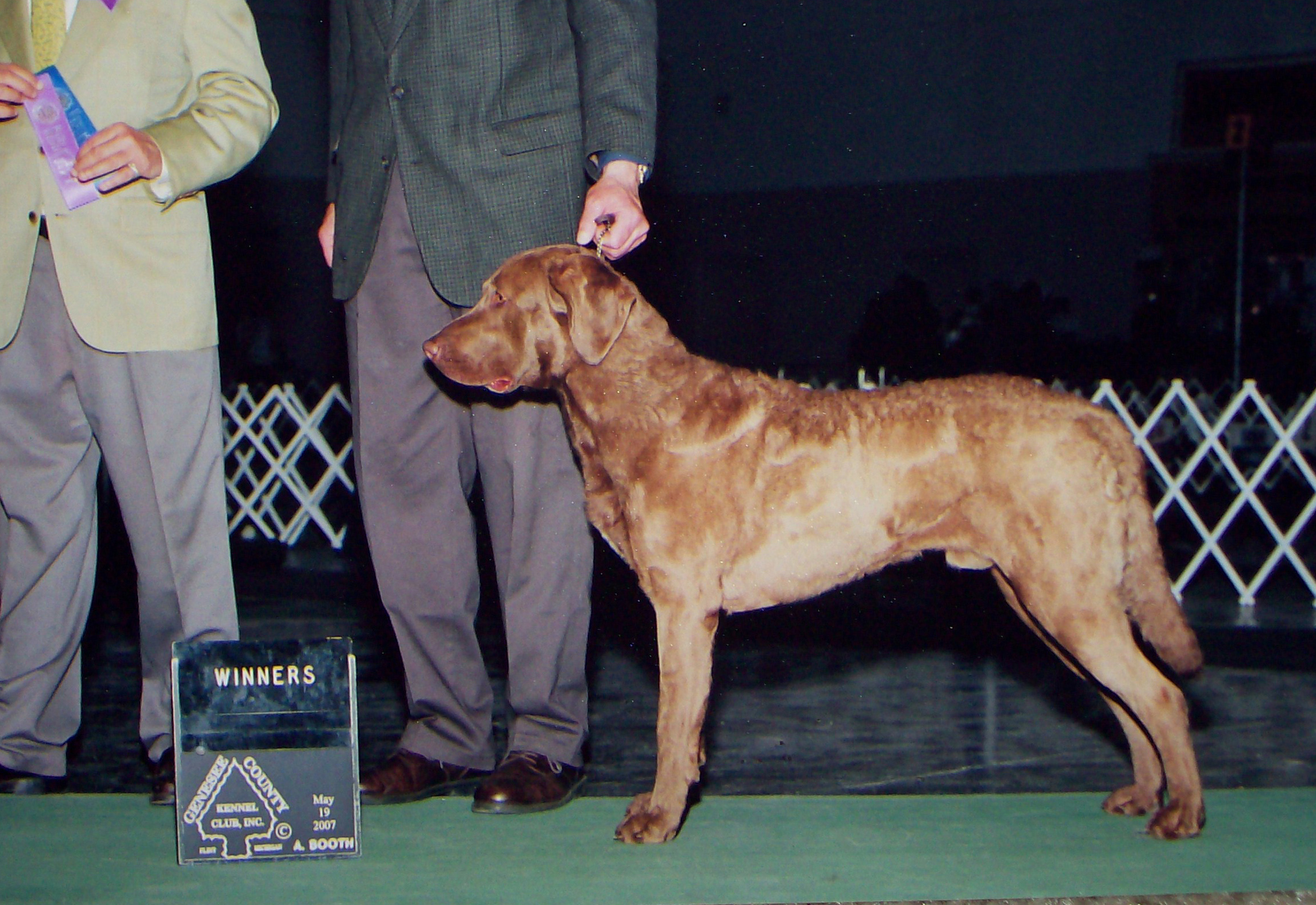 and handled to a Championship.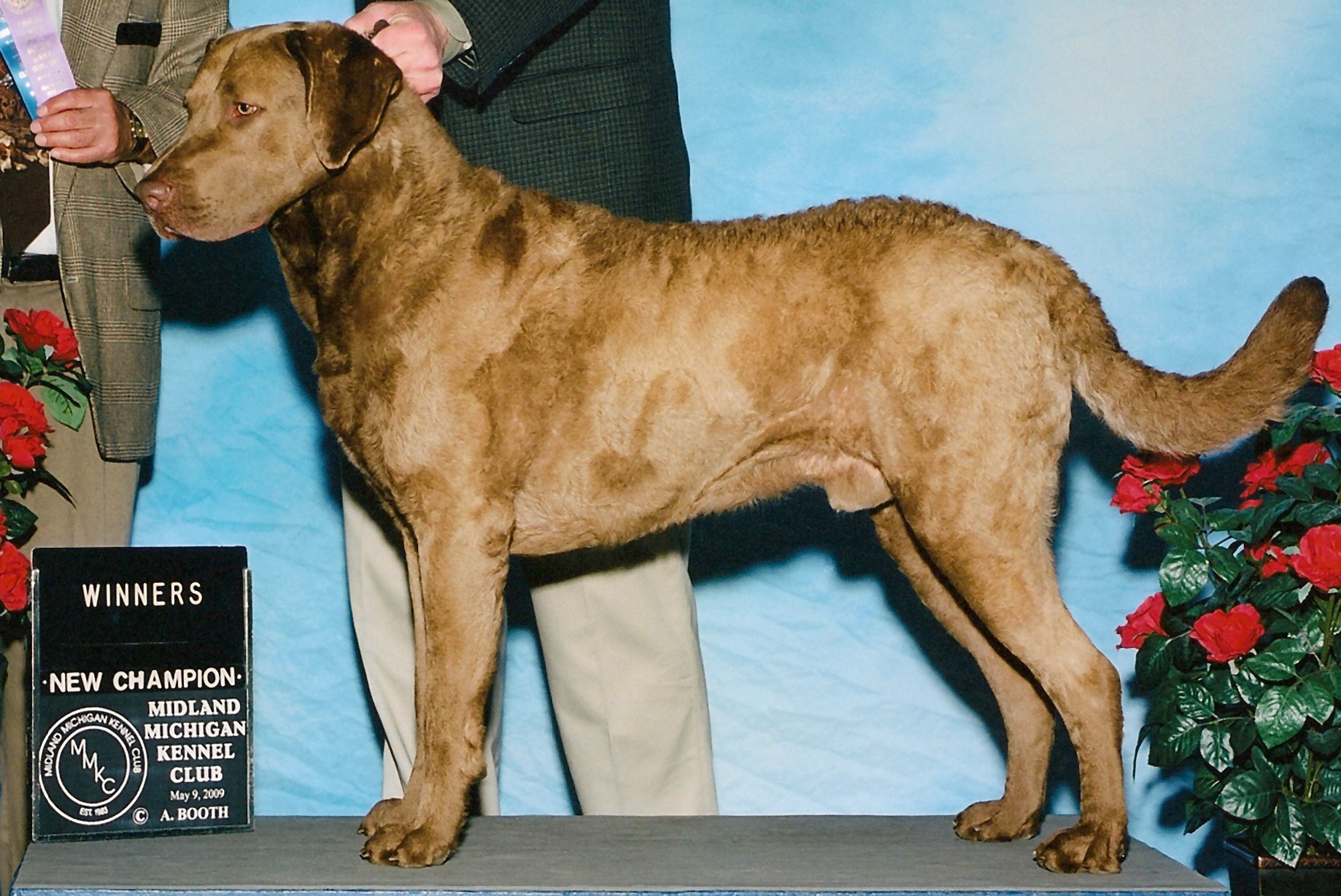 He was the first dog we trained to run hunt tests.
Thunder earned his Junior Hunter title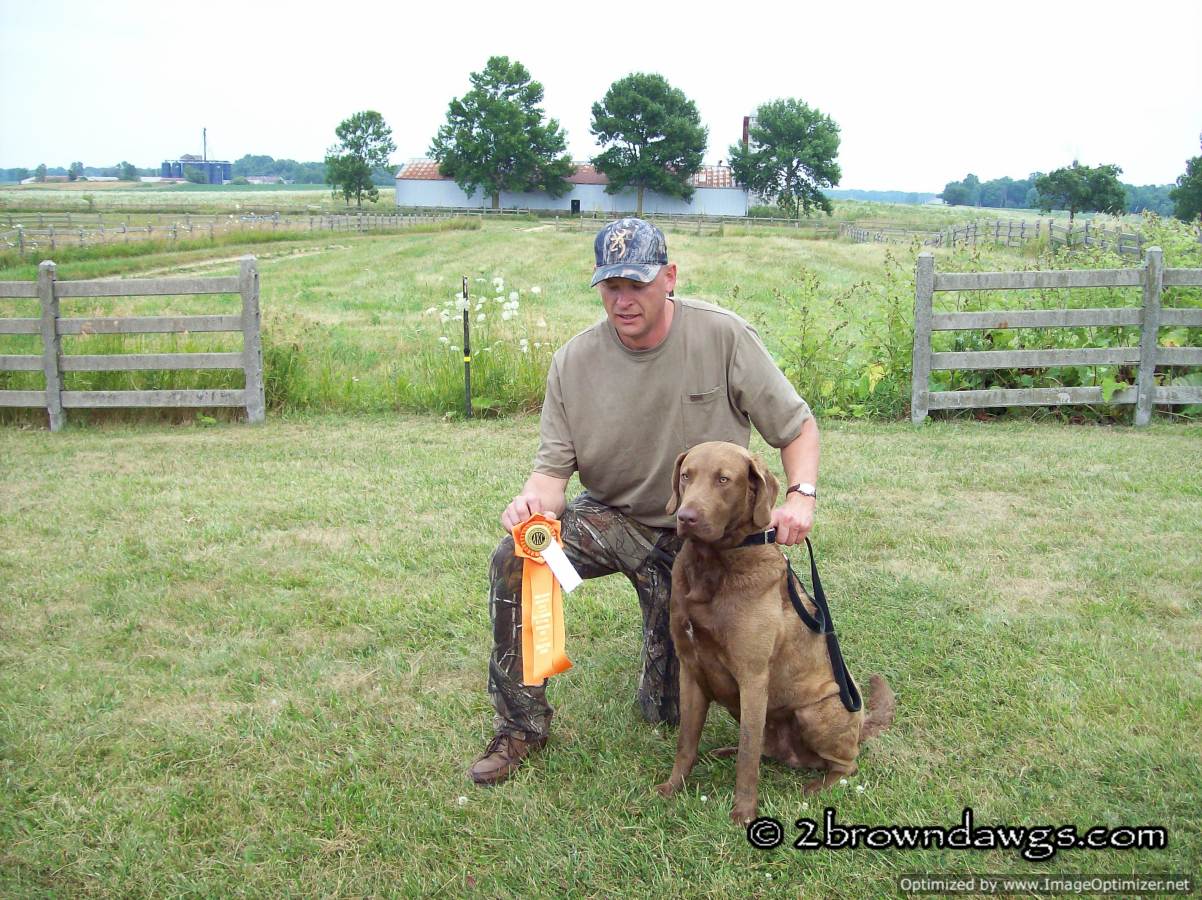 and then we took a long break from hunt test training.  In late 2010 we got back to it and in 2011, Thunder earned his AKC Senior Hunter title (passing 4 of 5) and his HRC Seasoned Hunter title (passing 3 of 4).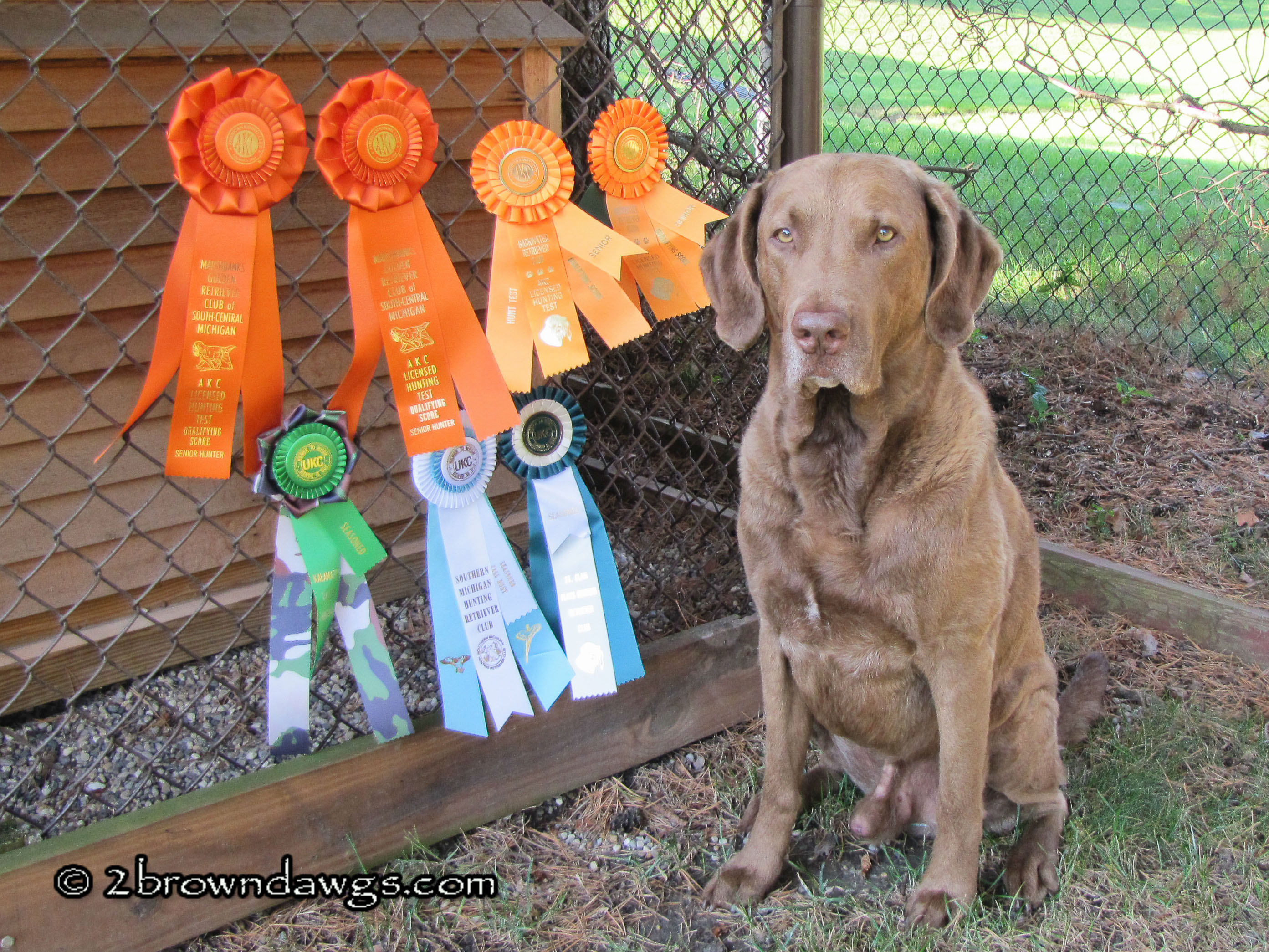 He also earned his Working Dog Qualified Certificate from the American Chesapeake Club.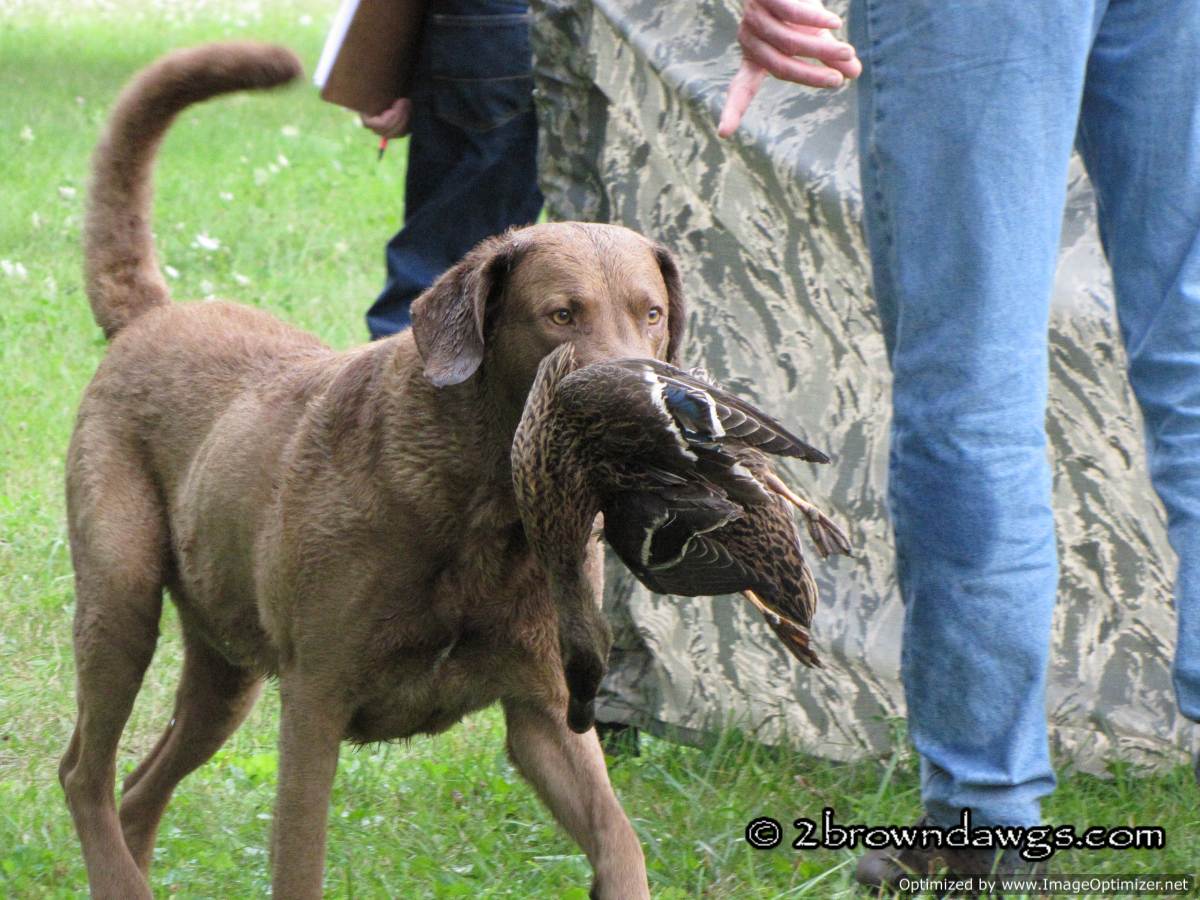 We were total novices to training dogs to run hunt tests.  We trained mostly after work and in local parks so a lot of what Thunder accomplished was because of his ability rather than our training.
He is an AKC Canine Good Citizen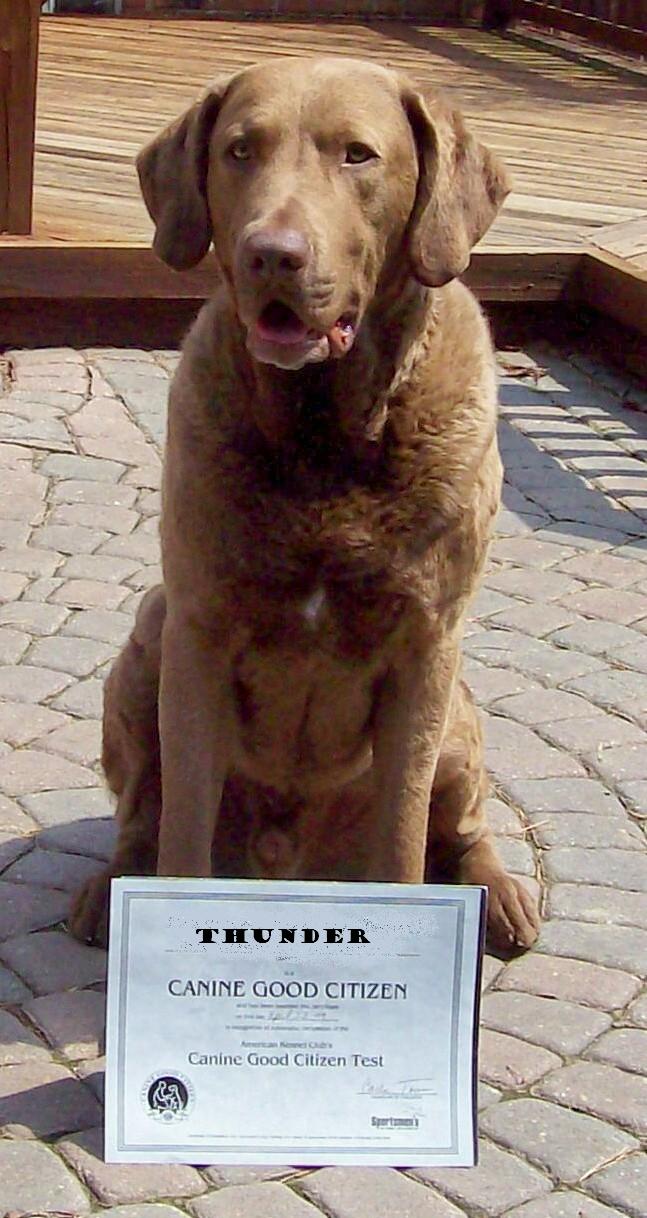 and sired two litters of his own.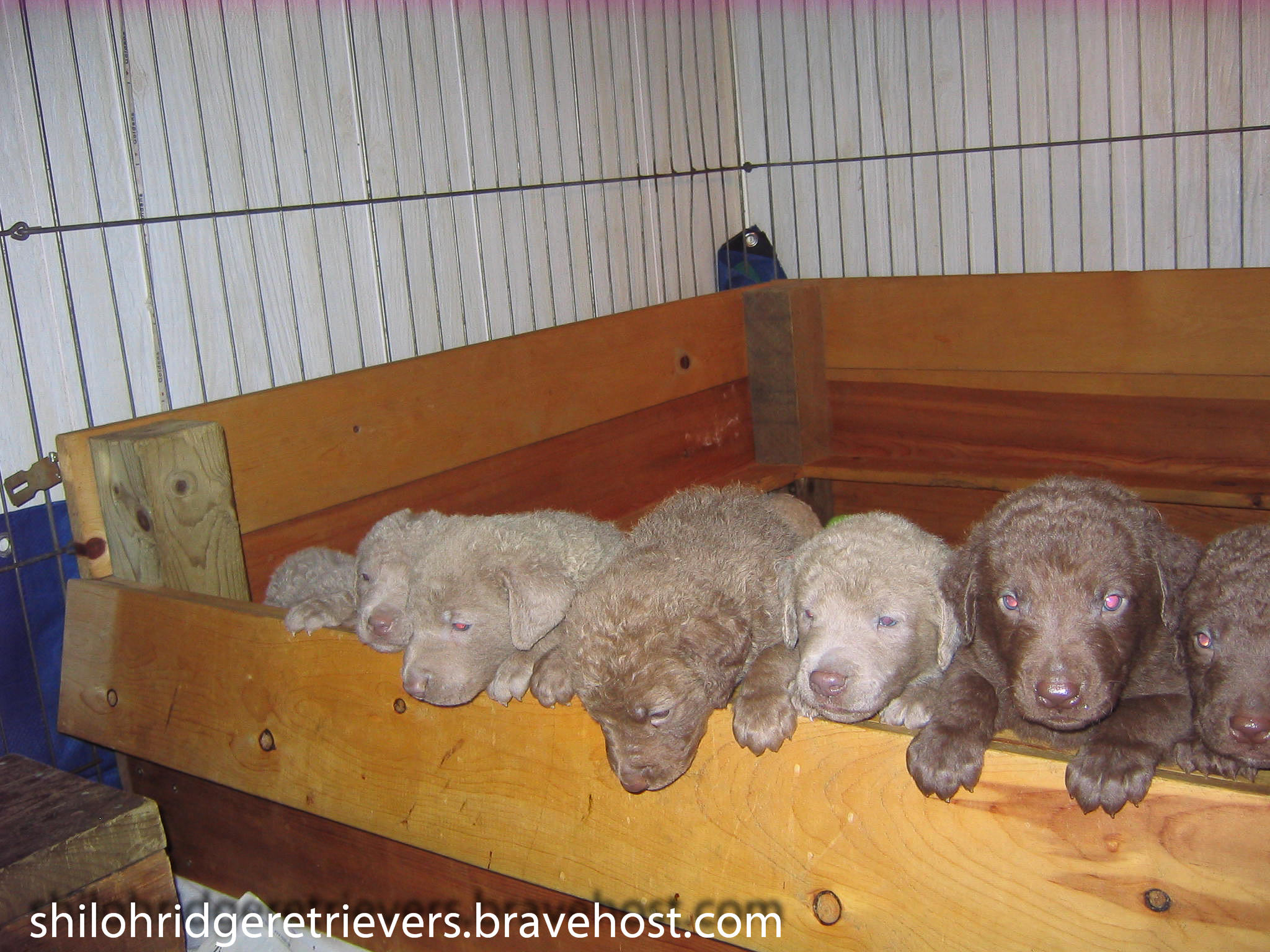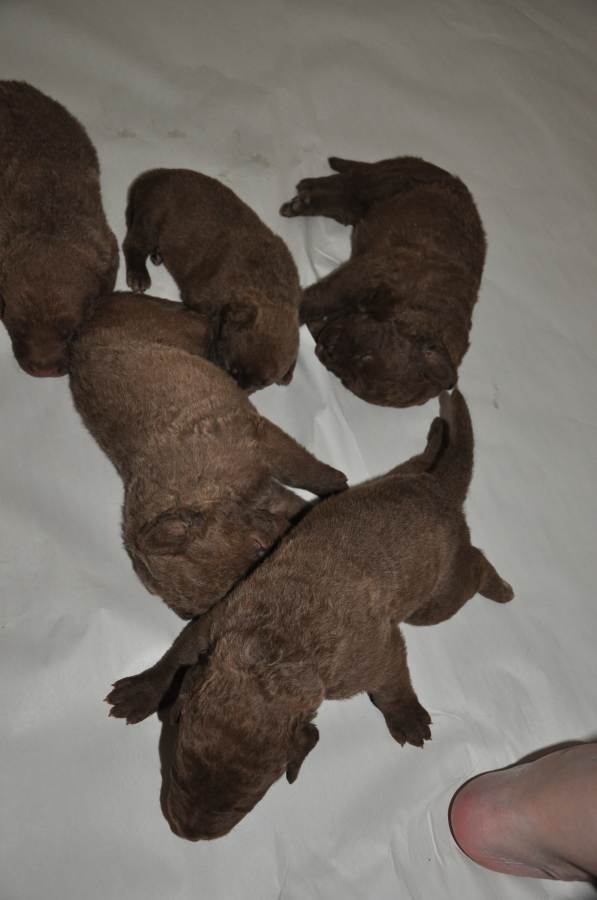 We have traveled to hunt tests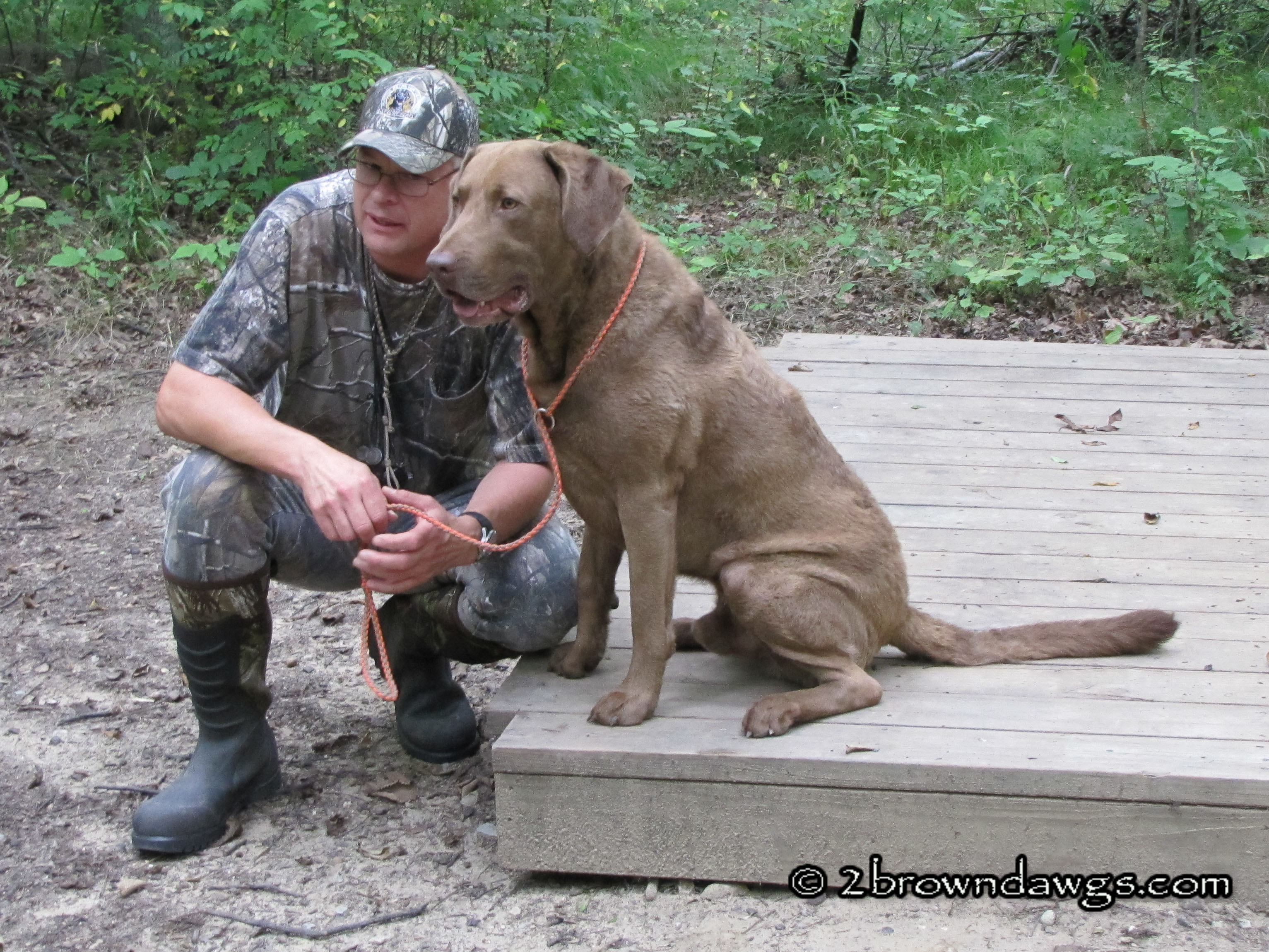 and the Nationals.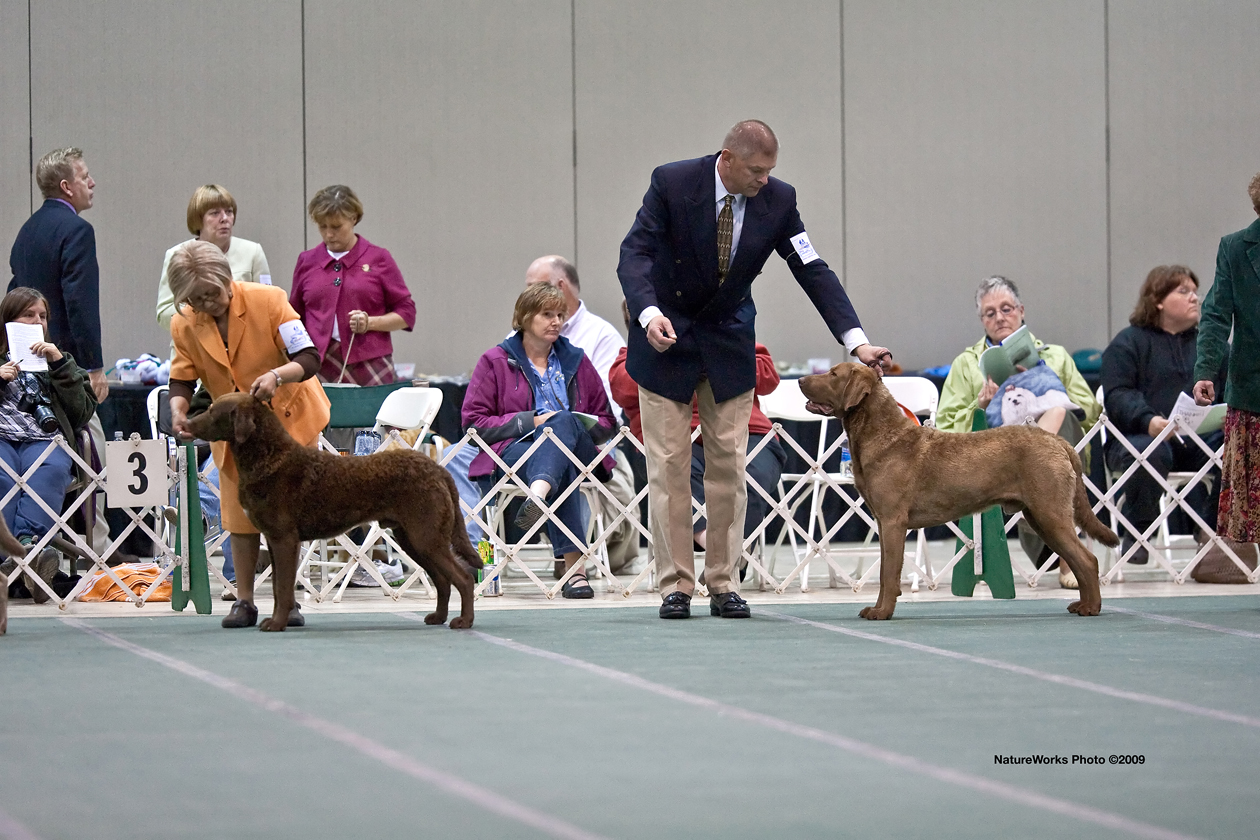 He runs hard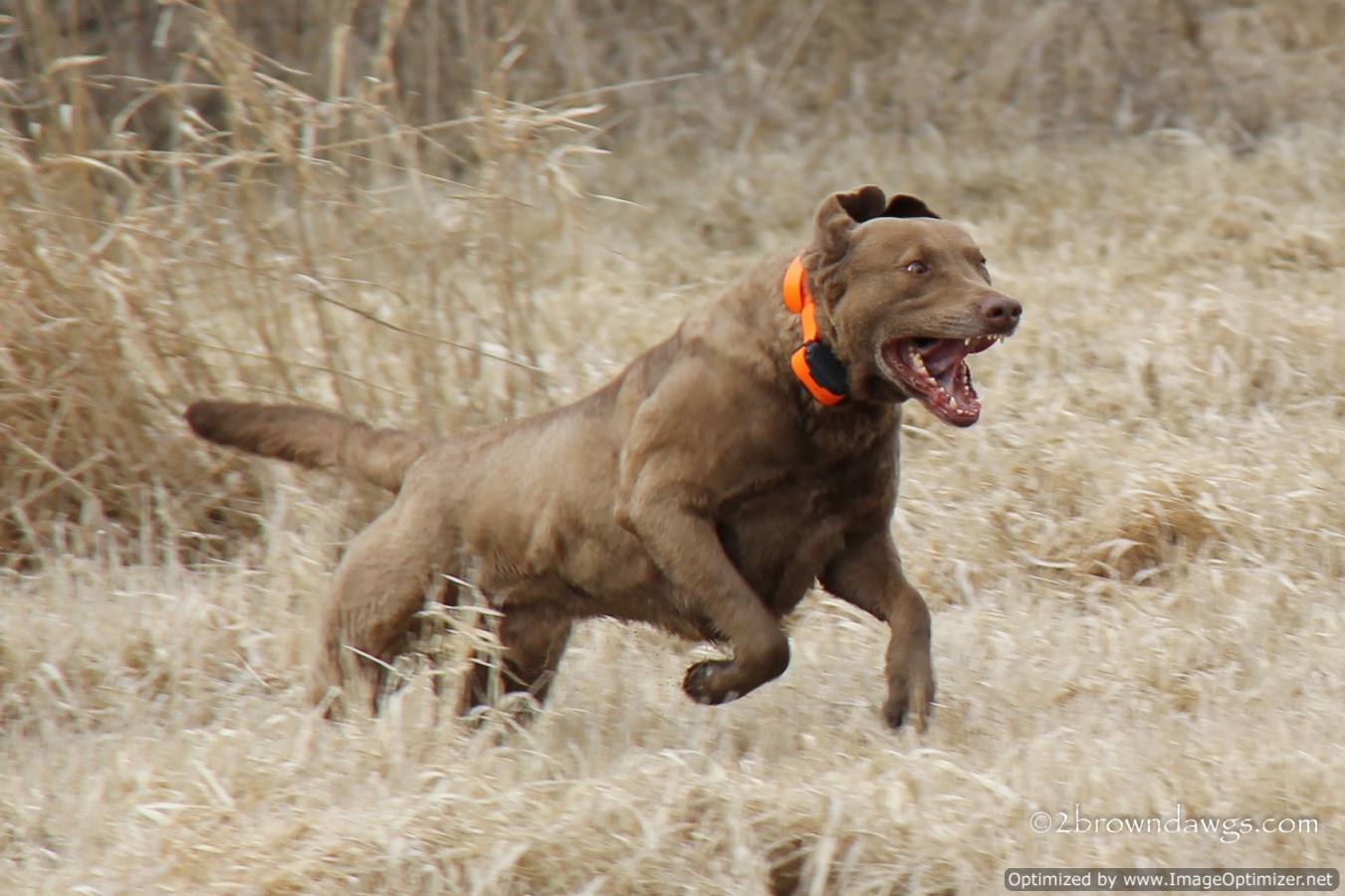 and makes a big splash.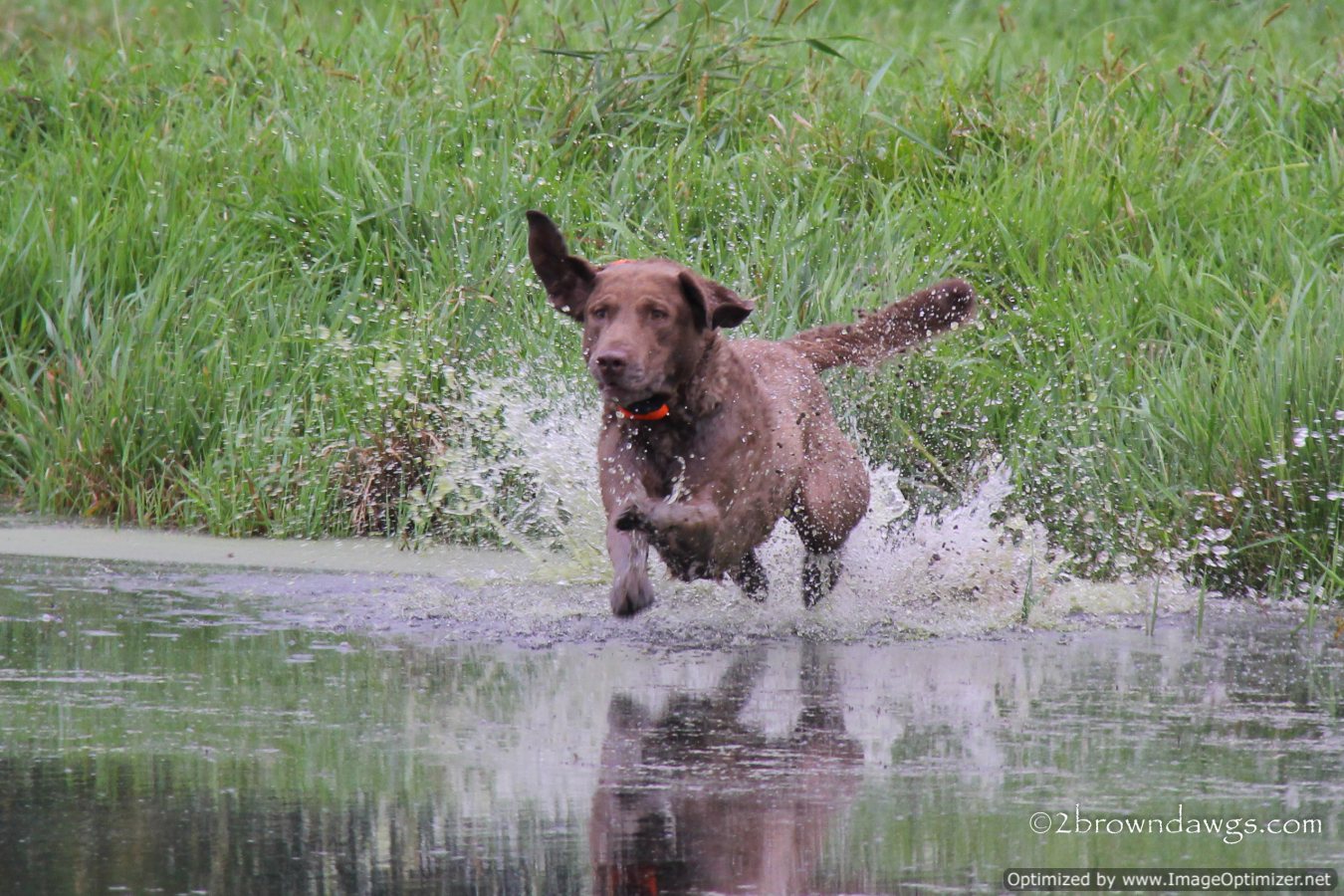 But most of all, Thunder has been hubby's best duck hunting buddy.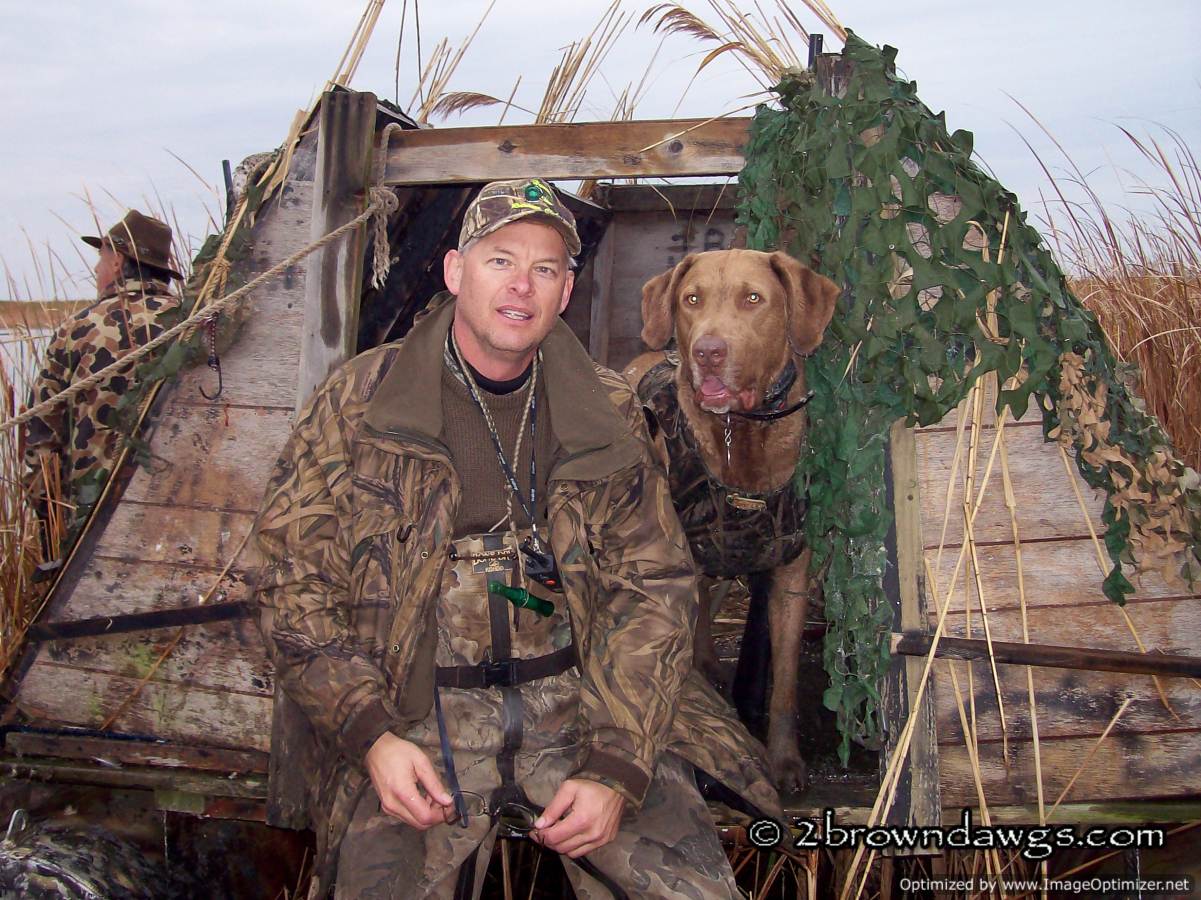 Happy 8th Birthday Big Boy!
I have a little party planned for him so come back next week for pictures.
Have a nice weekend!