I mentioned in yesterday's post that Freighter ran the first set-up at Saturday's training different from the way Storm ran it.  Freighter is not as advanced in his training so he is not quite ready for the more complex set-ups.
This was the set-up: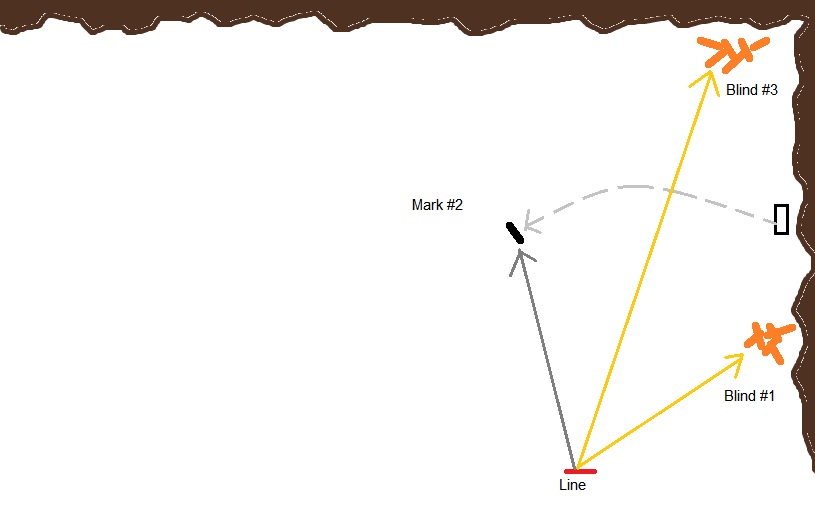 Freighter ran Blind #1, then he watched and ran Mark #2, then he ran Blind #3.  For comparison, Storm watched Mark #2 fall, but she was not sent to retrieve it right away.  First she ran Blind #1, then retrieved Mark #2, then she ran Blind #3.  A subtle but important variation.
Blind #1 became no more than a shorter cold blind for Freighter, Mark #2 was just a mark out in the field.  True you had the pull of Blind #1 off the right, but our dogs would much rather fetch a mark than a blind so that was no issue.  The difficulty of this set-up for Freighter was Blind #3.  Freighter had to get past the bumpers out in the field for Blind #1 and the spot where he picked up Mark #2 in order to get to Blind #3.
He also had to contend with these distractions: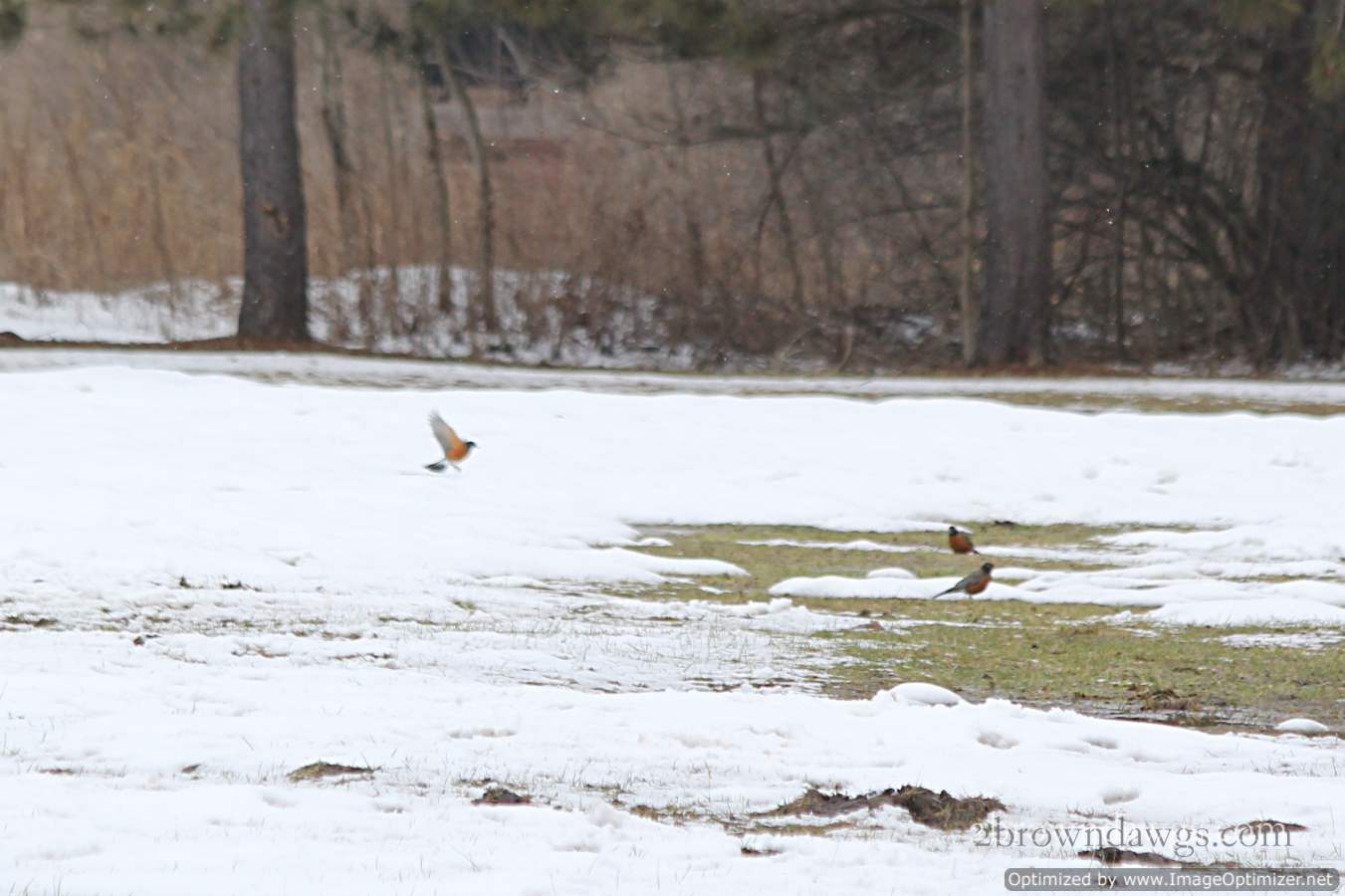 Those darn Robins spent most of the day in the field and of course Freighter wanted to investigate.  But for the most part he did well on this set-up.  He needed casts to the shorter blind, but he took them which was good.  He hunted the mark.  I think because the smells of the birds were a bit more exciting than the smell of the bumper, but in the end he got it.  He did fairly well with the long blind (Blind #3).  He definitely needs work at long blinds, and hopefully we will be able to get out to do some of those.  (But can you believe we are getting MORE snow today?)
Some pictures of Freighter's work: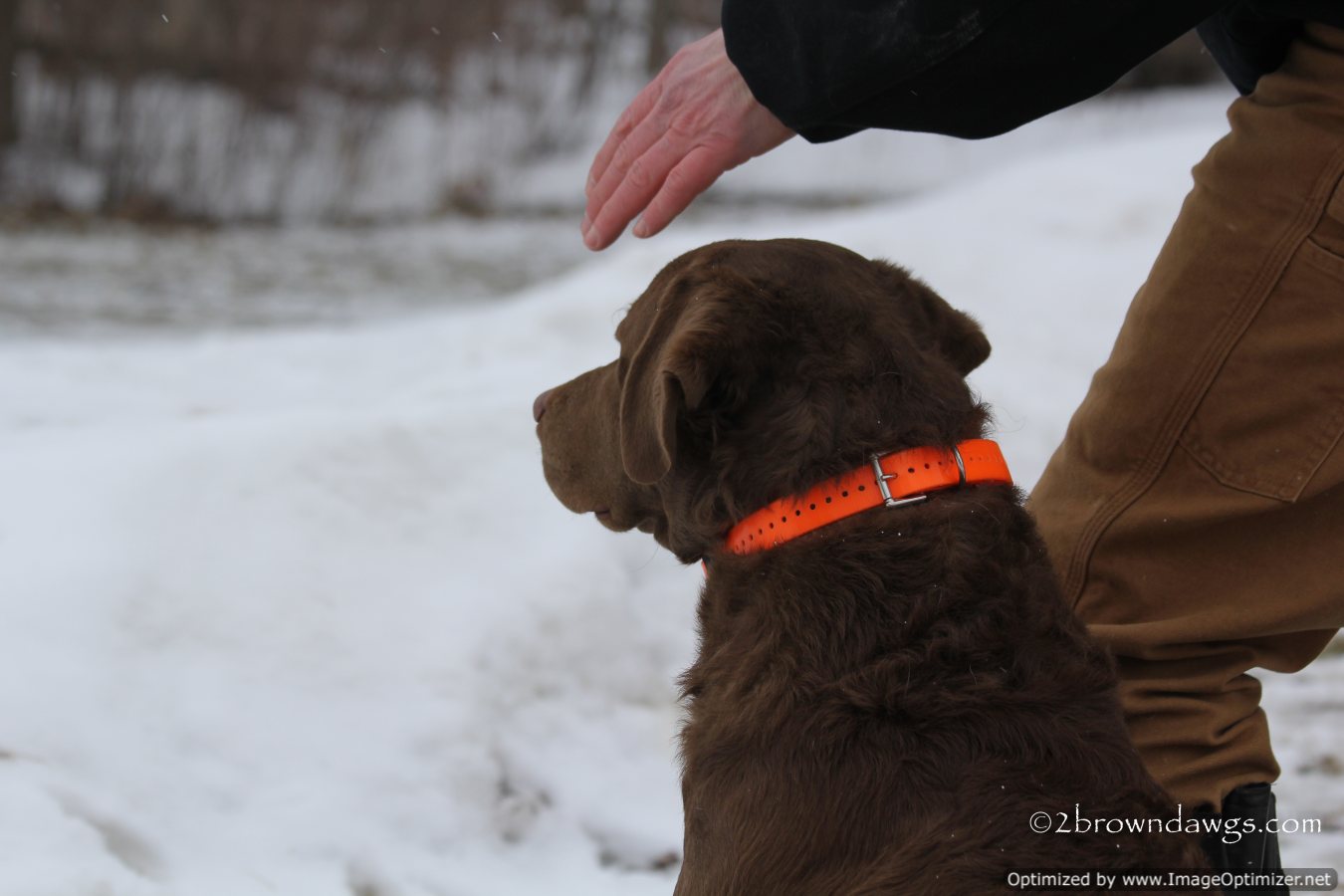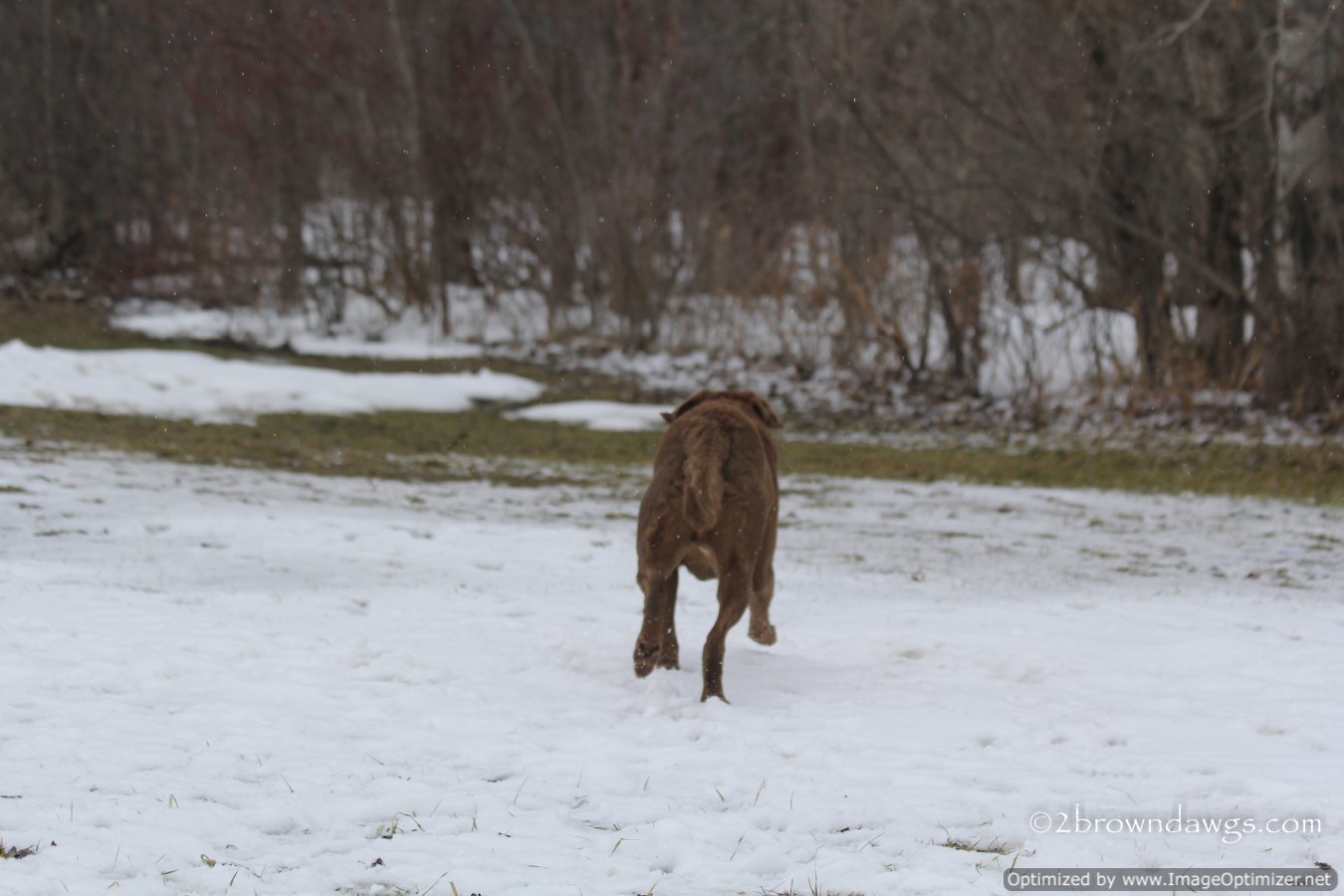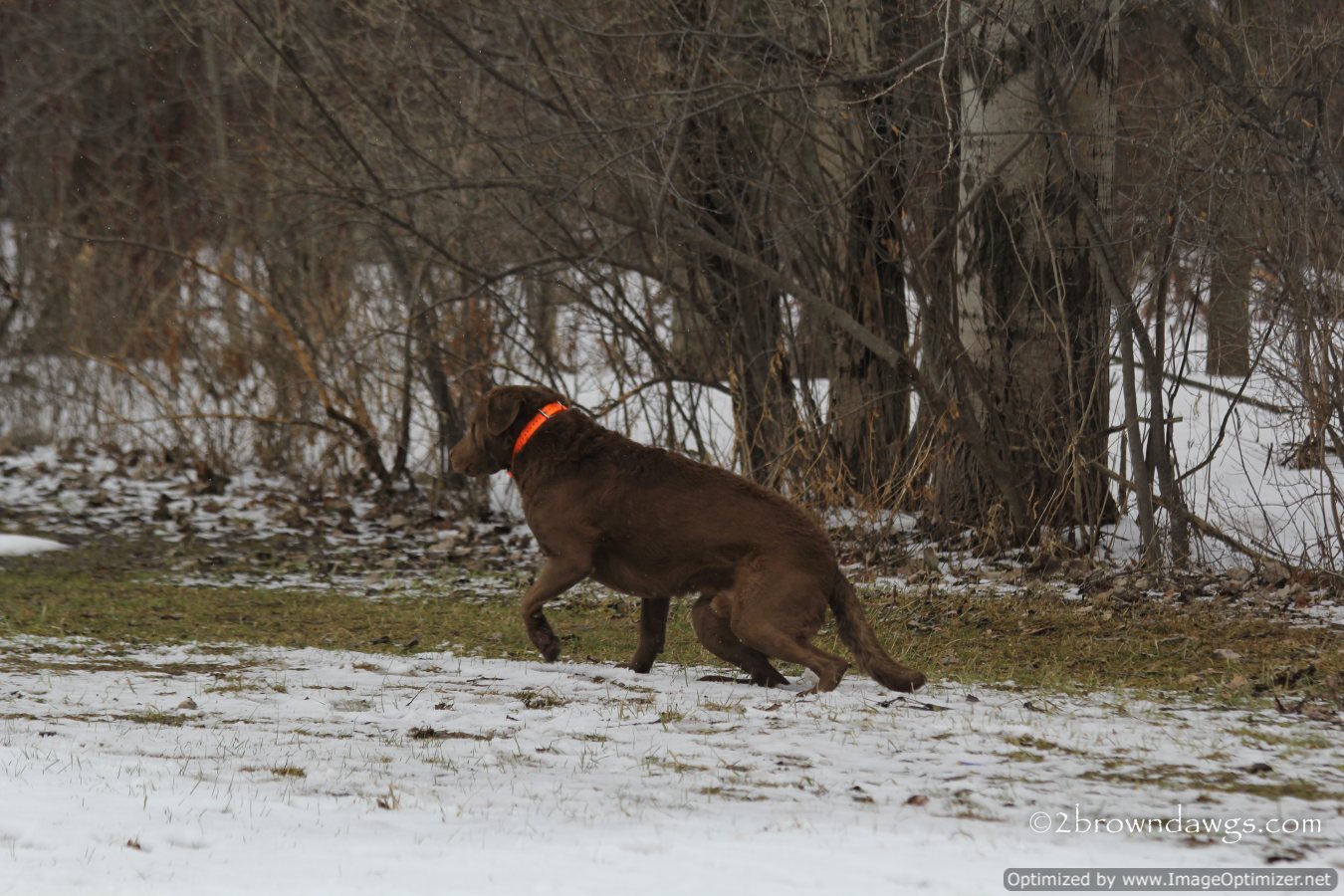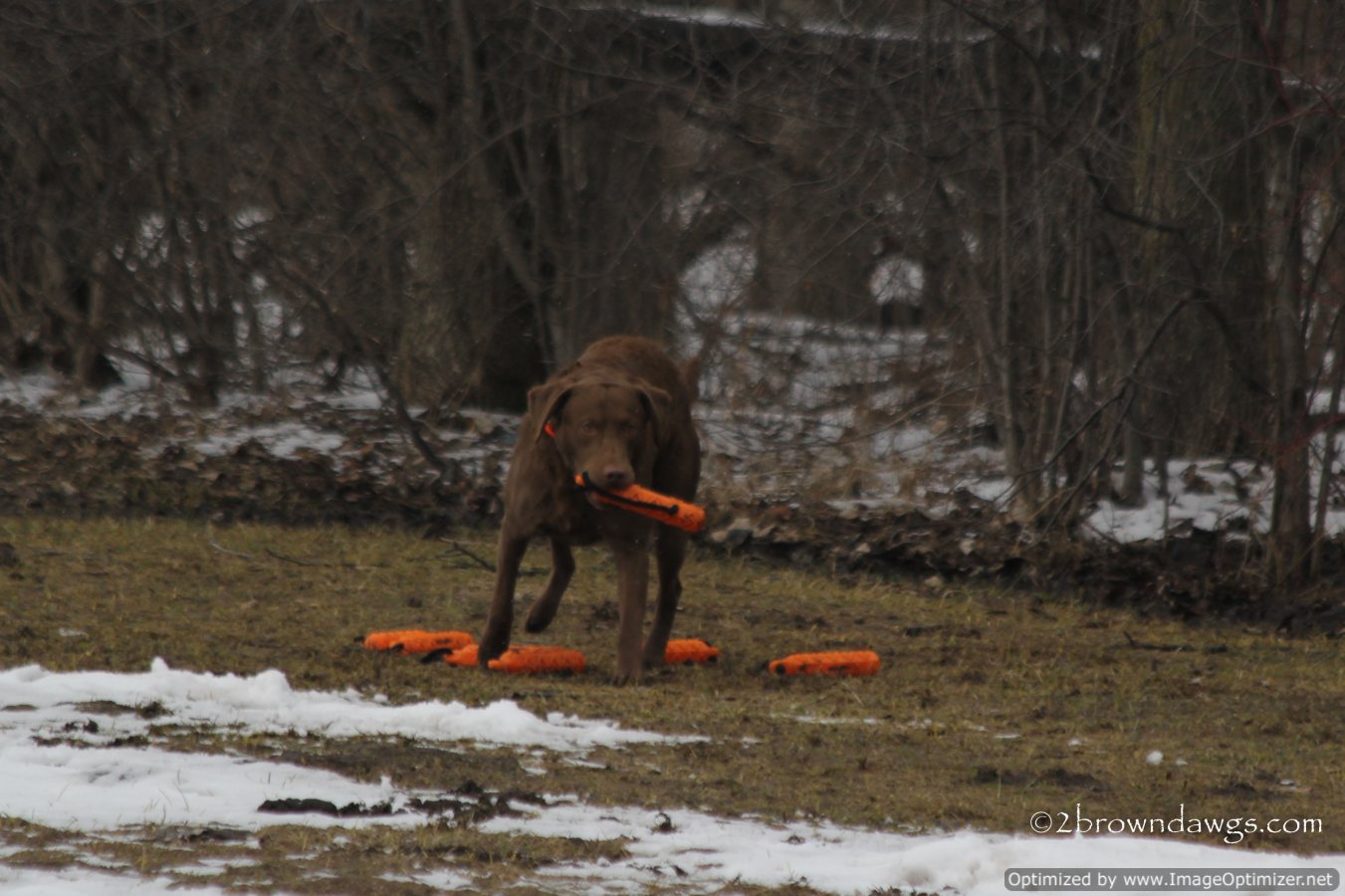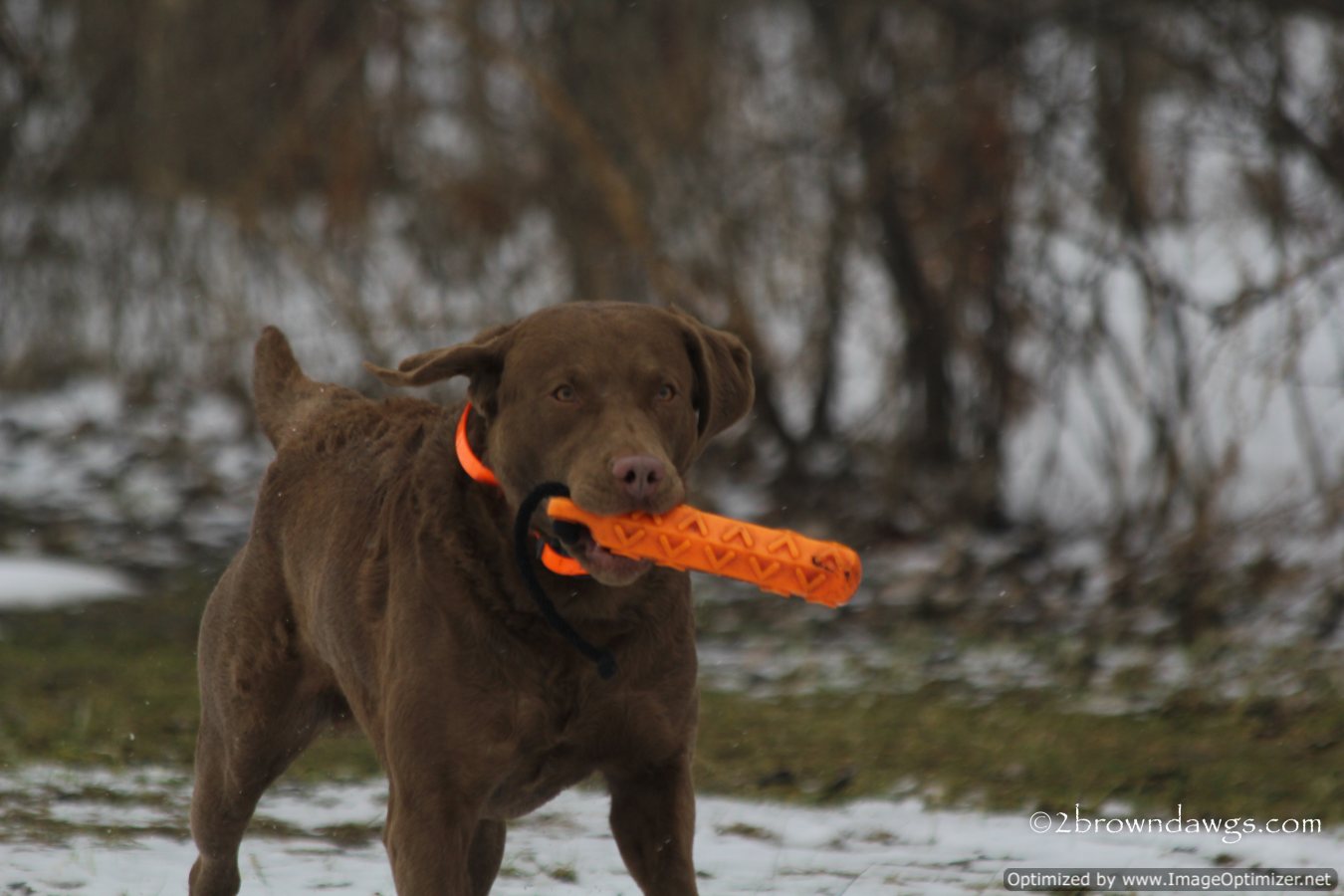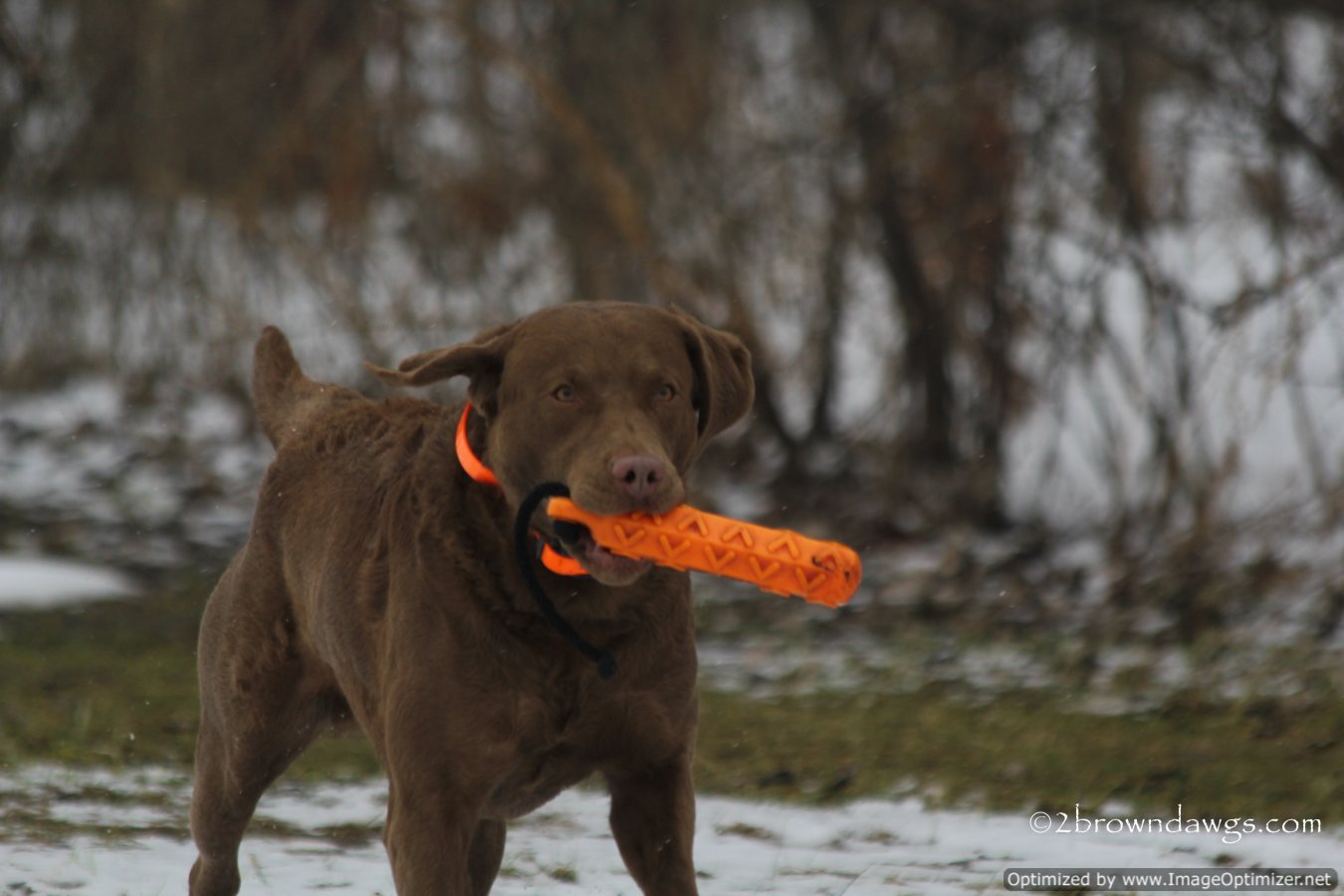 Next up the mark (Mark #2).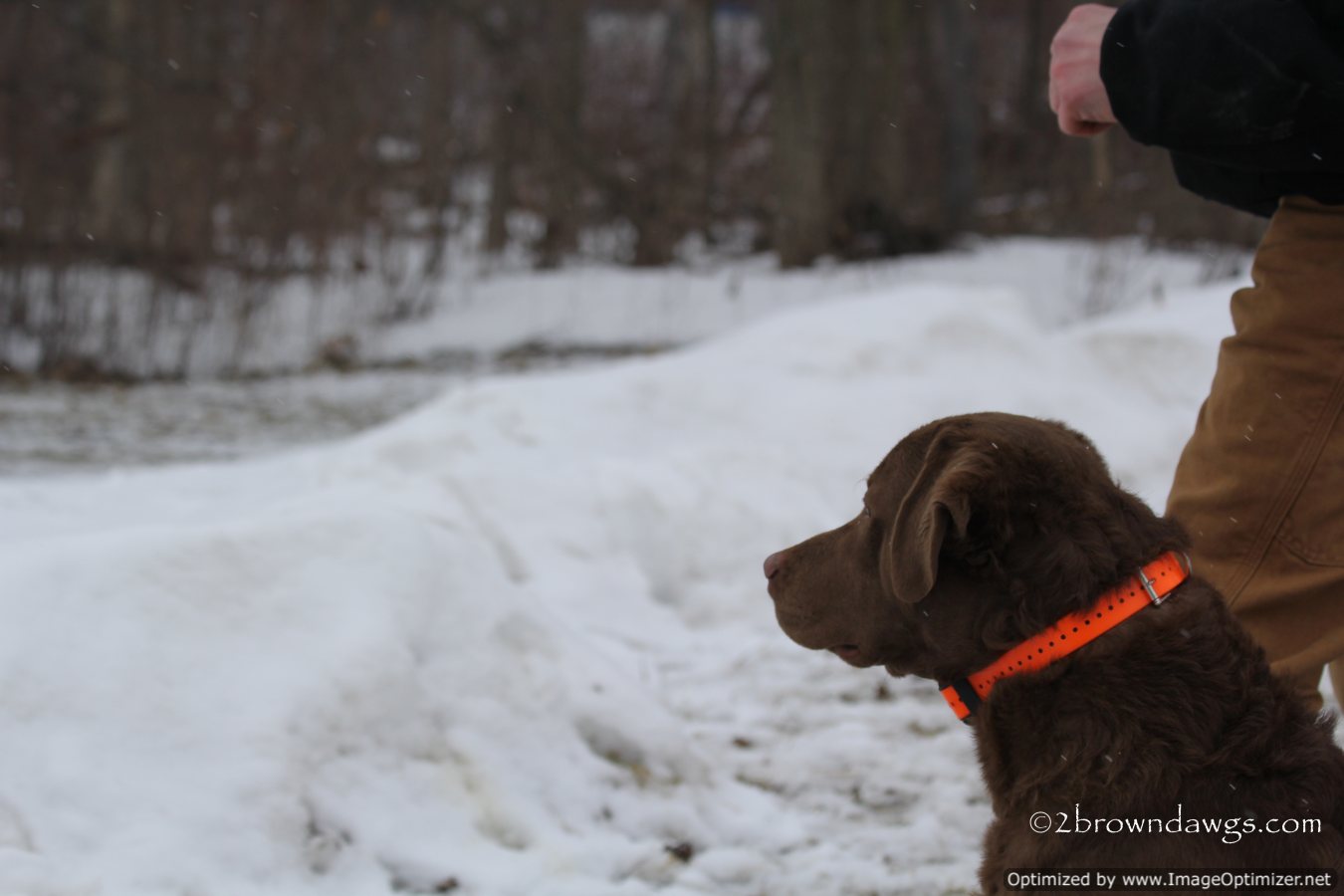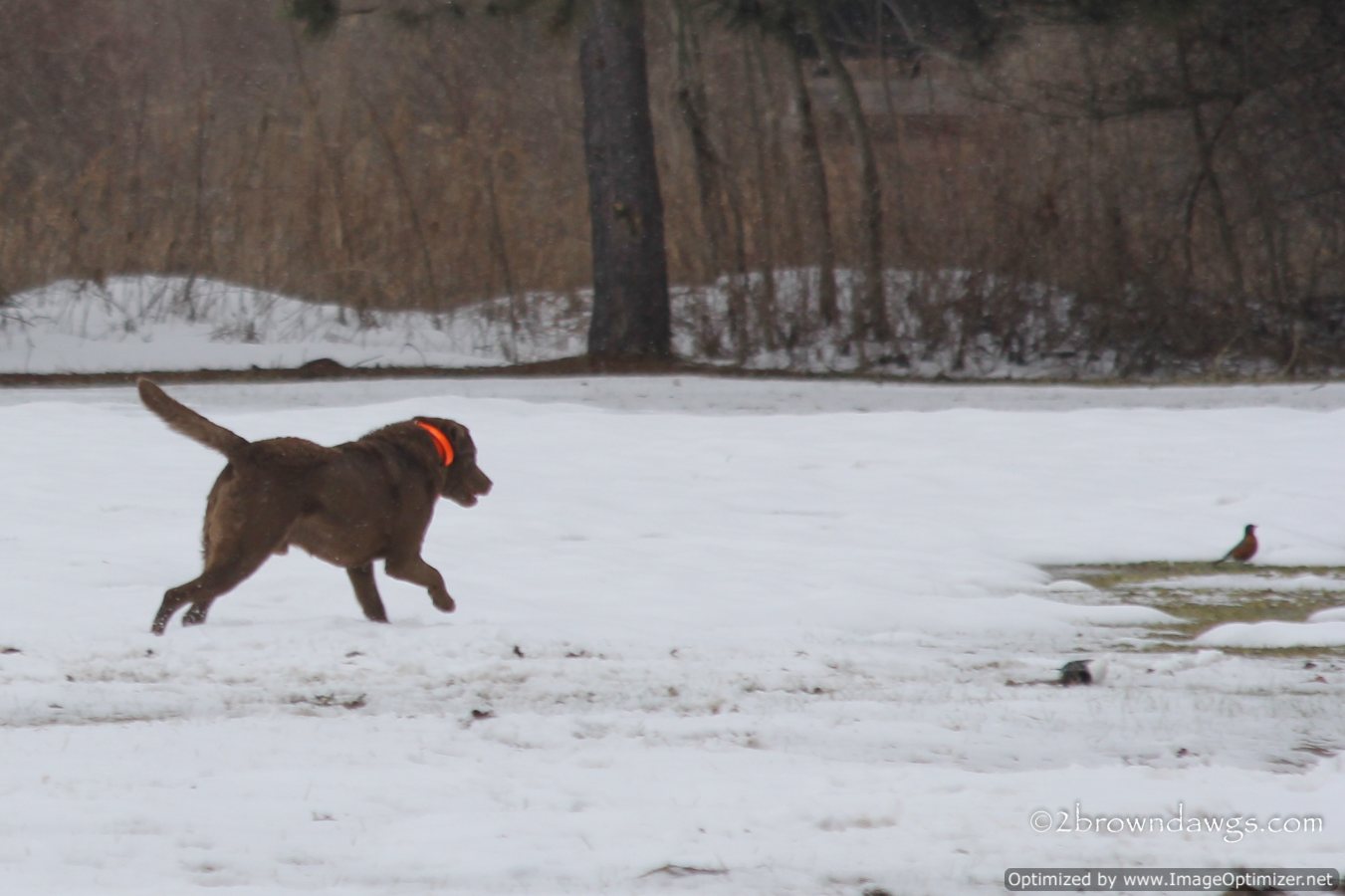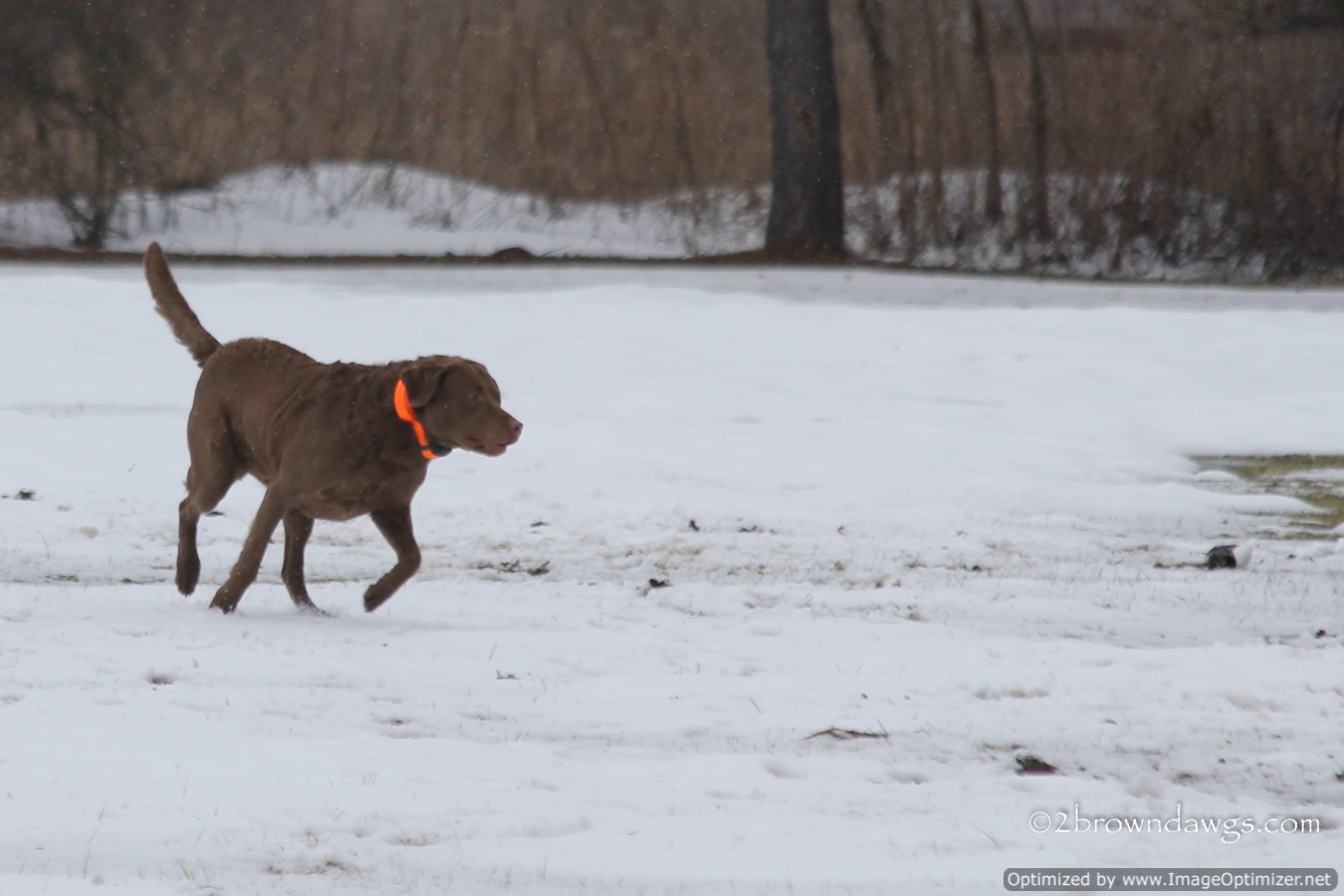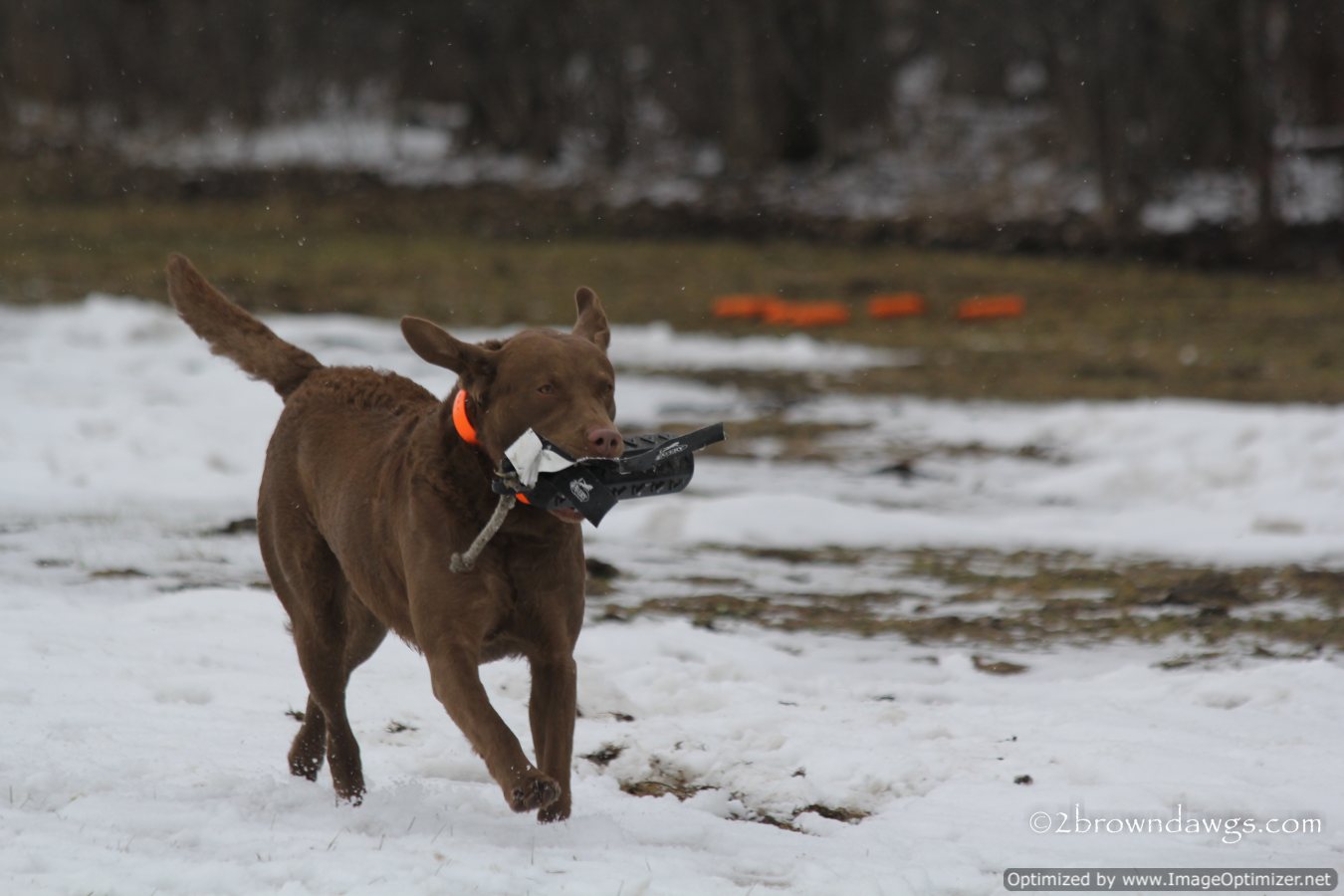 The last thing he had to do was Blind #3 which was at the far right corner of the field.  He had to run past Blind #1 and Mark #2 which added difficulty to this blind.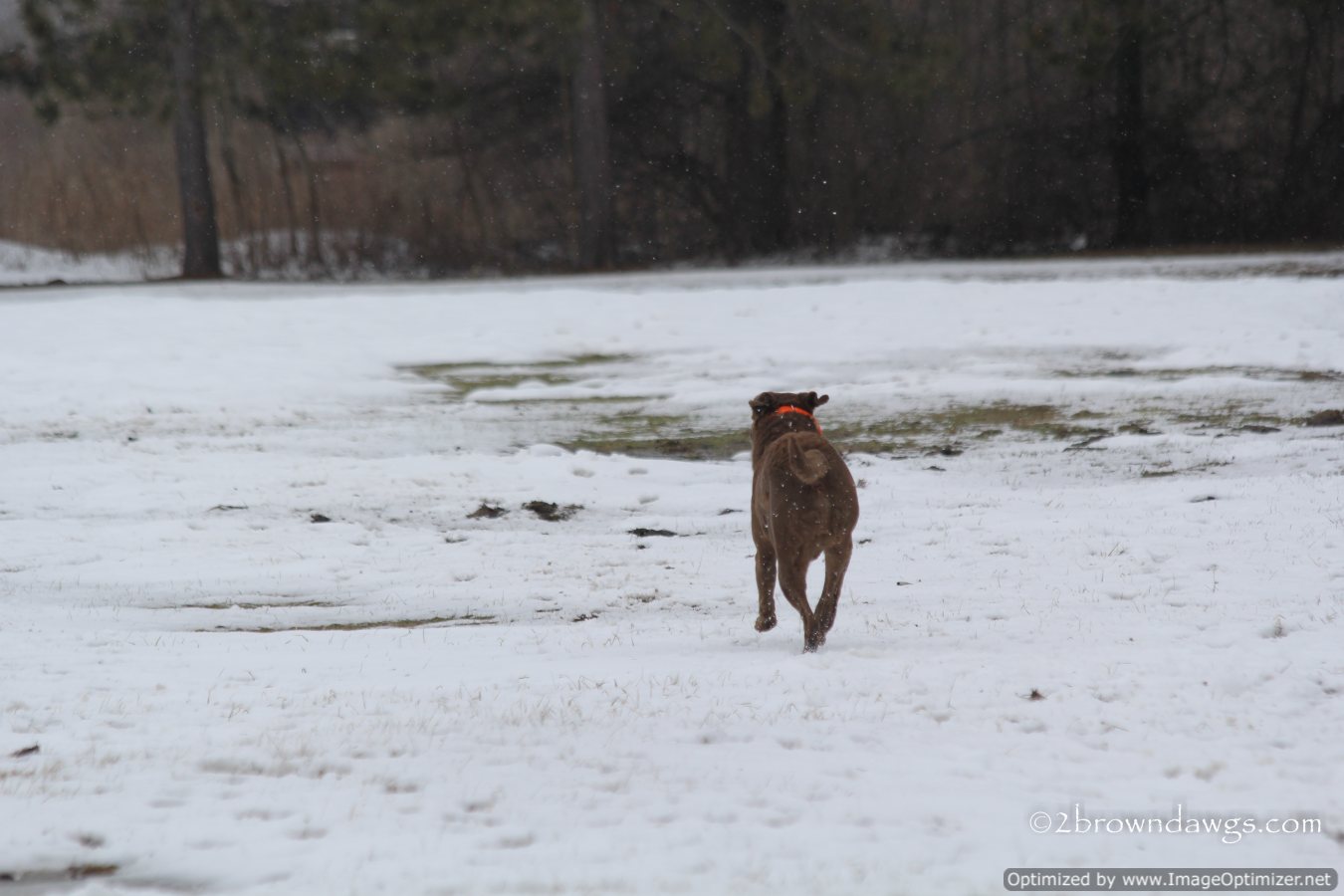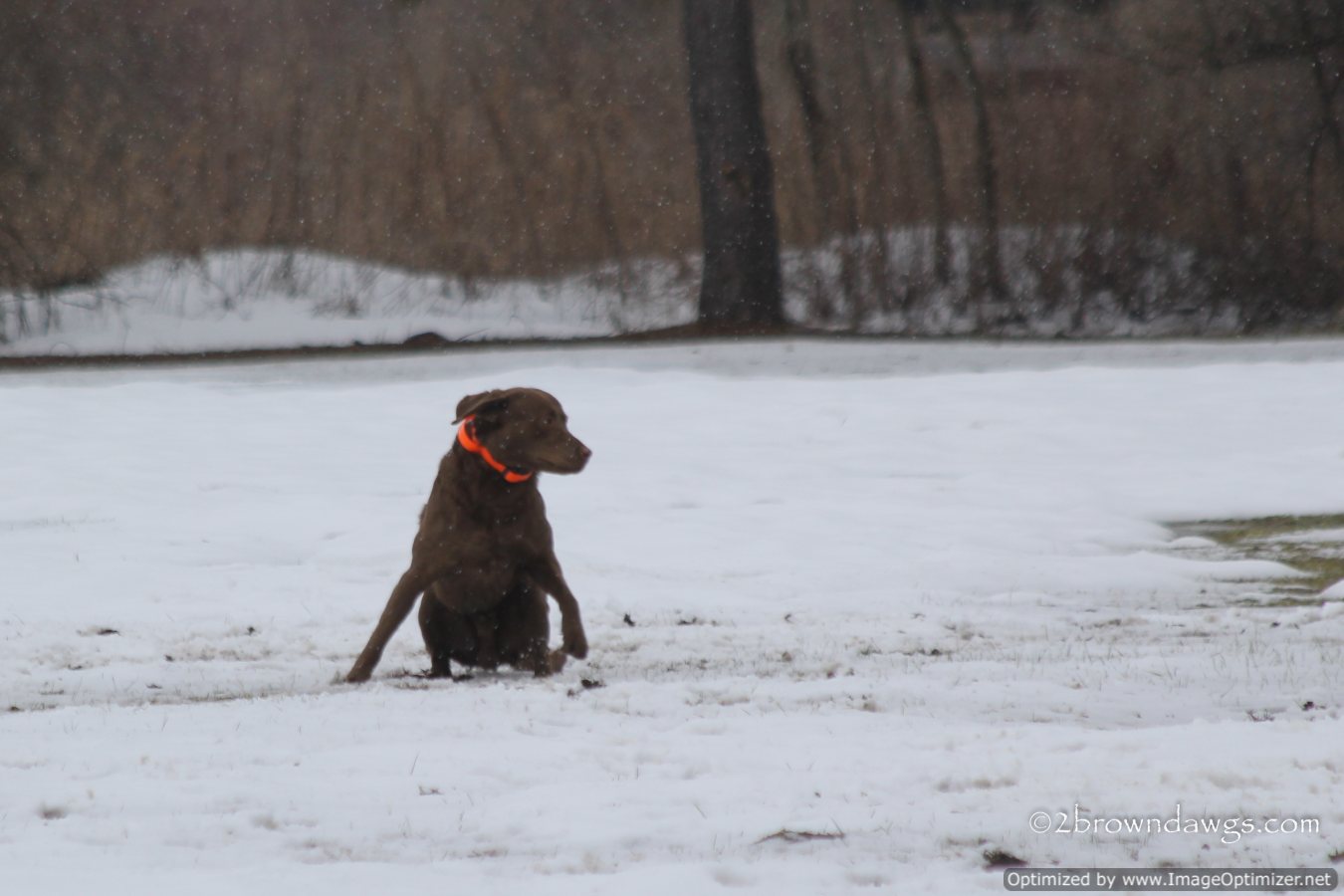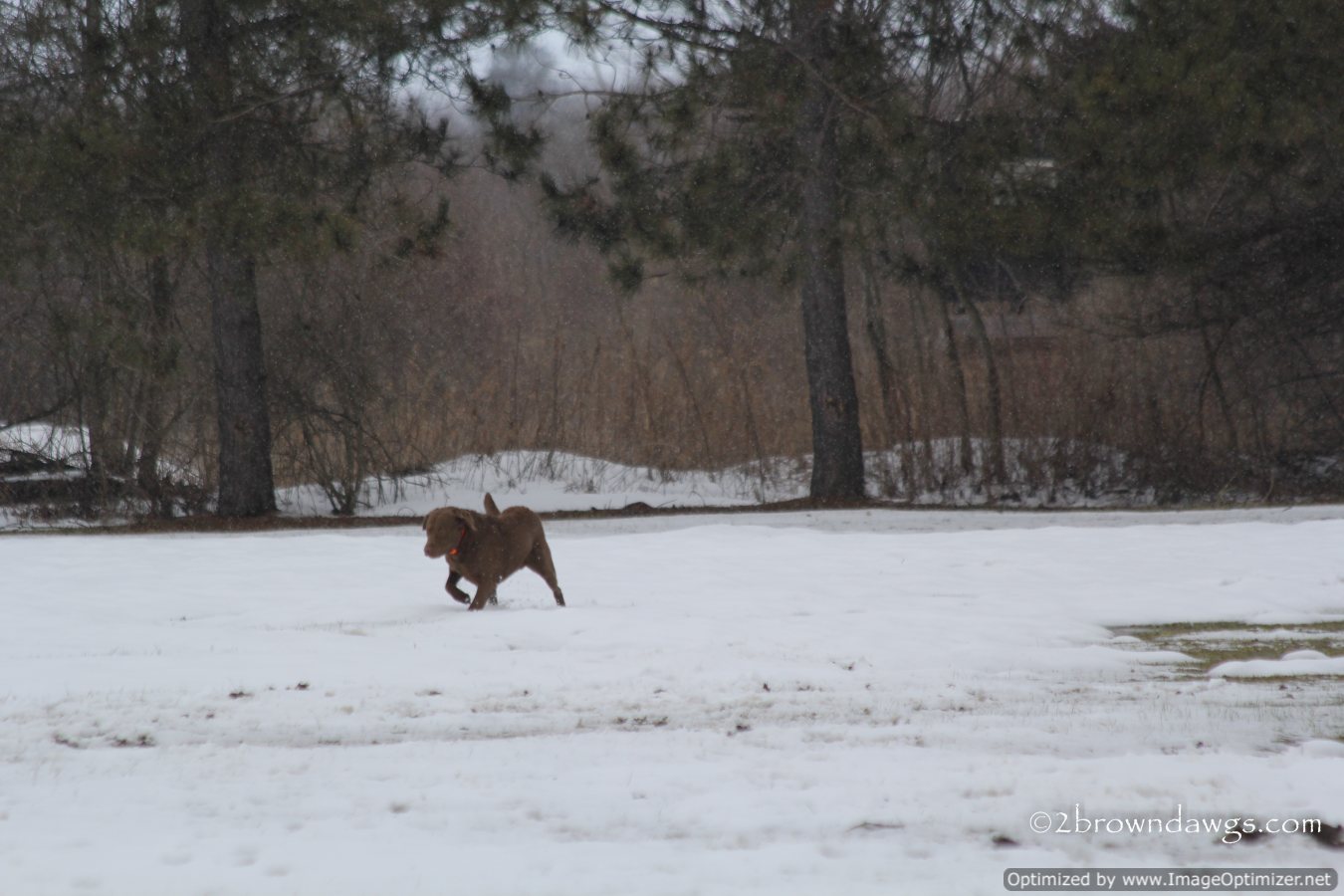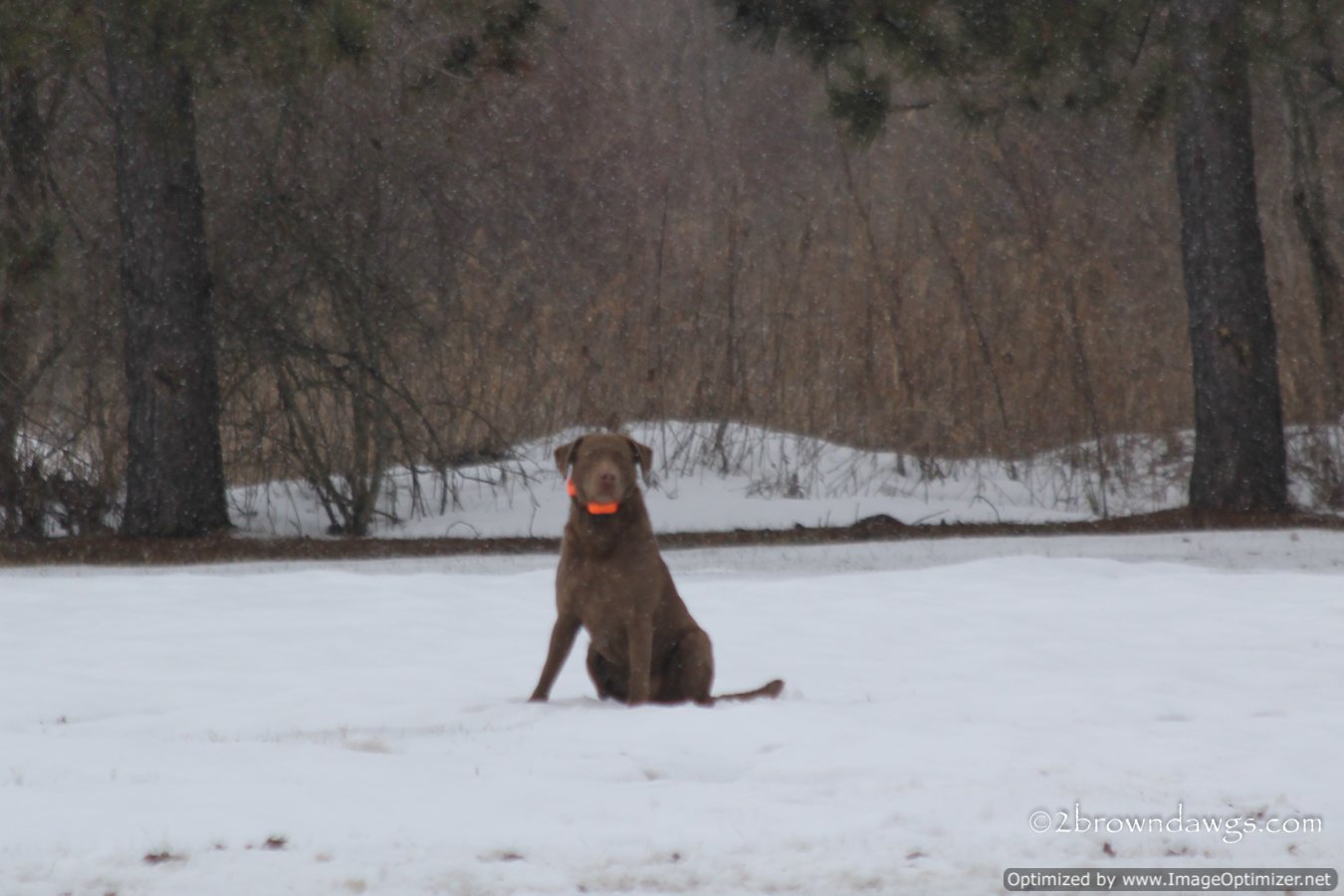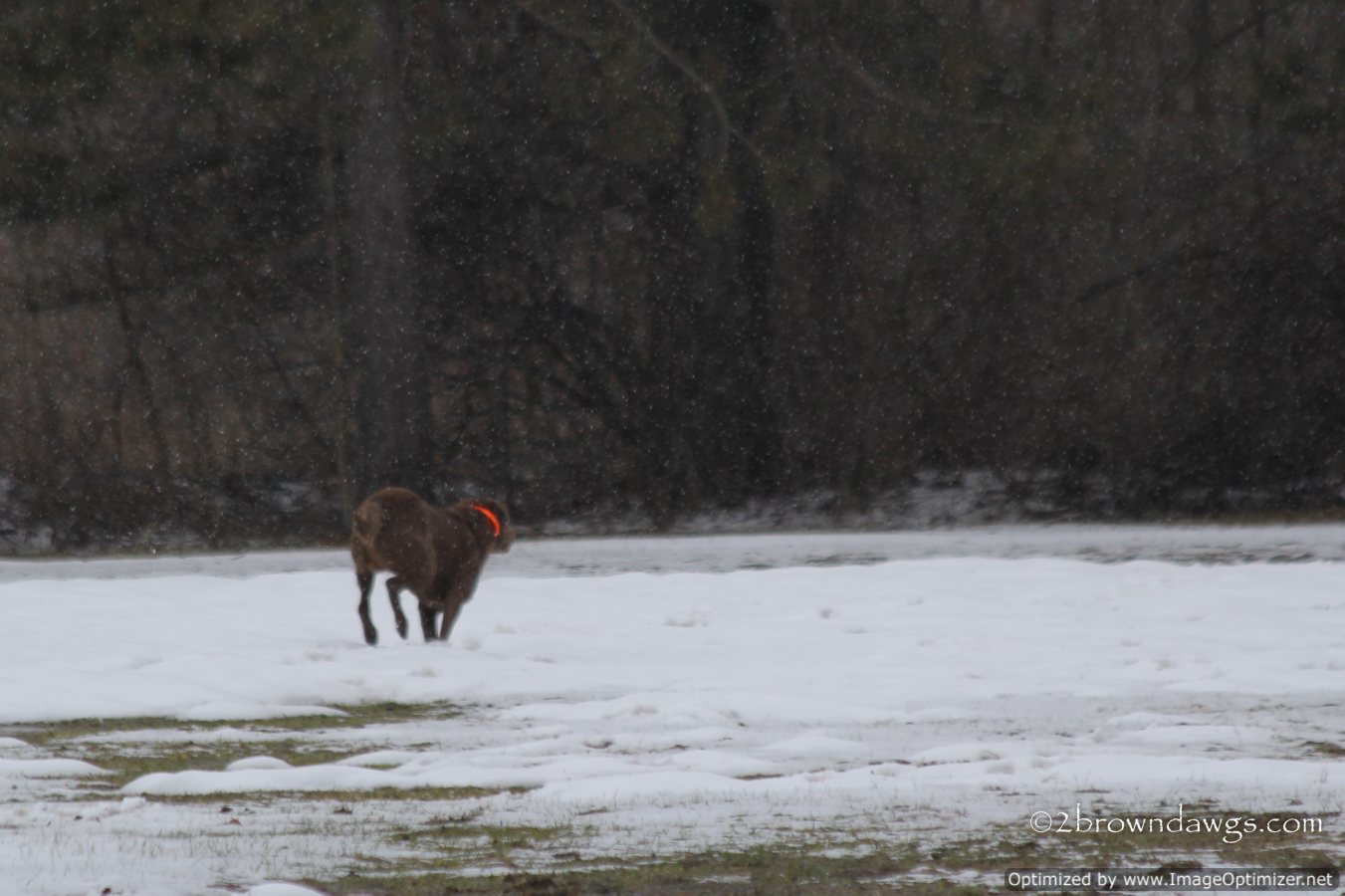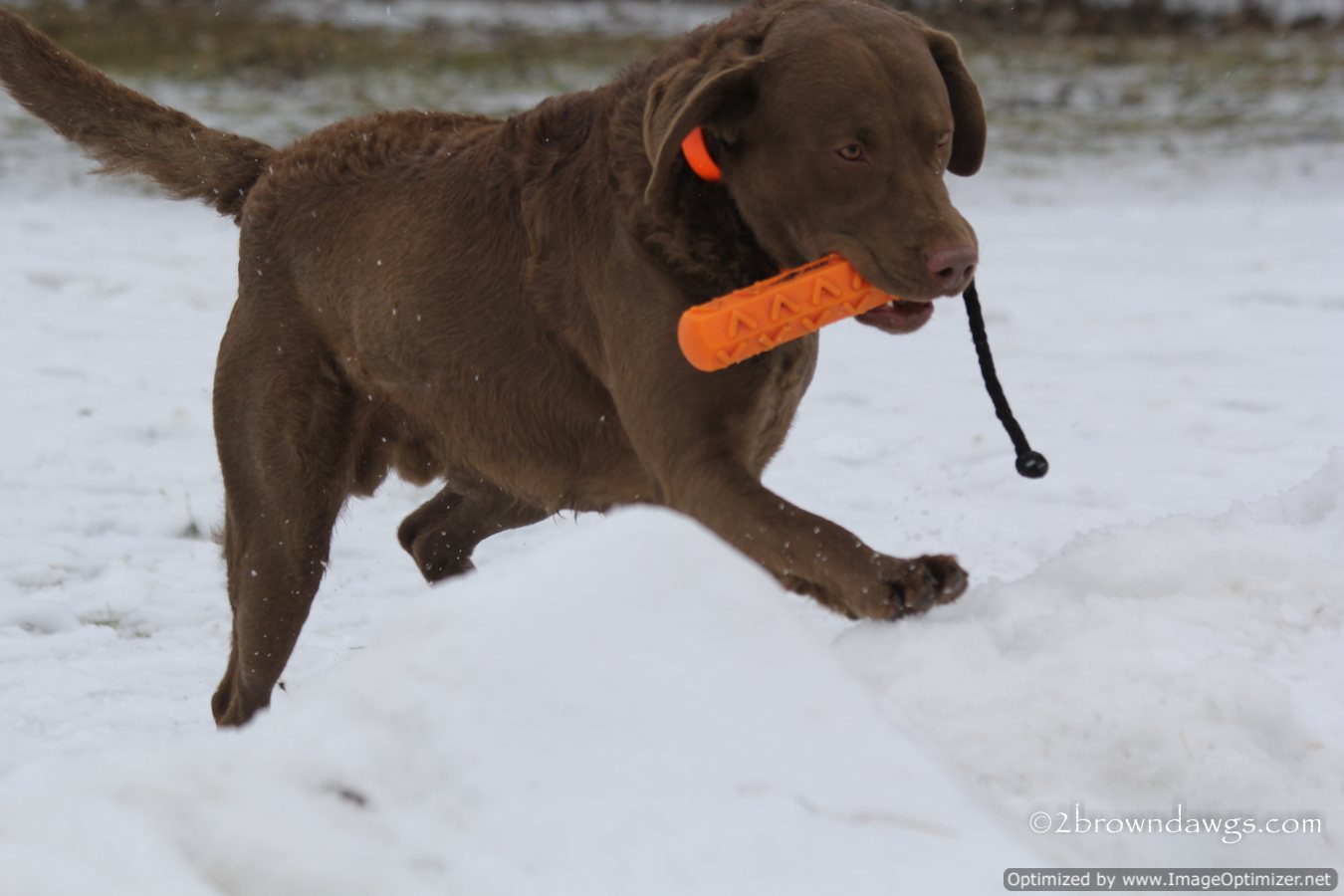 After all of the dogs ran the set-up on the right side of the field, we moved to the left side of the field.  Those are posts for another day.