Tuesday morning we work up to this: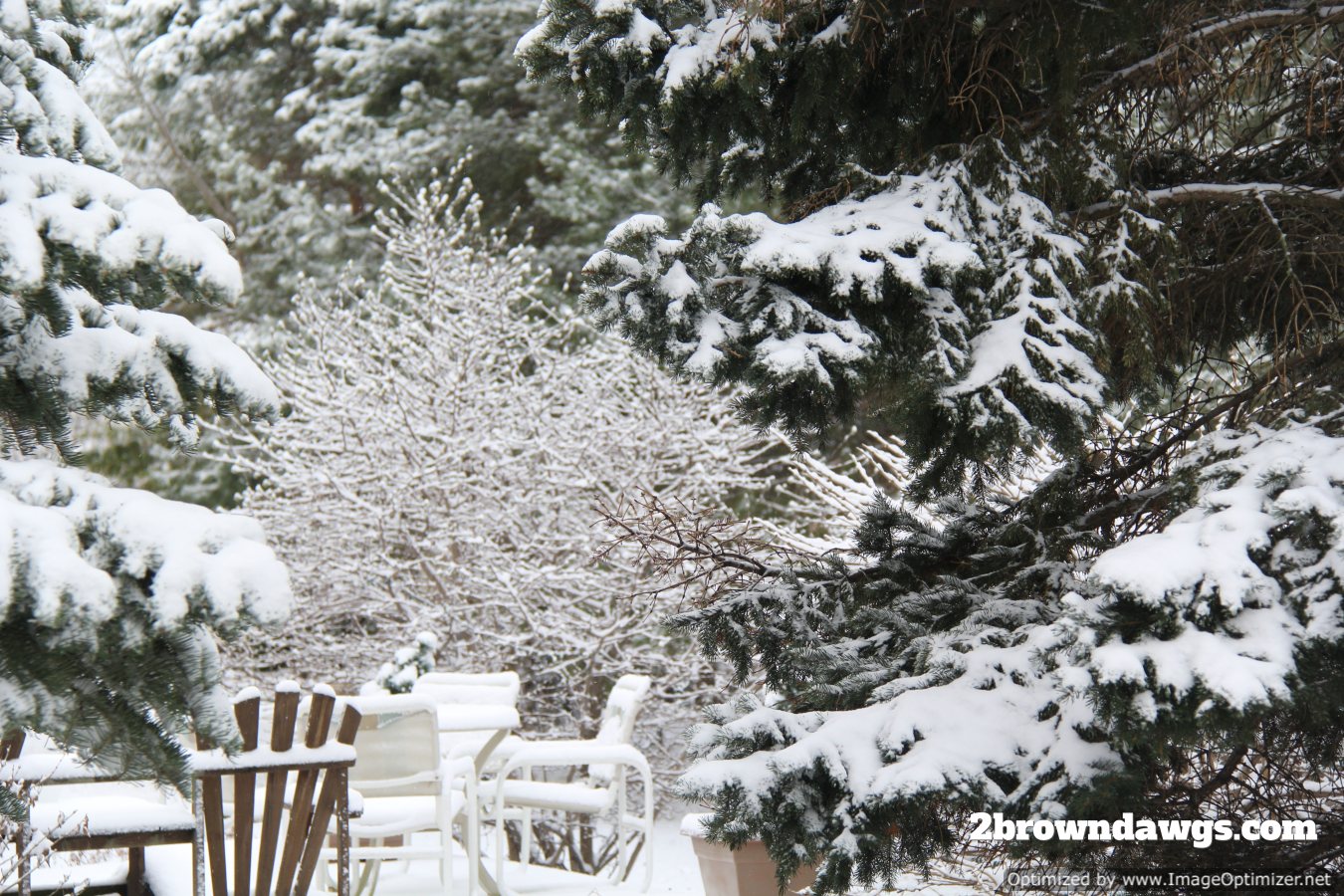 Yep.  More snow.
In fact with that heavy wet snow, we broke the seasonal snowfall record that was set in 1880-81.  Blech!
Of course Storm and Freighter didn't mind.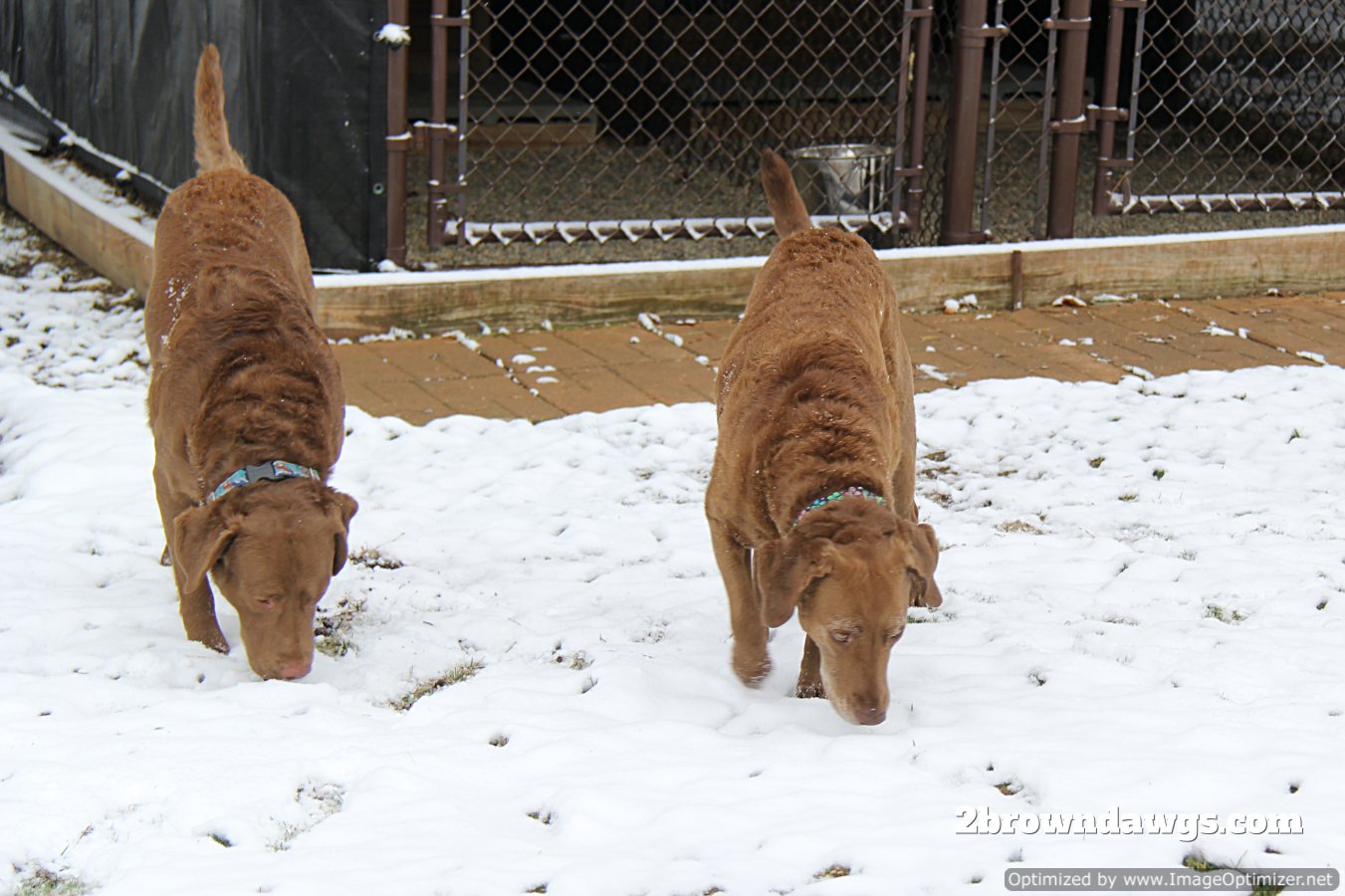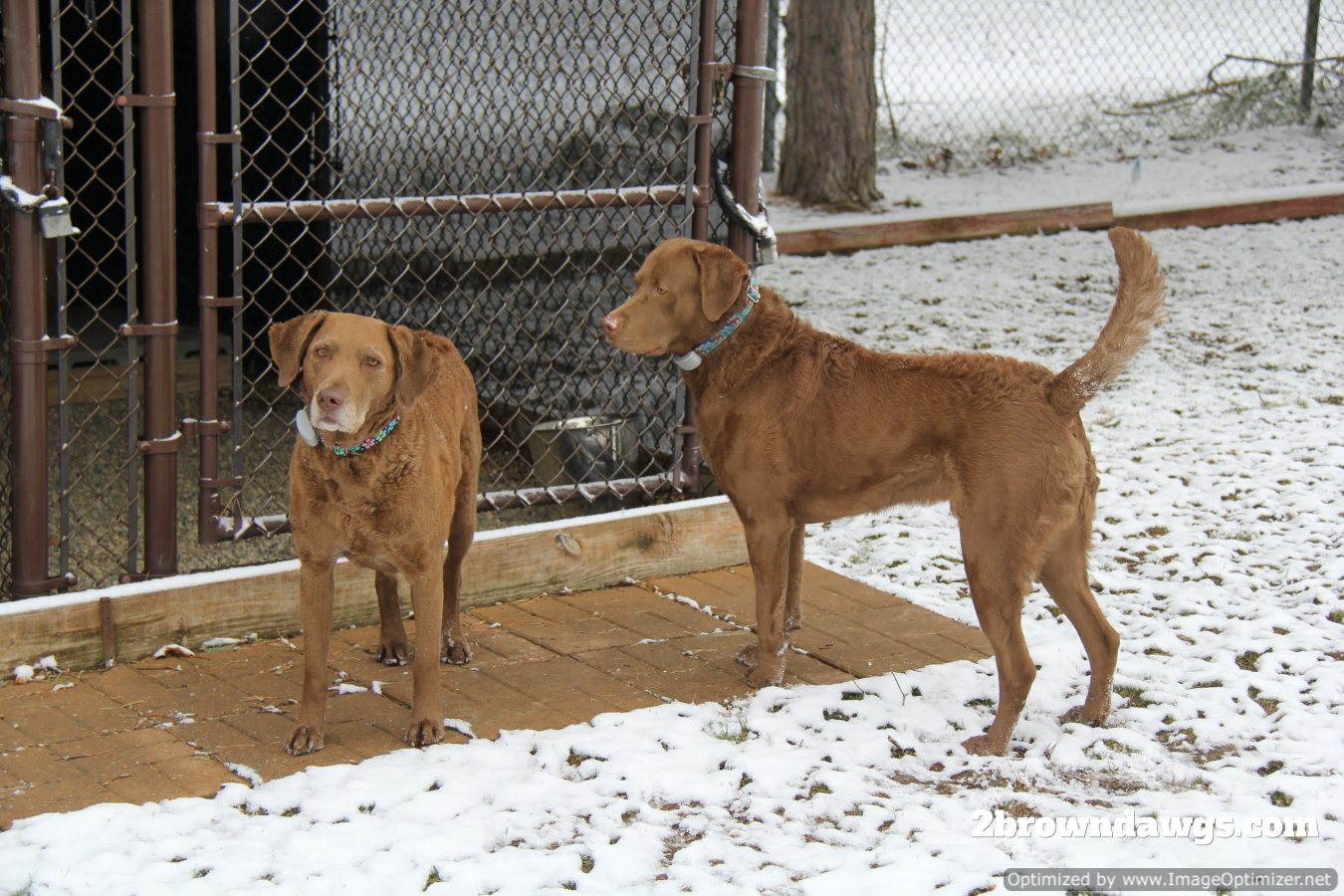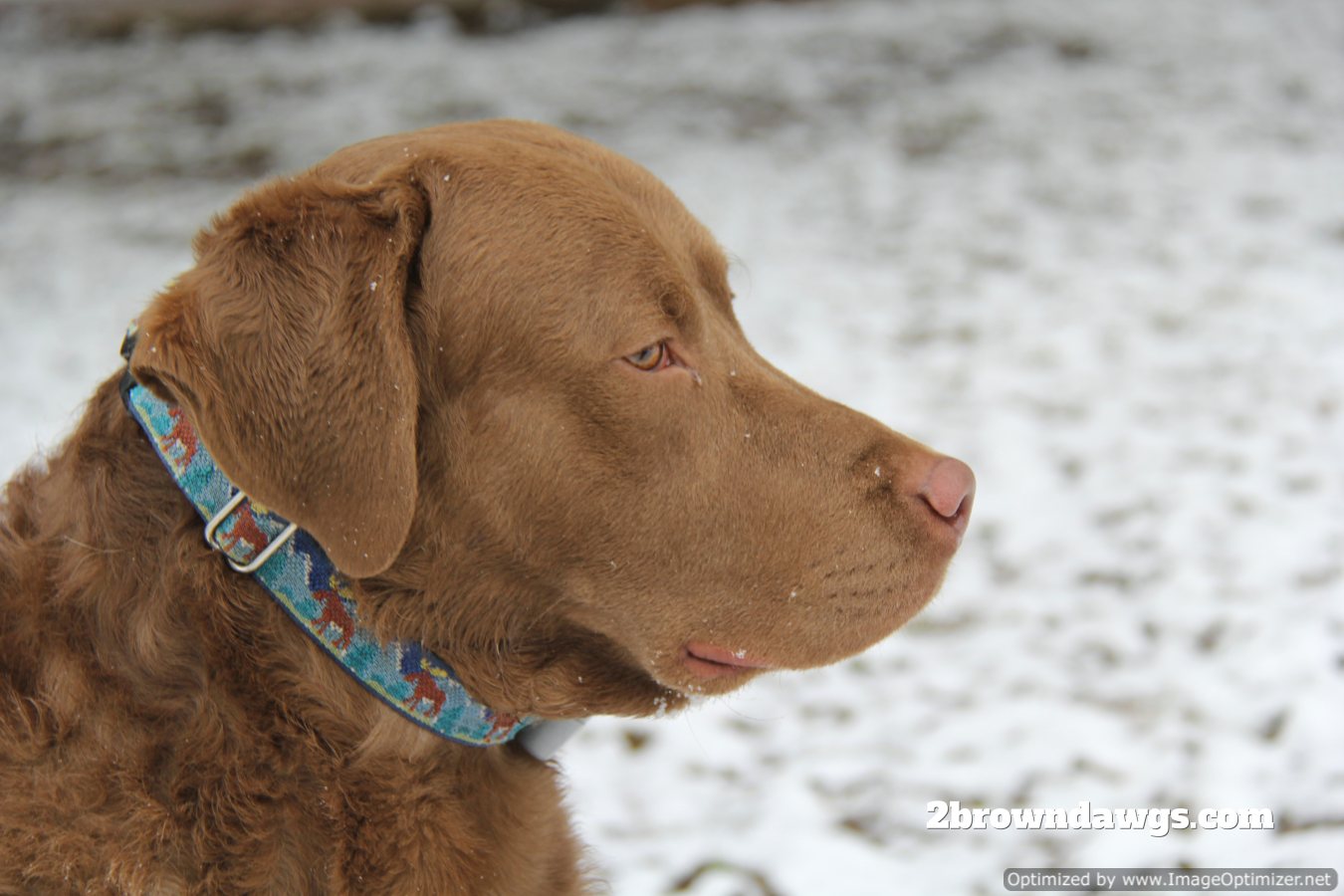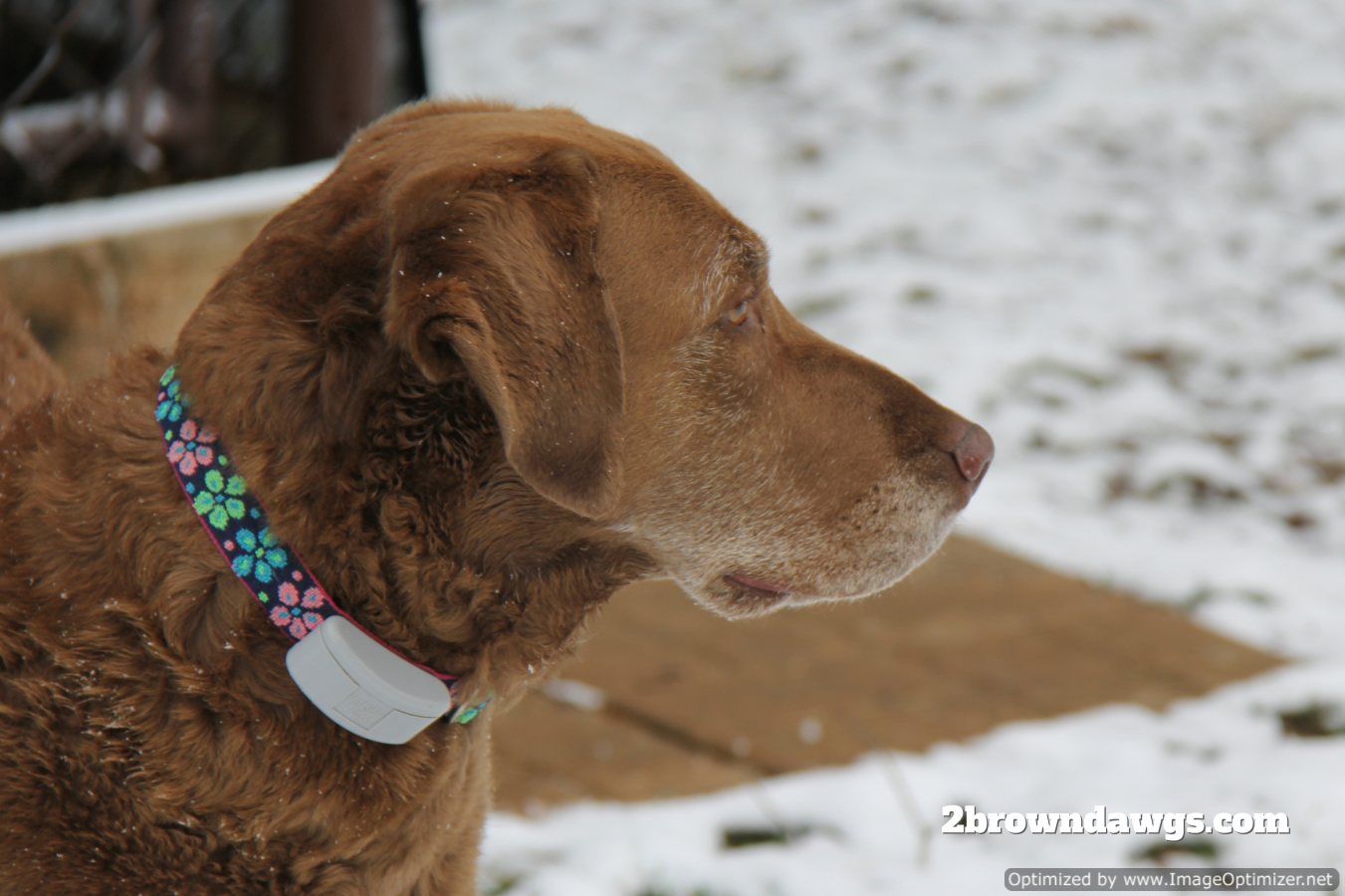 Thankfully, the sun is warm enough so that the snow did not stick around long.  I also noticed that the grass is starting to turn green.  A sure sign of Spring.
Another sign of Spring…these crazy geese that were hanging out on the roof of my office and honking down at me.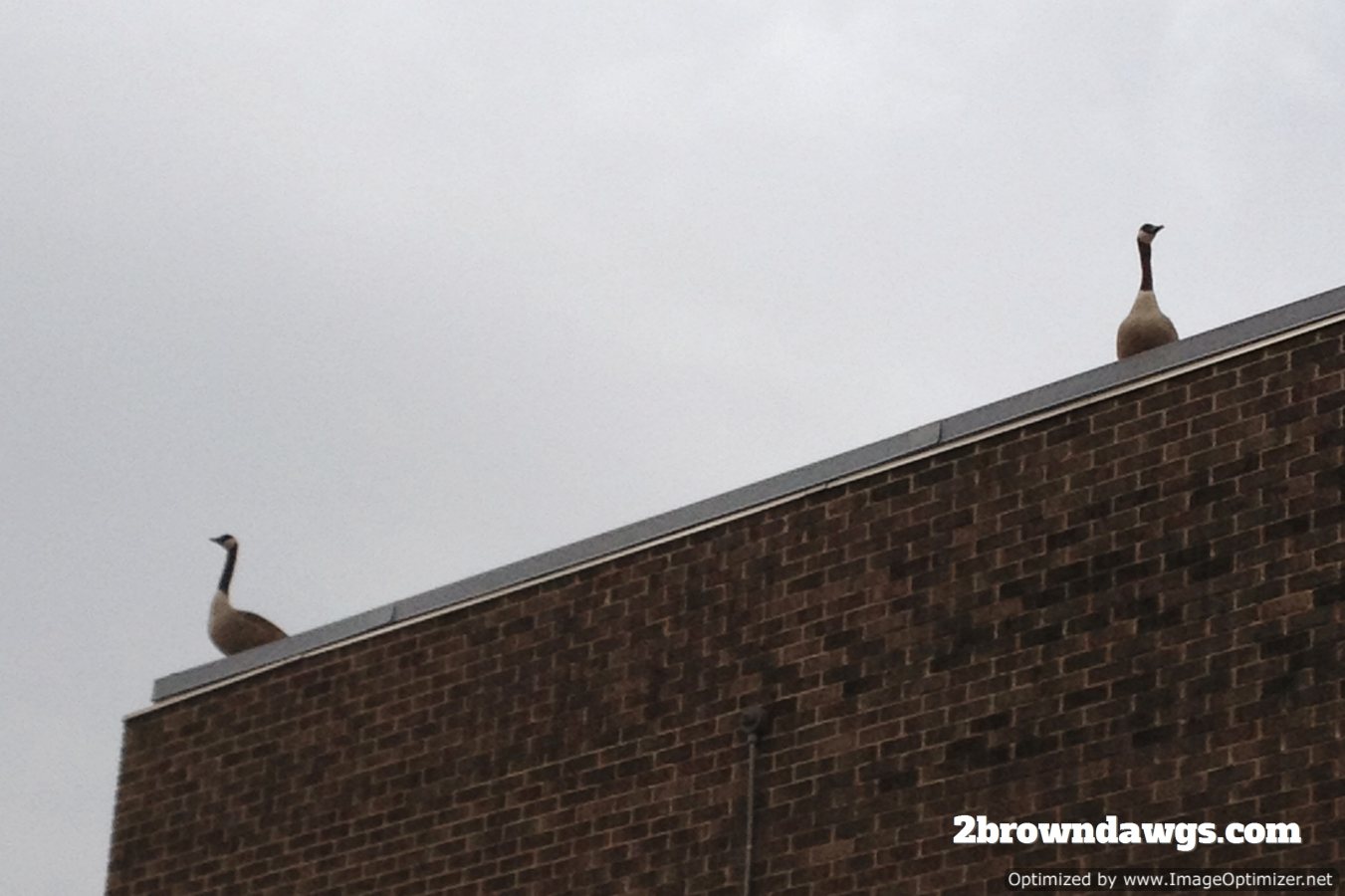 Where was Thunder during all of this?
He had a sleepover at his breeder's house.  His breeder has offered to watch him while we attend an upcoming seminar and hunt test, so we did a trial run to get him used to the idea.
He didn't mind at all because Tule, the love of his life, was there.  From the time Thunder was a young dog, he has loved Tule.  I know they say that dogs don't have emotions, but sometimes I wonder.
Consider this.
Thunder and Tule were competing for their Championships at the same time.  There were times when we would be at a show and all of a sudden Thunder would perk up and start looking all around, sort of scanning the the building.  Every single time it turned out Tule had entered the building.  He always knew the moment she arrived.
Now you might be thinking it was because he was also remembering his breeder, but at that time she had a friend showing Tule and wasn't even there.
We always said that when Tule is around Thunder has little hearts dancing around his head and here is proof: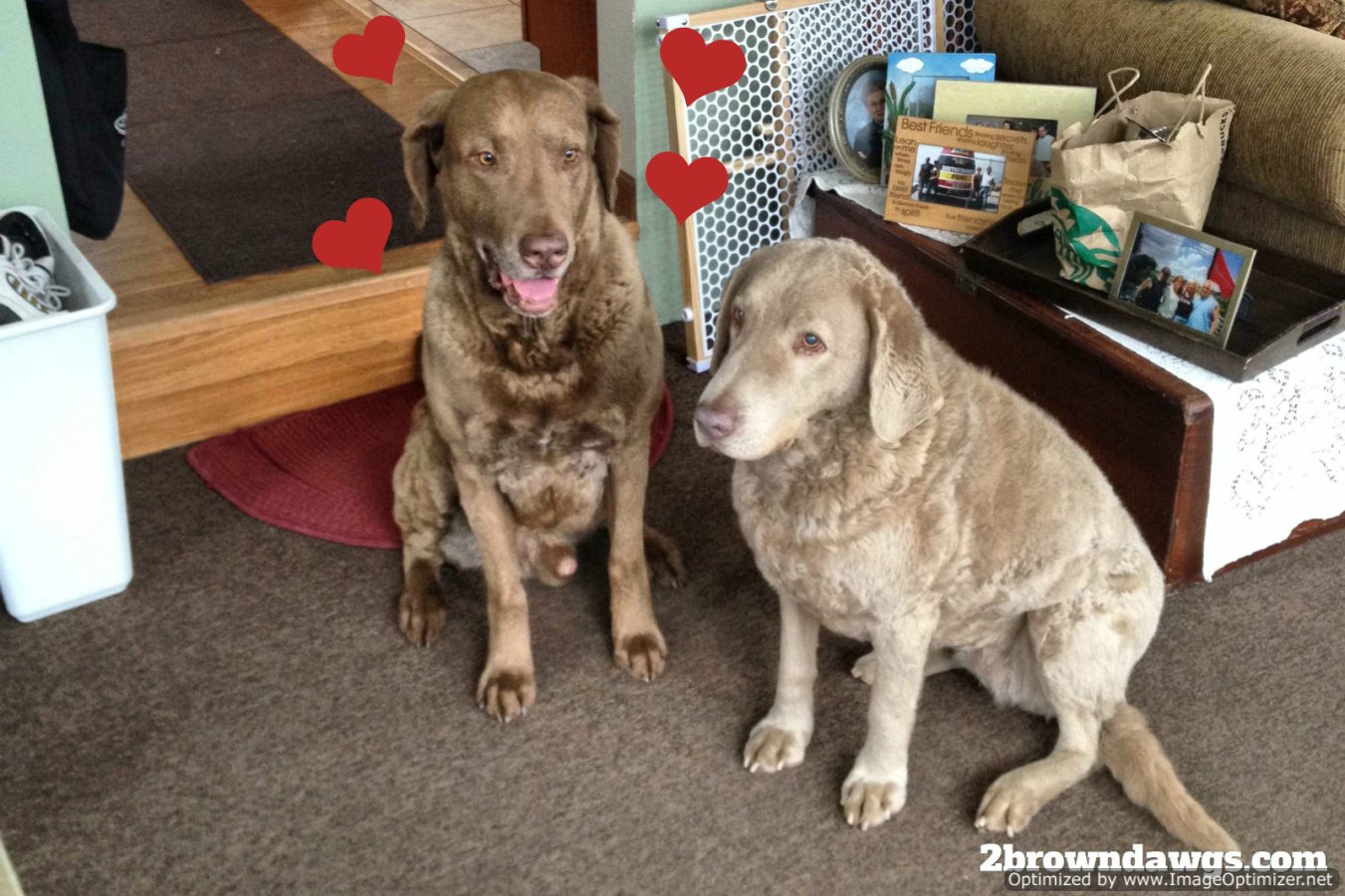 For those of you keeping track, Thunder and Tule are Freighter's grandparents.  Tule is such a sweetie.  I just love her.
This is the Thursday Bark And Bytes Blog Hop hosted by 2 Brown Dawgs and Heart Like A Dog.
The Barks And Bytes hop is for anything at all and all bloggers are welcome.  You don't have to be a dog blog to join the hop.  Give it a try and join the hop!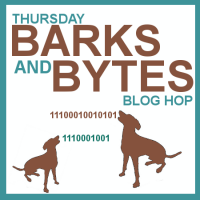 Powered by Linky Tools
Click here to enter your link and view this Linky Tools list…