One of the best parts of our trip to Wisconsin was meeting fellow Chessie owners in person.  I know so many through facebook but since we are spread out all over the world, it is not always possible to meet face to face.
One fellow Chessie owner I was really looking forward to meeting was fellow blogger JoAnn from Sand Spring Chesapeakes.  Not only did I get to meet JoAnn, but I met the entire Sand Spring gang.  When we met, JoAnn presented me with a beautiful para cord collar that she made for Freighter.  She is really talented.  I haven't had a chance to get a picture of it yet, but I will.
I did not take a lot of pictures this weekend.  For one thing, there was a lot of rain.  It seemed like I would get my camera out, it would start to drizzle, and I had to put it away.  Also, we were asked not to take pictures during the seminar, except of our own dog.  Luckily JoAnn gave me permission to take some of her and Glory.
Here is Glory working on swim-by during the seminar.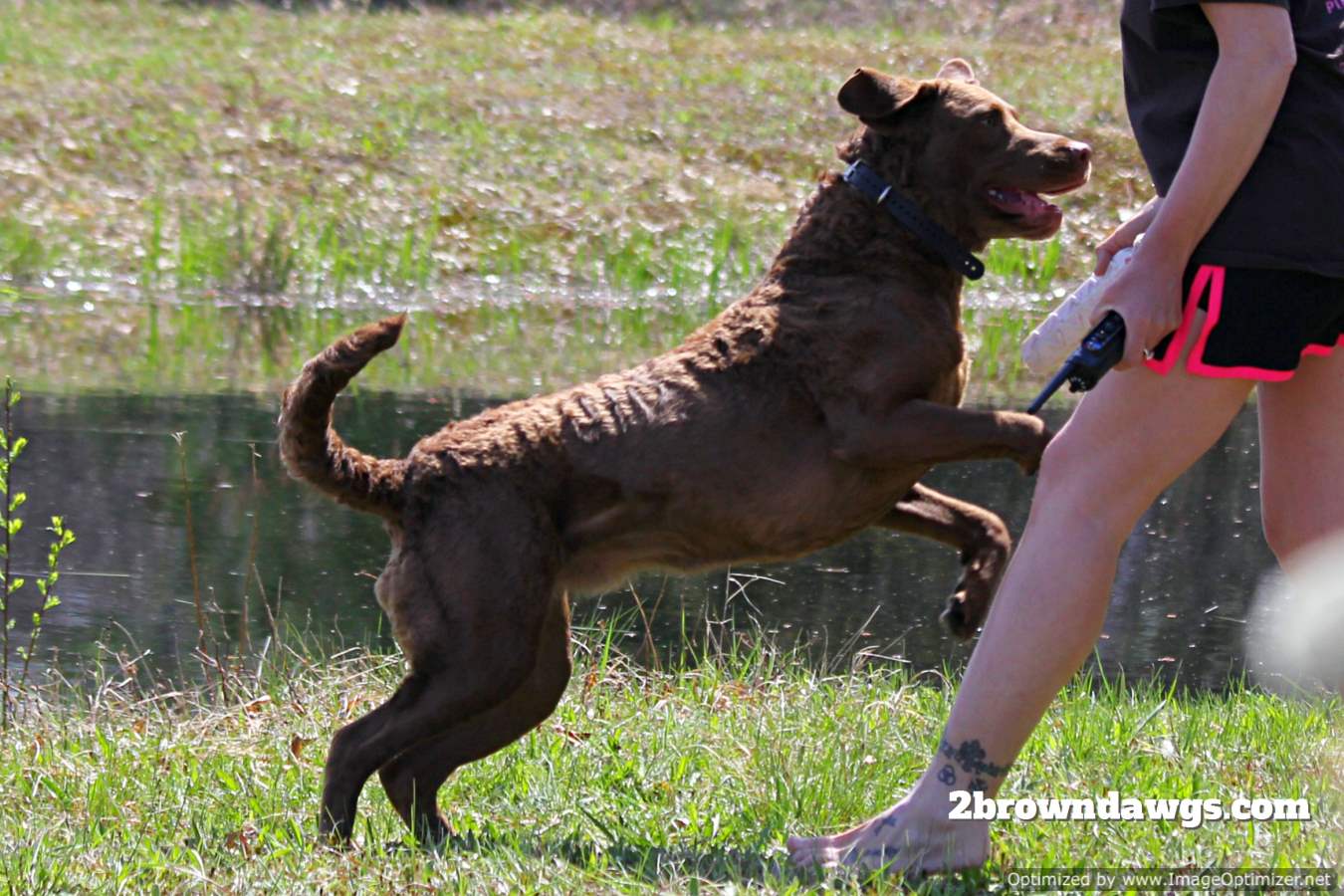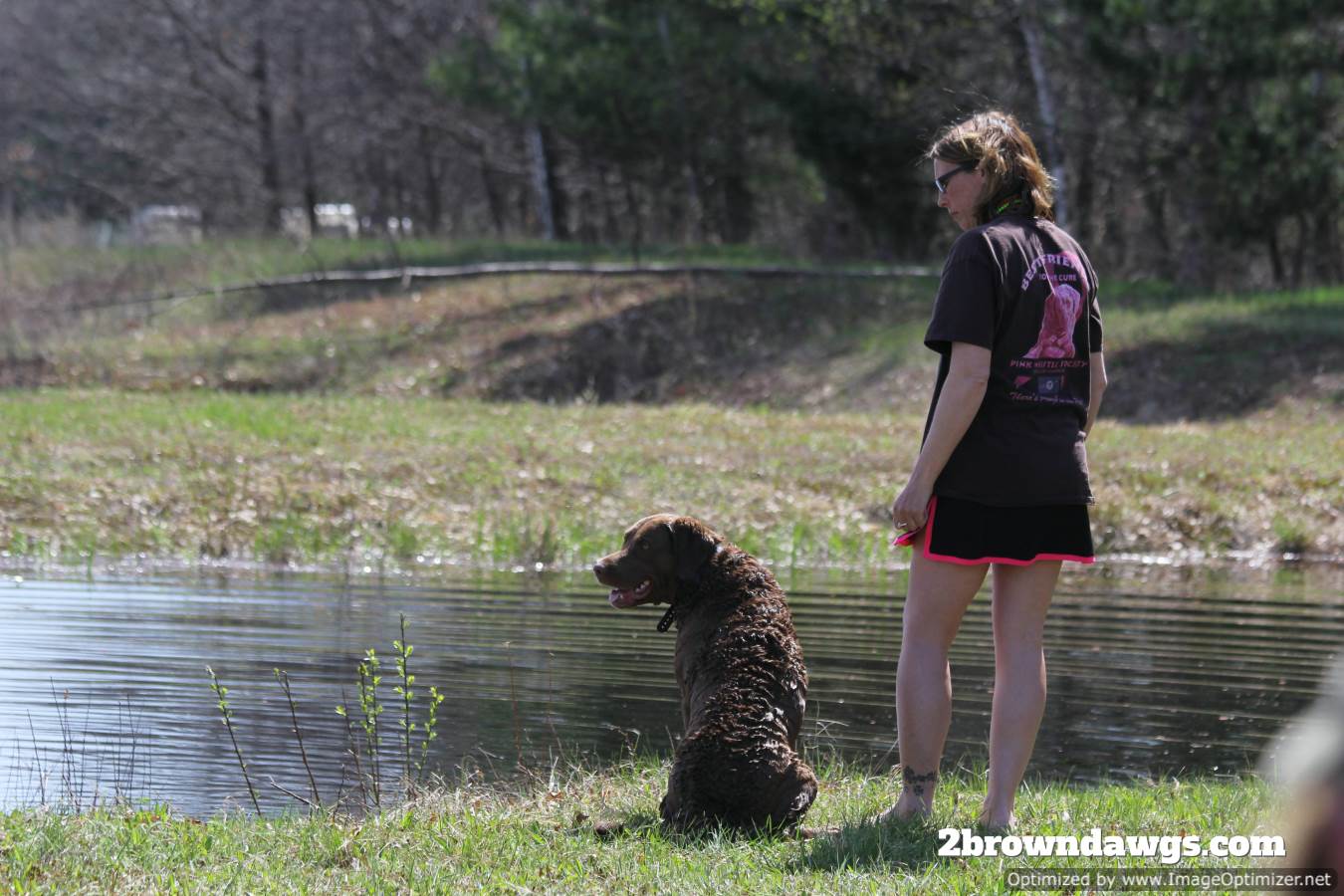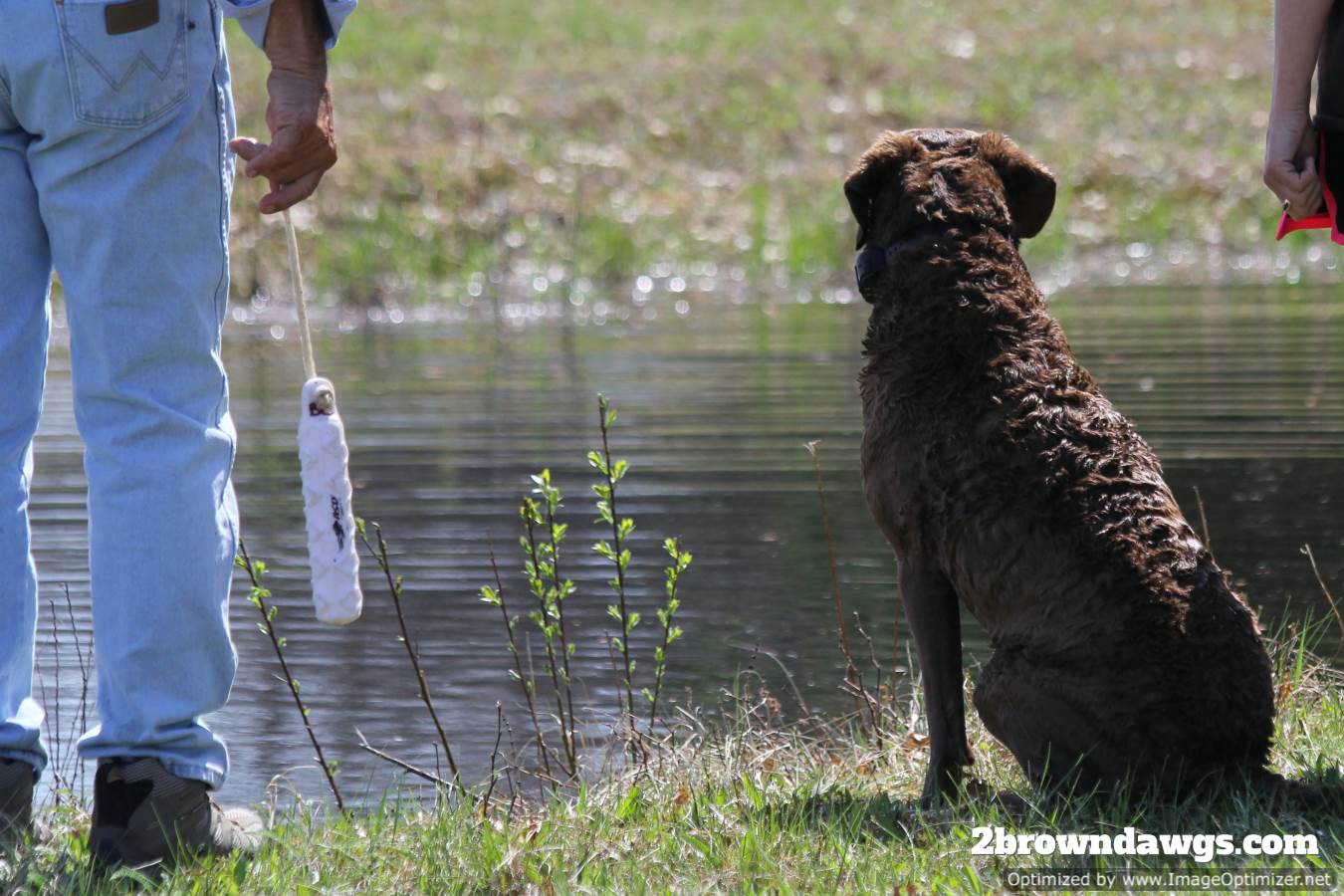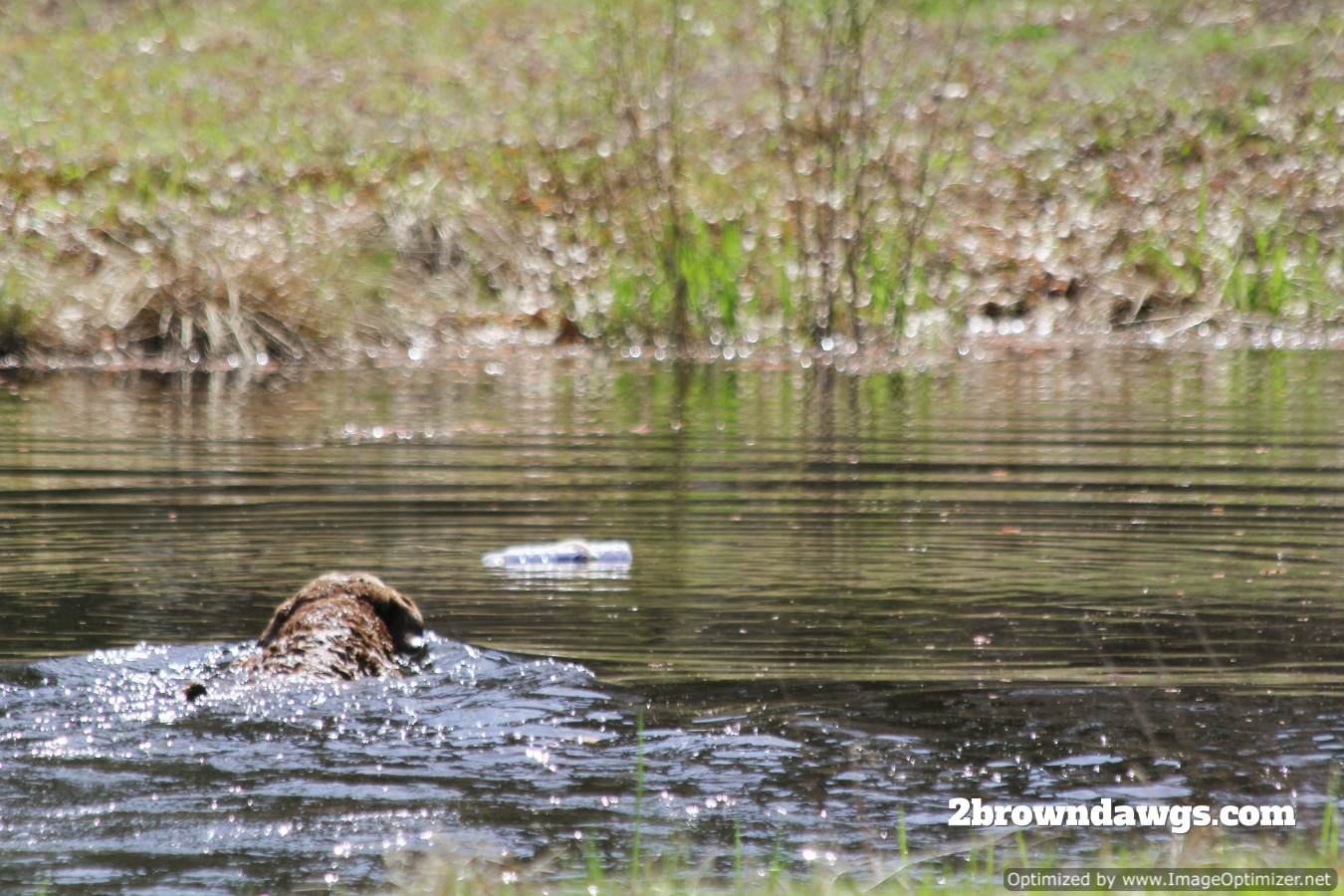 After the seminar finished up, we were invited to JoAnn's house for pizza.  But before left, we went out and worked on a challenging blind.  I will have some pictures of Freighter running this blind and an explanation in a future post.  For now, here is JoAnn and Glory giving it a try.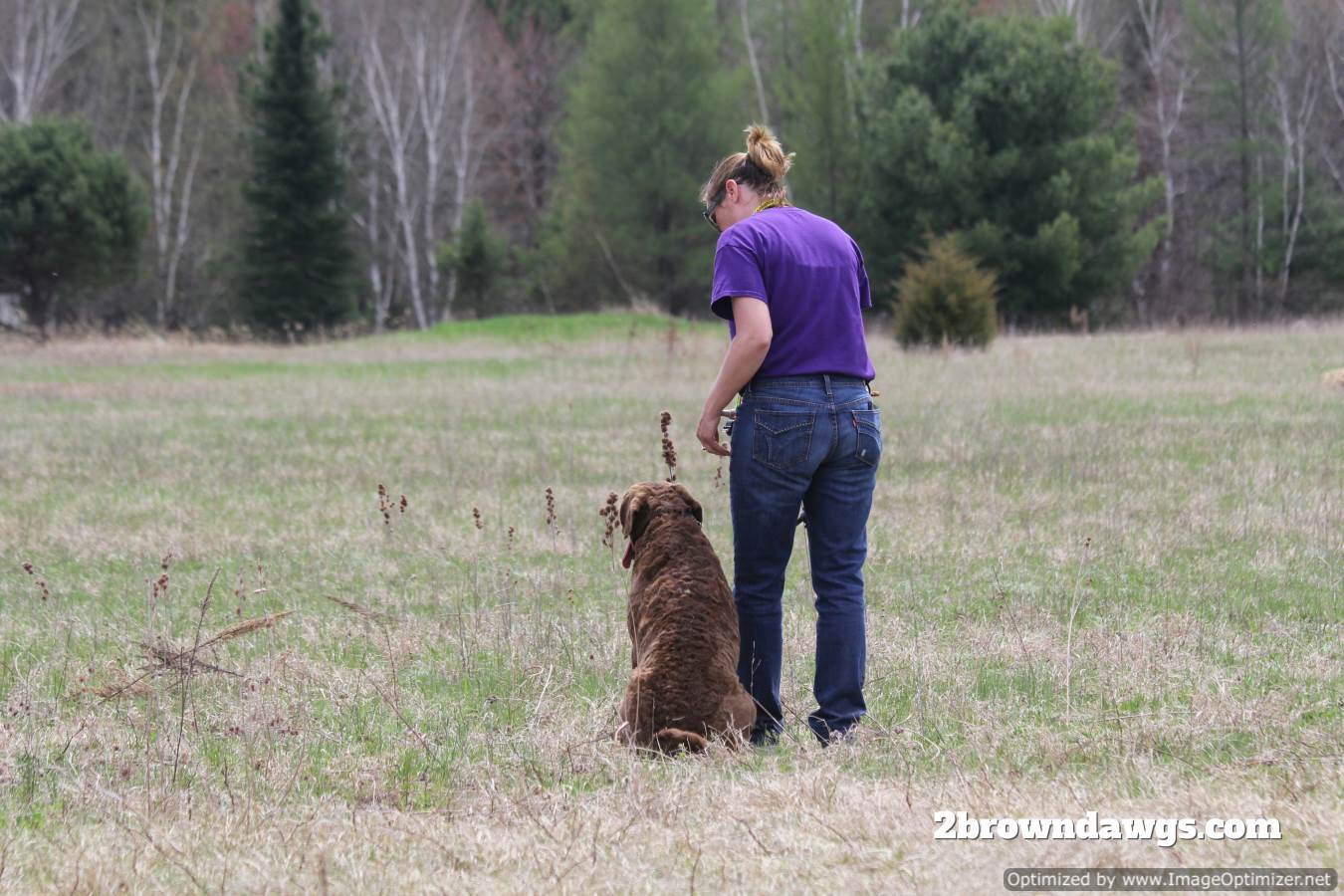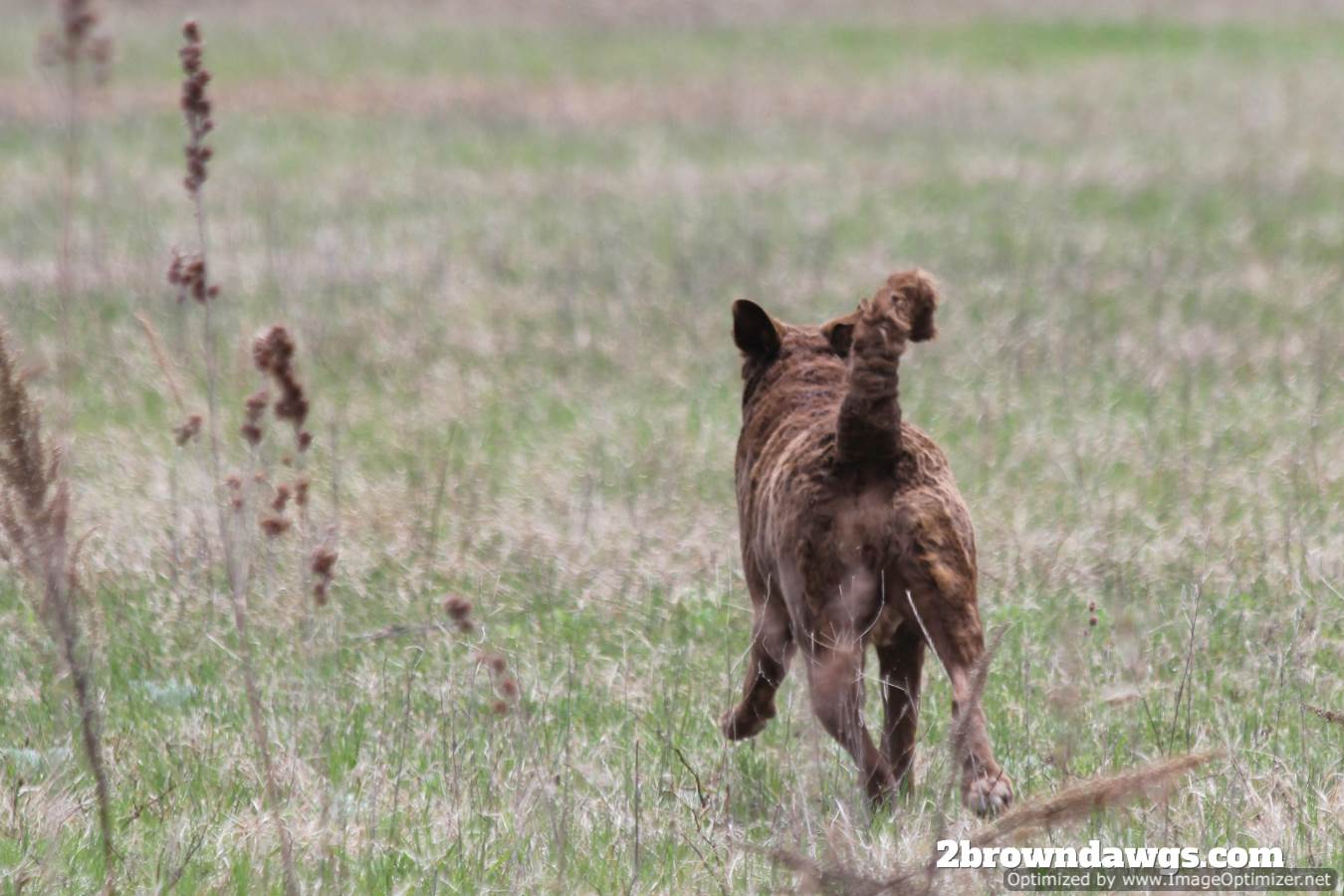 Since there was limited opportunity to train during the seminar, we planned to do a bit of training at JoAnn's house.  Let me tell you, those people know how to train.  They got out a couple of ducks and shot a flyer for Freighter and Sunny!
It was a good chance to test Mr. Duck-a-holic on a bird to see if he would remain steady.  JoAnn and John have a really cool training pond which is where they set a double for Freighter.  The flyer was actually the memory, or first, bird thrown in our scenario.
As soon as Freighter heard the shot and saw the bird he started to go, but hubby was able to call him back.  I guess if you need to make a correction, before the test is better than at the test.  We will see what happens this weekend.
As Freighter was running, a storm started to whip up.  I was able to get pictures of him before I had to put my camera away.  It got very dark which you might be able to see from the pictures.  Darn rain shortened our training fun!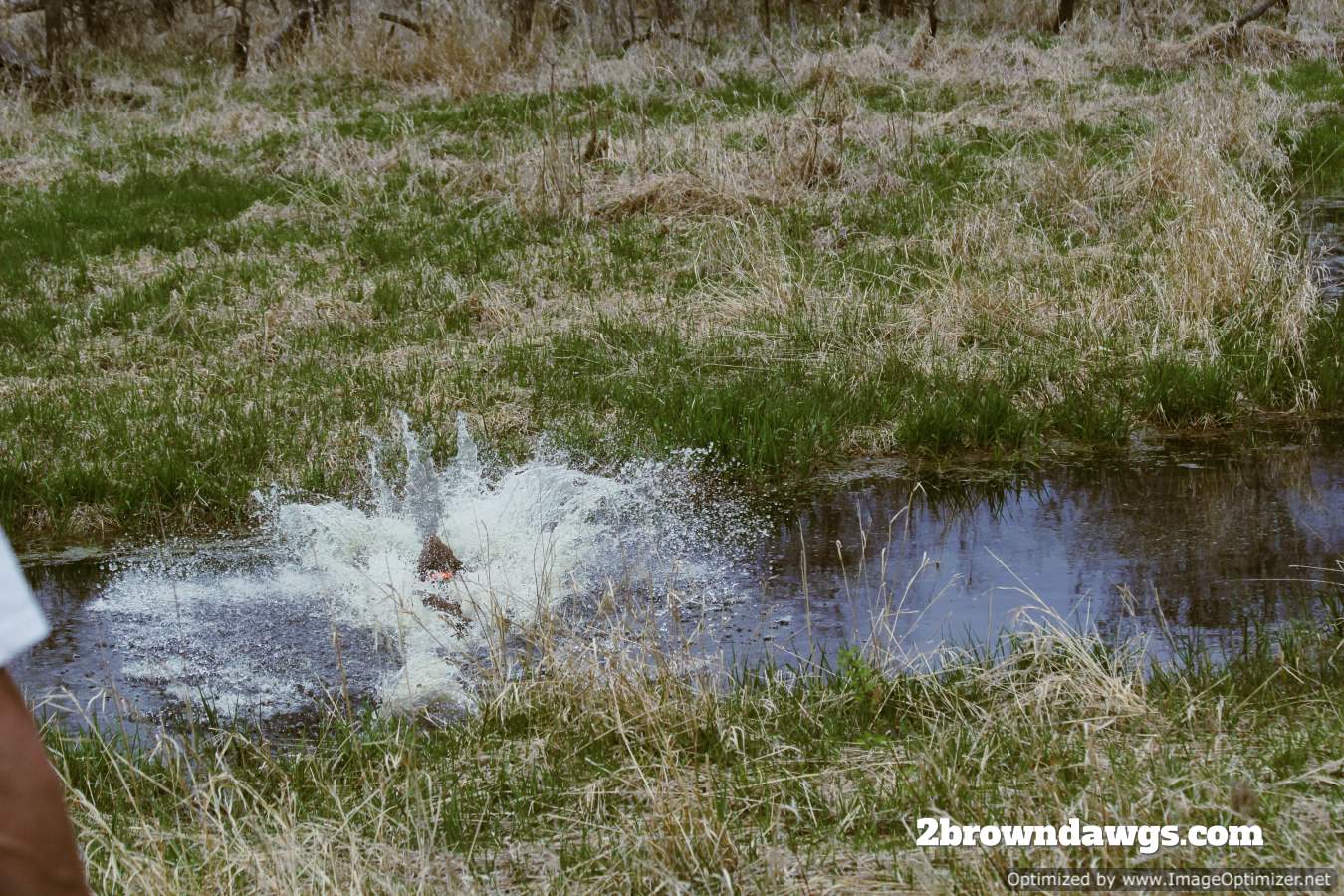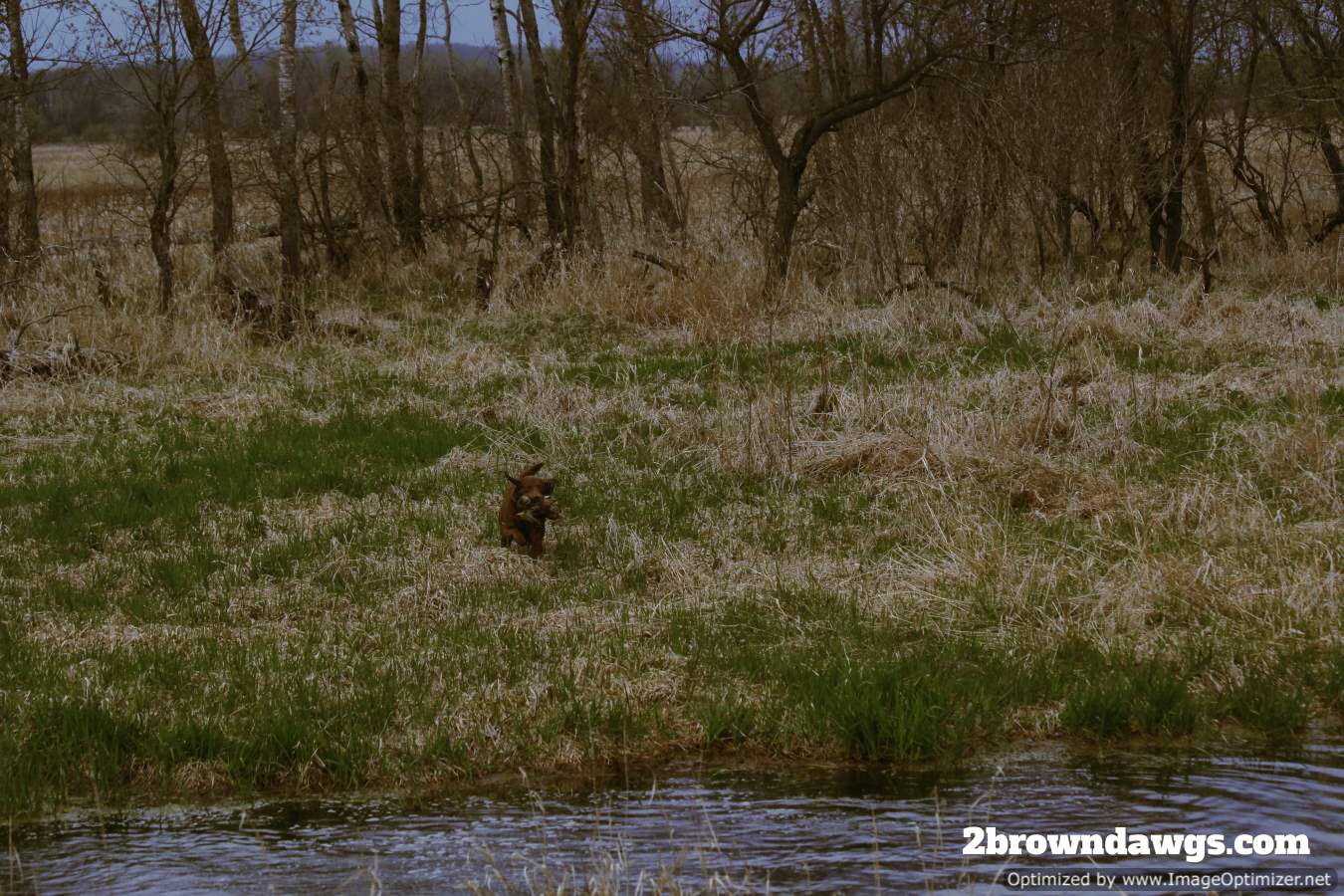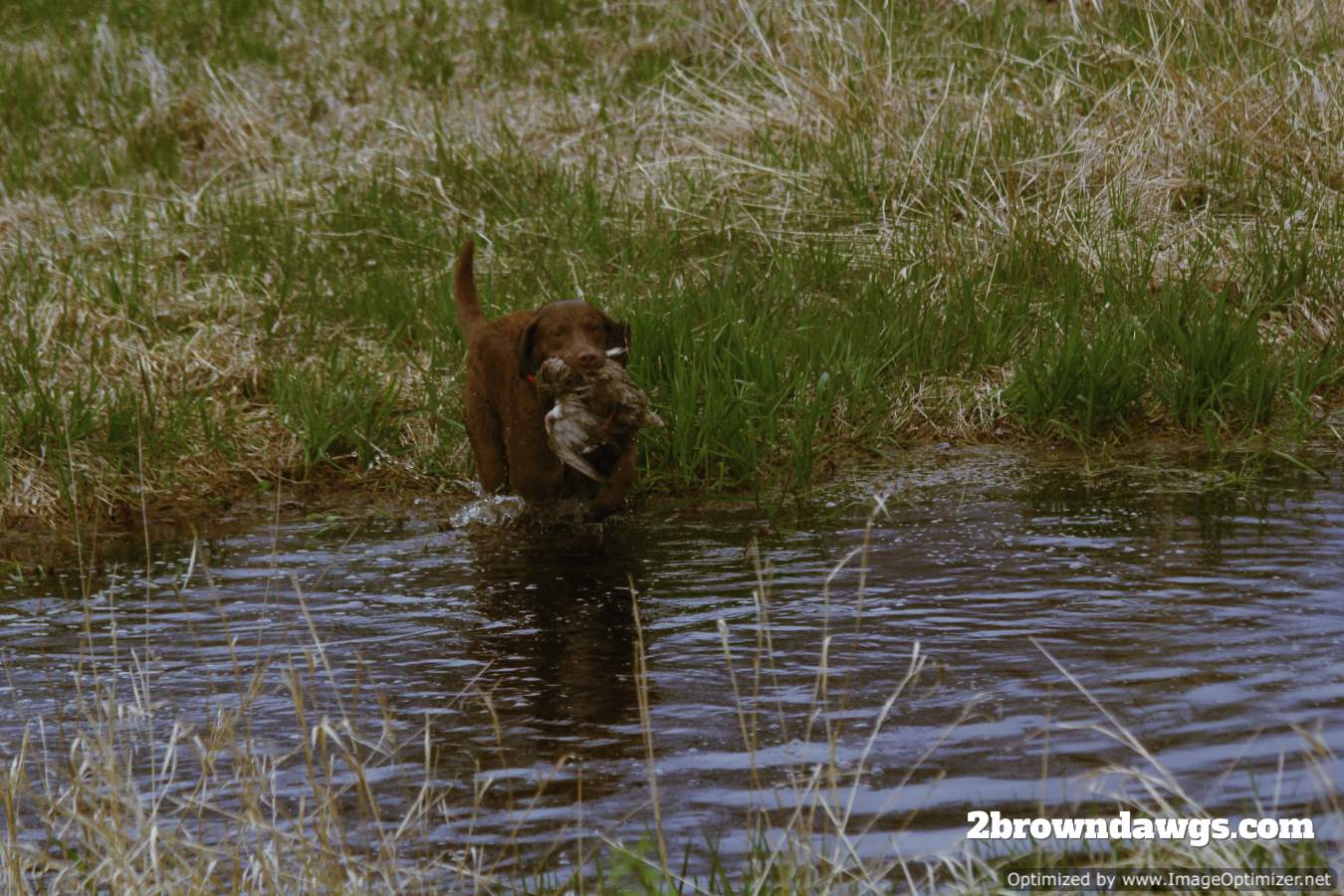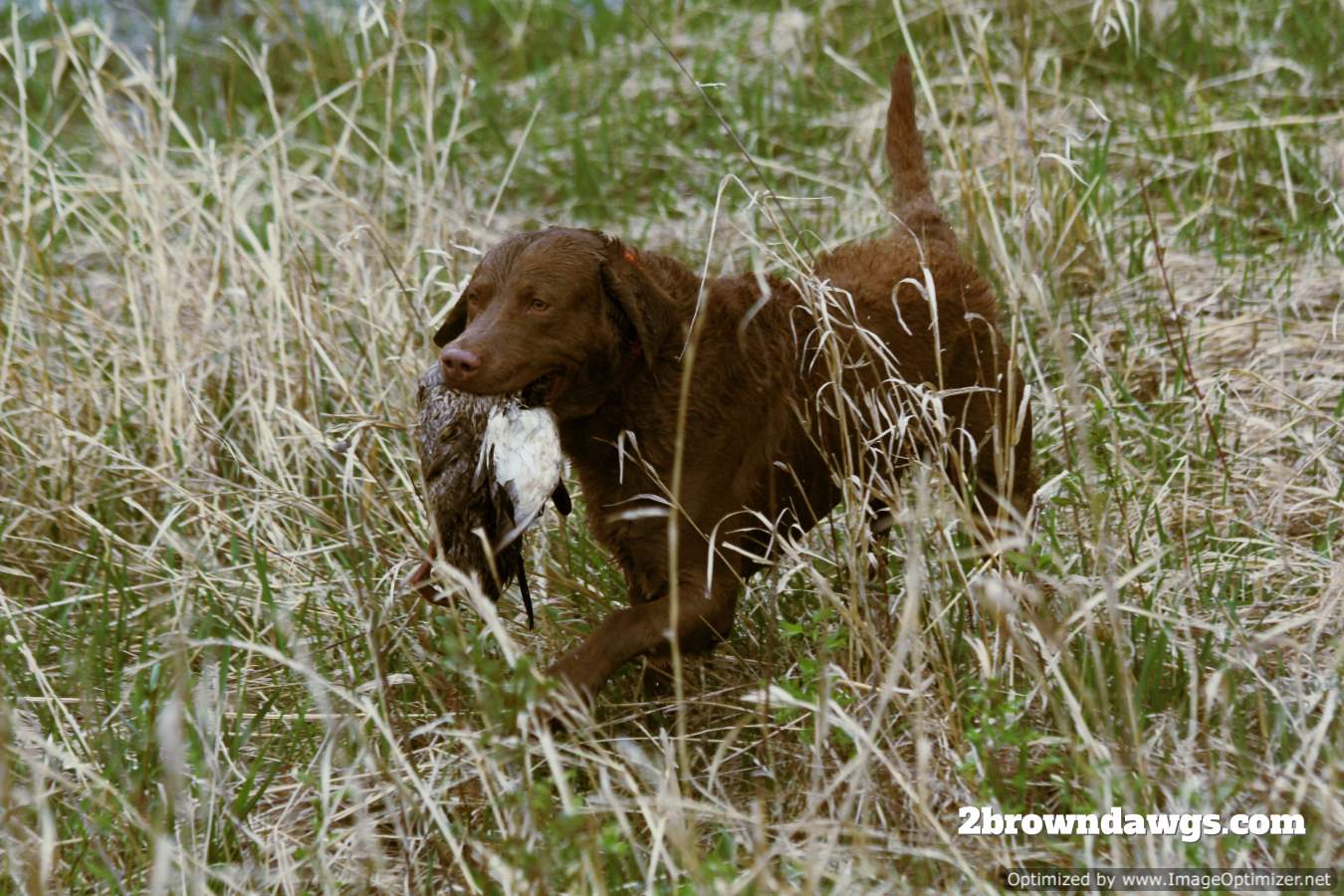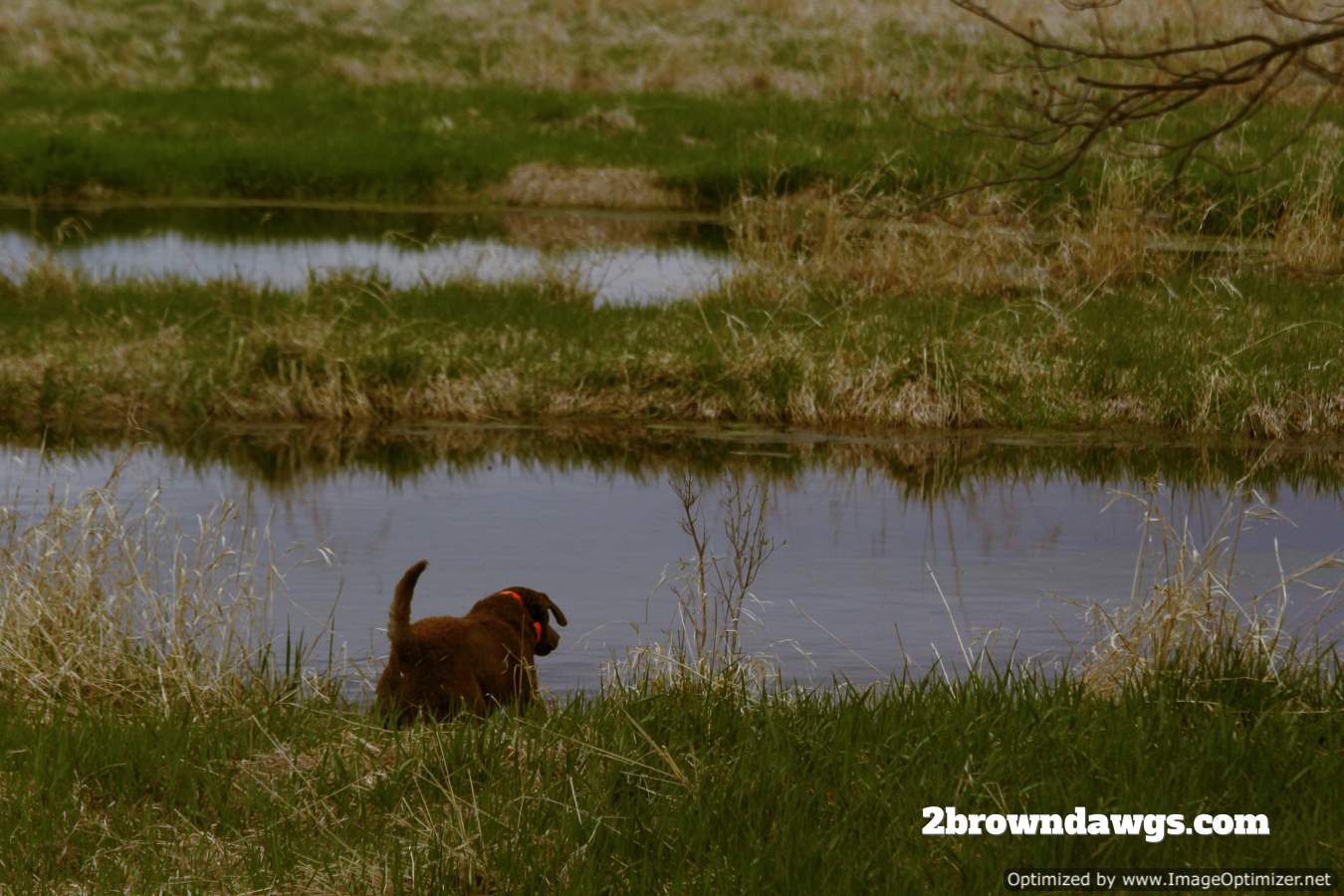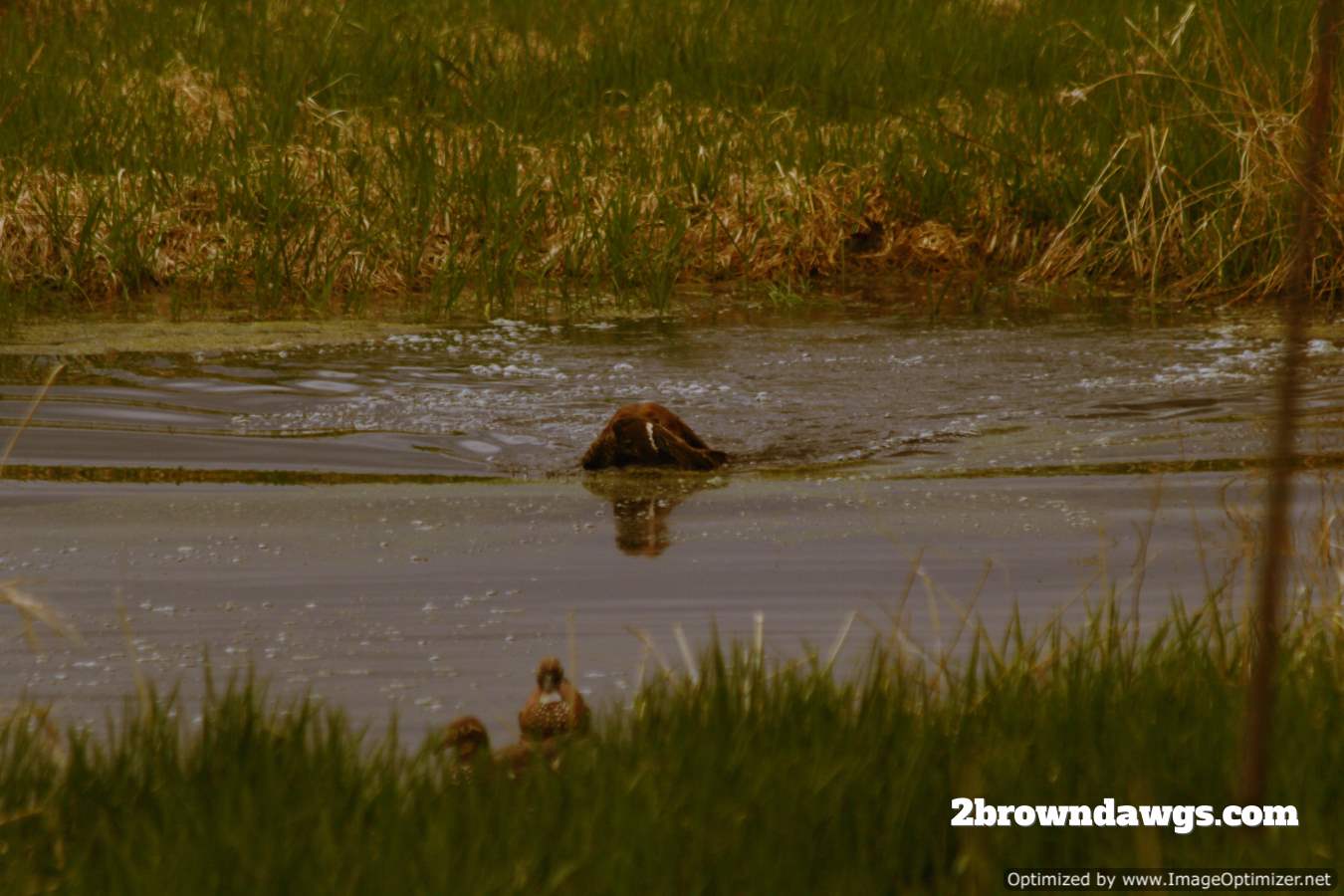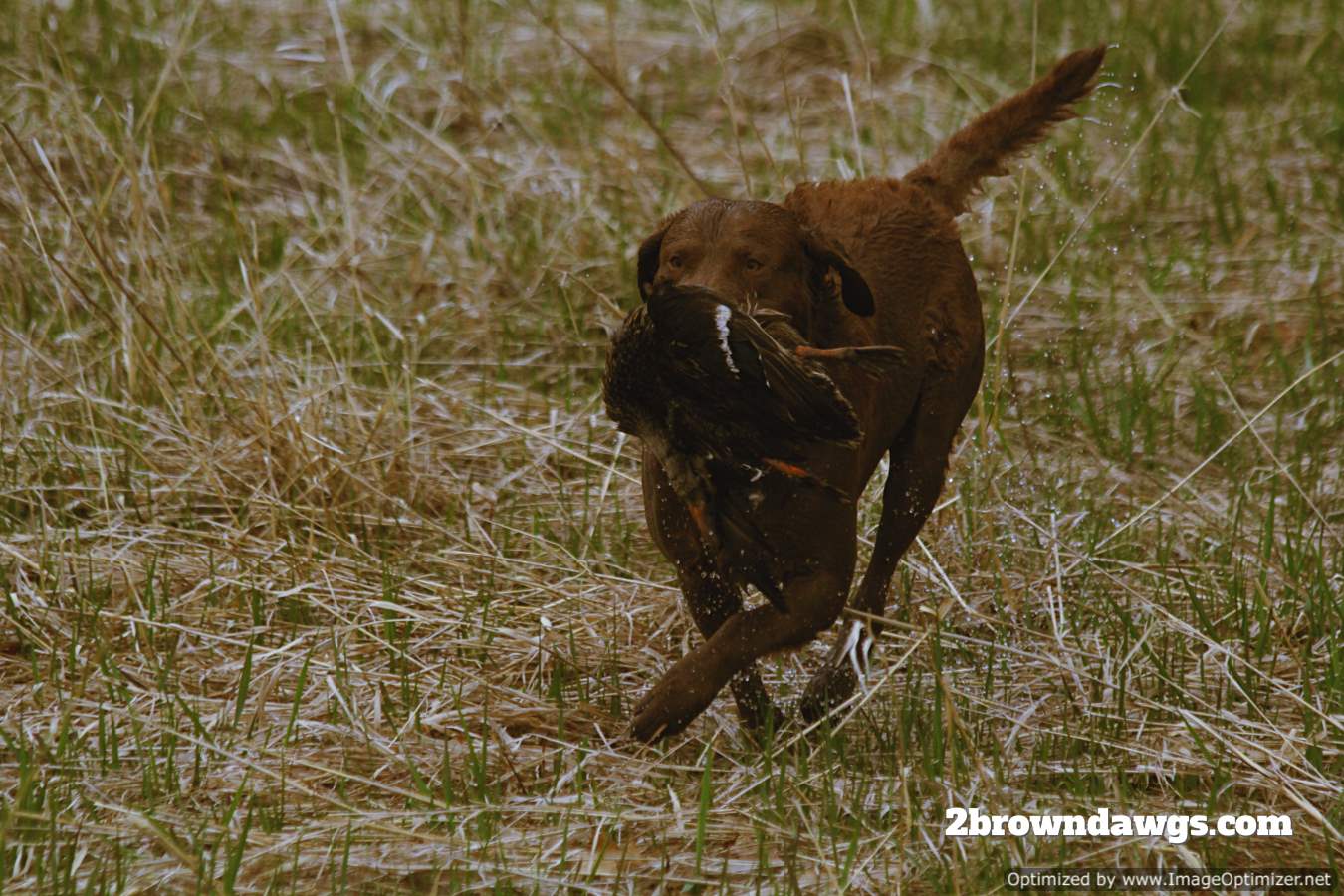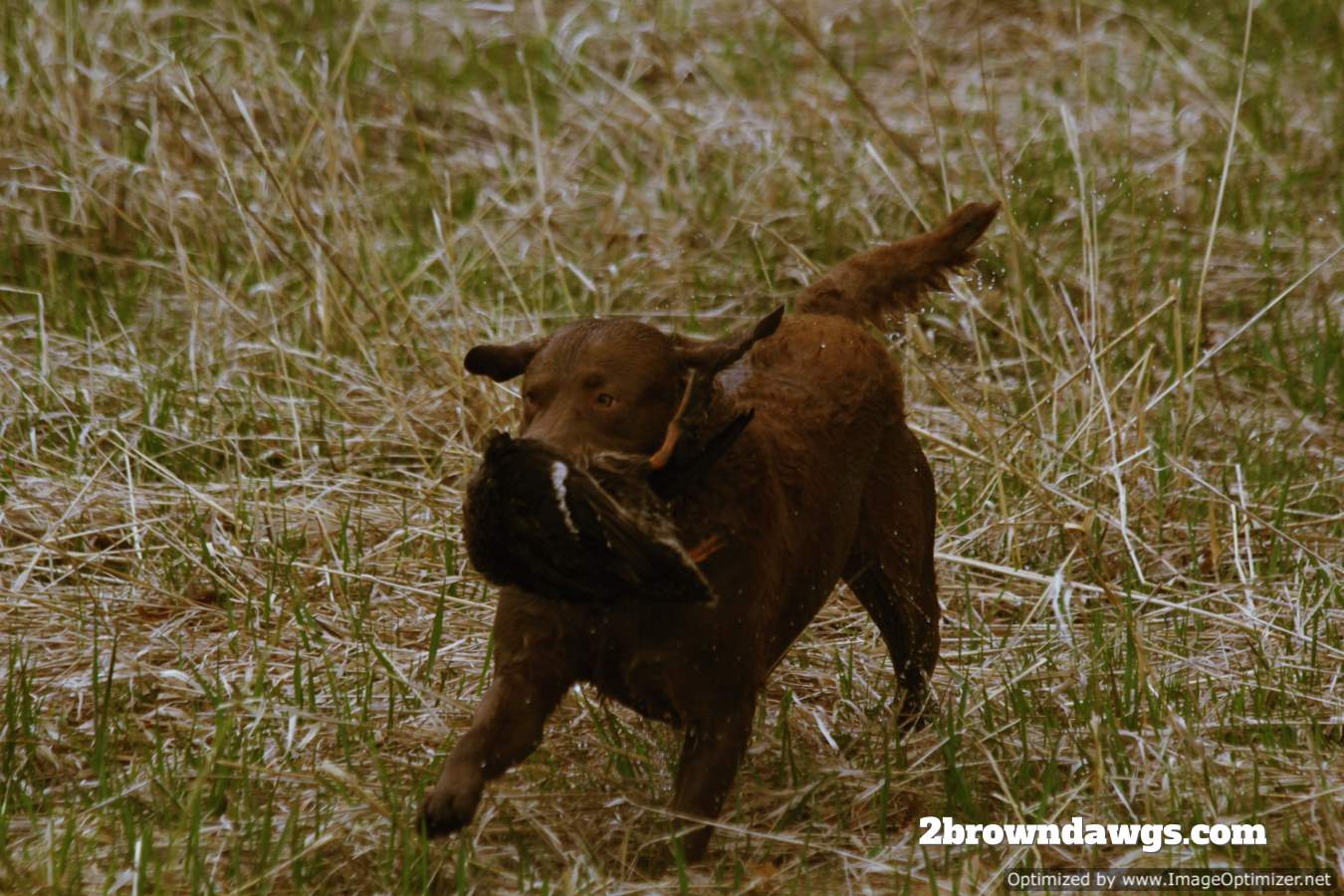 Thanks so much to John and JoAnn for their hospitality.  It was so nice to finally meet them and of course Nellie, Glory, Gambler and MK!  MK is such a character and likes to bite.  Gambler is a handsome clown.  Glory and Nellie are just beautiful.  We had a great time training with them and wish we did not live so far away!
This is the Thursday Bark And Bytes Blog Hop hosted by 2 Brown Dawgs and Heart Like A Dog.
Thanks to all the bloggers who join up each week.  The Barks And Bytes hop is for anything at all and all bloggers are welcome.  You don't have to be a dog blog to join.  Why not join us!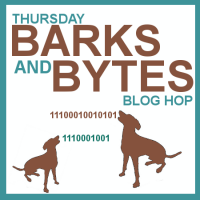 Powered by Linky Tools
Click here to enter your link and view this Linky Tools list…