Our pal Flea of the Jones Natural Chews Blog asked if we would like to review a couple of Jones Natural Chews products in honor of her 2nd blogiversary which is this month.  Of course we said "Yes!"
Don't know Flea?  Well you must check out her blog here.  She blogs all about her dogs, cat, chickens and a duck named Jimmy.  Of course she also blogs about Jones Natural Chews.
Don't know Jones Natural Chews?  The brown dawgs say that your dawgs are really missing out because Jones has a large line of meat treats including bones, bully stix, jerky and sausages…all kinds of things to tempt a pup.  They have beef, lamb, chicken, pork, venison and rabbit products.  Best of all, Jones natural chews are all made in the USA.
The brown dawgs have already tried some of the Jones jerky products.  You might remember that Santa brought them some Chicken Taffy and Rabbit Jerky.
The two products they are reviewing today are Lamb Lung Puffs and Beef Windee Rings.  They have not tried these before.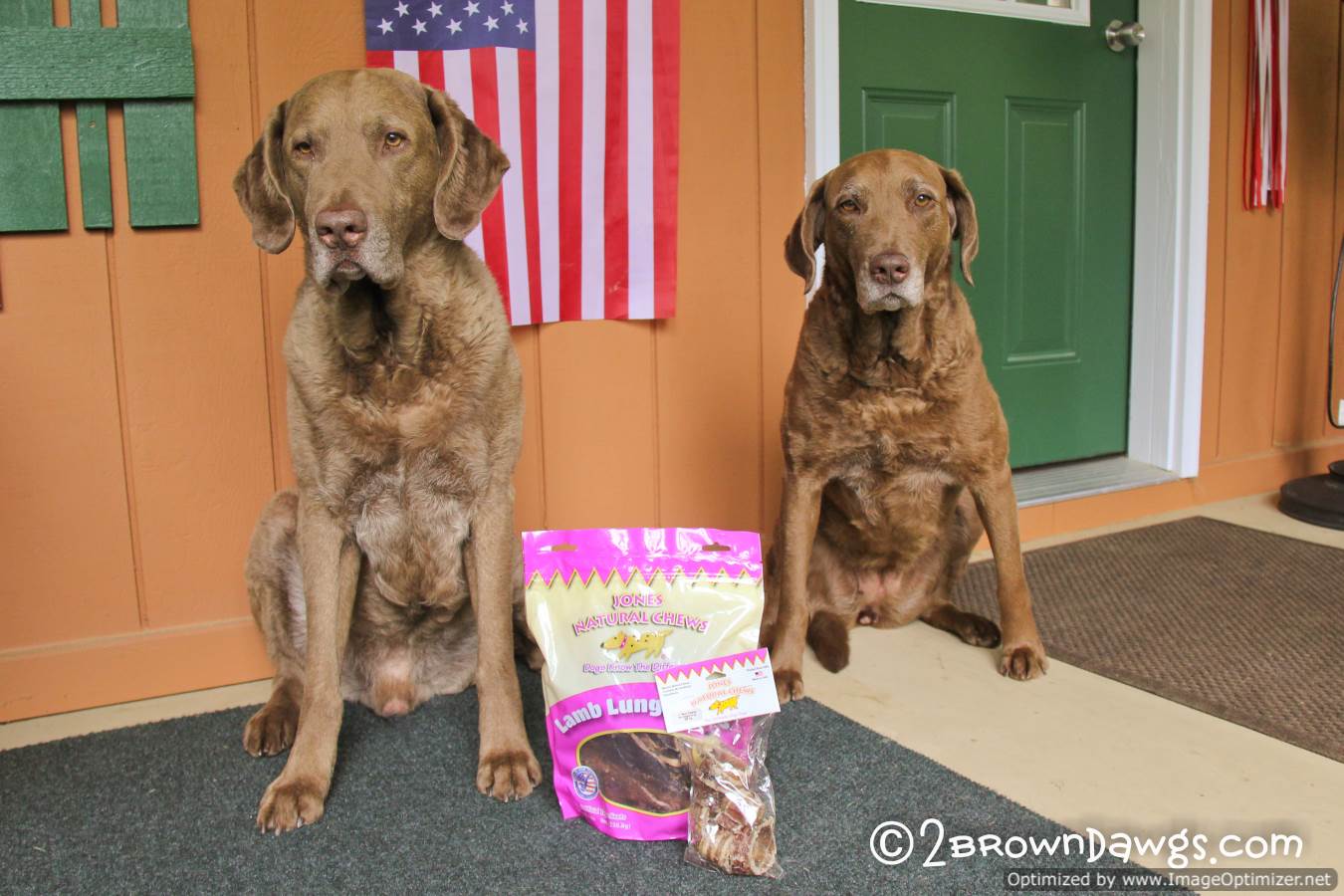 I had intended to have Thunder review these products, but Storm must have smelled a whiff of the meaty goodness and pushed her way into the review, so both Thunder and Storm will be doing this review.
First up, the Lamb Lung Puffs.  These are baked lamb lungs.  They are light and crunchy.  You can easily break them up.  We were sent the 8 oz. package and since they are so light, it is a big bag full.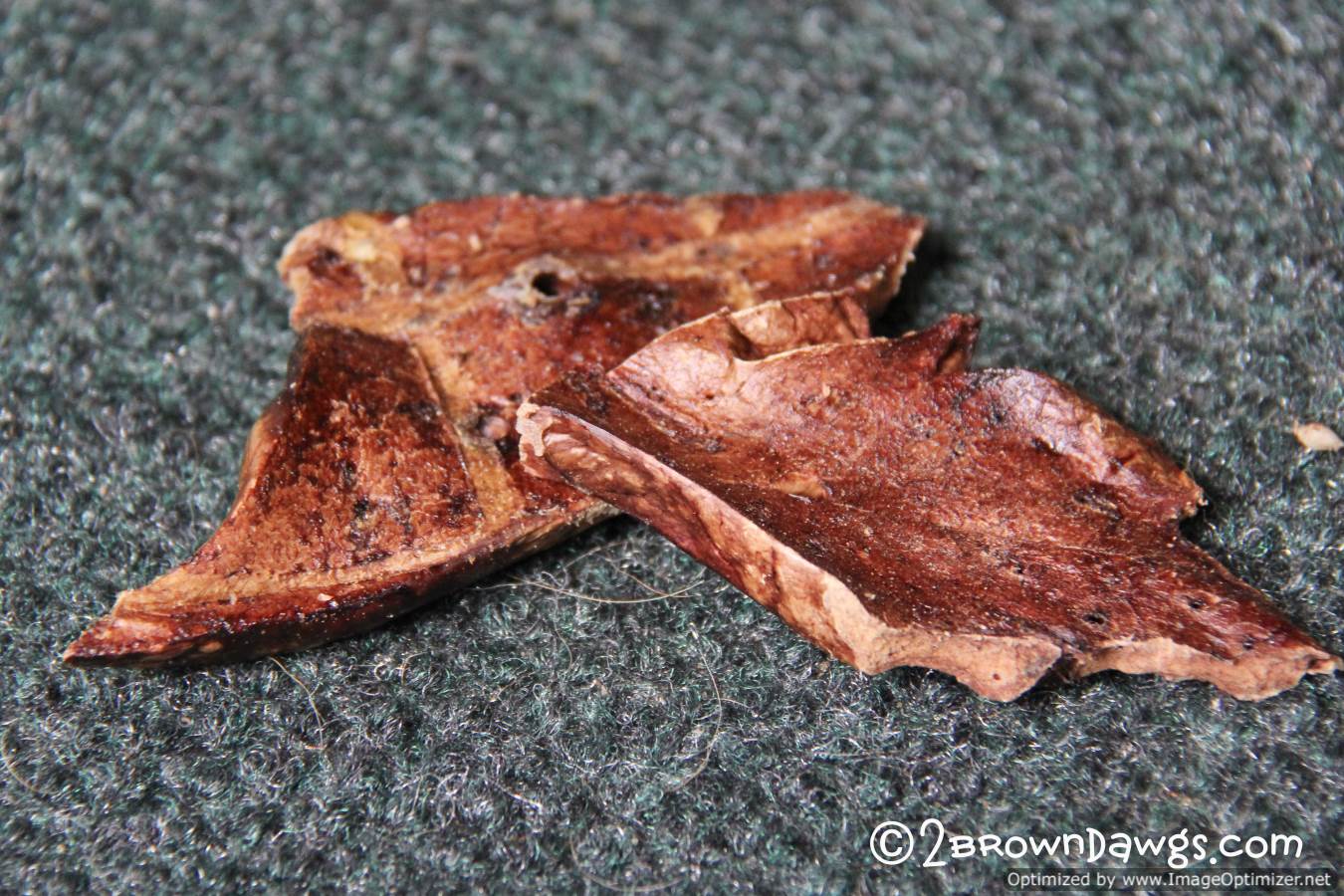 Thunder and Storm loved these.  Crunch, crunch and they were gone.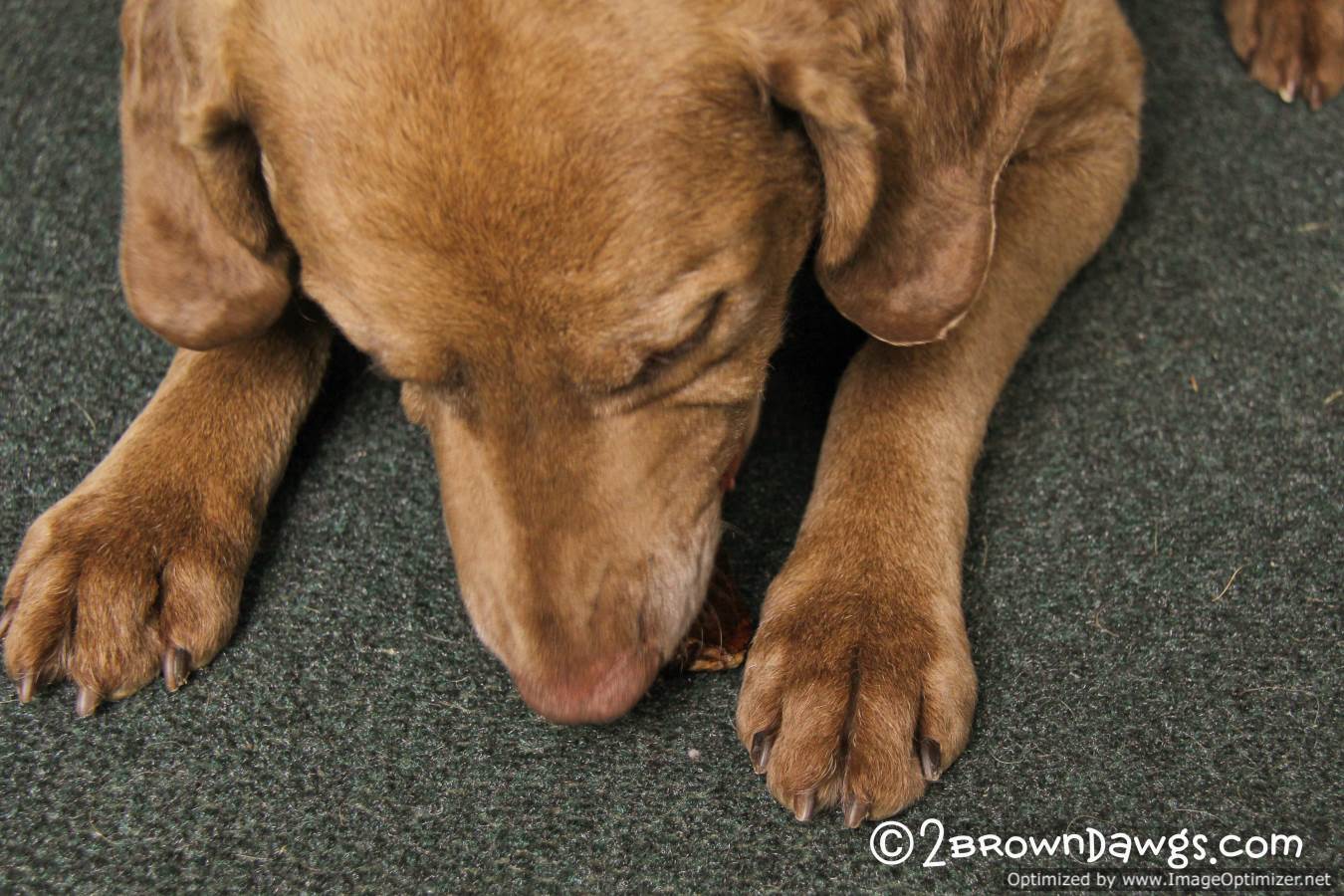 When Thunder squats down to to give his full attention to eating something, you know it must be pretty tasty.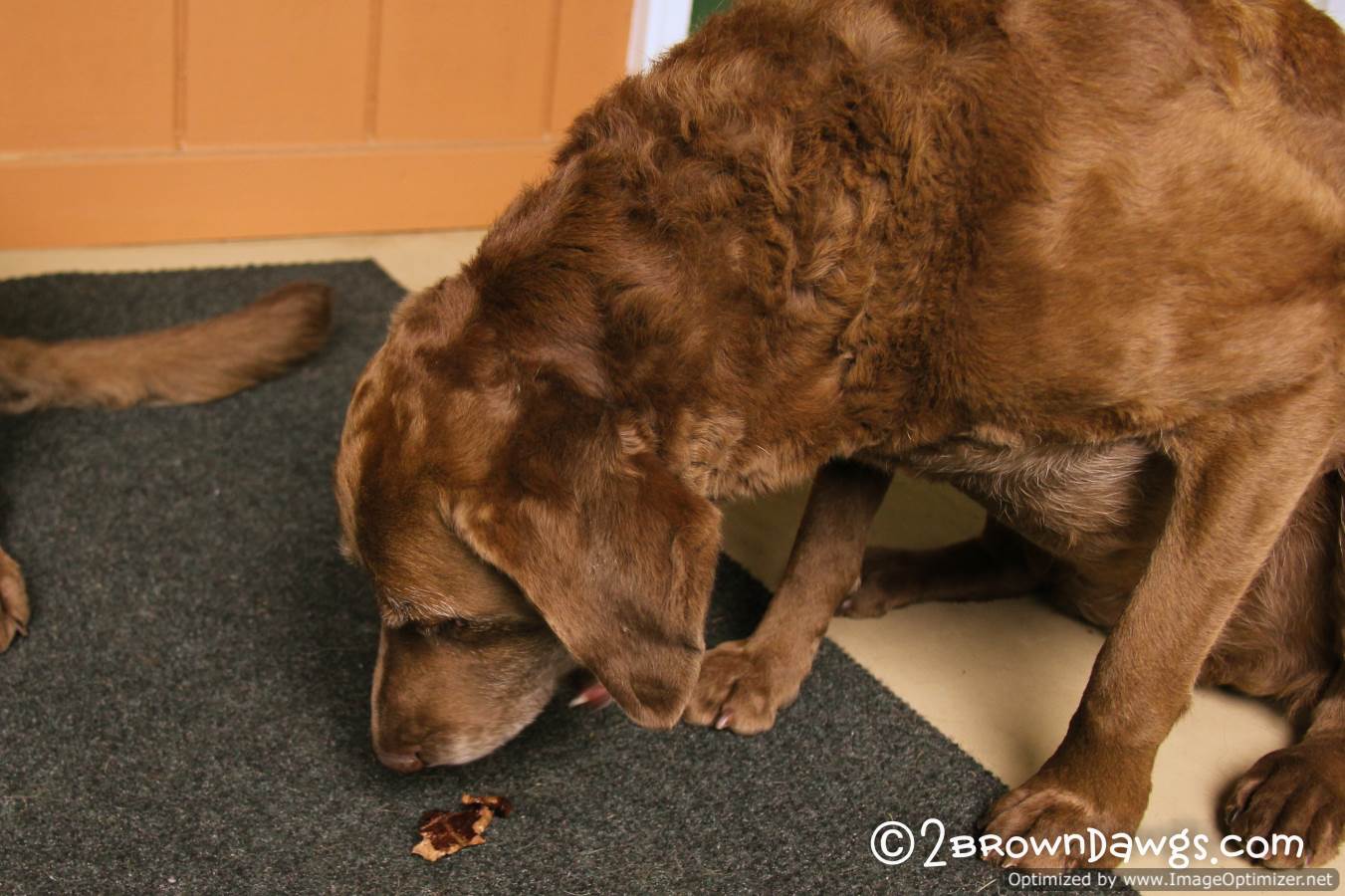 Storm was a bit more delicate with her Lamb Lung Puff.  In no time it was gone.
After Thunder and Storm polished off their puffs, they were looking for more, so next up was the Beef Windee Rings.  Windeee Rings are baked beef wind pipe (or trachea) cut into 1 inch pieces.  According to Jones, they are a good source of glucosamine and chondroitin.
The Windee Rings were very hard and required some chewing.  I think for a larger dog, or an aggressive chewer, these rings are a bit small.  A larger dog can get the entire ring in their mouth which made me very nervous.  It is a hard treat and I worried that one of the dogs might try to swallow it whole.  (Yes brown dawgs can be a bit piggish. 🙂 )
The description of these treats suggest they are for a smaller dog and I tend to agree.  Jones also has a 6 inch Windee piece that I think would be more appropriate for a larger dog. They could gnaw on it like a bone and you could take it away if it got too small.
Storm was actually OK with her Windee Ring because she is a dainty eater.  She crunched it and chewed it until it was gone.  I would say that it lasted a good 3-4 minutes for her.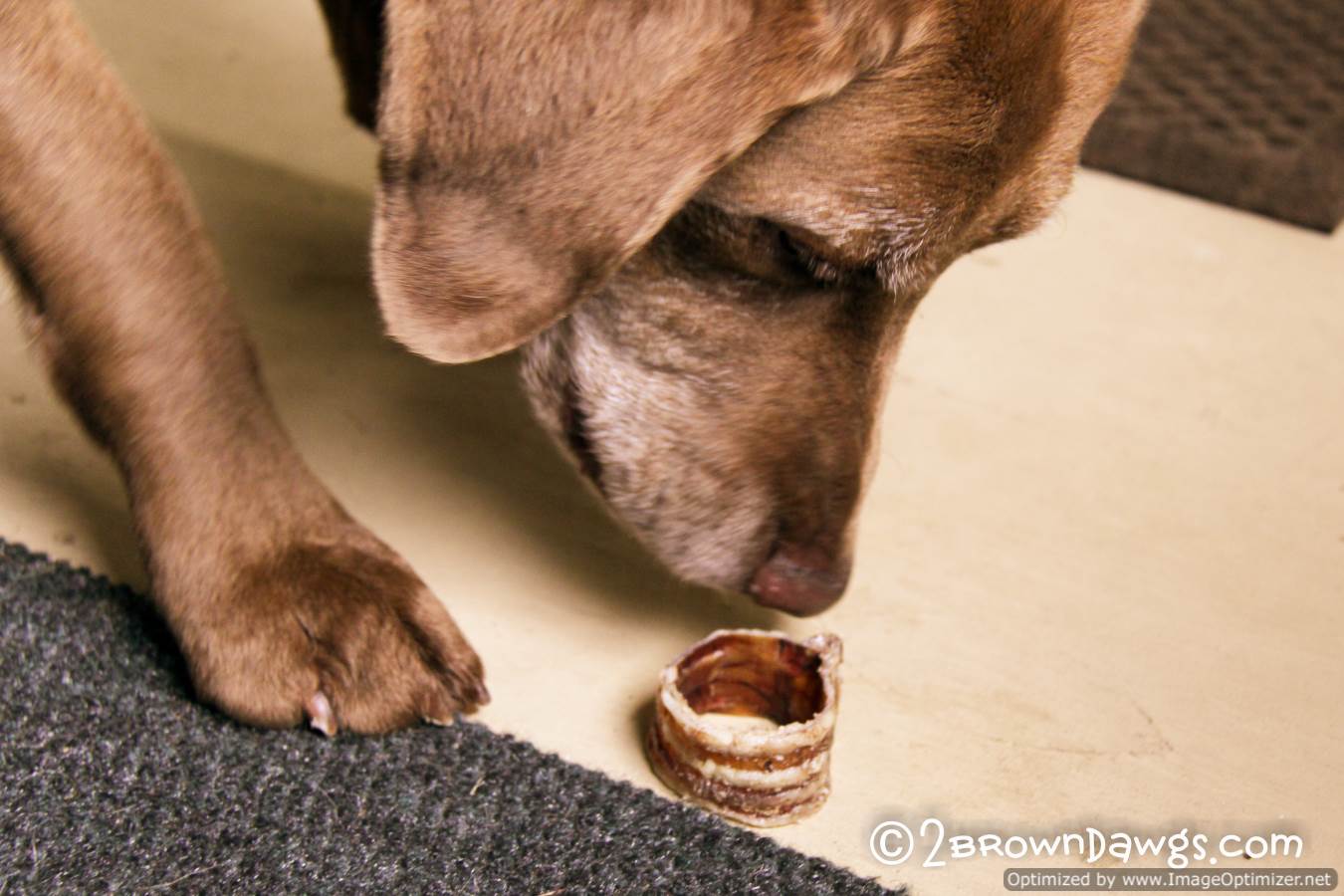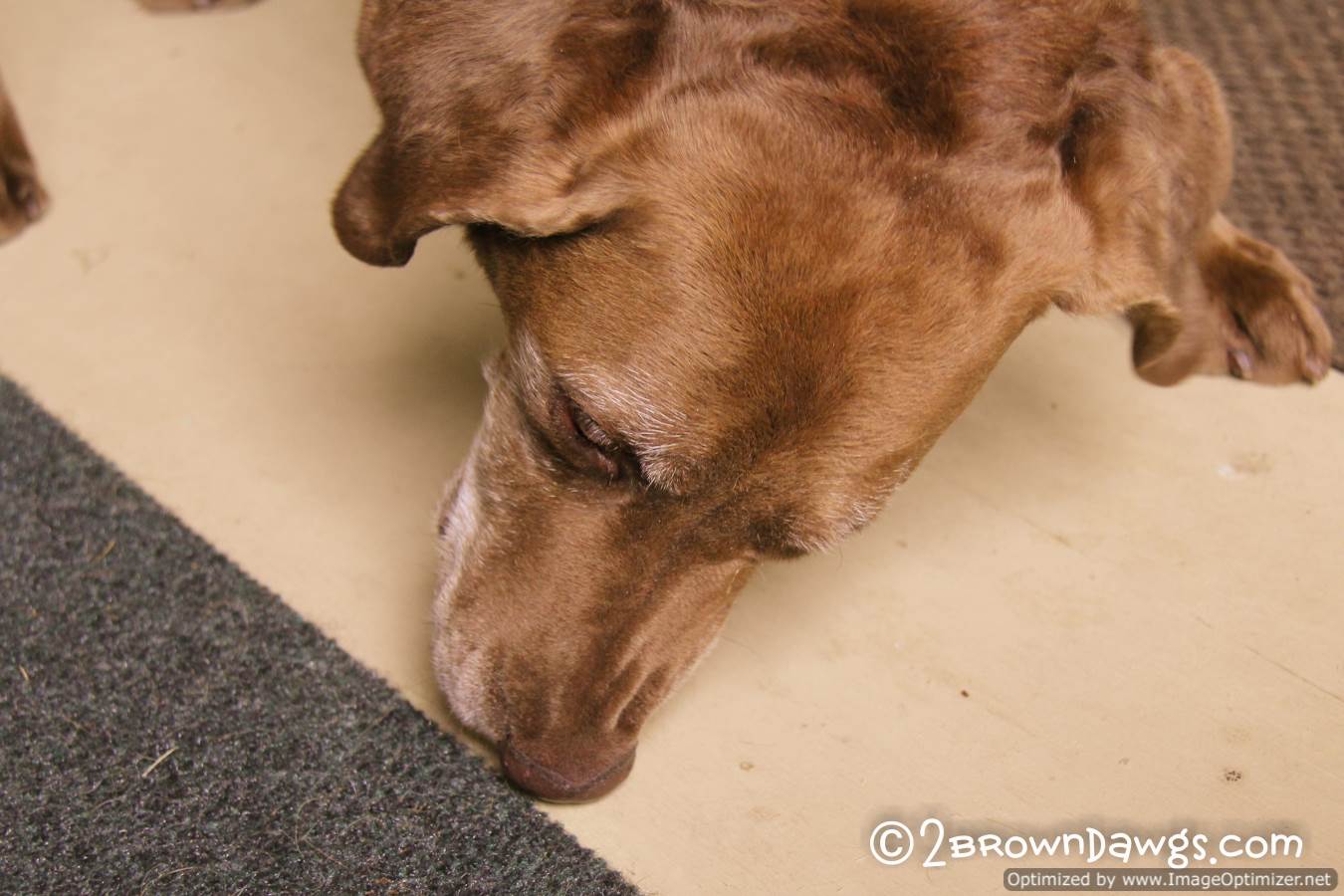 Thunder chewed on his too, but he is a large dog and could easily get the entire thing in his mouth so I monitored him very carefully.  (Whenever you give a hard treat or bone to your dog, it is a good idea to monitor them while they are chewing it.)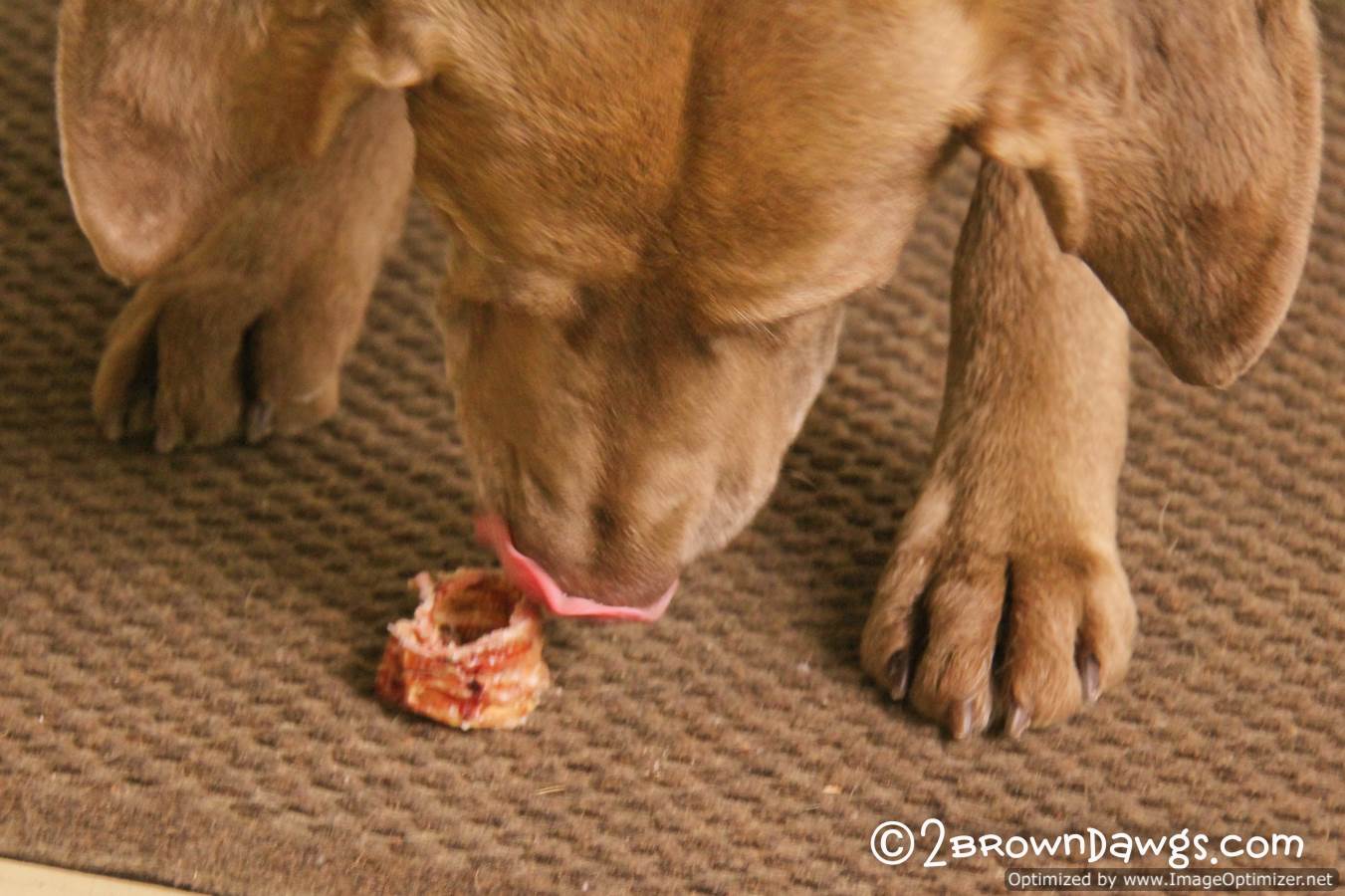 Thanks to Flea and Jones Natural Chews for giving us an opportunity to review these treats and for the give-away.
And a very Happy 2nd Blogiversary to Flea!
Would you like to try some Jones Natural Chews Lamb Lung Puffs or Beef Windee Rings?  You know you do!  Jones sent two bags of each treat and the brown dawgs have been bullied to decided to share.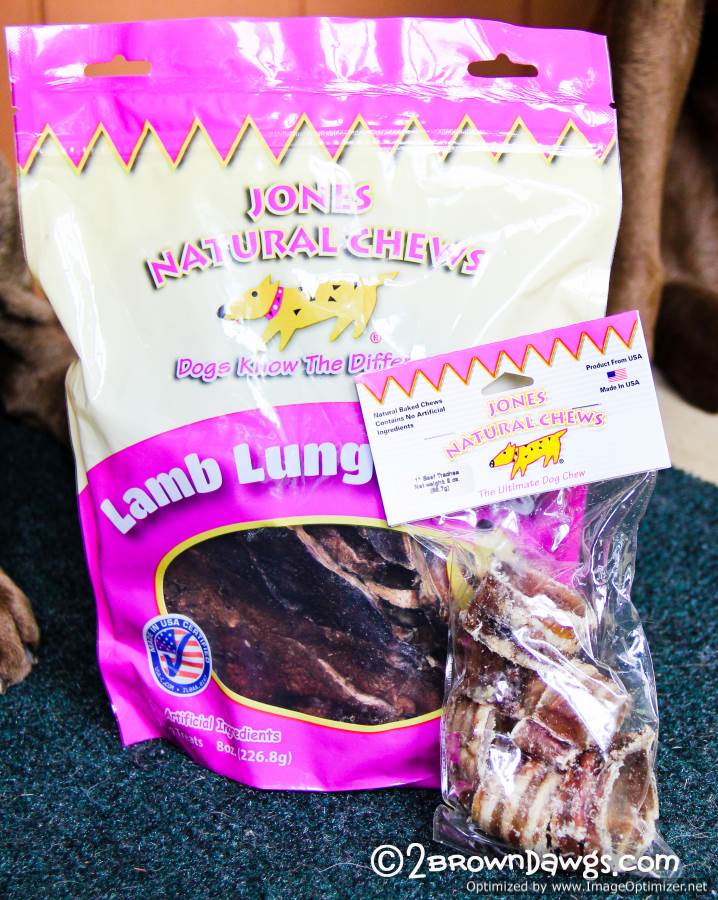 Just leave a comment saying that you want to enter the give-away and which treat your dog would like to try.  Make sure that you fill-out the e-mail box with a valid e-mail address so I can contact you should you win.  The give-away will close Tuesday, July 8, 2014 at 11:59 pm.  I will draw and announce the winners next week.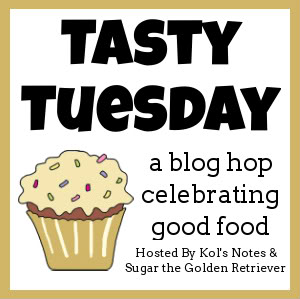 This is part of the Tasty Tuesday Blog Hop.
Thanks to Sugar and  Kol's Notes for the hop!
I received Lamb Lung Puffs and Beef Windee Rings to try and in exchange for my honest opinion.
Powered by Linky Tools
Click here to enter your link and view this Linky Tools list…