Thunder and Storm baked some Peanut Butter Pupcakes for Freighter's third birthday.
After cleaning up the mess it was time to party.
Finally Freighter gets a glimpse of his birthday treat.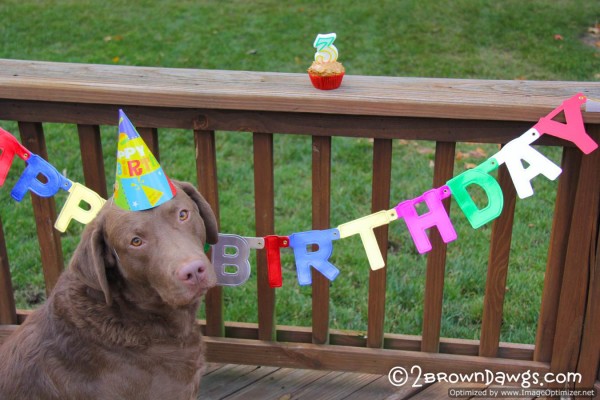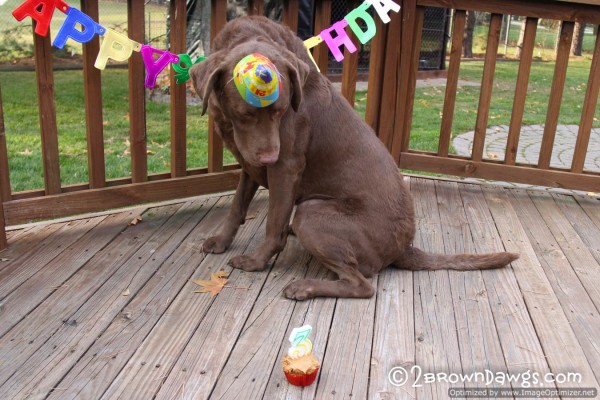 Not so fast Freighter I need a picture with Thunder and Storm.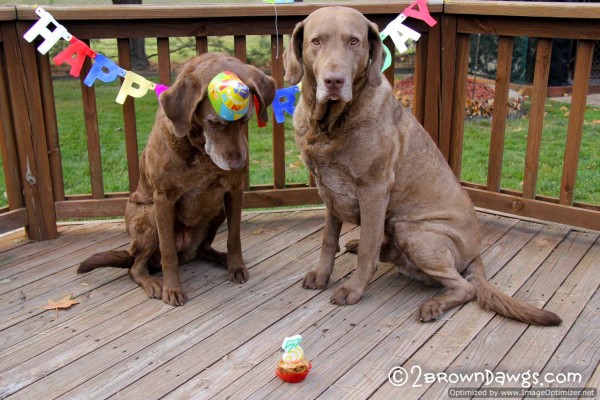 They all got to share this pupcake but the peanut butter frosting made it a bit messy so I did not get great pictures.  Plus it was toward the end of the day and we had taken several other pictures doing different things so they were uncooperative.
I was trying to get all the pictures I needed for several posts on one day because snow was predicted for the next day.  But the next morning there was no snow and although it was cold, the weather was nice enough to take another go at pictures.
This time I didn't frost the pupcakes.  They are large treats so Thunder and Storm split one.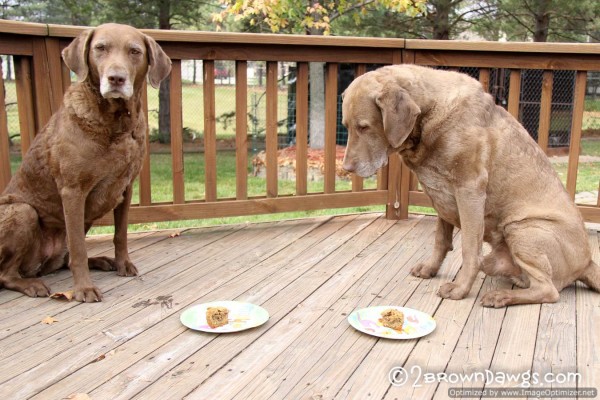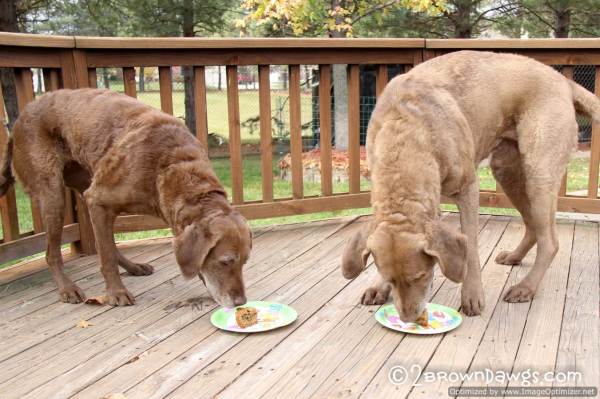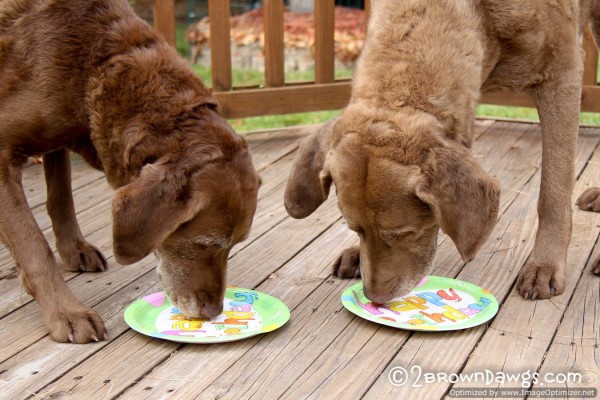 Freighter got a whole one to himself.  It was his birthday treat after all.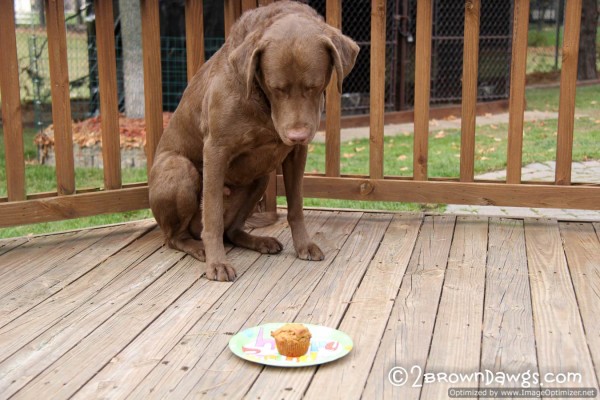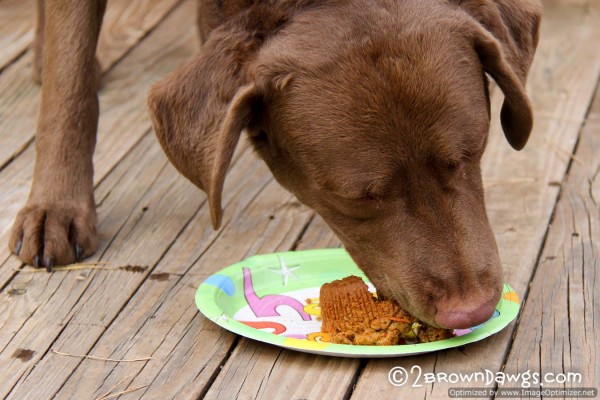 These were a huge hit.  I froze the remaining three pupcakes (recipe makes 6).  For the rest, I will probably split each three ways since they are so large.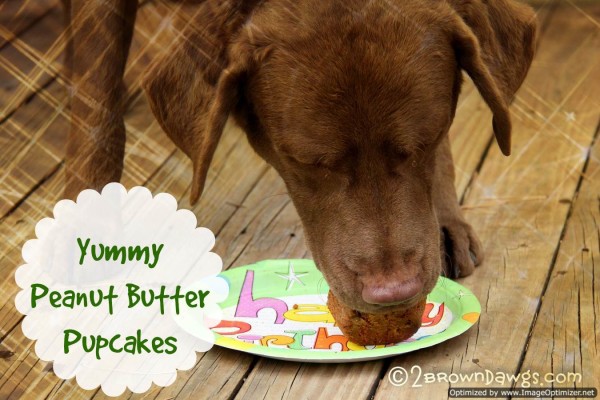 Tomorrow is Freighter's actual birthday.  I asked him what he wanted for his birthday and he told me.  Come back tomorrow and see if he got his wish!
This is the Thursday Bark And Bytes Blog Hop hosted by 2 Brown Dawgs and Heart Like A Dog.
The Barks And Bytes hop is open for all topics; however, Jodi and I ask that if you want to participate in the hop, you either share the linky list, or link back to one of our blogs.