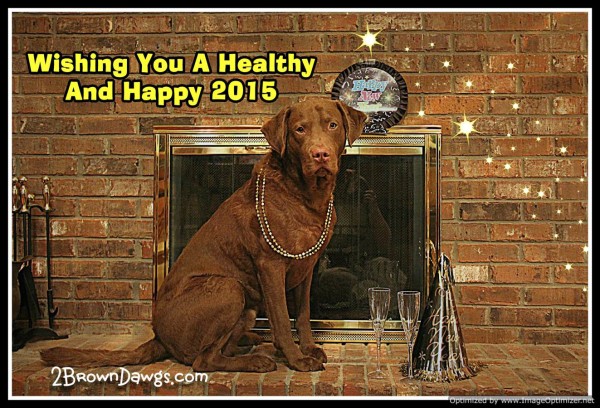 Welcome to the first Thursday Barks And Bytes Hop of 2015!  We wish you a happy and healthy 2015.
Resolutions
Last year we participated in the Resolve To Move Your Mutt Blog Hop hosted by SlimDoggy and Keep the Tail Wagging.  We shared photos of our pups with their resolutions for 2014.
It is time to check and see how the brown dawgs did.
Thunder first: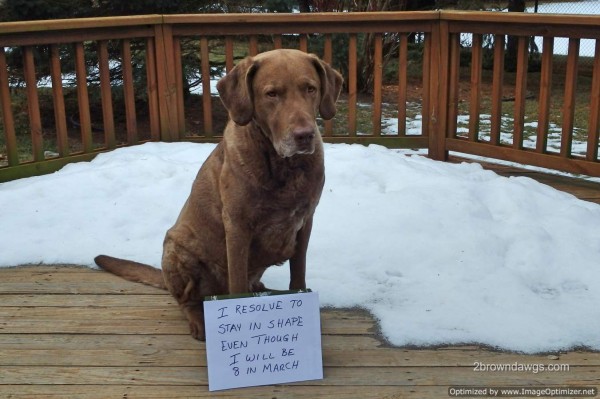 Thunder did a great job with his resolution.  He is retired from hunt testing but he is still a hunting dog so he needs to stay in shape.  We make sure to get him out to exercise often and we watch his diet so that he maintains his weight.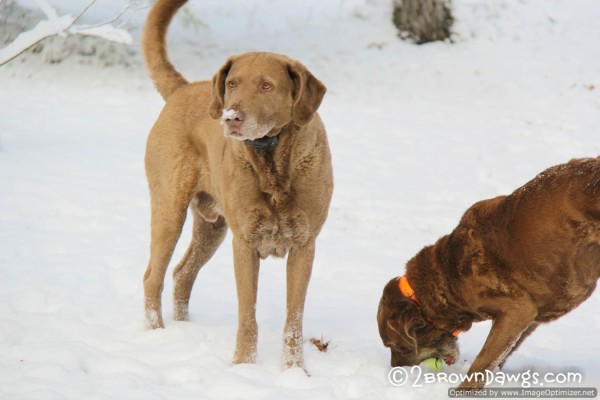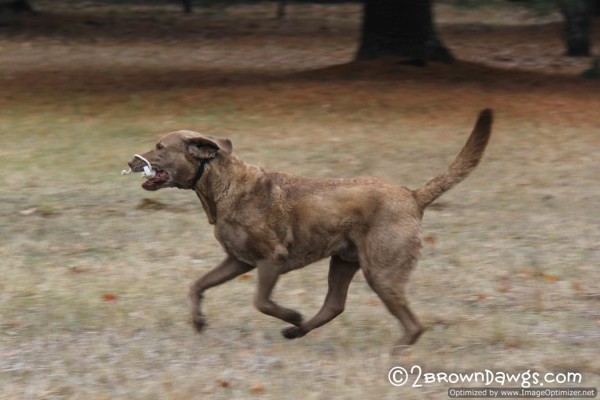 Storm next: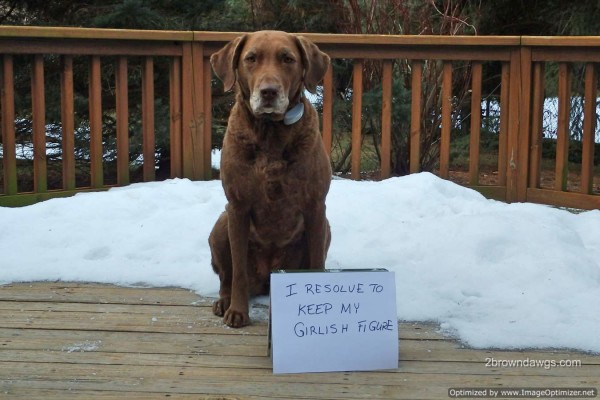 Storm had to work at keeping her resolution.  She turned seven in June and is spayed, so it can be more difficult to control her weight.  We measure her food and make sure she gets plenty of exercise.  If for whatever reason she is a bit less active, we cut her food back to compensate.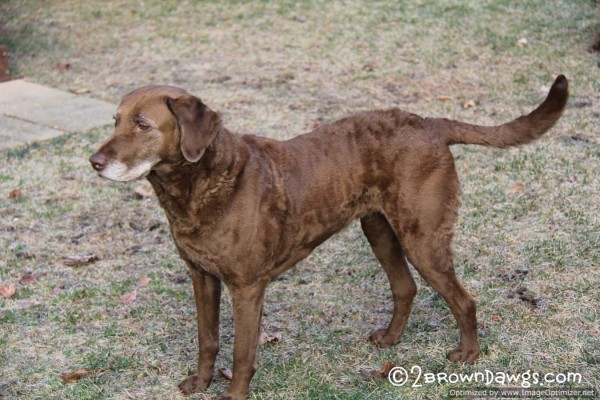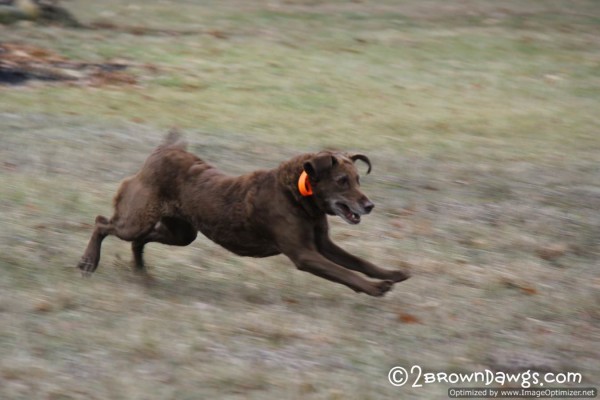 Finally Freighter: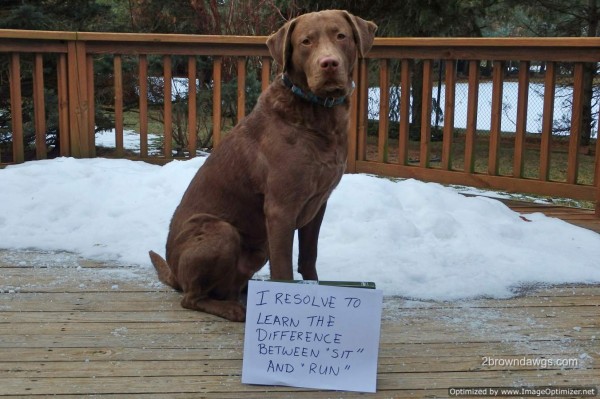 Freighter is still working on his resolution.  We were hoping to get his Senior title on him last summer, but darn it is hard to sit or even think straight when they are shooting ducks.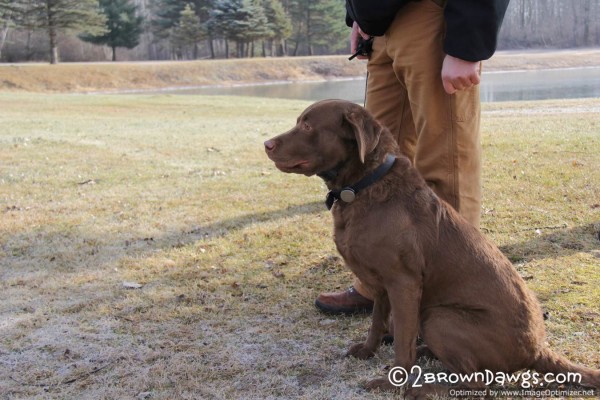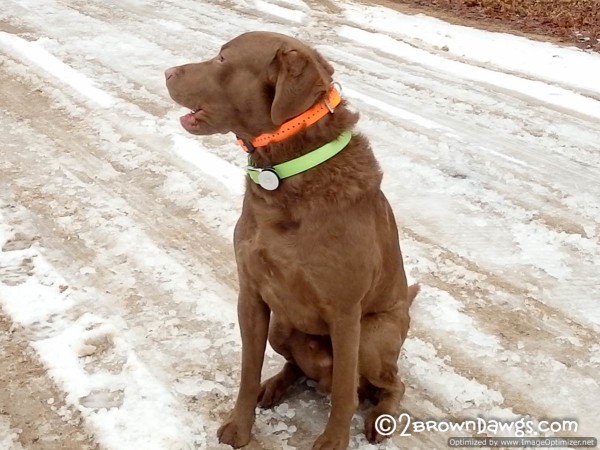 All three dogs picked good resolutions last year and will continue to work on them in 2015.  Many thanks to SlimDoggy for reminding us to review our results.
Instagram
Do you have an Instagram account?  I have been trying to spend more time with mine.
This past year I tried to devote some time to becoming comfortable with Twitter.  Despite getting an excellent tutorial from Becoming Cliche,  I am not there yet.  I don't know if it is because I cannot say anything meaningful in 140 characters, or if it is all the code used.  Favorite?  Retweet?  Hashtag?  What?  It moves super fast.  Before you know it there are loads more tweets.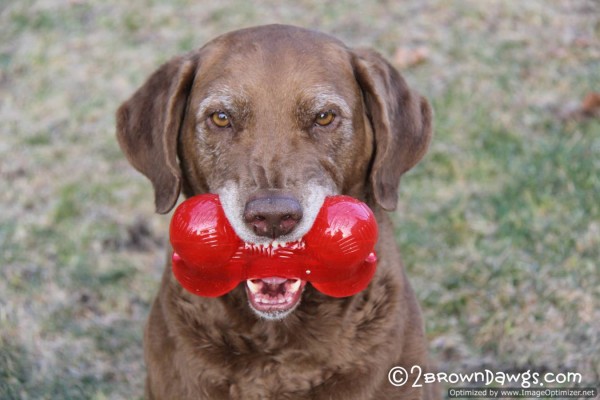 My one big bugaboo is that I have to resize the photos that I take with my camera in order to post them on Twitter.  It is just one more thing to do when I am short on time so I don't do it as often as I would like.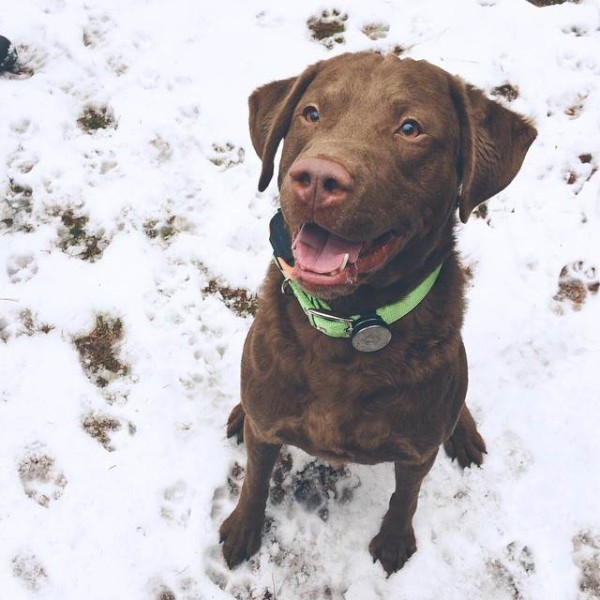 I plan to continue to try to work with Twitter.  Maybe one day it will be easier for me, but in the meantime, I am having fun messing around on Instagram.  It is easy to use on my phone and I like that I can easily share the pictures with my other social media accounts.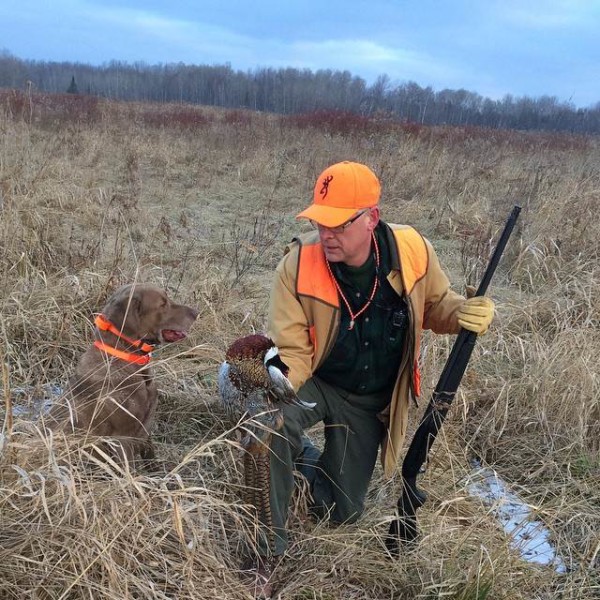 I heard the other day that Instagram has more users than Twitter.  I guess it is growing quickly.  In fact next week I will have a give-away for the Whistle pet activity monitor that will be run exclusively on Instagram.  The nice people at Whistle requested that we use Instagram and it works out since I have been wanting to spend a bit more time using my account.
I will post more about the monitor and give-away on the blog and on Instagram next Monday.  If you don't have an Instagram account you have time to create one.  If you already have an account, great.  Feel free to post your address in the comments so I can find you, or better yet, follow the brown dawgs and we will follow you back.  You can access our account by clicking the Instagram widget on the sidebar.  Or directly by clicking:  http://instagram.com/2browndawgs
This is the Thursday Barks and Bytes Blog Hop hosted by Heart Like A Dog and 2 Brown Dawgs.