We had a good weekend at the dog show.  Freighter was Winners Dog on Saturday and earned 2 more points toward his Championship.  That brings him to 10 points.  He already has the two major wins that are required to earn his Championship, so he just needs 5 more points to finish.
Sunday he was Reserve Winners Dog so no more points to add, but he was a good dog in the ring and even let the judge inspect his bite without squirming.
I was not ringside on Saturday, but I was there taking pictures on Sunday.
Here are a few: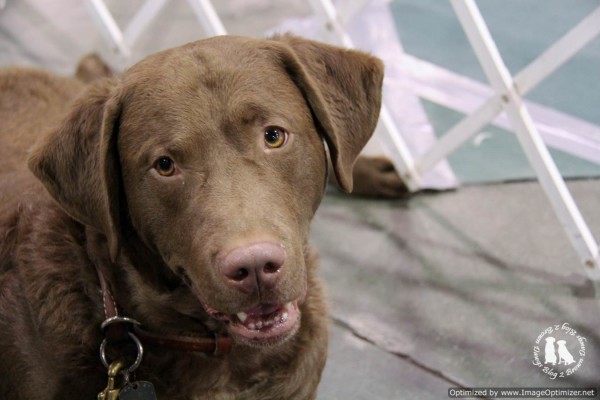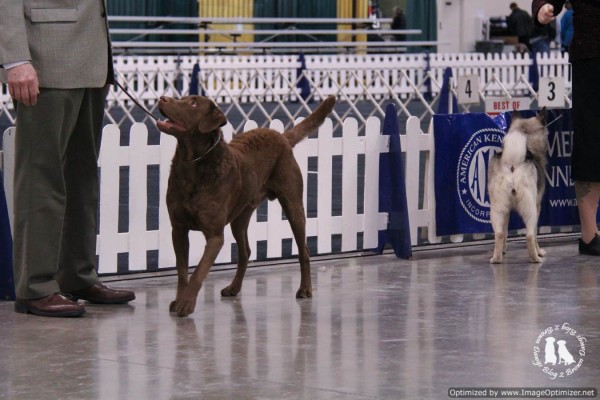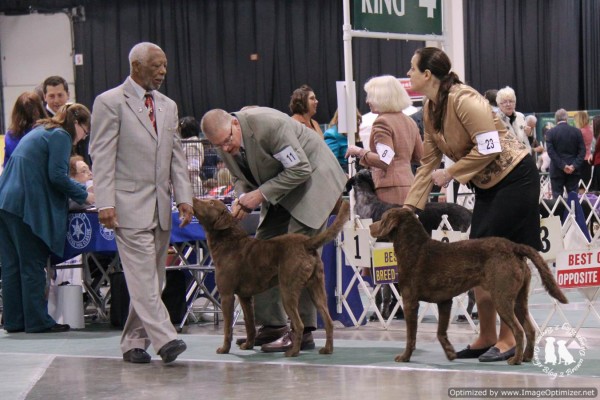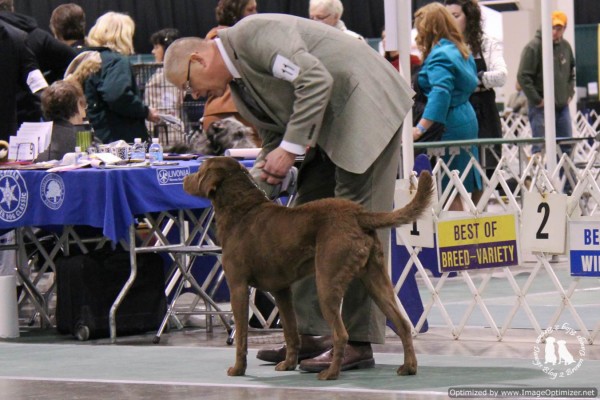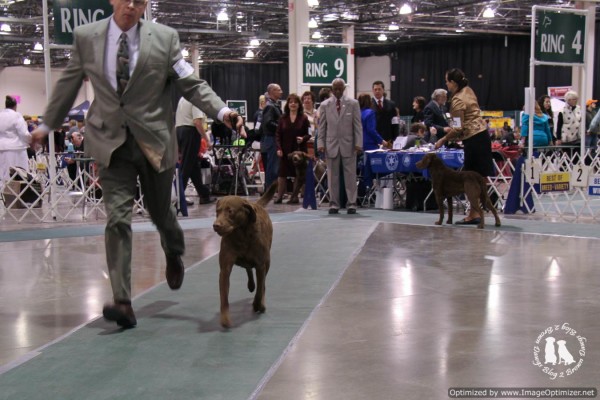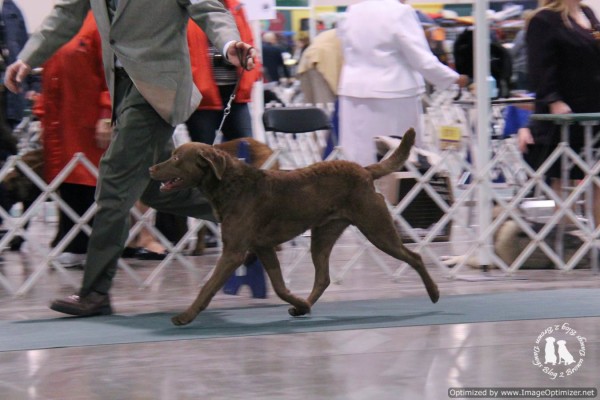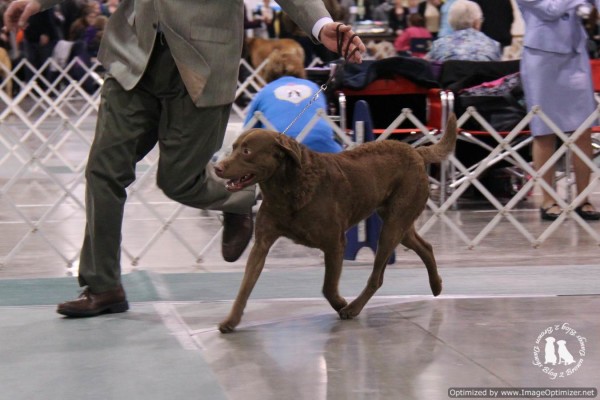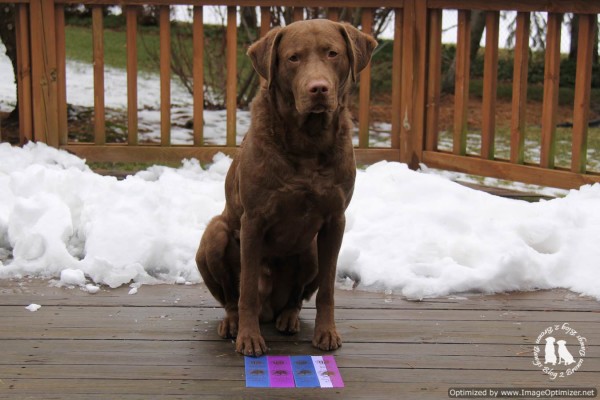 So where was I while Freighter was in the ring on Saturday?
I was at a couple of health clinics with Thunder.  At some of the larger shows the club putting on the show will also sponsor health screening clinics.  These clinics are great because generally the screening tests are offered at a nice discount, sort of like a group price.  At this particular show they offered eye screening exams, cardiac screening, patella screening and a reproduction clinic for collection and freezing of semen.  You do not have to be entered in the show to take advantage of these clinics.  Sometimes you have to make and appointment and sometimes it is walk-up.  These clinics are an easy way to obtain some clearances at a discount.
Thunder had an appointment to have his semen evaluated.  You see when you have a stud dog, especially if they are getting older, you need to have them checked now and again just to make sure they still have "it".  I will explain more about what they look for when they do the evaluation in tomorrow's post as part of my Health Screening Series, but to make a long story short, Thunder still has "it".  🙂
Thunder also had his eyes checked.  Again it has been a few years since he has had it done so it was time to have them checked.  To do this exam drops are put in the dog's eyes to dilate them just like is done for people.
The eye clinic was very busy.  It is first come, first serve and we were at the back of the line.  I think we waited about an hour for the exam.  When you stand around for an hour, you tend to strike up conversations with the people around you.  At least I do.  I spoke to a Sheltie breeder who was there to have some tiny puppies' eyes screened.  The breeder told me that they screen eyes starting at 6 weeks!
A girl about 9 or 10 came over to ask if she could pet Thunder.  She was adorable.  Thunder has always been good with kids and he just let her pet him without getting all wild or excited.  The girl told me that she was there with her Mom and Dad and their "hunting dog" to have its eyes screened.
Finally it was our turn for the exam.  The exam itself takes less than 5 minutes.  I am happy to report that Thunder's eyes were normal.
Between Freighter's points and Thunder's results, it was indeed a good weekend!