Canine Good Citizens
Way back in 2009 Thunder and Storm took the Canine Good Citizen (CGC) test and passed.  At that time it was considered an "award" by the AKC.  They received a nice certificate and that was that.
In 2013, the AKC made CGC a title which can be included with the dog's title record and will appear as part of the dog's titled name on pedigrees and in programs for official events.
When the AKC made CGC a title they did not really change the test so the AKC established a method to convert awards earned prior to 2013 into titles.  All that is required is to fill out a form, attach a copy of the award certificate and send a check for $20.
I have been meaning to do this for Thunder and Storm since the AKC made the change.  I figured they earned the title, so why not make it official.  OK it bugged me a bit that I had to pay another fee for something I already paid for without any offset for the money I sent back in 2009 to get the award certificate, but I decided to go ahead anyway.
Back in January I sent in the paperwork with check, and this week their new certificates arrived.  They were identical to the old certificates but with GCG added to the end of their names.
So now Thunder is: Ch HR SRR's North Point Thunder Bay SH CGC WDQ
Storm is officially: HR Irish's Great Lakes Nor'easter SH CGC WDX
Don't they look thrilled?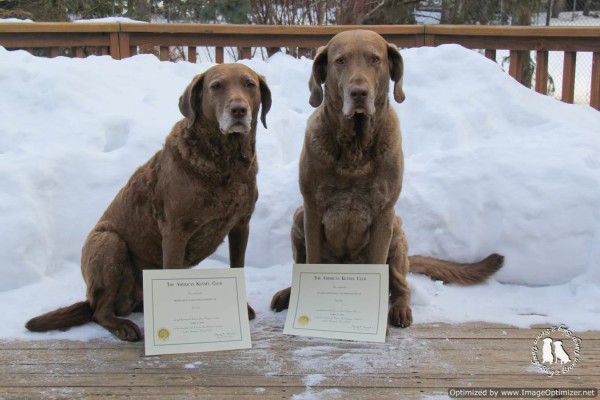 Freighter's Annual Vet Visit
A couple of week's ago it was time for Freighter to make his annual visit to the vet.  He needed a couple of vaccines and his heart worm check.
Freighter is always happy to go to the vet's.  There are people there who dote on him and give him lots of pets.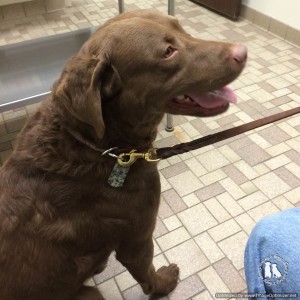 He lost about a pound from the last time he was there.  We have been having a hard time keeping weight on him.  His correct weight is right around 85 pounds.  Recently we changed his food rather than keep upping the food he had been eating.  So far the new food seems to be working better for him.  Time will tell.
We also brought Nestle with us because she needed a vaccine too.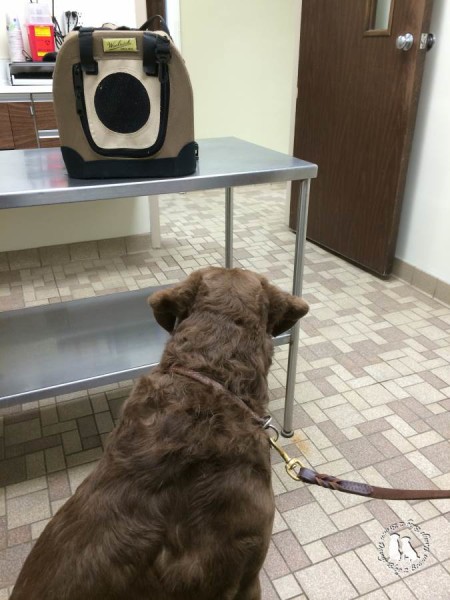 Freighter doesn't mind the shots, but he hates the blood draw for the heart worm check.  He won't hold still for it.  We have found that putting him on his side on the table and taking it from his back leg works well.  As long as hubby holds him and I give him treats, he forgets all about the vet drawing blood.  We have it down pat now. This year it went the smoothest it ever has.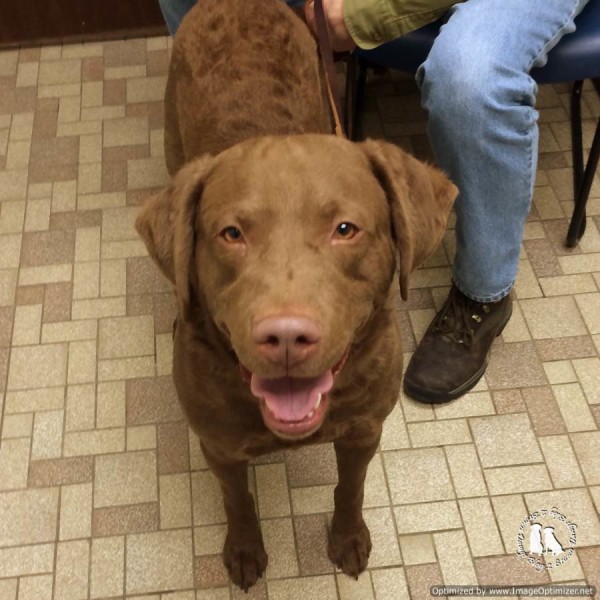 Thunder's Up Coming Breeding
JoAnn over at Sand Spring Chesapeakes has updated her website about the upcoming breeding of Thunder and Glory.  There is also all kinds of info about Glory and of course the rest of the Sand Spring gang.  If you are not a follower, make sure you become one because all the breeding and puppy info will be there.
Thanks to JoAnn for doing such a nice write-up on Thunder.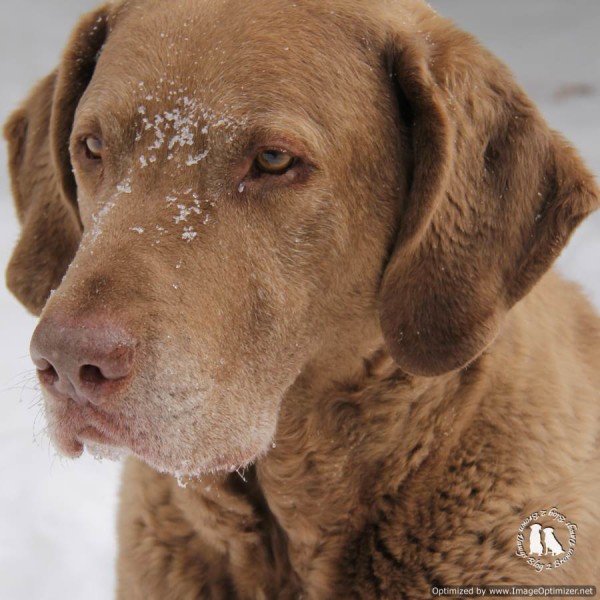 Maybe you noticed link on my sidebar to the breeding information page over on the Sand Spring website.
This is the Thursday Barks and Bytes Blog Hop hosted by Heart Like A Dog and 2 Brown Dawgs.