Hunt tests evaluate a dog's marking and memory.  In lay terms: a dog's ability to see, remember and retrieve multiple birds (or bumpers) that they have watched being thrown and falling in the field.  Young or inexperienced dogs start by watching one bird (or bumper) and as their training progresses we add bumpers.
A couple of weeks ago Storm ran a quad in training (4 marks).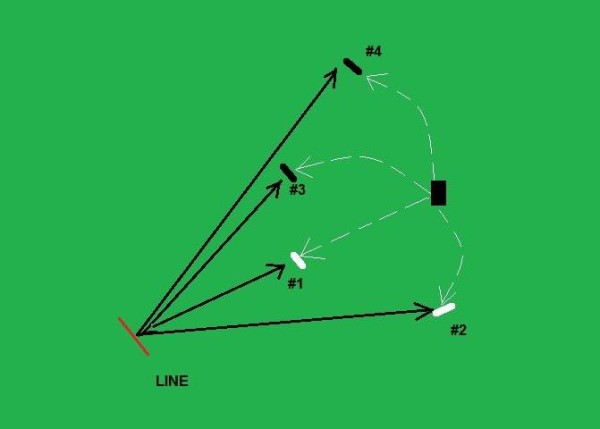 The bumpers were thrown in the order they are numbered, but could be retrieved in any order.  The first bumper was thrown toward the dog which also tests steadiness.  Marks #3 and #4 were thrown so they landed almost in a line which adds difficulty.  The challenge for the dog is to sit still to watch all of the bumpers thrown and then to remember where they fell and retrieve them.
This kind of set-up is a good physical and mental work-out.  It was definitely a good work-out or Storm who is used to doing triple marks but struggled with the last mark of this quad.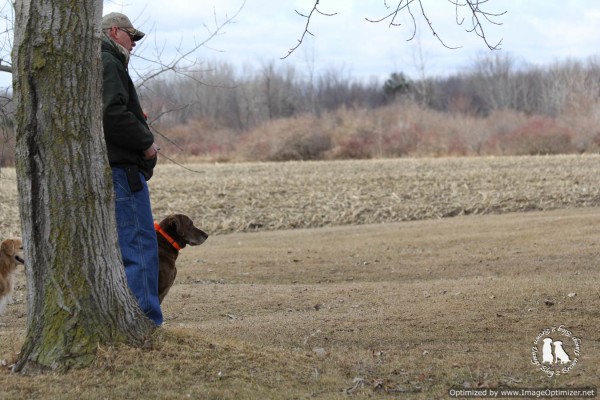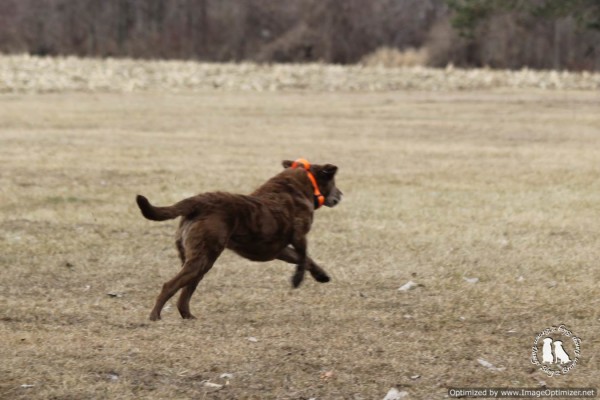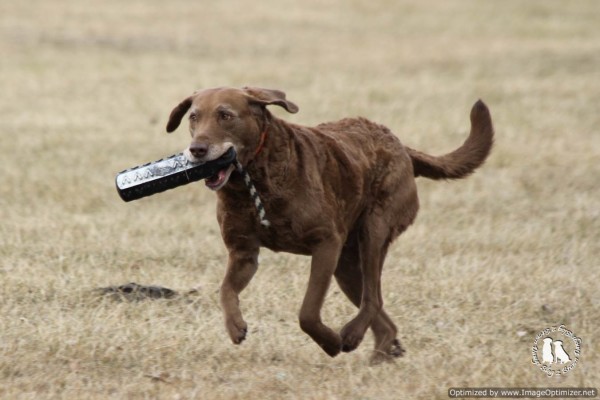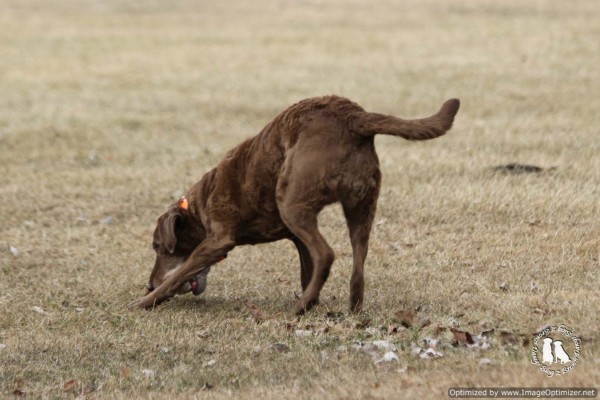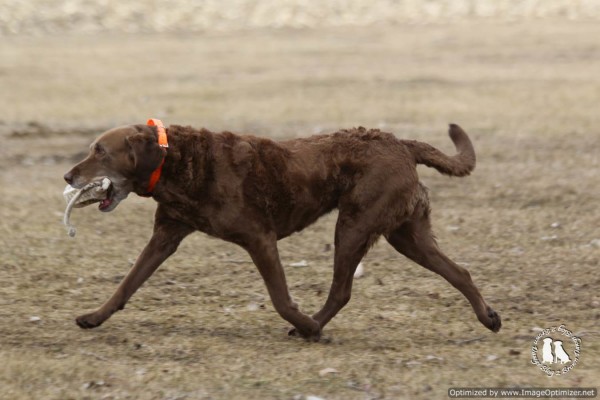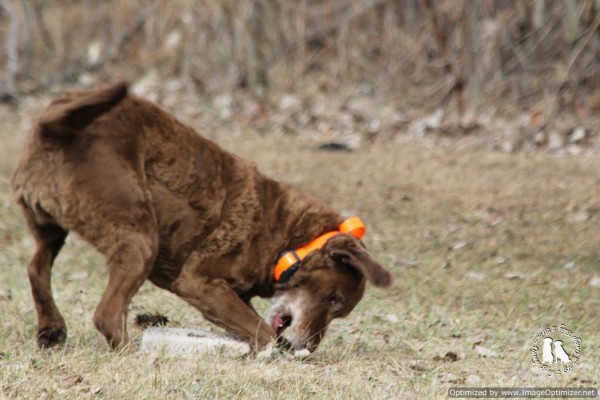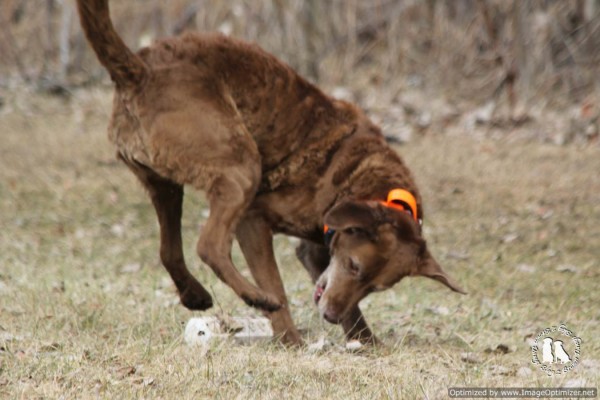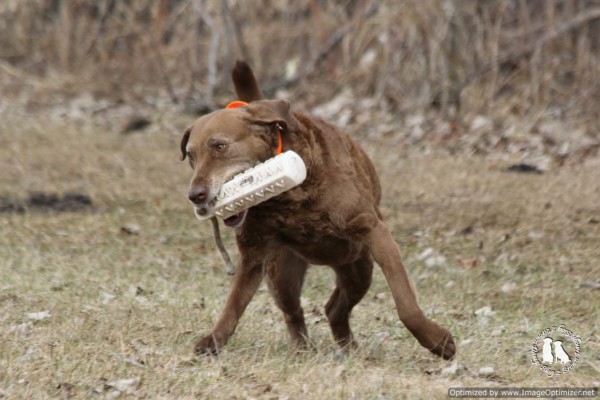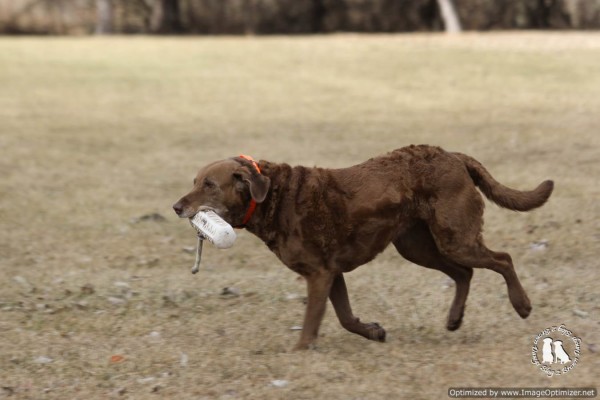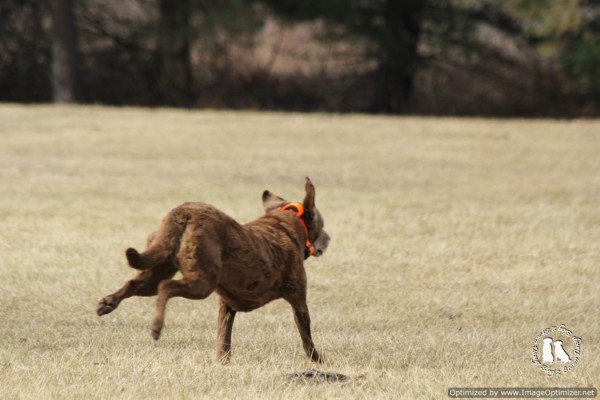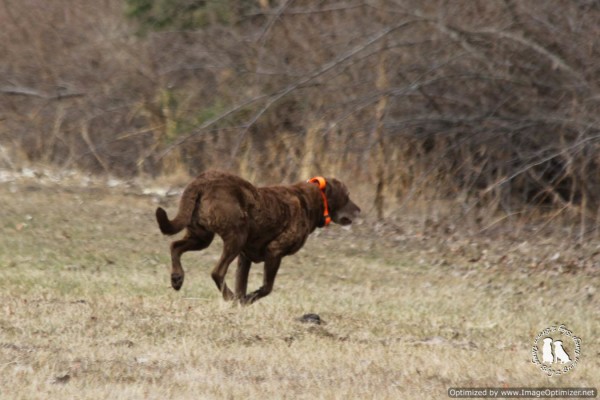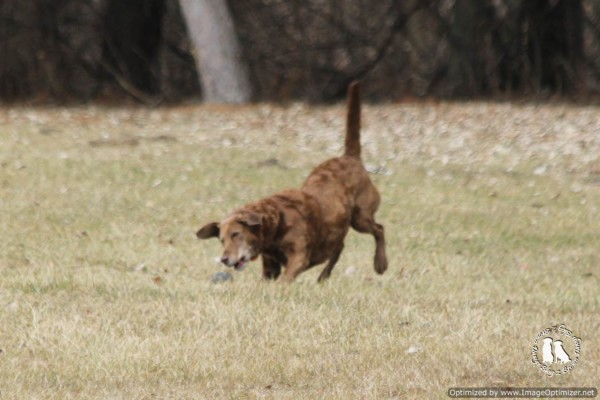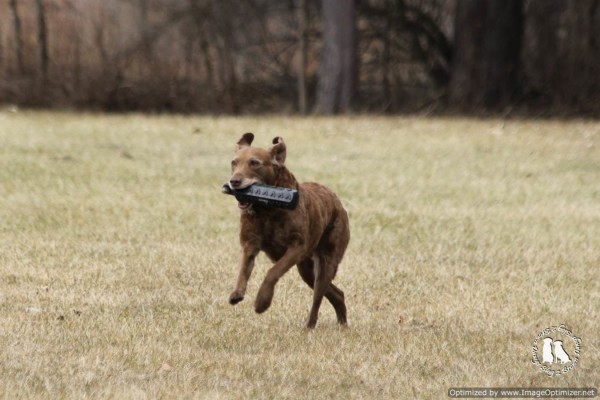 Don't miss our review of PawPals With Annie! which is a new subscription dog gift box.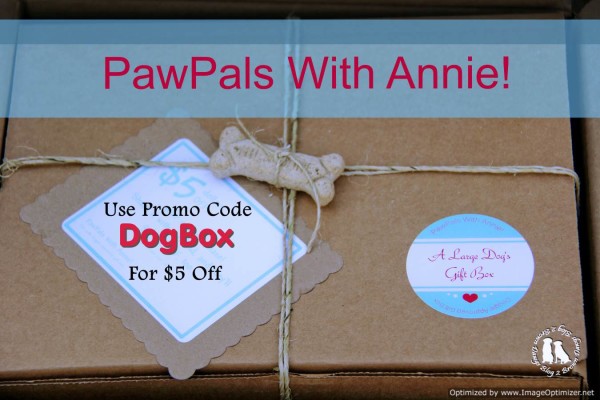 Thanks to SlimDoggy, MyGBGV Life, and To Dog with Love for the FitDog Friday Blog Hop!