While out walking in the forest last weekend, the brown dawgs went off road and came across a downed tree.
Downed trees are a great find because they allow the dogs to exercise those back legs and have a little fun at the same time.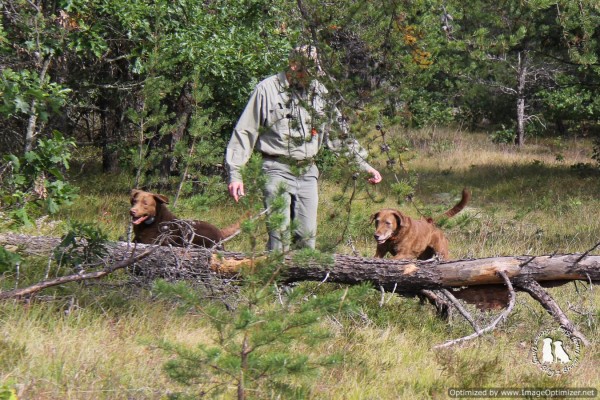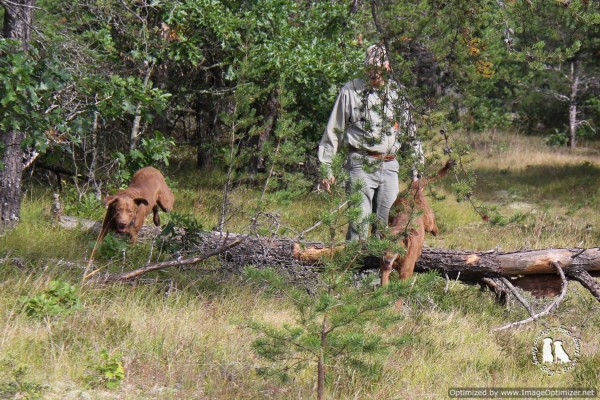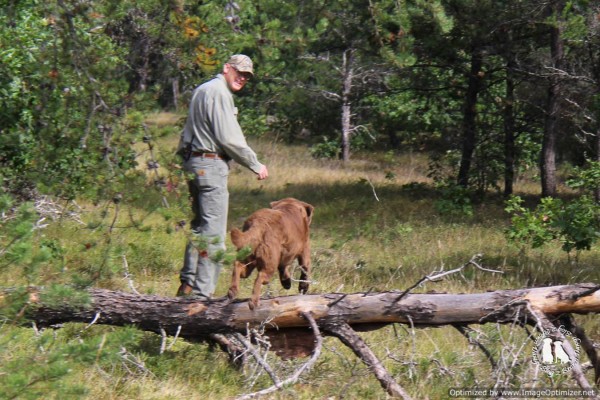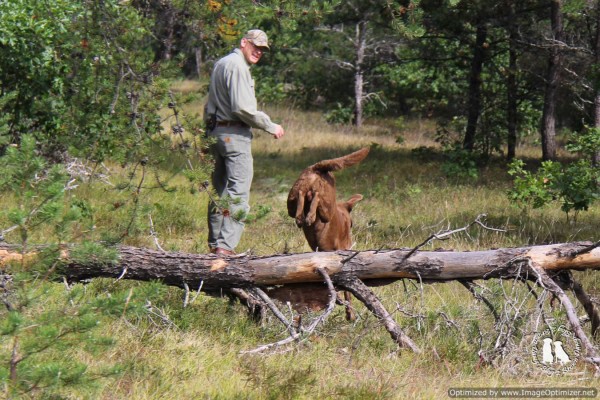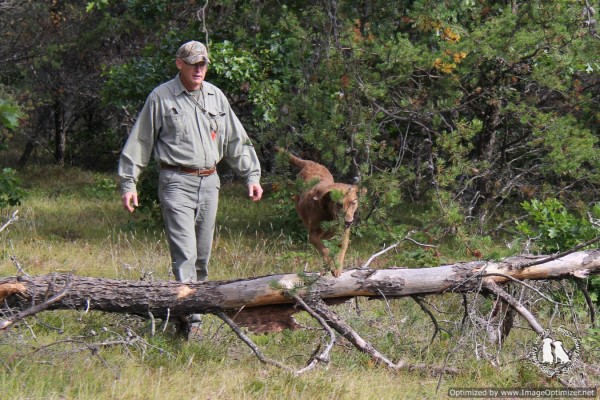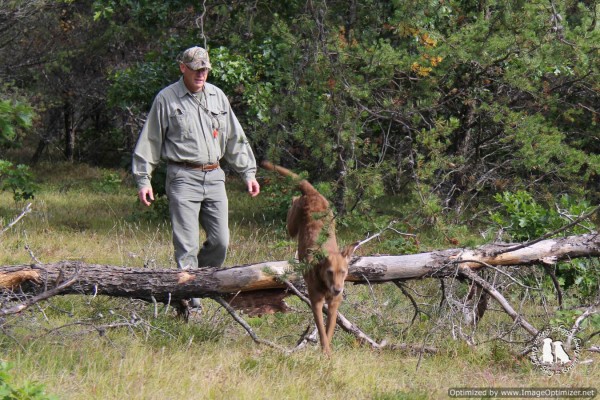 While out grouse hunting, the brown dawgs often encounter obstacles they must jump over, so this was good preparation.  Now if only the weather would cool off so they can actually get out and hunt.
Have a nice weekend!
Thanks to SlimDoggy, MyGBGV Life, and To Dog with Love for the FitDog Friday Blog Hop!