Tomorrow is Freighter's 4th Birthday so of course we had to have a birthday party.  But what is a birthday party without yummy cake?  Thunder and I headed off to the Three Dog Bakery to pick out a treat.  Read about our trip here.
There were so many cakes and treats to choose from, it was a hard decision but Thunder settled on a piece vanilla cake with strawberry yogurt frosting.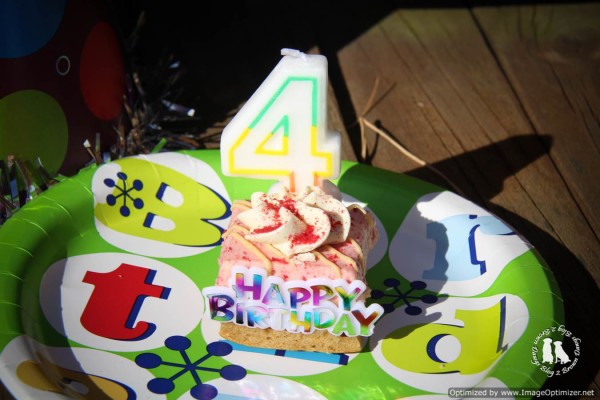 Thunder may have been a bit biased because they gave him a sample of this cake as we walked in.  He liked it and he figured Freighter would too.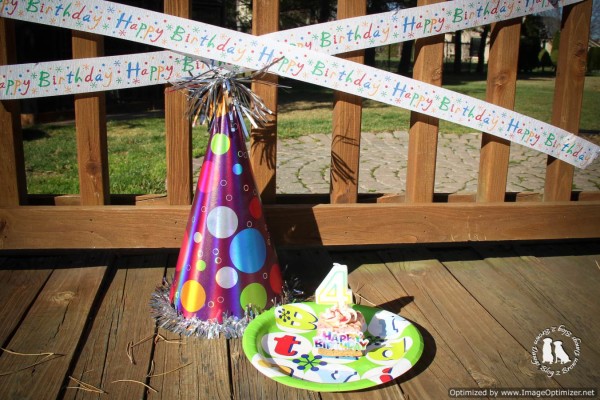 Thunder was right.  Freighter was so excited he could not keep his eyes off it.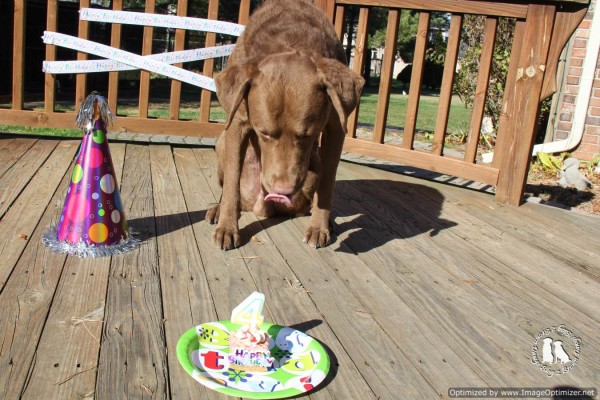 I hated to break the news to Freighter, but I was splitting the piece of cake between all three dogs.  Or maybe Freighter already knew so that is why he was keeping his eyes on it?
Finally Freighter got to try it and he wasted no time polishing it off.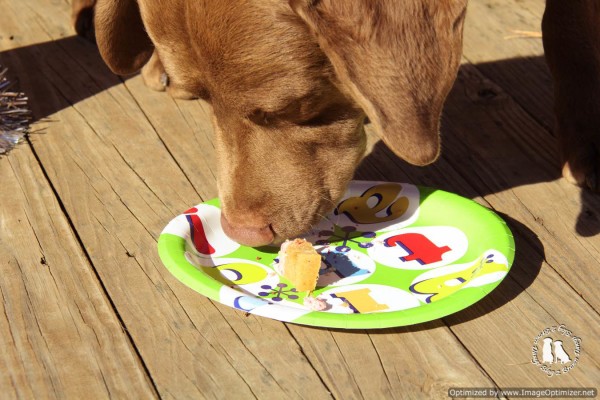 What is a birthday party without guests?  Freighter invited Thunder and Storm to his birthday party.  (OK I may have helped him with that decision.)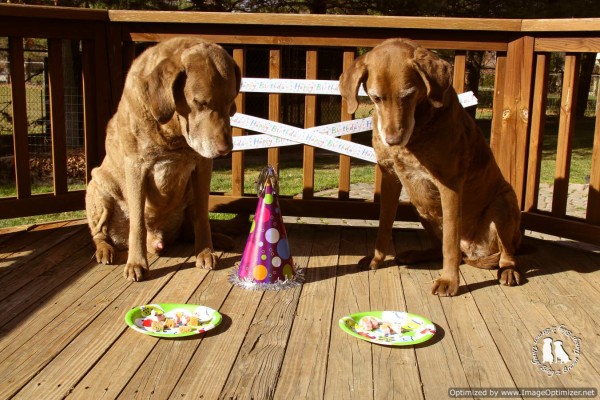 Finally after too long a wait, Thunder and Storm got to dig in.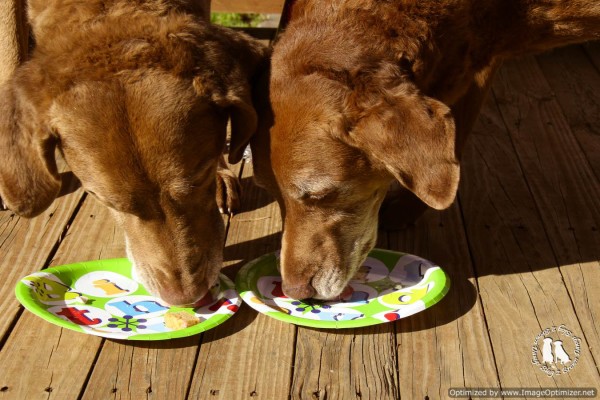 The brown dawgs had a blast at Freighter's birthday party!  I am sure the birthday cake made the party.
Happy 4th Birthday Freighter!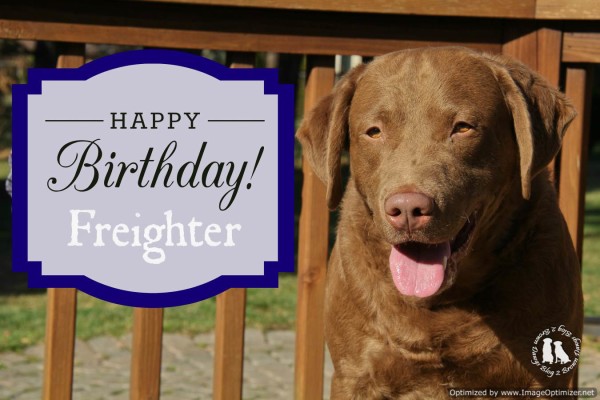 We might get snow tomorrow.  I am sure Freighter would see it as a birthday present just for him, but I would rather avoid it myself.
Have a nice weekend!