Storm does not like to wait.  At last weekend's pheasant hunt she barked the entire time the other dogs were working.  If you missed Thunder's hunt, you can read it here.
Finally, it was Storm's turn,
Storm's Turn To Pheasant Hunt
Storm drew the second hunting slot.  She really needed to work for the birds.  We suspected that they had moved into the deep cover and the thickets and she was asked to hunt there.
When you are in a field hunting birds, you want to be as quiet as possible.  Storm is an experienced hunting dog so when hubby wants her to hunt a particular area, all he has to do is to point to it and she will put her nose down and work.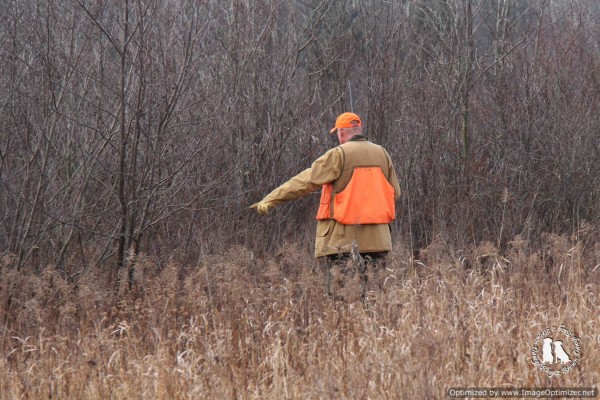 She did not come up with a bird in that area so she headed to another area to work.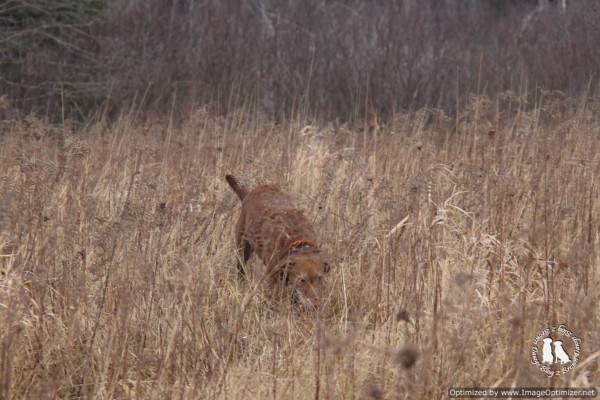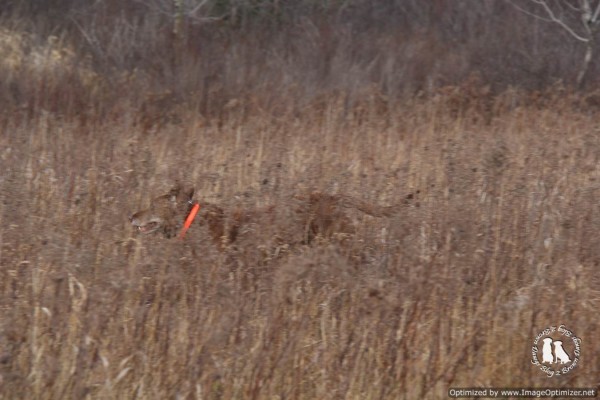 I like this next photo.  You can get a sense of the cover Storm was working in,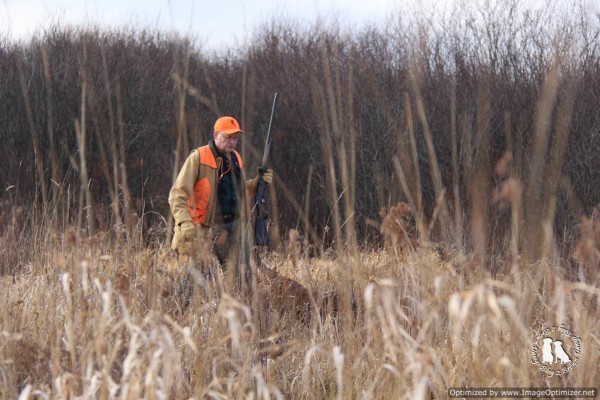 Suddenly Storm found a bird.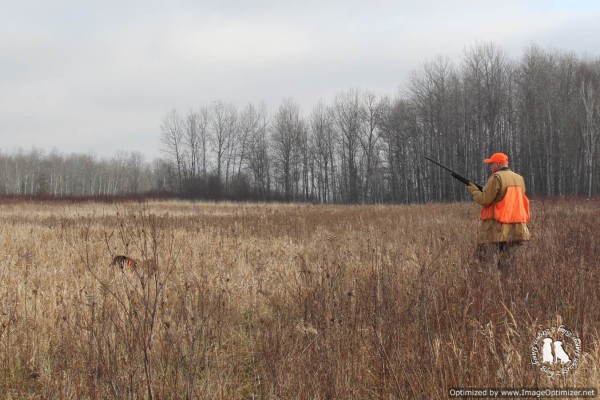 She had to work a bit to get it to flush, but eventually she flushed a nice big rooster.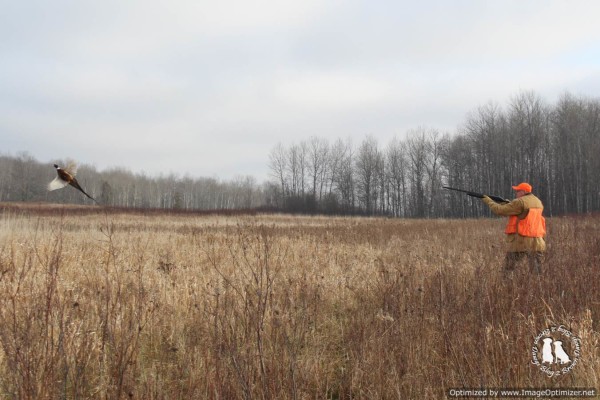 Storm made a nice retrieve through some heavy cover.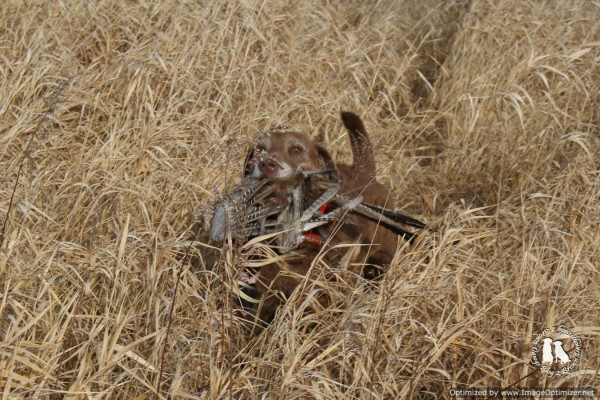 Storm worked hard.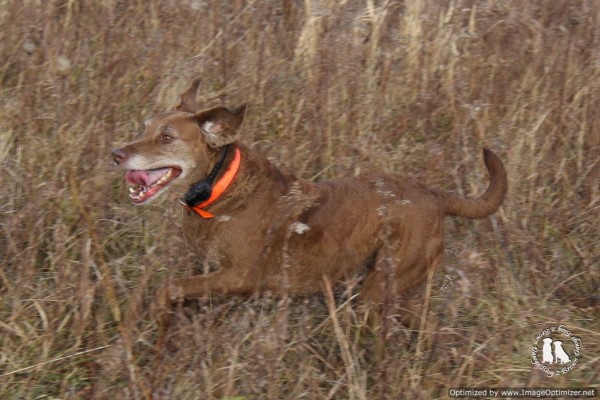 Unfortunately there were a few more misses.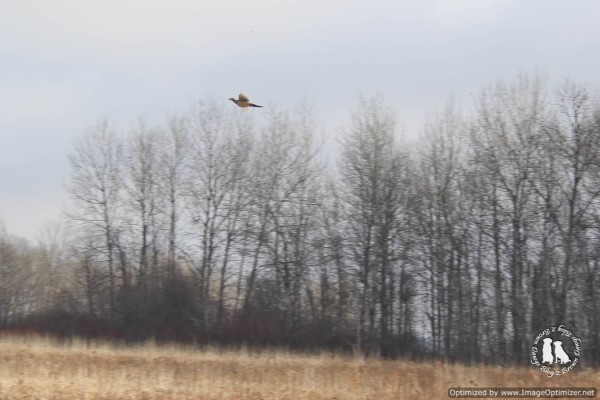 Storm went out for a second time with Thunder and they had success as did the hunter.  She ended up with quite a few retrieves for the day.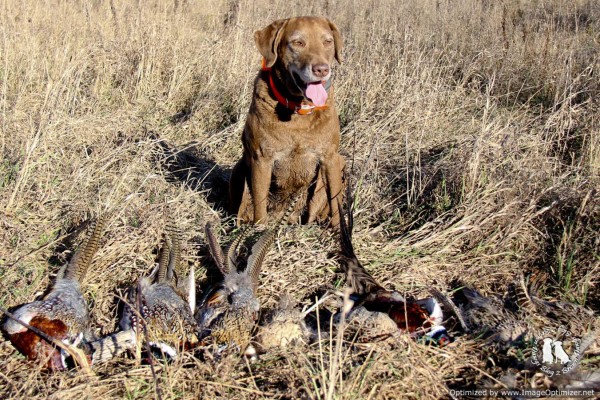 I will have Freighter's hunt on Thursday for the Thursday Barks And Bytes blog hop.