Santa's little elf is very sleepy.  She must have been working in Santa's workshop late last night.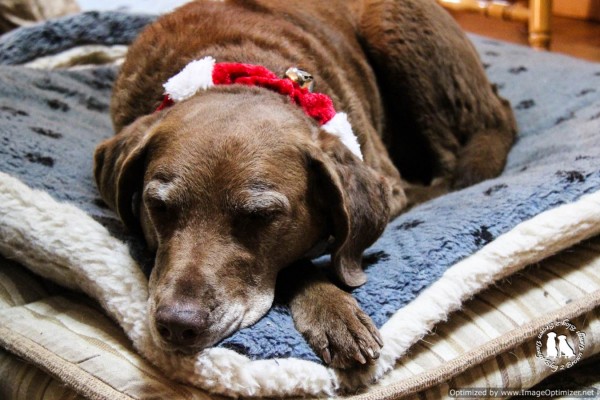 Actually I took this picture when Storm was not feeling well.  After we got up to the cabin last week, she started having some soft stools.  Her energy level was fair and she was not turning down food so we tried a couple of home remedies which did not resolve the issue.  When we got back in town, it was off to the vet with her.
The vet examined her and said she seemed healthy.  Her fecal sample was negative for parasites.  He felt that her issue was probably from eating crap around the cabin.  Literally.  Her favorites are bunny and deer poop.  This is one habit we have not been able to break her of and you have to watch her every minute when she is outside there.  The little stinker.  She got an injection and some antibiotics and if she has not improved by tomorrow, it is back to the vet for her.
She seems to be feeling better so hopefully she won't need a return trip.