This week we are celebrating Thunder's 10th birthday and reminiscing about when he first came to live with us.  Today's post is about Thunder as a young hunting dog.
We decided on a Chesapeake Bay Retriever because we wanted a hunting retriever that could hunt both upland and waterfowl.  If you want something specific in a puppy, it is best to communicate that with the breeder upfront.  In Thunder's case, his breeder picked him for us from all the pups in his litter based on what we wanted to do with him.  Many people want to pick their own puppy, but a knowledgeable breeder is really your best resource when picking a puppy because they spend the most time with them.
When Thunder was about 6 months old, we enrolled him in a "Personal Gun Dog" class.  The focus of this class was teaching a dog the basics for upland hunting.  The class started out as a group class where the puppies learned basic obedience.  Thunder already had two basic obedience classes under his belt so the obedience work in class was not really benefiting him.  The instructor saw this and suggested that hubby and Thunder break away from the group class for private training.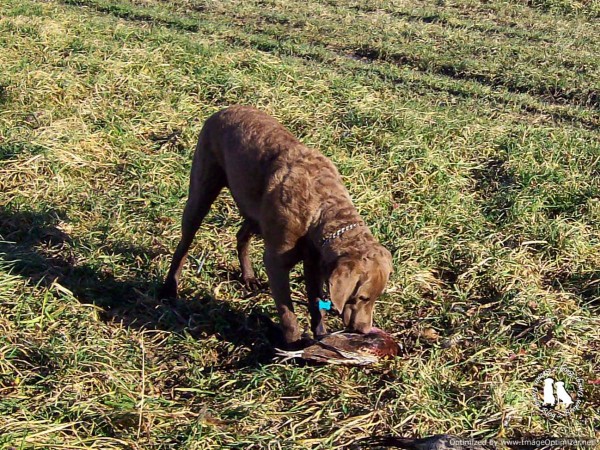 The first training lesson was getting Thunder out on the field so he could learn to stay close to the "hunters".  He was allowed to use his nose to hunt the field for any birds.  Soon the trainer put a bird out in the field for Thunder to find.  He found it in no time.  He has a good nose.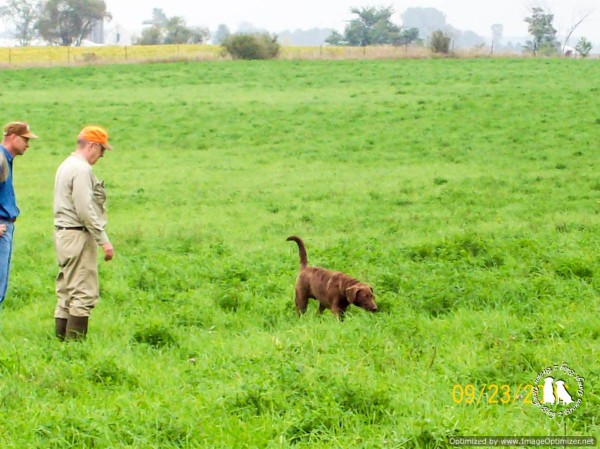 Thunder caught on quickly so the next class he was introduced to birds and eventually to gunfire.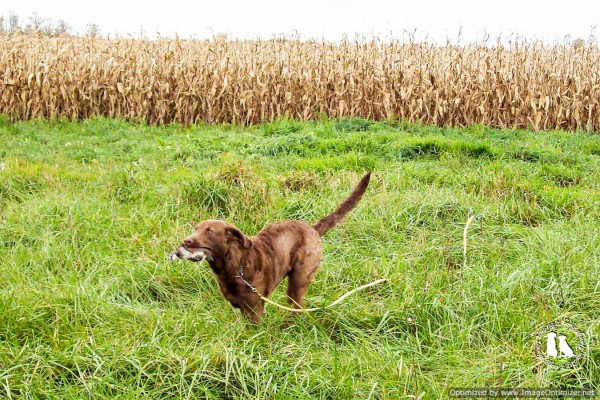 At first Thunder was on a long line which is a good way to work with a young dog when you are not sure of their recall.  Eventually Thunder earned the privilege to work off lead.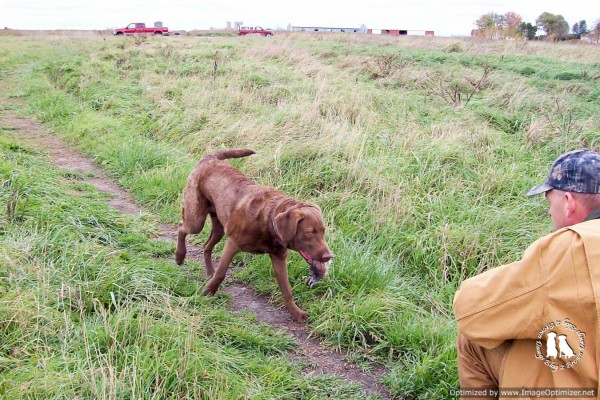 It was fun because we purchased however many birds we wanted to work with that day.  The trainer would place them in the field and Thunder would hunt them.  It was a great way for a young hunting dog to learn the ropes and we got a good meal out of any birds Thunder flushed and retrieved.  I think the trainer enjoyed his time working with Thunder as much as Thunder enjoyed working with the trainer.
The last class Thunder got a bit of water work, although the pond was slightly iced over.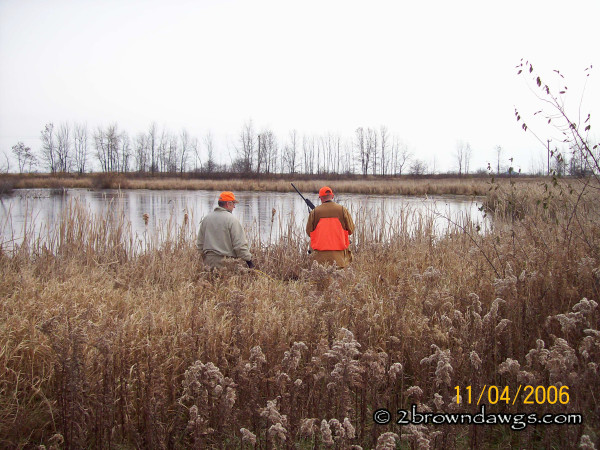 By the time Thunder was 9 months old, he was ready to get out in the field for some real hunting.  This gun dog training was a fabulous foundation for a young hunting dog.  Since that class, Thunder has been on many upland and waterfowl hunts.  Hunting remains one of his favorite things to do.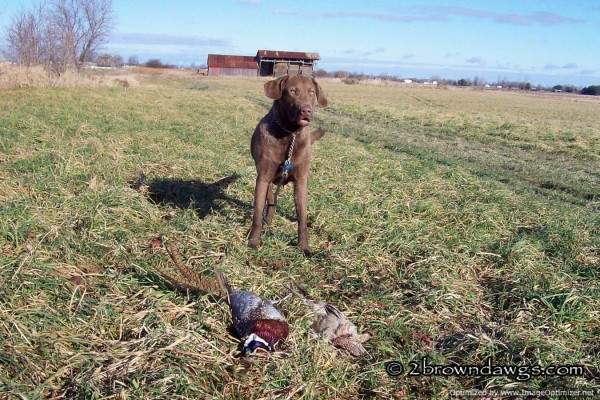 More reminiscing about Thunder tomorrow.