Last weekend Freighter earned his first Master Hunter Pass.
Master tests consist of three series which are run over a two day period.  Saturday it was very hot.  Luckily the venue had plenty of shade and there was a breeze.  Also, the judges made sure to have the dogs get into the water each series which helped keep them cool.
If you are a regular reader, you may remember that Freighter broke (or left to retrieve before being released) on the walk-up.  A walk-up is one of the required elements of a Master test.  The dog walks at heel next to his handler and must stop when the first bird (or mark) is thrown.  This tests the dog's obedience.  In this particular series, three birds were thrown for the dogs, two in the water and one on land.  There was also a water bind.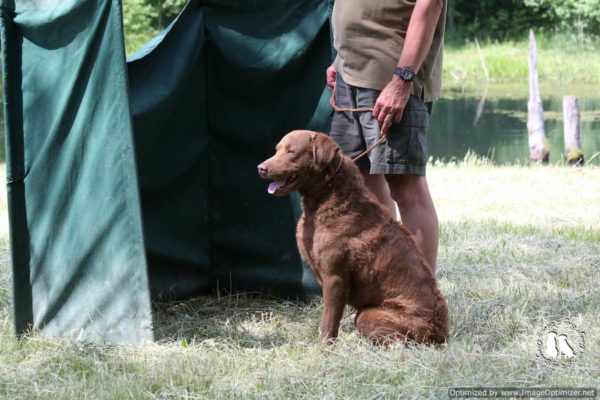 Freighter did a very nice job on the walk-up and despite his excitement tried very hard to stay at heel.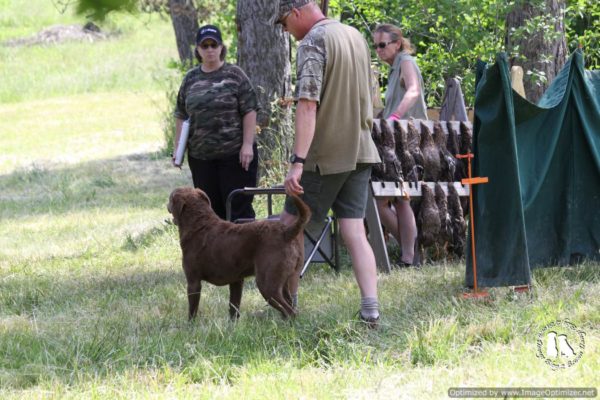 Freighter had a little hunt on one of the water marks but overall he did a nice job.  He also did a good job on the water blind which was across the pond, and all the way up on land behind a tree.  Remember for a blind retrieve, the dog has no idea where the bird is in the field and must be directed to it by their handler.  Some dogs were reluctant to follow their handler's direction to the tree, but Freighter was good about taking direction.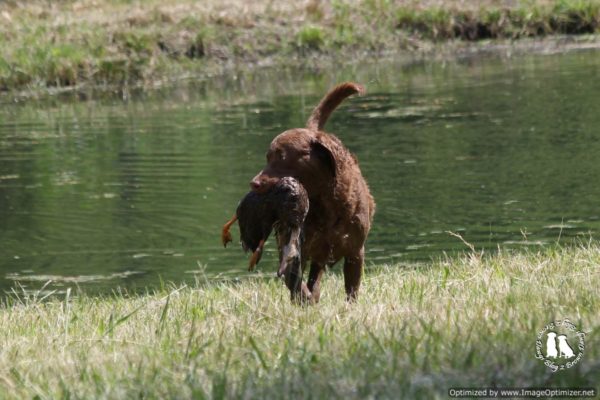 The second series, also on Saturday, was a triple with one bird in the water and two on land.  This series was pretty straight forward and Freighter did a nice job on it; however, a little issue cropped up during this series.  Freighter was required to sit and watch the marks being thrown.  He was nice and steady, but because he was not allowed to move, he proceeded to bark at the marks.  You do not want barking.  A hunting dog should be quiet.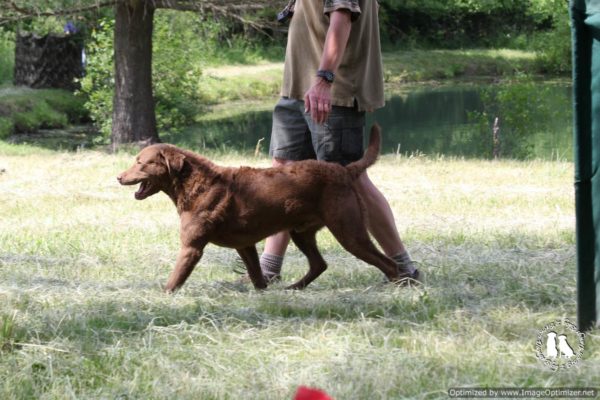 The barking is something that just popped up in the middle of the test.  We had no real time to try to train it away so we just continued on with the test.  Lucky for Freighter the judges did not drop him, because they could have.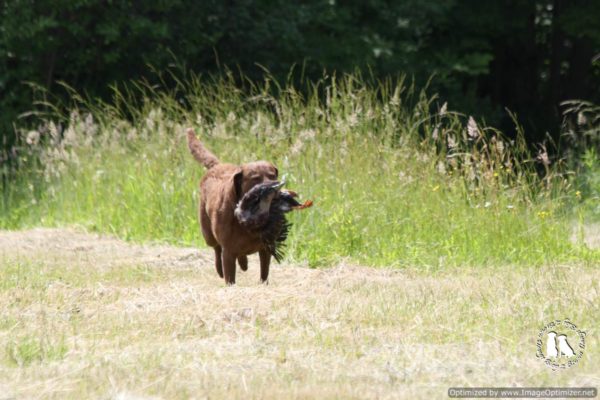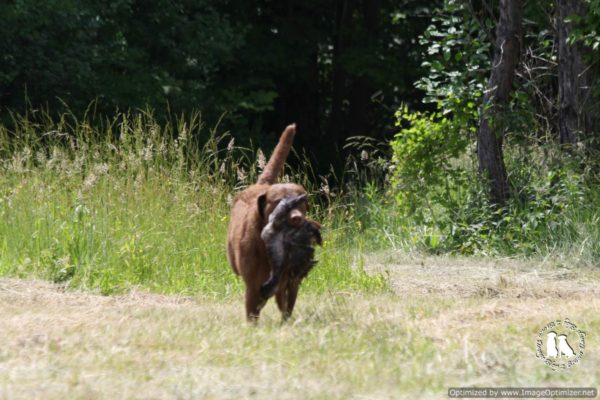 The third series was more complicated.  It was a land triple, two of the marks were in-line with one another and the other was off to the right.  In addition there was a land blind which was run under the arc of the mark to the right and a water blind which required the dogs to swim parallel to the shore and get up on a point.  There was also a diversion shot as the dogs were returning with the long mark.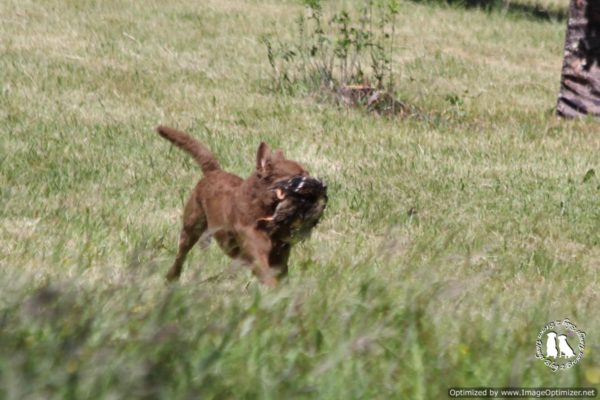 Freighter has trouble with in-line marks so he had to be handled to the farther of these two marks, but otherwise he did a very nice job on this challenging series.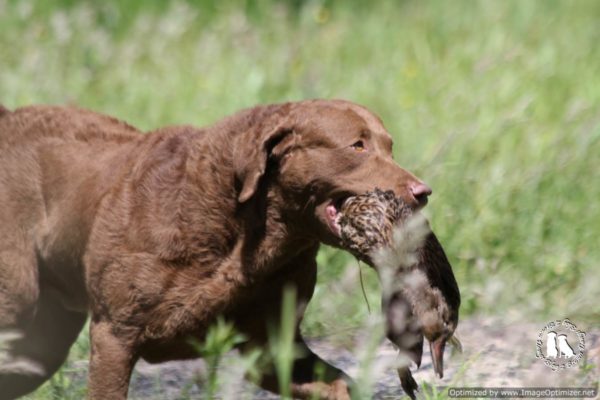 Freighter did well enough to receive his first Master Hunter Pass.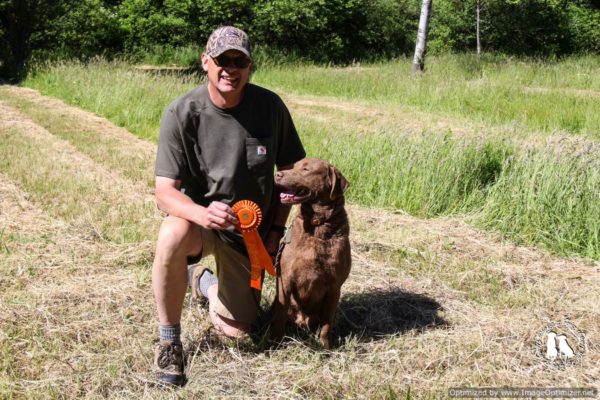 To earn a Master Hunter title, Freighter needs 4 more passes.  We know we have things to work on: the barking at marks and in line marks, so we will be busy training those things.
Note: I have had some issues with my blog and had to change some functions.  If you are an email subscriber, you will need to subscribe again to receive posts via email.  In addition, I will continue to share to Facebook, Twitter, Bloglovin' and other RSS readers.