Saturday was Storm's 9th birthday so of course we had to have a birthday party for her.
This year I bought her some chicken treats rather than a cake or biscuits.  She needs to watch her girlish figure, especially after she was on rest for a few weeks due to a strained shoulder.
Storm was a bit skeptical of her birthday treats at first.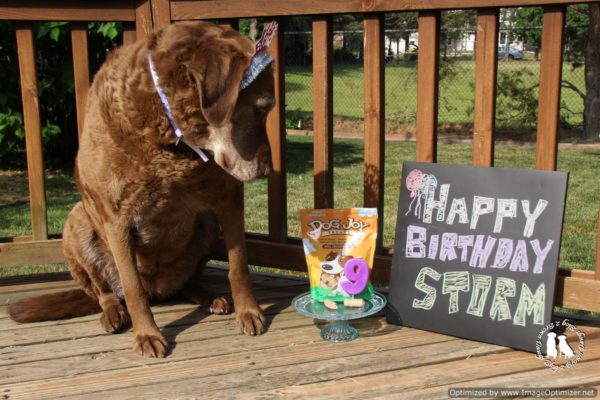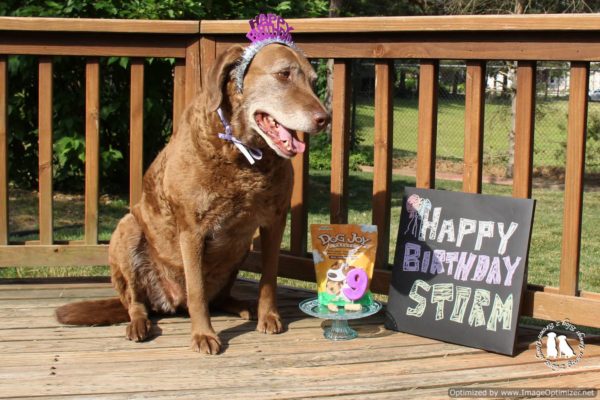 Of course Storm is not one to turn down extra food so she gobbled up the chicken treats.  They weren't a cake or a biscuit, but I think they were a hit.
Storm was a good sport and wore her birthday tiara for a few pictures, but then enough was enough and off came the tiara.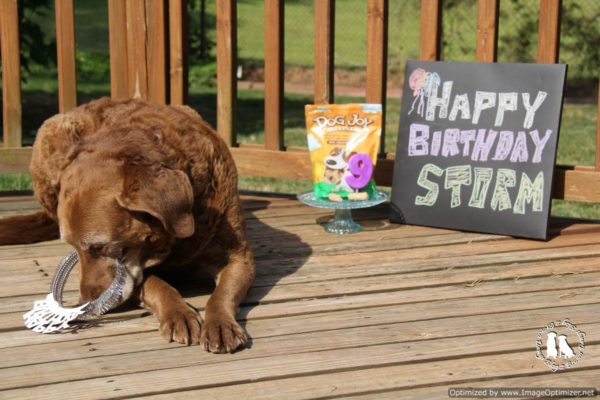 All in all it was a fun party for Storm.