Storm loves to retrieve bumpers.  Her idea of fun is retrieving bumpers over and over again.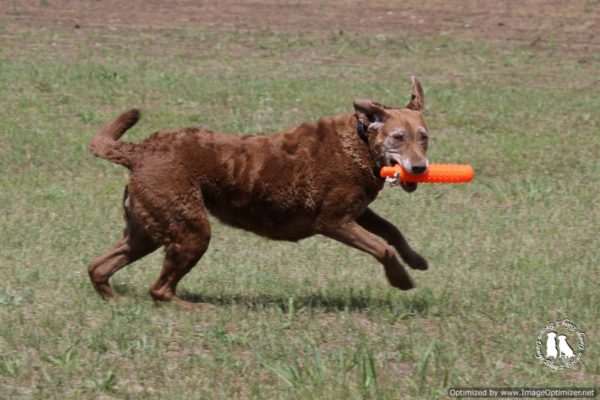 Earlier this year she was on rest due to some tendonitis in her shoulder.  We have been slowly easing her back into activity.  Hunting season is coming and Storm is a bit out of shape because of the reduced activity.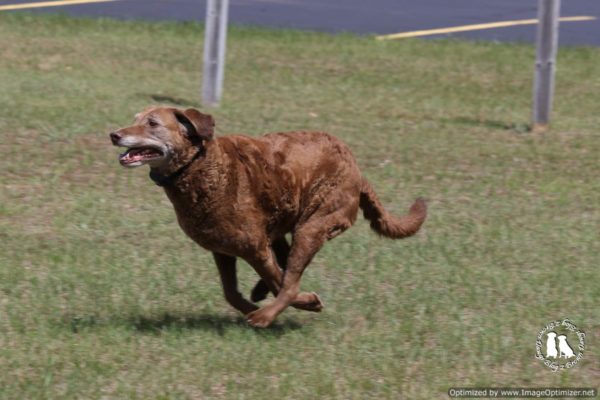 Yesterday we stopped at a local park to run some blind drills with Freighter.  When Freighter was finished, it was a perfect time to get Storm out and run her.  Since it was cut grass, she was really able to fly.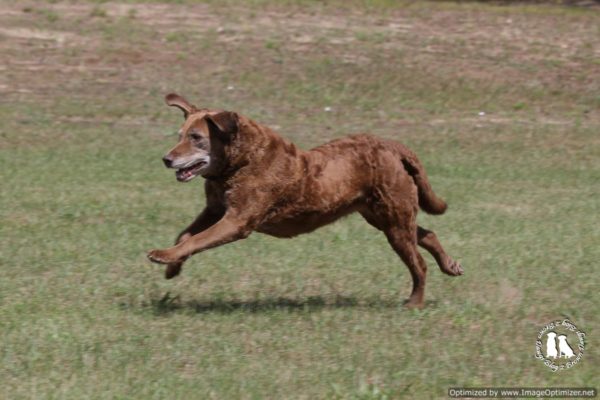 Since Storm is just getting back into retrieving bumpers, we kept the set-ups short and simple.  It was a warm day and no sense overdoing.
Storm had a different idea.  She was going to make the most of her time in the field.  She slid into the bumper.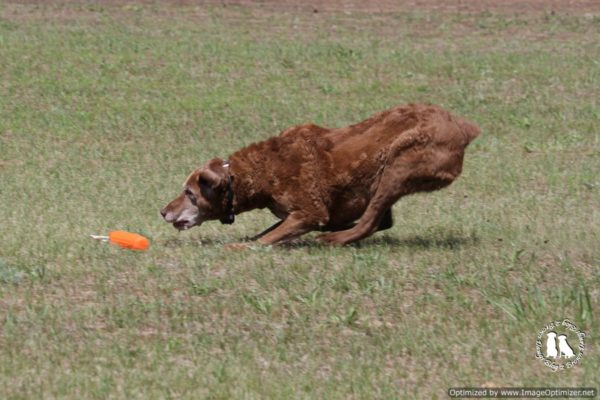 Hmmm Storm, you are easing into training, remember?  Storm seemed none the worse for wear after her workout which was good to see considering how hard she ran.  All too soon, Storm's fun was over.  I think she would have loved several more retrieves.