Hunting season is fast approaching.  Hunting season is Thunder's favorite time of the year so he needs to start getting ready.  We try to exercise him regularly during the off season, but it doesn't hurt to do a bit of extra conditioning the closer we get to opening day.  Conditioning is important since Thunder turned 10 years old last March.  Last weekend our old hunting dog got out to hunt some training bumpers.
We threw some of the bumpers in the tall reeds at the edge of the pond so Thunder had to mark where the bumper fell and also dig them out of cover.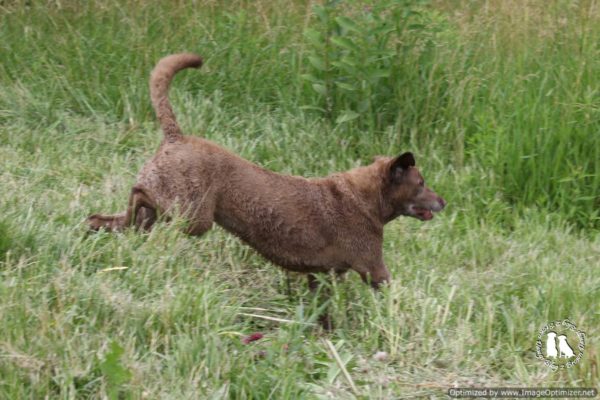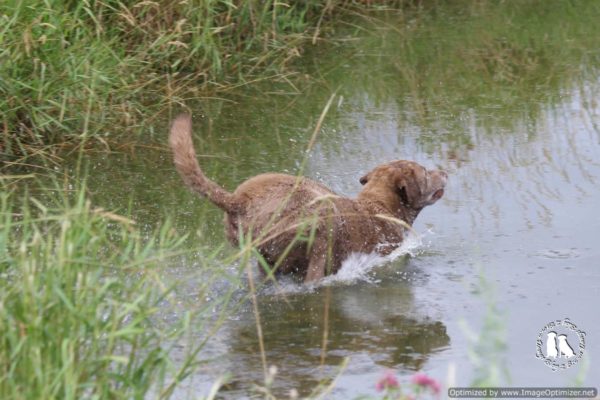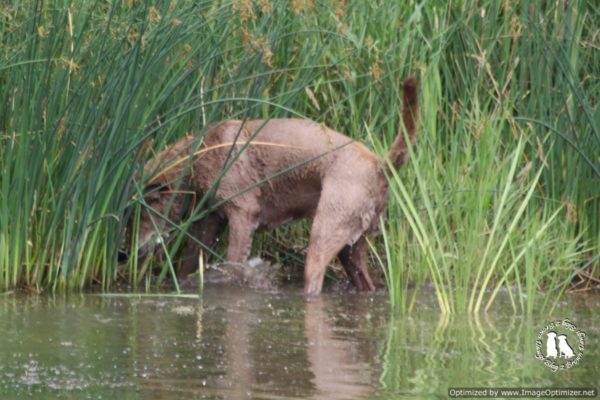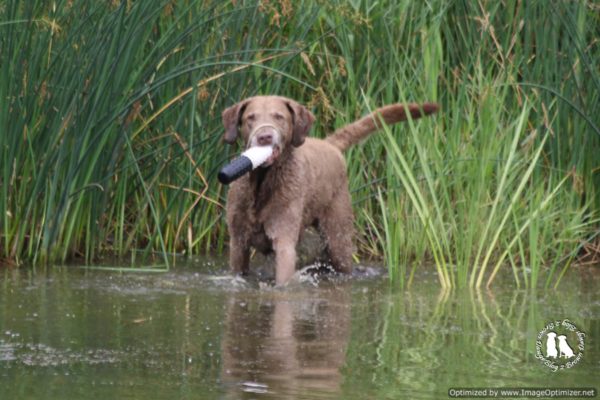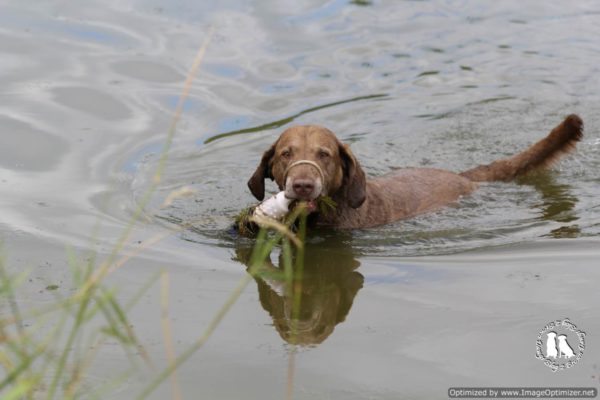 Thunder loves this kind of training and all too soon it was over for the day.  Don't worry Thunder you will get out for more training soon.
Did you do any training over the weekend?