Storm is getting ready for hunting season.  She is getting in shape doing some retrieving.  From the time our dogs are small, they are taught to bring whatever they are sent to retrieve back to the person who sent them.  Usually that is hubby.  Last weekend Storm was trying to do her job, but quickly had to make a course change.
This is how it happened.
Hubby sent Storm to retrieve a training bumper from the pond.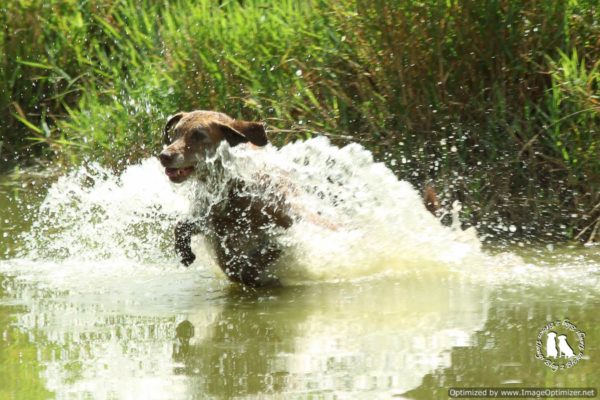 In no time Storm had the bumper.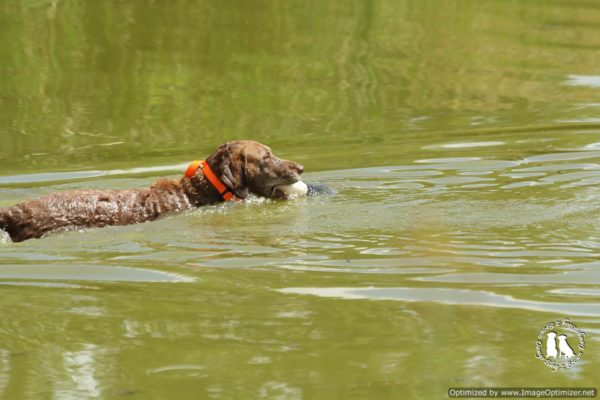 But then Storm noticed that hubby had moved from where he was standing so she made a course change.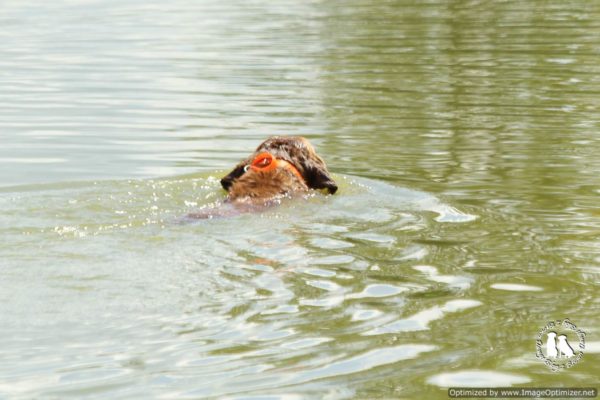 As she swam, Storm noticed hubby had completely moved from his starting position so she changed course again and swam a little faster.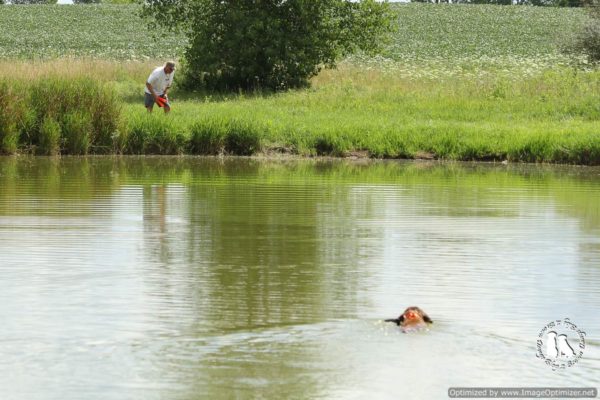 Hubby had gone over to pick up the bumpers we used for a blind retrieve for Freighter, but Storm did not know that.  All she knew was that hubby was in a different spot.
Storm is not a fan of long swims.  She likes to get in the pond, get the bumper, and get out.  Bless her heart.  Storm knew that if she was going to deliver the bumper to hubby, it meant she needed to swim all the way across the pond and swim she did.
But Storm is also a smart dog.  When she noticed that hubby was walking back, she again made a course change.  I think she figured he was going back to his original spot so she turned again.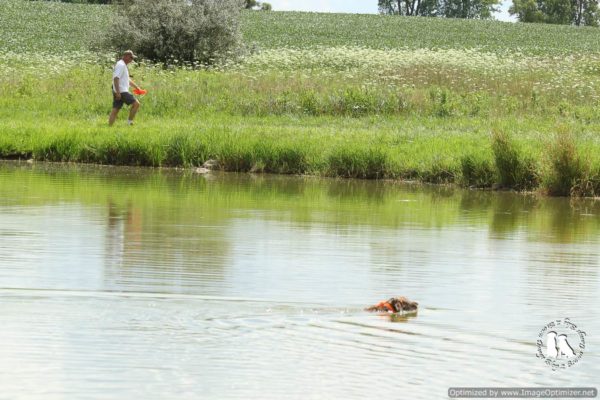 When Storm finally got back on solid ground, she had to find hubby because he was still not in the spot where he started.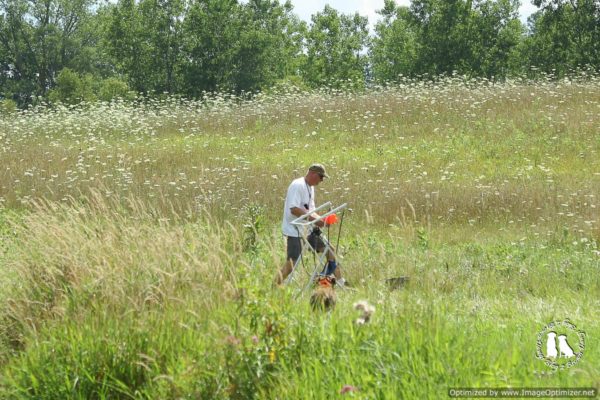 It took a few course changes, but Storm finally delivered the bumper.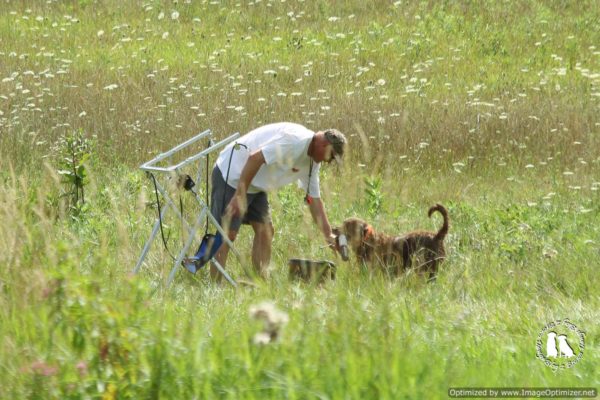 Have your dogs ever had to make a change in course?