Last weekend Thunder and Storm got out for a scouting trip in the forest ahead of hunting season.  This is an annual trip because so much can change year to year in the forest.  (If you missed last year's trip with Storm and Freighter, you can read about it here.)
It was a cool morning with bright sunshine peeking through the trees.  There were zero bugs which was great so come along with us on our scouting trip.
Storm and Thunder were excited to get out to do some exploring.  Freighter had hunt tests the last two weekends so Thunder and Storm spent the last two weekends at home not doing much at all.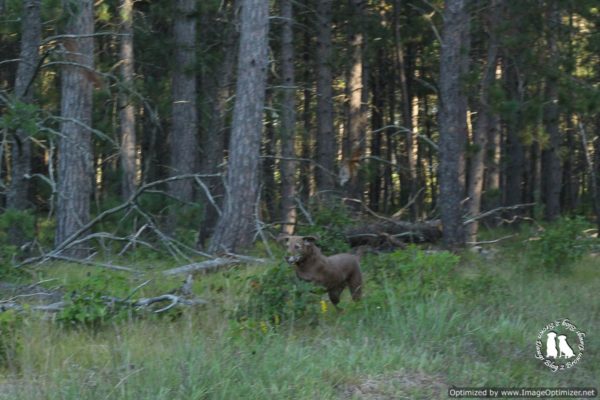 Storm stuck pretty close but Thunder kept wandering off as he followed his nose sniffing around.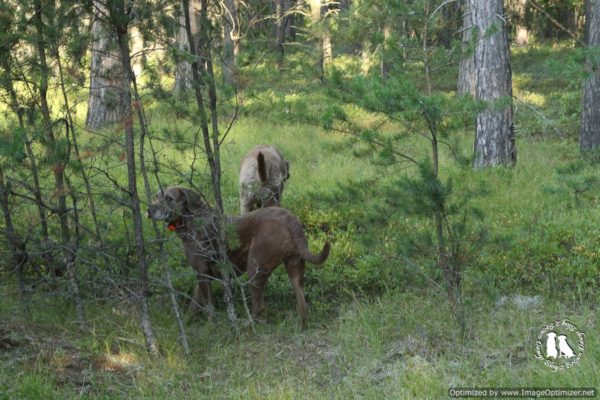 Hubby was scouting for a tree to set up his tree stand for archery deer season which will open soon.  If you are a hunter, you know that you need the perfect tree.  Thunder and Storm do not care about that, they just want to sniff and explore.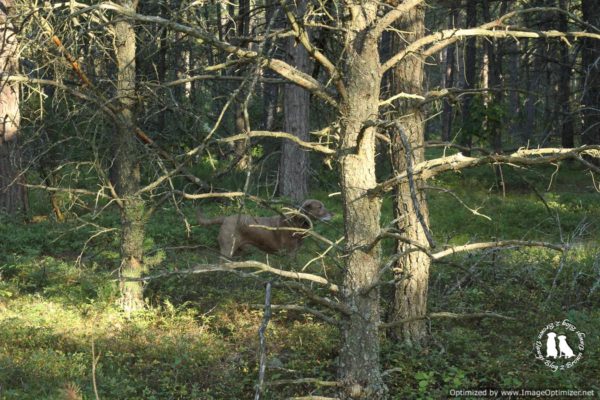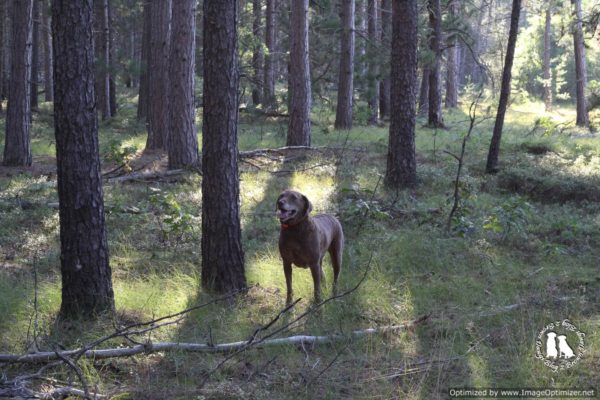 It can be hard to take pictures of dogs among all the trees.  Mostly you get trees.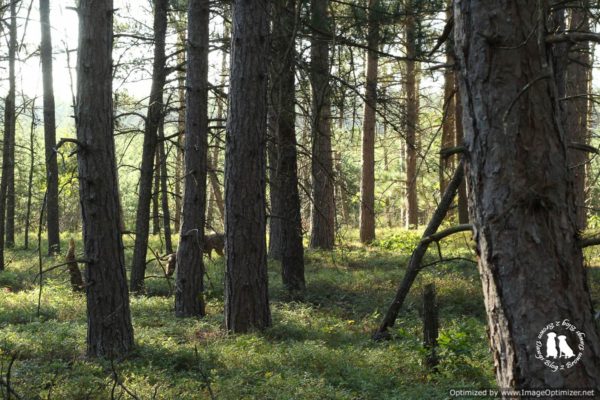 Every once and a while they slowed down which gave me a shot at a photo.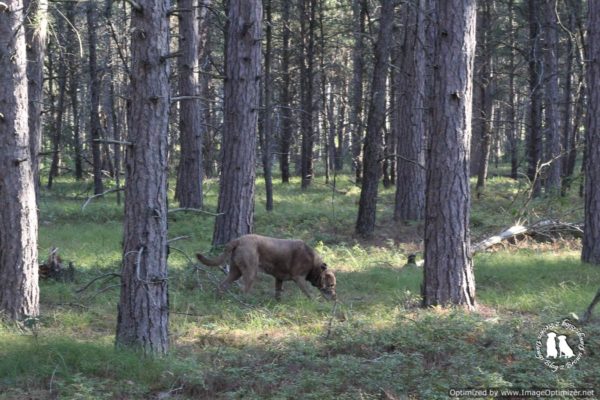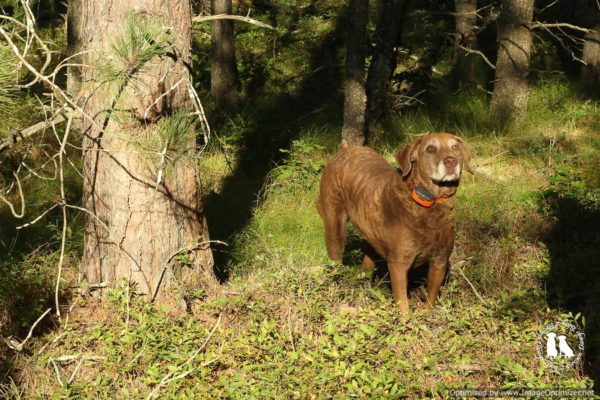 We also checked hubby's hunting spot on the river.  It is really more of a bayou or a little branch of the river.  We had a hot dry summer and there was not much water.  Perhaps the beaver's damned it up further down?  It is not a great spot to put a dog in but it does have a hard bottom so it might be OK in October when the season opens.
Luckily hubby has another secret spot if this one does not work out.
Have you done any scouting lately?