Today is the first day of Fall.  Time for apples and pumpkins.  If you follow the blog, you know that Fall is the brown dawgs favorite time of year because it is also hunting season.
Unfortunately hunting season is cancelled this year.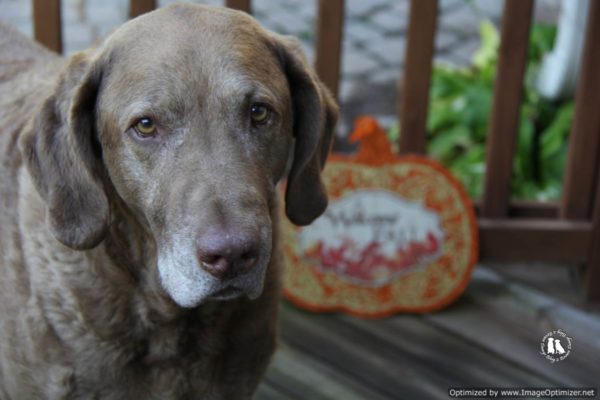 Thunder wants to know how you can cancel a whole season.  Well the season is not cancelled for everyone, but just for hubby.  You see he had some routine health screening done ahead of hunting season and it turned up an issue which required major surgery to repair.  Unfortunately his recovery will last through Fall and hunting season.
I will try to keep up with blogging, but I will be busy with hubby's recovery and I need to find things for the brown dawgs to do for exercise since they won't be out hunting.
I think Thunder will miss hunting season the most.  He lives to hunt but at 10 1/2 his hunting days are numbered.  We were hoping to let him do a couple easy hunts this season but that is not to be.
Still Fall usually brings us wonderful weather and there are still many ways to enjoy it and at least for a few weeks, hubby will be home with the dogs and that should make them happy.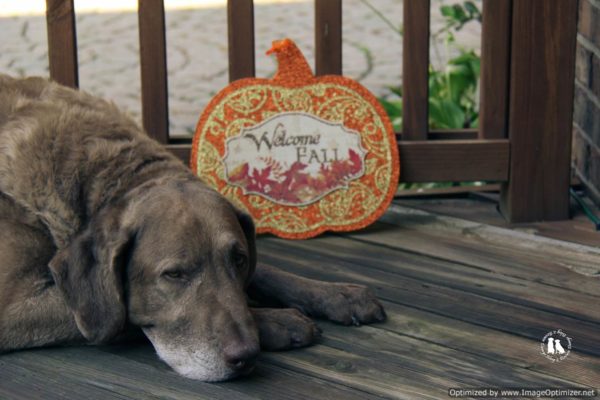 What do you look forward to doing during Fall?