Freighter's 5th Birthday Bash
What is a 5th birthday without a birthday bash?  I gathered the pups together and we had a party.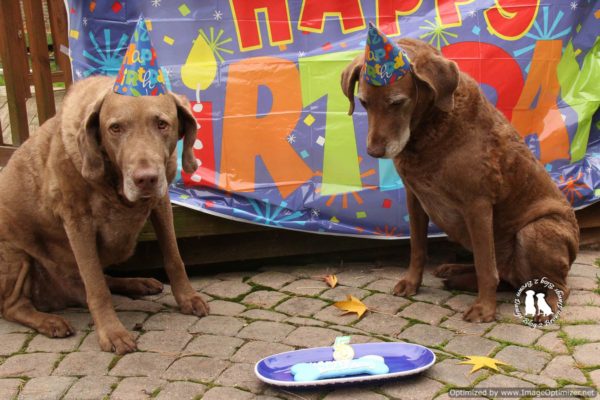 The days leading up to Freighter's 5th Birthday Bash were sunny and warm.  Did I get it together to have the party then?  Nope.  Why would I do that?  I waited until it was cold and windy.  The birthday banner kept blowing so it made the dogs a bit anxious.
Or maybe it was the birthday hats that I made them wear.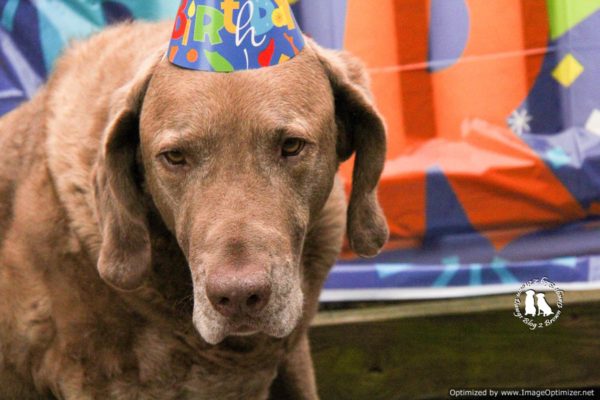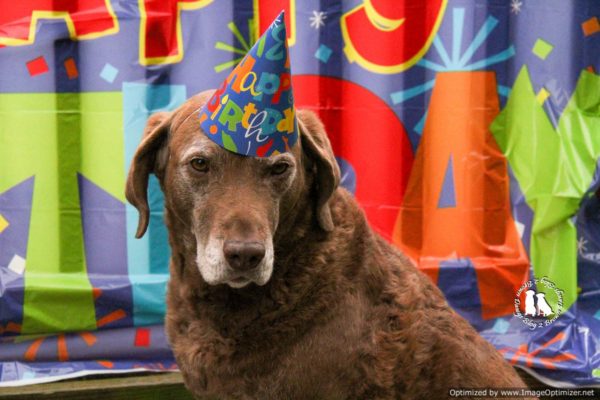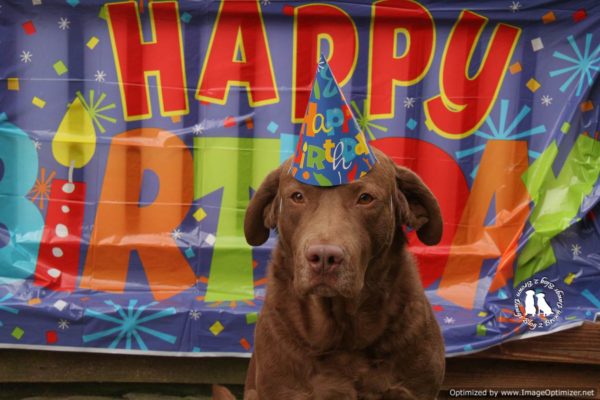 However, since the hat wearing lead to a treat, they decided to put up with the hats.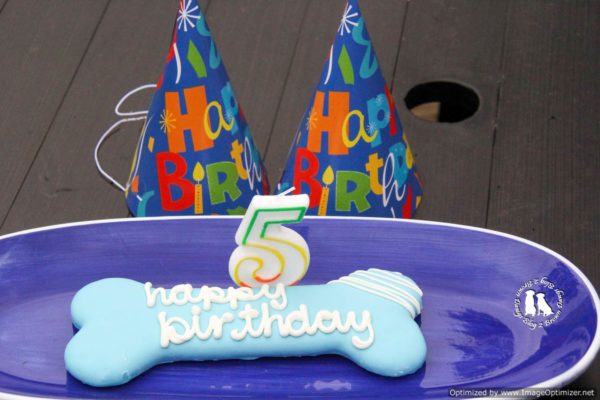 Freighter really concentrated on the cookie.  He would not take his eyes off it and he gave up on the hat.
Finally it was time to dig in.  I guess I should have shared with the brown dawgs that they needed to split the cookie.  Actually they needed to split ½ of the cookie.  Our dogs are smart, but they do not do math so I did it for them.  They each got 1/6 of the cookie.  I am not sure they thought it was a fair trade for the hats, but they gobbled up their share anyway.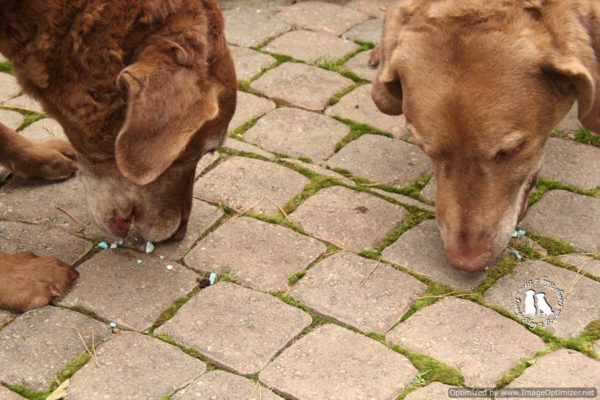 Freighter says it was a good birthday.  About the only thing that would have made it better would have been no hats and getting snow on his birthday or maybe a hunting trip, (both happened for him on past birthdays but sadly not this year).