Happy Thanksgiving!
A very Happy Thanksgiving to all of our readers.  We are thankful for each and every one of you.  Thank you for taking the time to stop by and read about the brown dawgs.
The brown dawgs plan on having a quiet day of naps, belly rubs and maybe some fetch in the yard (if it ever stops raining).  They won't be indulging in too much food, unlike their humans.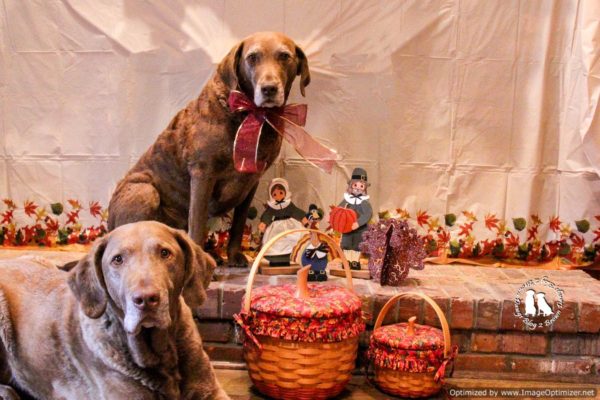 However you spend your day, we hope it is filled with good company and great food.
Have a wonderful Thanksgiving day!