The weather outside is frightful, but the fire is so delightful, and since we've no place to go–we plan to curl up with a good book!
Thunder is curling up with a colorful and fun new book entitled: WoofiLeaks Your Dog's Secrets Revealed, written and illustrated by John Emmerling.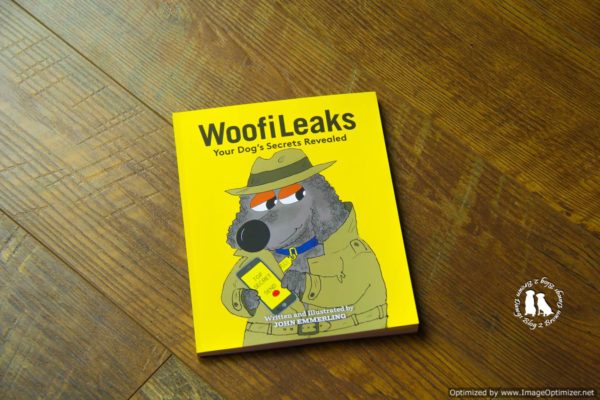 Disclaimer: The 2 Brown Dawgs Blog received a copy of WoofiLeaks Your Dog's Secrets Revealed in exchange for this post.  We did not receive any additional compensation for this feature.  The 2 Brown Dawgs Blog is responsible for the content of this post.
Your Dog Has Secrets
If you have ever spent any time with a dog, you know that they have secrets.  Maybe not secrets exactly, but you know that at times they do things that leave you wondering.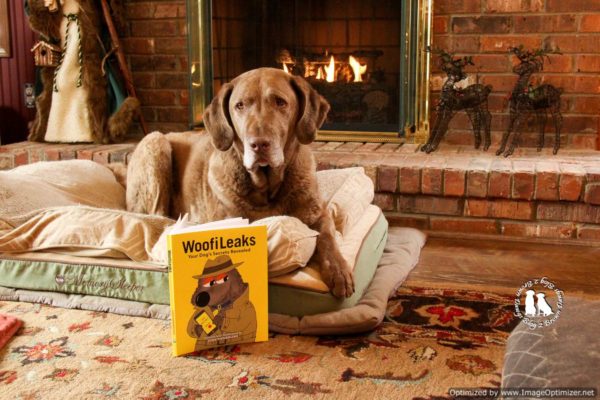 Wouldn't it be great if humans could understand their canine companions a bit better?  Maybe somedog could clue us in?  In WoofiLeaks Your Dog's Secrets Revealed, a wise Standard Poodle named Max has teamed up with his owner John Emmerling to write a book which seeks to answer a myriad of questions including:
 Why do dogs sniff hydrants?
 Can old dogs learn new tricks?
 Why do dogs want to sleep in your bed?
 Why do little kids love puppies?
 And many more!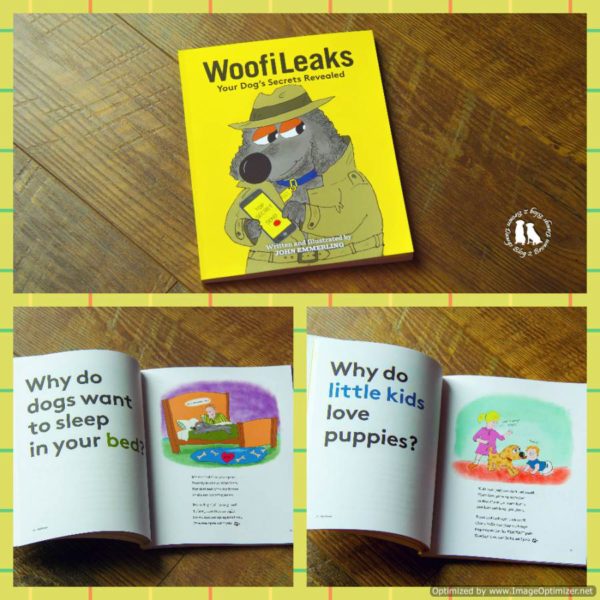 The answers to these age-old questions are revealed through cute verses and colorful illustrations.  You will find yourself nodding and smiling and saying "of course" as you turn the page to each new revelation.
Curl Up With A Good Book
If you want to escape the winter blahs and learn all your dog's secrets, then this enjoyable fast-paced book is for you.  Find the paperback of WoofiLeaks Your Dog's Secrets Revealed on Amazon here, and soon a Kindle version will also be available.