Every year it comes right down to the wire as to whether the brown dawgs are on Santa's "Naughty" or "Nice" List.  This year they must have been on Santa's Nice List because Santa came to our house!
He brought them an array of toys and treats.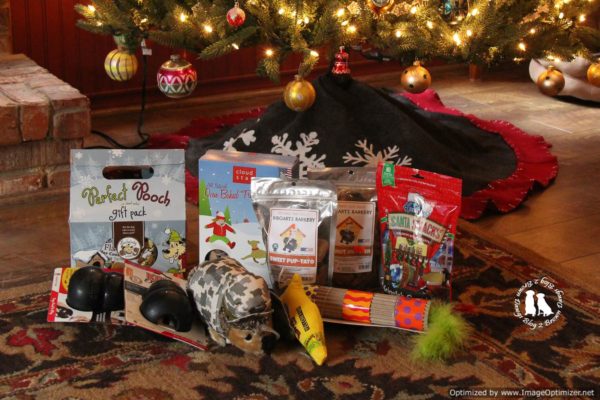 Notice the two black Kongs.  Those are for Storm and Freighter for out in their kennels.  Since the Kongs stay outside all of the time, they need to be replaced periodically.  I wonder how Santa knew they were in need of new ones?
Thunder got a hedgehog all dressed in cammo.
He could not wait to grab it.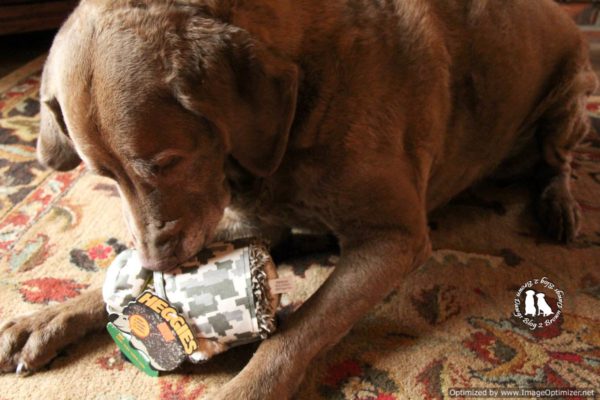 Storm says: "No fair!"  She wants one too.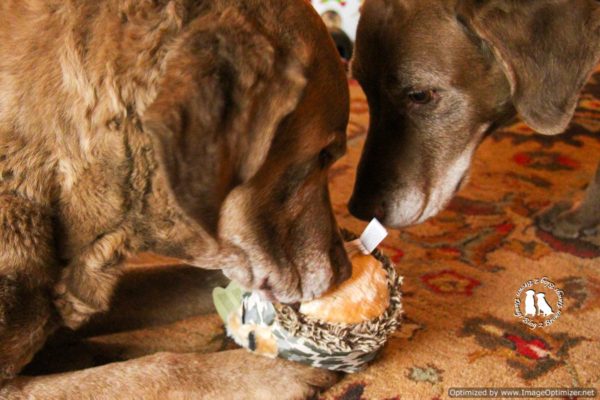 In addition to some toys for Nestle, there were also a bunch of dog treats.  The brown dawgs should be all set with treats for a while.  Thank you Santa!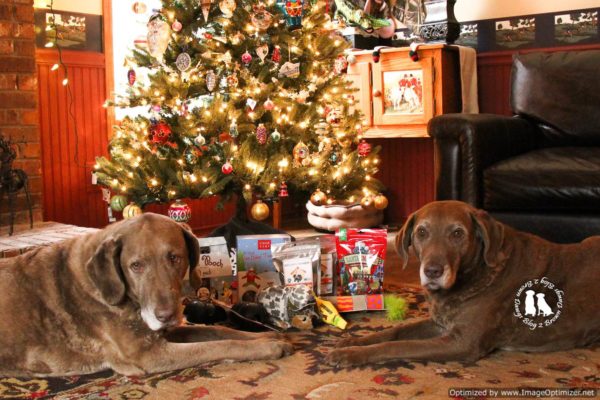 The brown dawgs also got a Christmas present from the nice people at Sojos. It was a package of Holiday Feast dehydrated food and a package of Holiday Feast treats.  Holiday Feast food and treats are made with turkey and cranberry.  Yummy!  Thank you Sojos.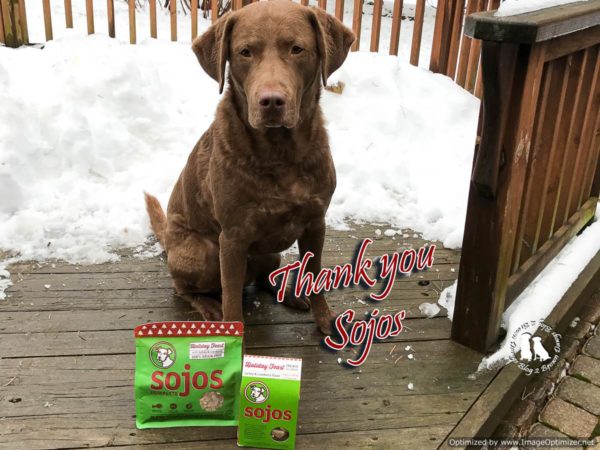 Disclaimer:  All of the items except for the Sojos food and treats were purchased by me (not Santa).  The Sojos food and treats were a gift from Sojos and the brown dawgs wanted to bark a "thank you".
Did Santa come to your house?