To ring in the New Year, we ran a contest where readers voted on Which One Wore [New Year's the tiara] Better.  You voted and the overwhelming calendar winner was—Freighter.
Here is his winning photo.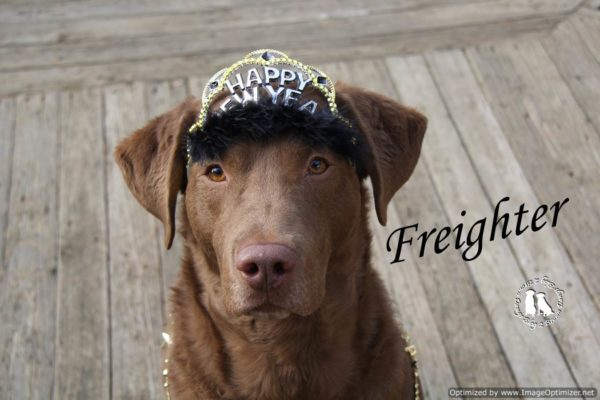 For fun I thought I would post a few of the photos that did not make it to the contest.
Many people commented that they voted for Freighter because of his expression and because you could read his tiara.
You mean like this?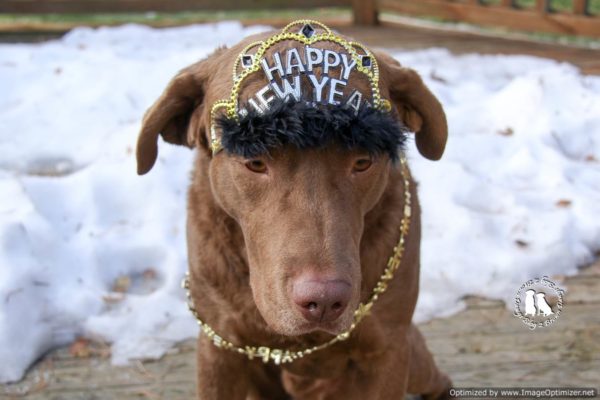 Storm what is up with your ears?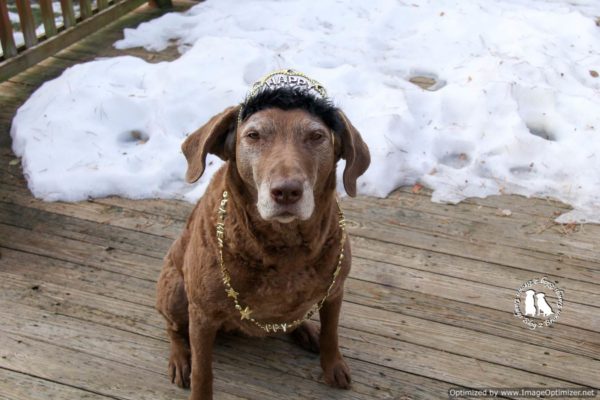 Thunder says he is too old and stately to have to wear the tiara.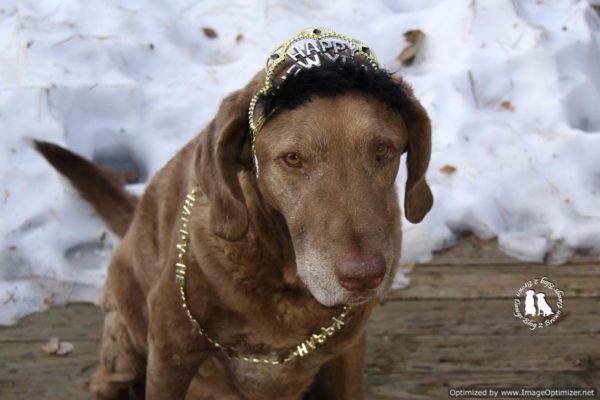 Thank you to everyone who voted in our little contest.  The winner of the calendar is Jean Spurrier.  Congratulations!  The calendar will be winging its way to you!