Whenever we get snow it is cause for celebration in our house.  When it is unexpected snow–all the better!
The other day the weather people predicted rain.  We did not get rain.  We got snow.
Freighter was ecstatic.
He could not wait to play in it.  I went out to shovel the deck and in front of the kennels and he had his play time.  It was not enough for Freighter because when I went to put him in his kennel, this happened.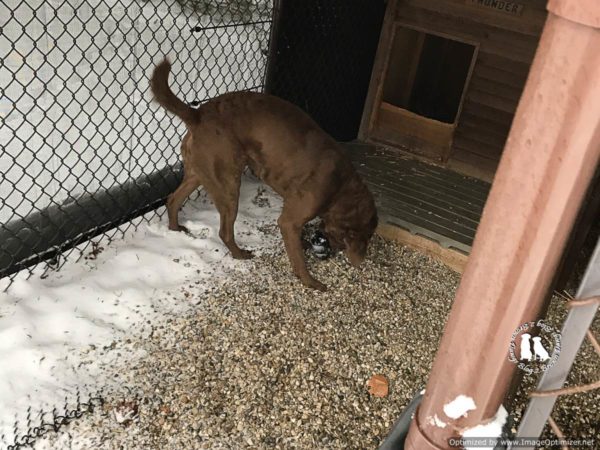 Freighter grabbed his Kong and dashed out to have some fun.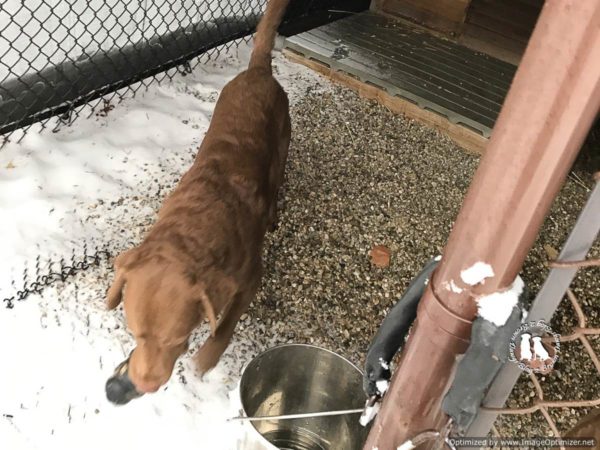 Freighter got busy burying it in the snow.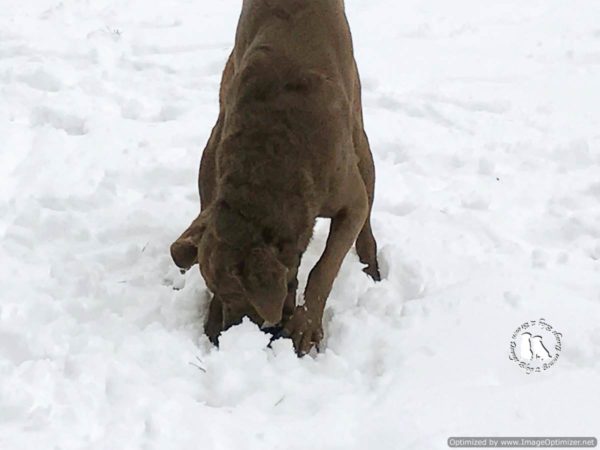 This did not go over well with Storm who was already in her run.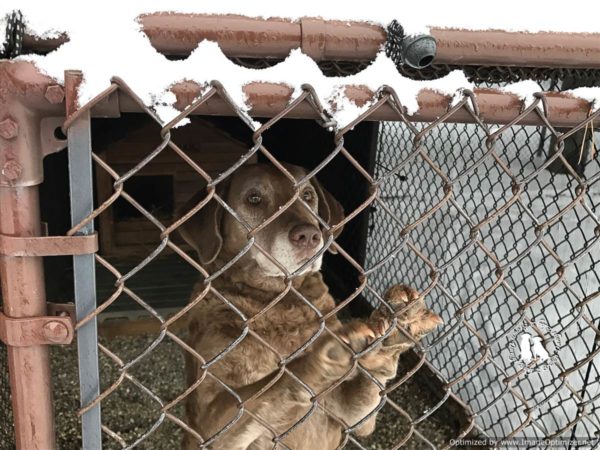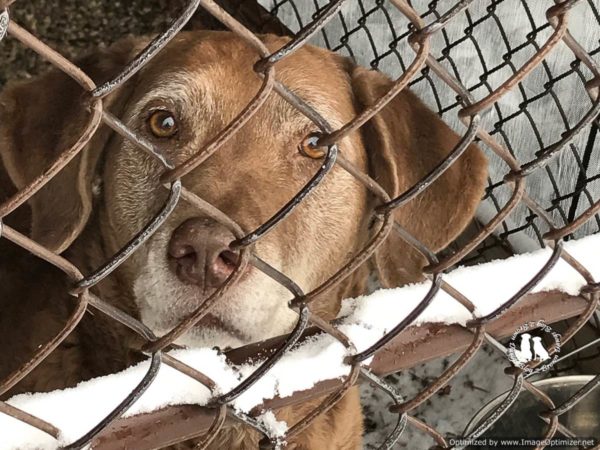 Sorry Storm I have no more time to play.  You are stuck in there.
The sad part of this tale is that by the time I got home from work, the predicted rain had arrived and most of the unexpected snow had melted away.