Saturday was an absolutely beautiful winter day.  It was sunny and warm for February in Michigan.  It was a perfect day to get out and do some training.
We picked a field near our cabin which we thought would be accessible and not too icy.  The snow has been melting fast up there, but the ground is still mostly frozen so there is a lot of standing water which refreezes each night as  the temperature drops below freezing.  Just as we hoped, the field was snow covered, but not icy.
This field is kind of narrow which makes it difficult to throw too many multiple marks.  However, it is a good field to run marks alternated with blinds which is what we set up.  Running marks and blinds in succession is good training for the dog running higher level hunt tests.
This is a rough drawing of one of our set ups.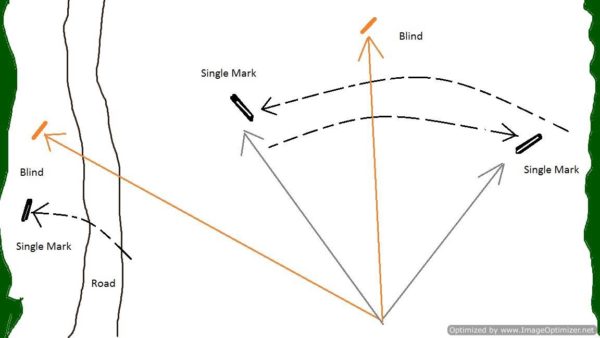 We ran single  marks from either side of the field and across the road, then a blind over a road off to the side, and a blind right through the old marks.  Running blinds through or past marks is challenging because the dog will want to go back to where he picked up a mark and sometimes will ignore the handler directing him to the blind retrieve.  (Remember a dog watches a mark as it is thrown.  However, for a blind retrieve the dog does not see where the bumper is placed in the field and must be directed to it by the handler using arm signals to direct the dog.)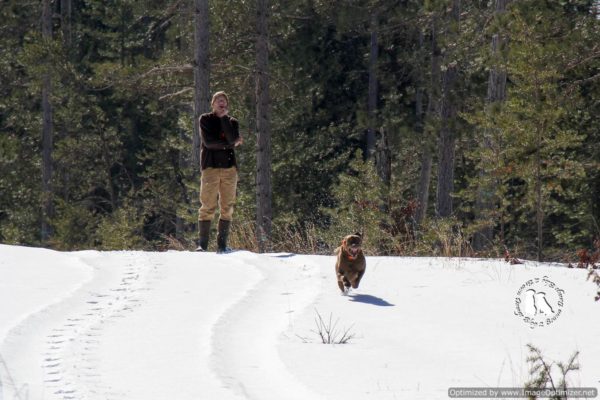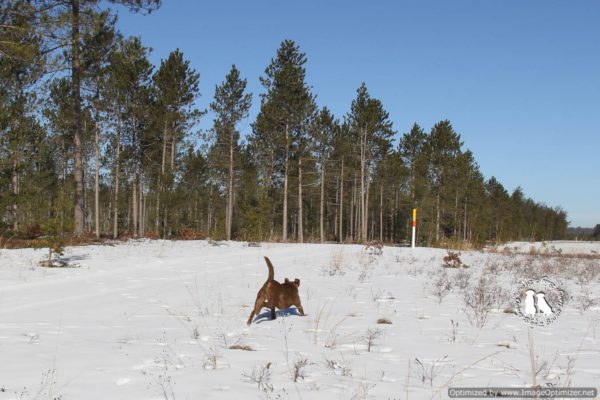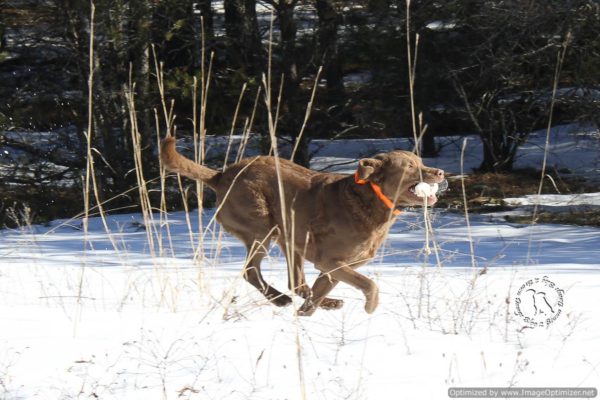 Freighter did a nice job on the marks but they were not all that difficult.  He needs multiple marks, but we need a slightly wider field to work on that.  He also did a nice job on the blinds.  He looked off the marks when running the blind off to the side.  We set the blind so that he had to cross the road at an angle.  This can be difficult for a dog but Freighter held the line nicely.
Freighter also did a nice job with the blind up the middle of the field.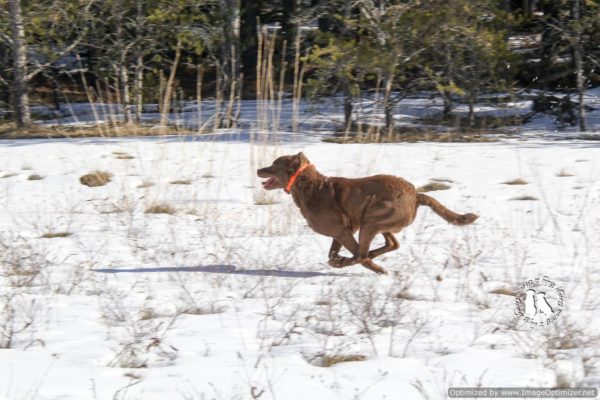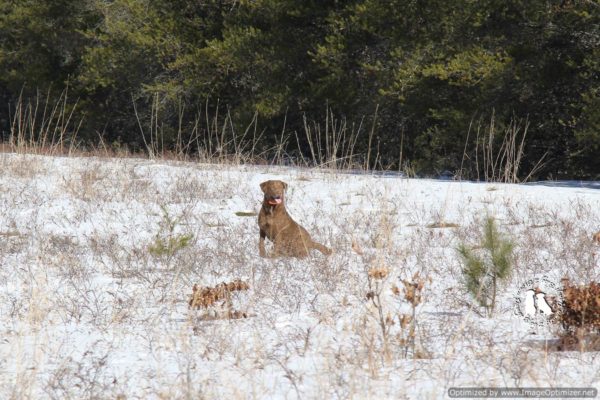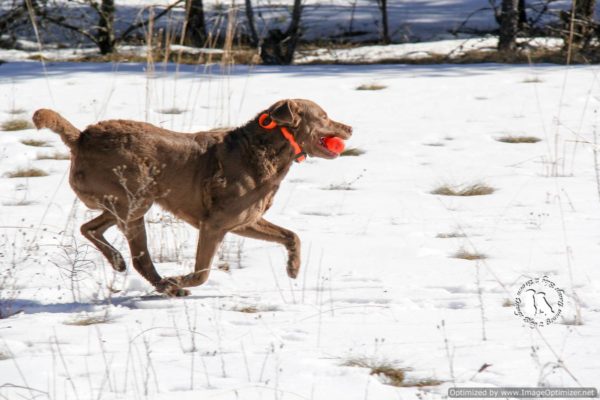 After Freighter ran this set-up, we moved down the field and ran some more in another spot.  It was good training and Freighter needs to burn energy.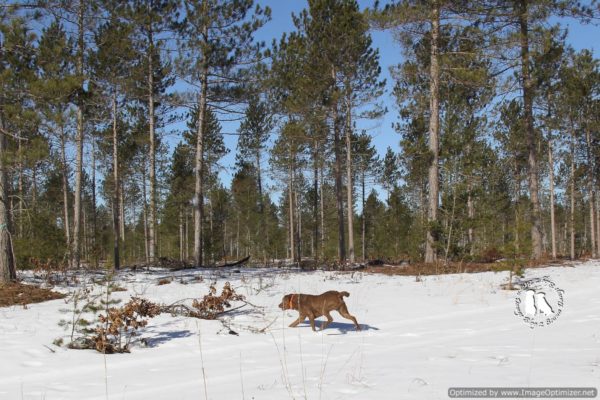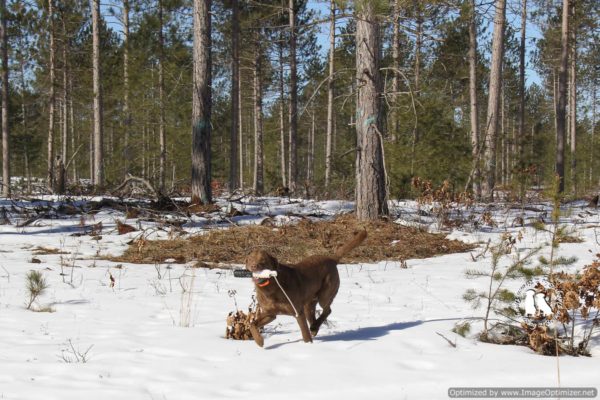 It was so warm that eventually I took off my coat and was throwing bumpers wearing just a fleece shirt.  No hat or gloves needed.  It was surely a beautiful winter day.