How would you fill in the blank "Happiness is ______"?  Around our house we fill in the blank "Happiness is senior dogs training with bumpers".  Our two seniors, Thunder who will turn 11 next month and Storm 9½, only need to see the training gear to get excited.  They know that training gear means retrieving.
Last weekend we packed up the dogs and headed to a field near our cabin which was still snow covered.  The snow was a bit crunchy, but not at all icy.  The temperatures were warm so the snow was starting to soften which was even better.
We set a couple of piles of bumpers out in the field for some blind retrieves.  Then I took my place in the field to throw bumpers.  We decided on single marks because the field was kind of narrow.  The blinds would be run after the single marks.
Thunder as the senior dog always goes first.  He loves getting out to run.  We have been a bit concerned that he may be starting to loose his eyesight, but he had no trouble seeing the bumpers this day.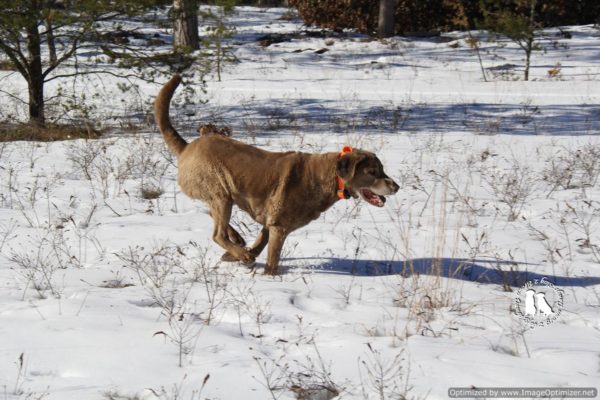 Thunder was really moving too.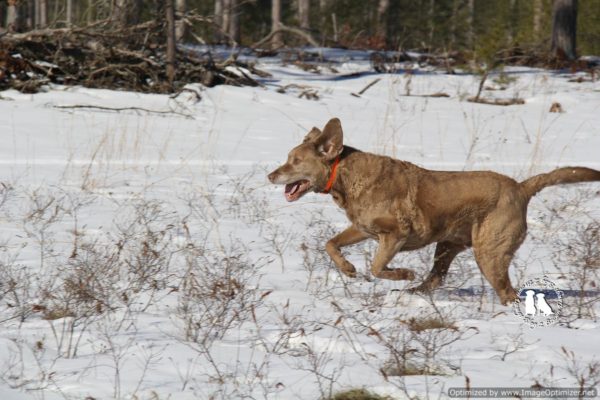 We kept Thunder's singles a little shorter than Storm's because we did not want to risk injury with him.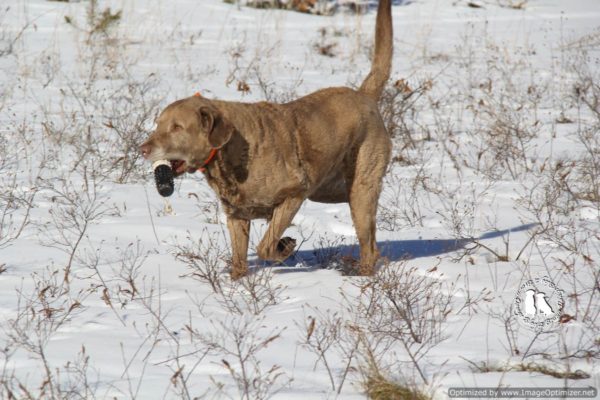 Even though Thunder's marks were a bit shorter than Storm's they were still a nice distance and the snow gave both dogs a little extra work out.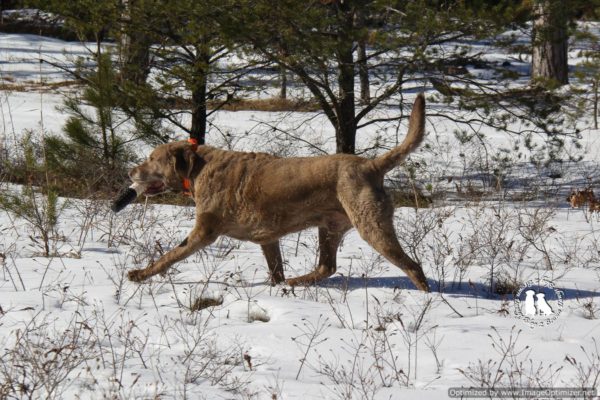 Next up was Storm and she was raring to go.  She really does not like to wait, but she has learned to accept her lot in life.
Storm was out to the bumper and back in a flash.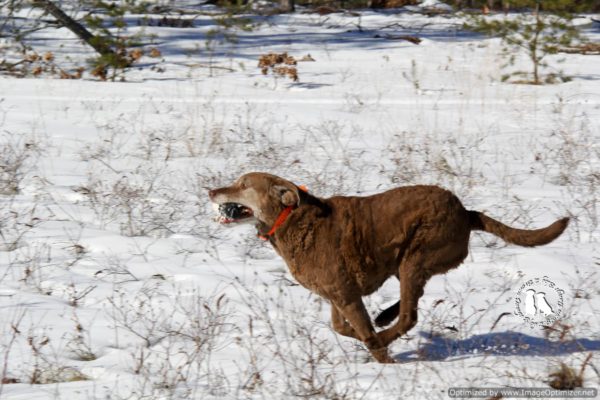 Storm is always happy when she retrieves.  I swear you can see her smile.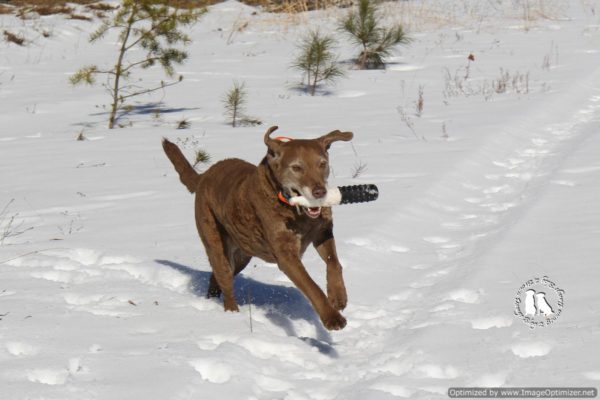 Storm also ran a couple of blind retrieves to the bumpers we set out in the field.  Hubby used arm signals to direct her to the bumper and stopped her with a whistle if she veered off course.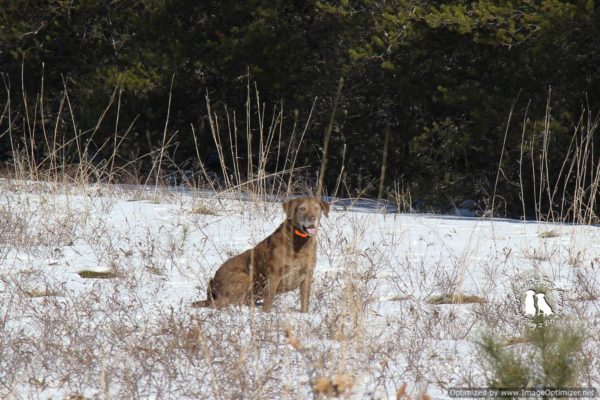 Storm's handling was pretty good even though she has not done a lot of it lately.  Before long she had the blind.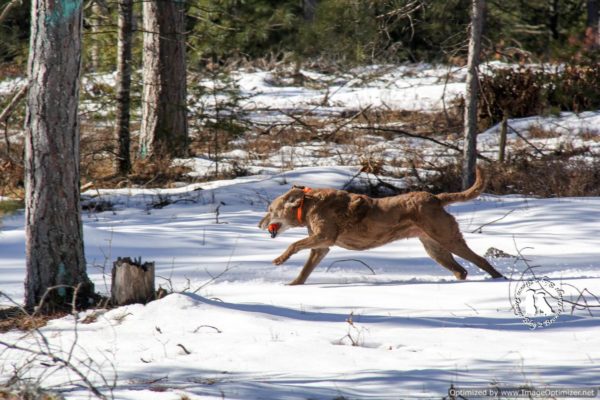 Storm and Thunder would retrieve all day if we let them, but with the snow cover, we did not want to overdo it so we gave them frequent breaks.  We thought they might be a bit stiff after all of the running, but we did not see any signs of stiffness that evening or the next day.  A few years ago we put them of a supplement that seems to be working well for our senior dogs training.  They would have done it all over the next day.