The dogs have Spring fever. Spring does not arrive until later this month and there is still snow on the ground, but we they know Spring is on the way and they are excited.
We won't be able to get on the training grounds at the farm where we train until next month, so in the mean time we went to a field near our cabin.  It is a nicely cleared swath of land where a natural gas pipeline runs through.  Even though it is in the forest, they keep this area clear.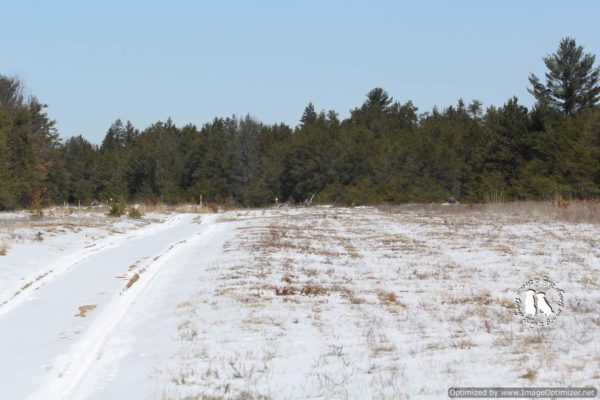 There are trees on each side of this field.  There is a utility road running along one side.  There is a matching field across the main road so usually we will run a set-up in one field and then cross the road and run some more.
On Saturday we ran two set-ups with marks and blinds.  We were working on angle-back marks.  Angle back marks are just as the name implies–the person throwing the bumpers throws them behind at an angle.  The direction the bumper is thrown can affect how the dogs sees the throw.  Our dogs tend to have more trouble with angle backs so that is why we decided to train them.  We ran these as single marks because the field is kind of narrow and we did not want them to be too close together.
For the first set-up I threw a bumper.  The dog retrieved it and then I moved across the field and threw another in the same direction.  After the dogs picked up the bumpers, I them planted one for a blind retrieve and kept moving in the same direction to the side of the field.  We also had a pile of bumpers planted at the edge of the field for a second blind.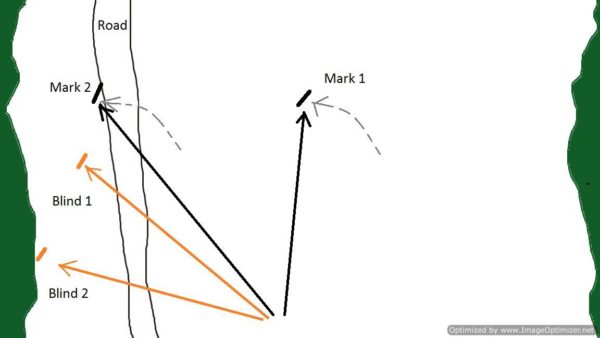 For the second set-up we moved to the field across the road.  The dogs ran blinds at the edge of the field first and then hubby changed the starting line and they ran two more marks.  We also repeated the marks because the dogs were still full of Spring fever and needed to burn energy.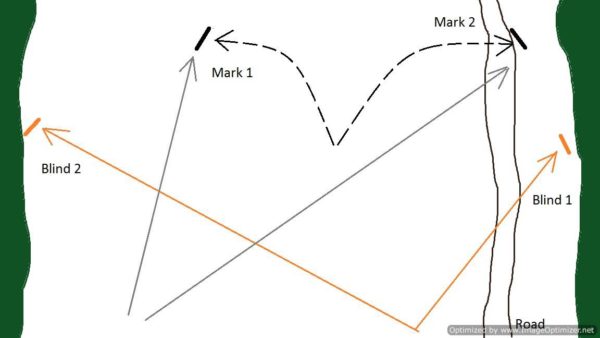 They did better on some marks than other marks, but they sure had fun.  I was freezing because there was a stiff wind.  They did not seem to mind one bit.  The looks on their faces say it all.  Here are some pictures from our training.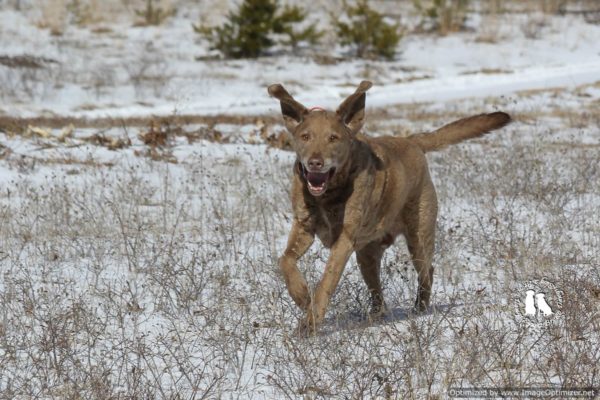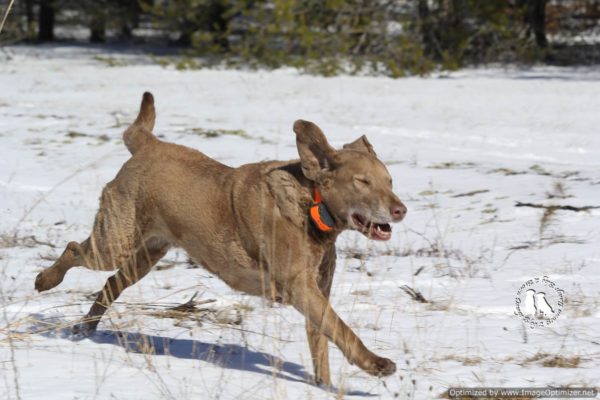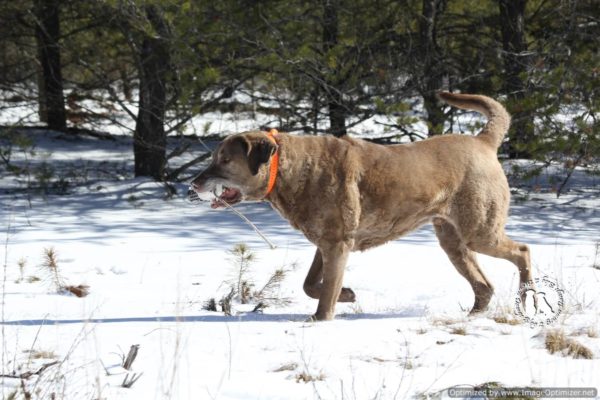 Thunder did not run any blinds, but he ran enough marks to make him a happy dog.
Storm ran marks and blinds.  She loves to retrieve.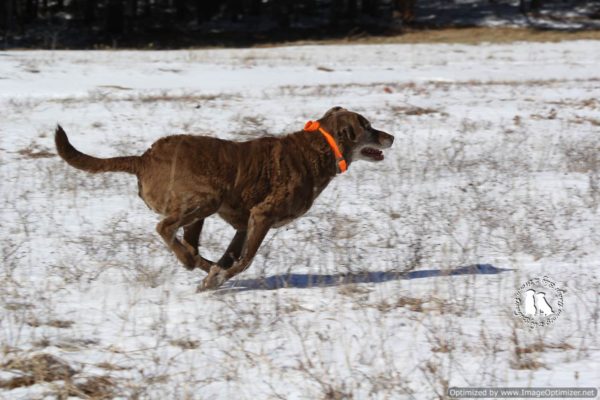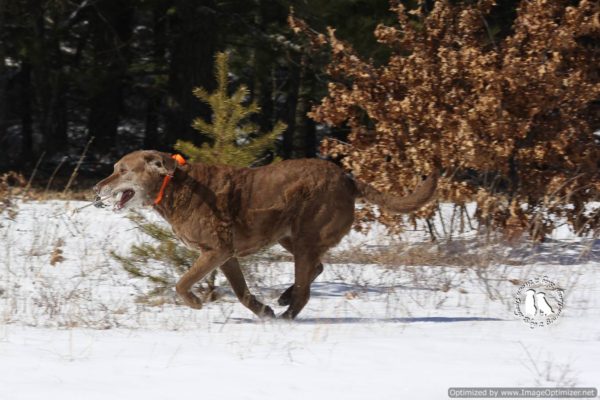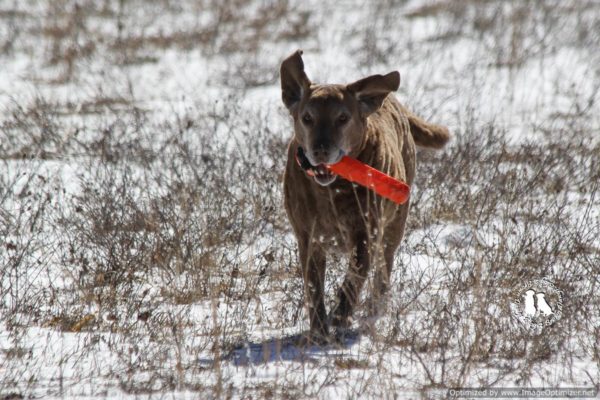 Last up was Freighter.  He is probably the most excited but we make him wait.  We are mean like that.  He could not wait to get out and run, run, run.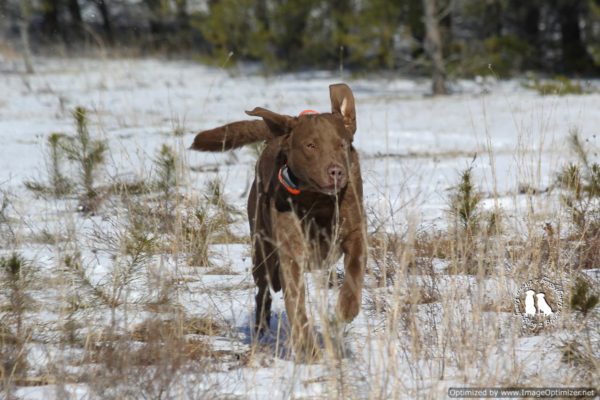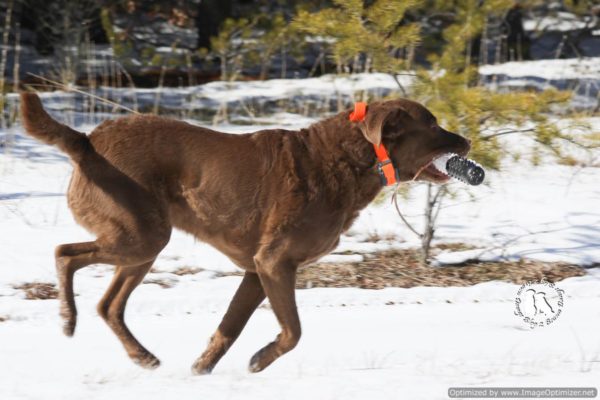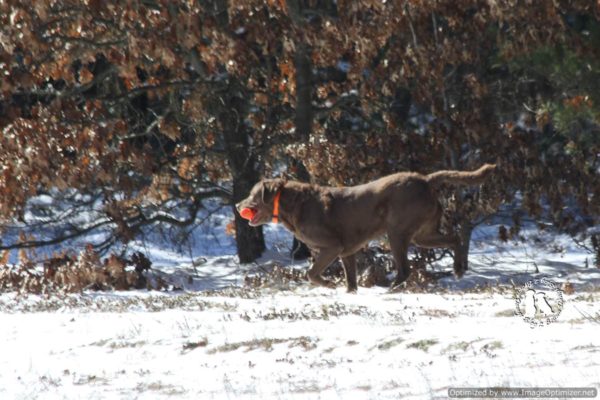 The dogs got some training and some much needed exercise to burn off the Spring Fever.