Today is Thunder's 11th birthday.  It is hard to believe he is 11 because he has not slowed down a bit.  He is still running hard.
On a recent trip to the park, he did not act like an 11 year old when he was retrieving a training bumper.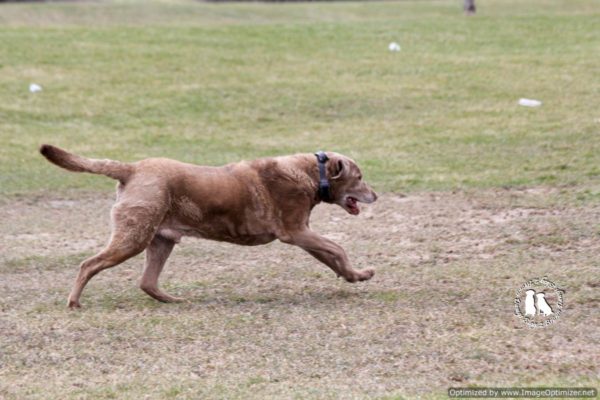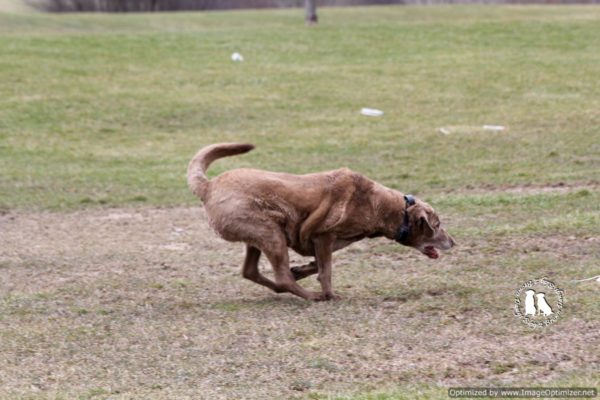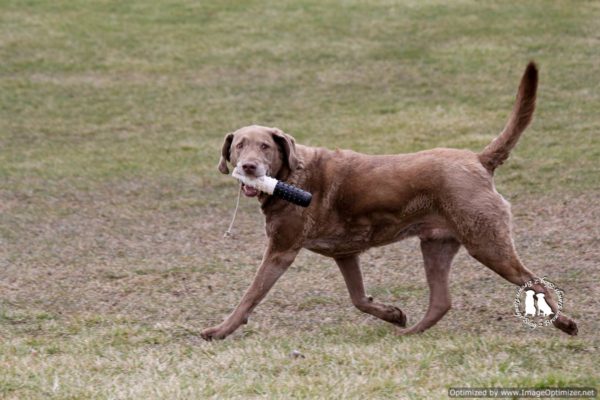 After we finished training, Thunder got his birthday party.  I bought him some fancy iced cookies.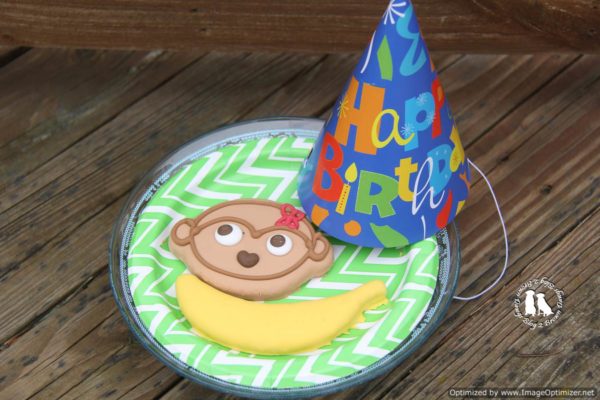 After all that running, Thunder was excited to try his birthday treats.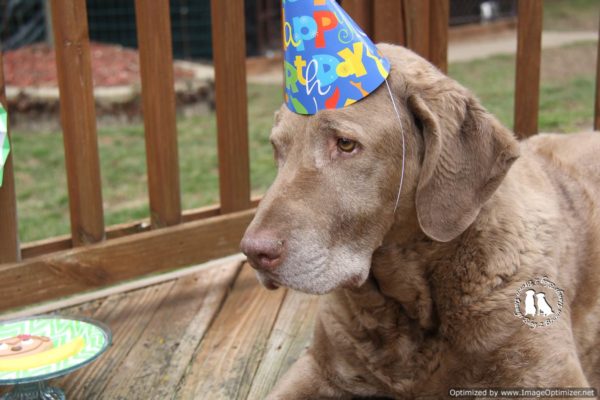 First I made Thunder pose with the birthday hat.  He was not too happy about that, but he was a good sport.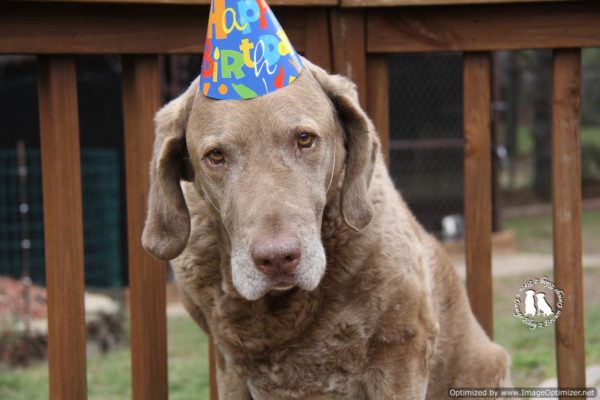 Finally the moment came to try the birthday cookie.  You can tell by the drool that it was a hit.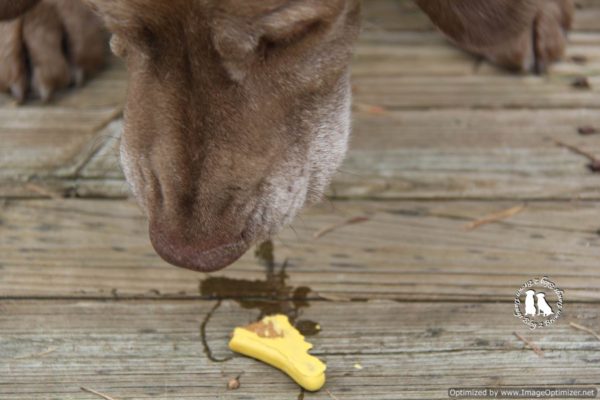 Since the cookie was large, Thunder shared it with Storm and Freighter.  He needed a little prompting to share, but in the end he was happy they got to try the yumminess.
After such a big day Thunder was all tired out.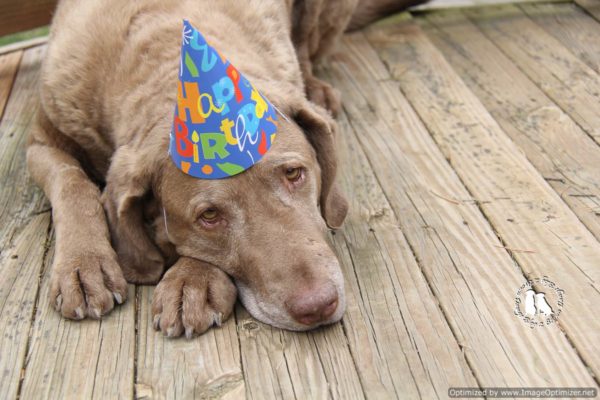 Happy 11th Birthday to our Thunder boy–Ch HR SRR's North Point Thunder Bay SH CGC WDQ.  May you run hard for many more birthdays.