Happy First Day of Spring!
This is the day when daylight and nighttime are equal in duration.  Tomorrow the daylight will be just a little longer than the nighttime.  Hooray!  We had a mild winter, but the long nights drag us down after a while.  It is difficult to get out to run the dogs when you work all day and it is dark by the time you get home.  We have been trying to get out at least one day a weekend but soon we will be able to get out more frequently because we will be able to get out in the evenings.
On Sunday we headed out to the park to run the dogs and do some training.  It was a nice day with no wind and plenty of sunshine.  We were a bit surprised that we were the only ones in the park.  Since we were alone, it meant that we could spread out.  We set up a nice training set-up for Freighter (more details on that in my next post).  Thunder and Storm ran parts of the set-up but not the same way Freighter did.  They are senior dogs and no longer competing in hunt tests, but they still need exercise and need to practice the skills they learned as younger dogs.
Thunder and Storm do not consult things like calendars, but I think they know instinctively that Spring is here.  They sure seemed to have a bit of extra spring in their steps as they were running.
See for yourself…
Thunder turned 11 last week.  He does not run quite as fast as he did as a young dog, but he is still very enthusiastic.  Do not try to leave him home if you are packing up the training gear.  He won't be happy.
On this particular day, he just retrieved bumpers and did not do any blind retrieves.  He did several of these and was sure happy to be out.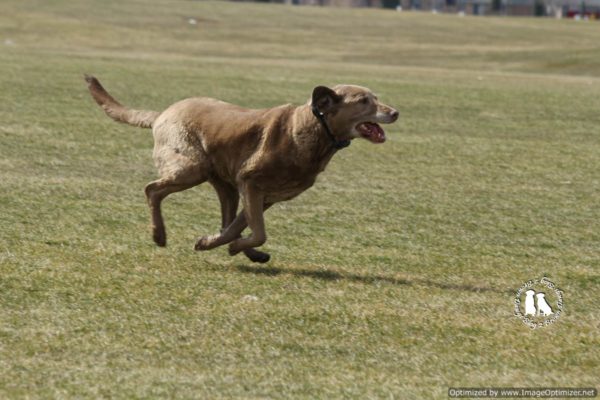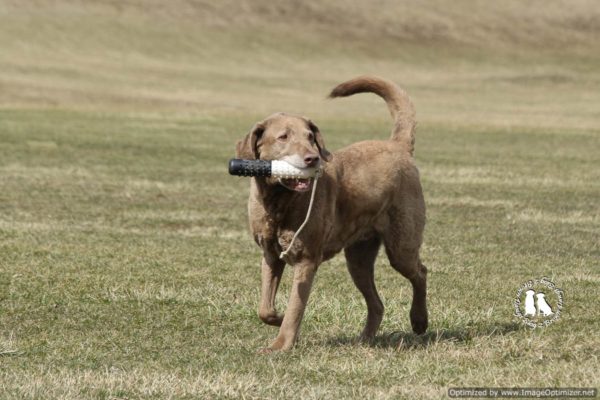 Next up was Storm.  She will turn 10 in June.  When she is retrieving, you cannot tell she is a senior dog.  She still runs just as fast as she did as a youngster.  She ran marks and blinds and did a really nice job.  One of the blinds was a bit more complex than she had been doing, but she stuck with it and had success.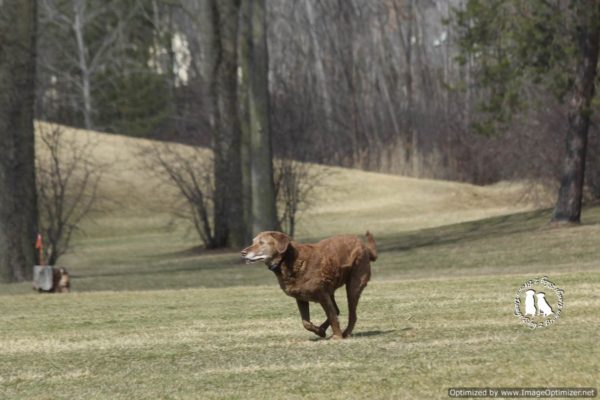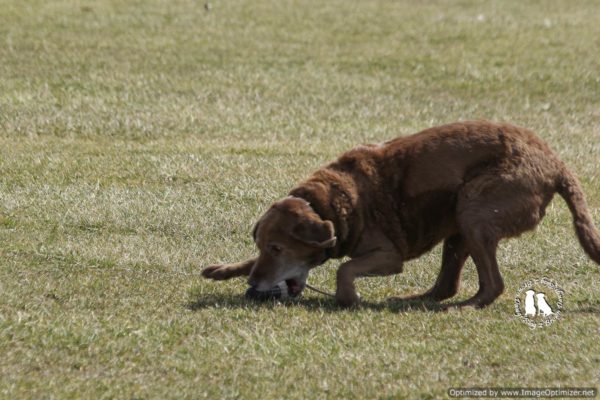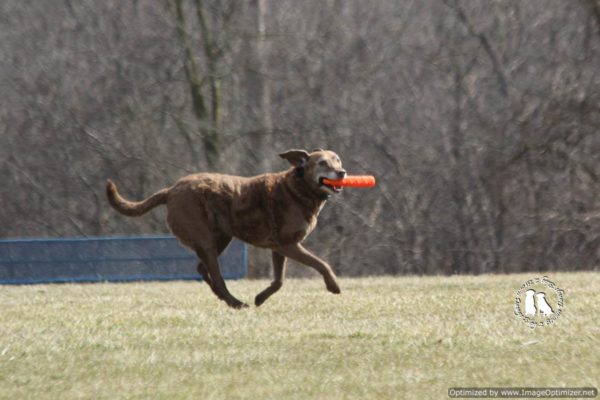 The first day of Spring also means that we will be able to get out of the parks soon and onto the training grounds we use.  The dogs need that, especially Freighter.  There is only so much we can train in a park on flat cut grass.
Do you have any special plans for the First Day Of Spring?