Today we are joining our pal Phenny from Easy Blog and Bacon for Shopping Around The World.  The idea is to pick a recipe that fits with the month's theme which is is a pie, dessert, or something sweet.  Then you shop for the groceries to make it and post your recipe and the prices for the ingredients.   It has been so rainy that we needed some comfort food.  We picked Apple Crisp!
Apple Crisp
This Apple Crisp recipe requires simple ingredients.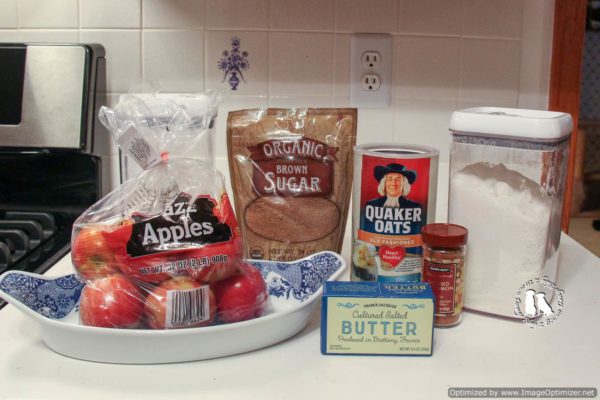 6 Apples 2 lb. bag–$2.79 USD ($2.60 Euros)
2 Tbsp. Sugar 1 lb package–$1.69 USD ($1.57 Euros)
1 ½ tsp. Cinnamon 2.3 oz. jar–$1.99 USD ($1.85 Euros)
¾ cup Old Fashioned Oats 42 oz. package–$3.50 USD ($3.26 Euros)
¾ cup Brown Sugar 24 oz. package–$3.49 USD ($2.29 Euros)
½ cup cold Butter 8.8 oz. package–$2.99 USD ($2.78 Euros)
I had many of the ingredients on hand but one I needed to purchase was butter because we do not use a lot of butter in our house.
I found this one.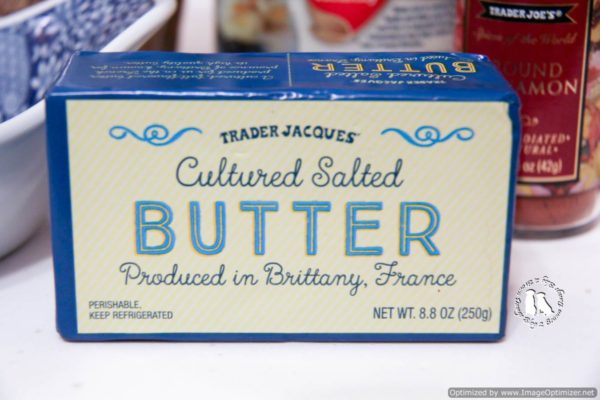 Whoa!  Butter from Brittany, France!  Phenny lives in Brittany.  I guess this recipe was fate.  OK it was a little more costly than regular butter, but I could not resist.
Let's Get Baking
The first thing you need to do is to peel, core and slice the apples.  It is time consuming, but remain focused.  You have to be careful with the knife and keep your fingers clear.
Once you have a big pile of apples, and this part is very important, make sure you set three pieces of apples aside to feed the hungry mob.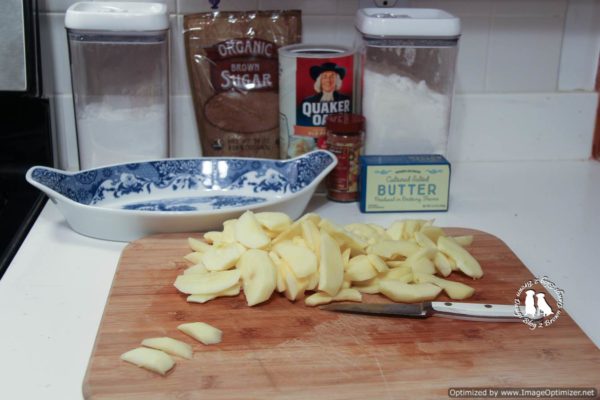 Next you mix the apples with a bit of sugar and cinnamon.  Then you make the topping.  For the topping you mix the oats, flour, brown sugar and more cinnamon together in a bowl.  Then you cut in the cold butter using your pasty blender.  They say you can also use two forks if you don't have a pastry blender, but you can't.  Get a pastry blender if you do not have one.  Luckily I dug through a million drawers and found one.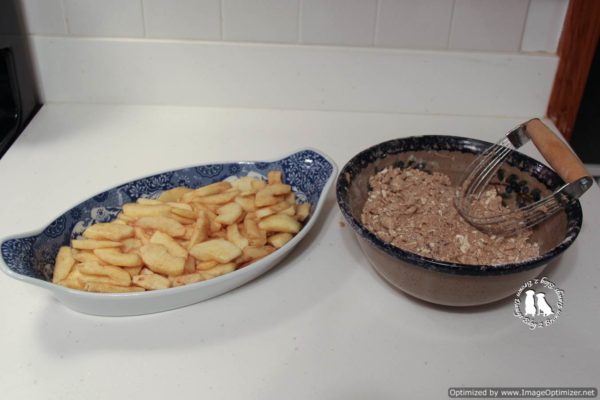 Put the topping over the apples and pop in a 350 °F (175 °C) oven for about 40 minutes.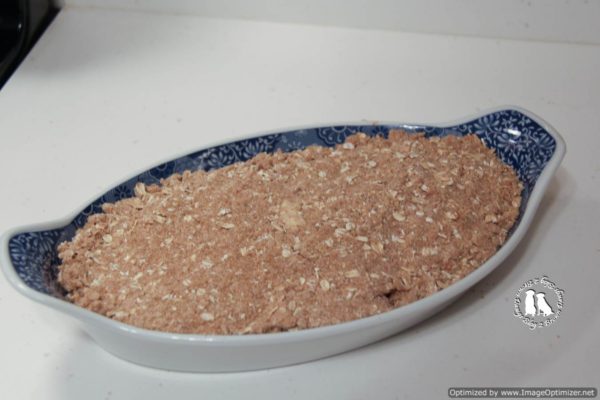 Once the Apple Crisp is in the oven it is time for the pups to get their apples.
Apple Tasting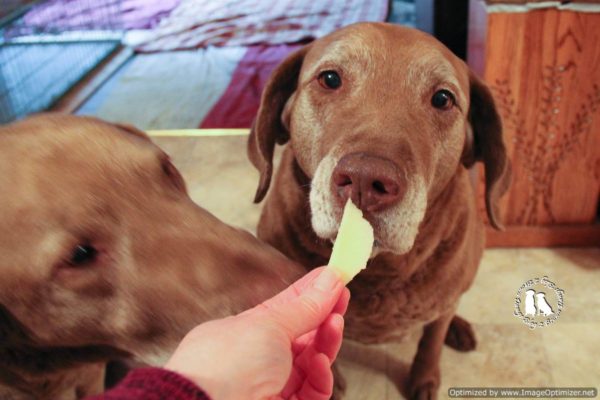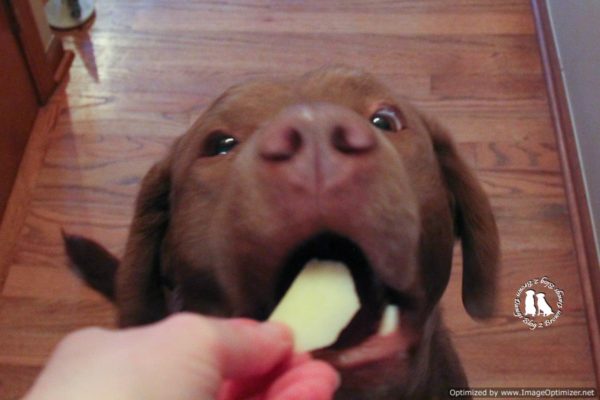 Finished Product
Nothing smells better than apples and cinnamon baking.  Finally the Apple Crisp was done and ready to come out of the oven.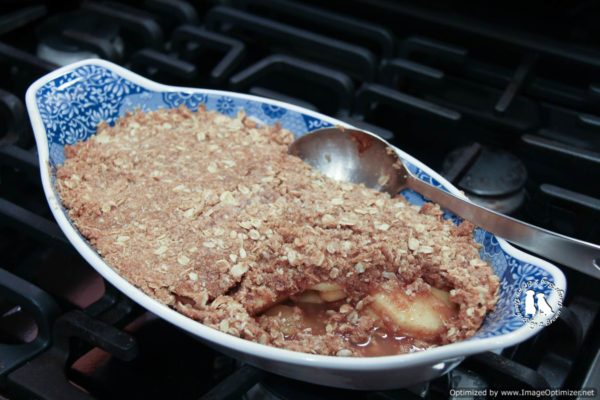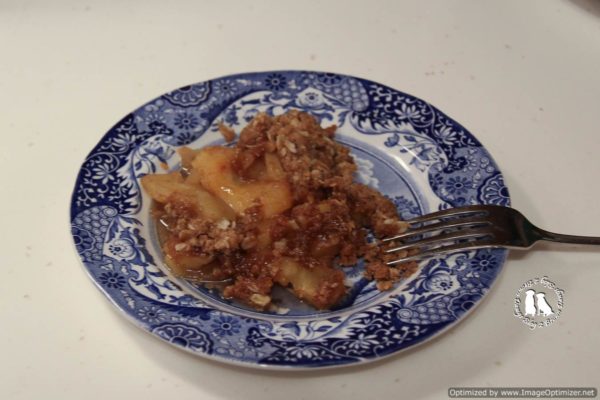 Hope you enjoyed Shopping Around The World!