Last weekend we headed out to train.  The weather was sunny but chilly.  We hoped to get in a bit of water work, but since it was still cold when we got to the training grounds, and the ponds are still cold, we decided to run a bit on land first before getting into the water.  That was the plan at least.  However, Freighter ended up having an unplanned swim.
Here is how it went down.  We set up a triple with a blind using dokkens (which resemble ducks).  The triple and blind were downhill but in front of the pond.  All the marks were enough in front of the pond that there should be no need for swimming.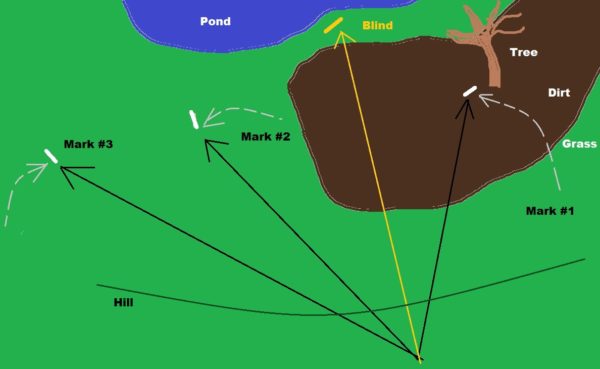 The dokkens (marks) were thrown as numbered 1-2-3 and Freighter picked them up outside, outside, middle (3-1-2).  You can see from the drawing that the first mark was thrown so it landed on some dirt and by a tree.  The other two were in uncut grass.
I do not know if it was the perspective of the downhill or the cover, but Freighter had a bit of trouble digging out the go bird (#3 or the last one thrown).  He put on a hunt before coming up with the dokken.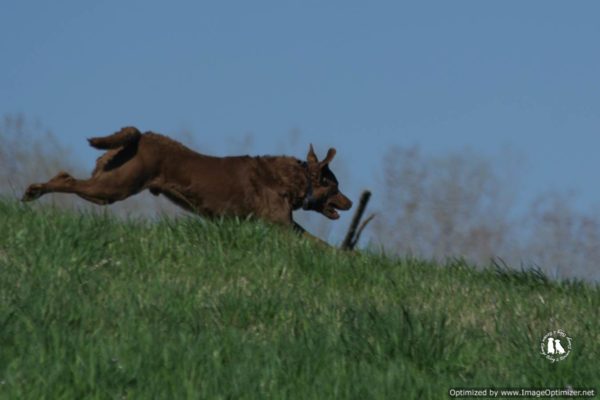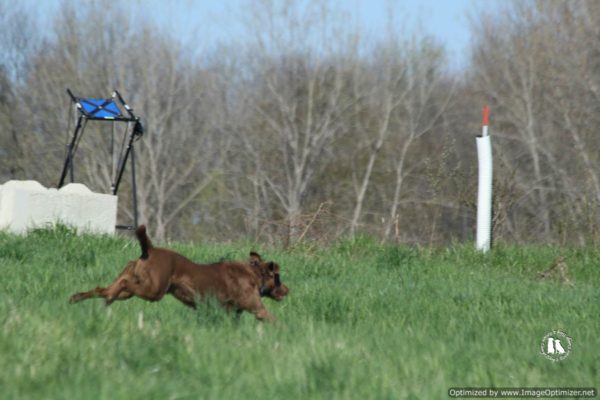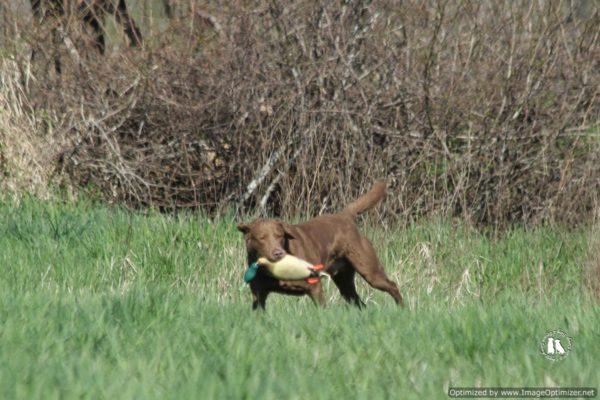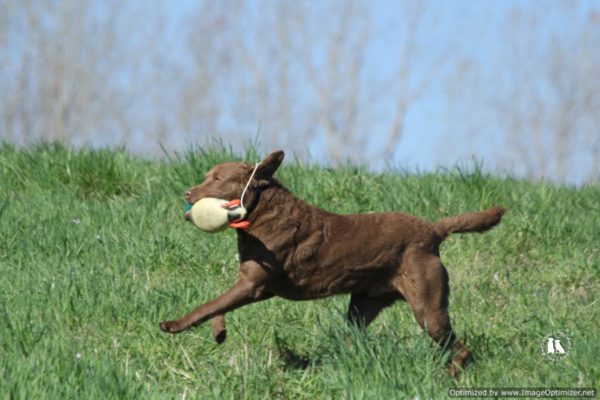 Next Freighter was sent to retriever mark #1 which is on the right.  This mark gave him a lot of trouble and is where the unplanned swim came in.  Maybe it was the change in terrain.  Maybe it was because it fell at the base of the tree.  Whatever it was, Freighter blew right over the top of it.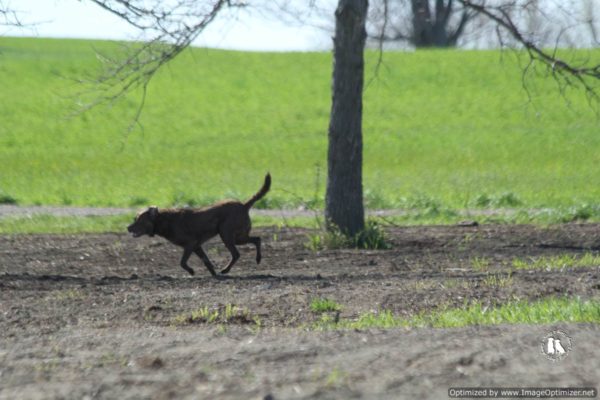 Then Freighter kept right on going into the pond.  So much for waiting for things to warm up a bit.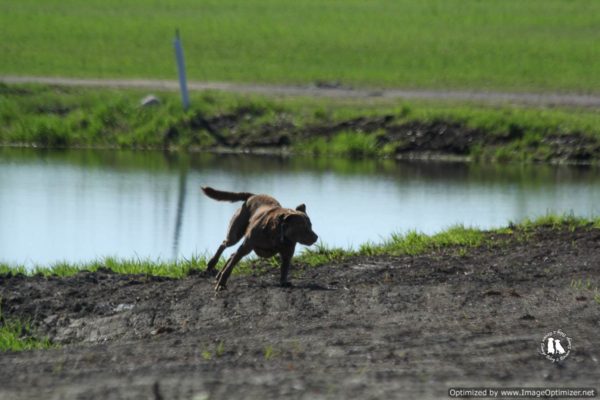 Hubby ended up handling Freighter to the dokken.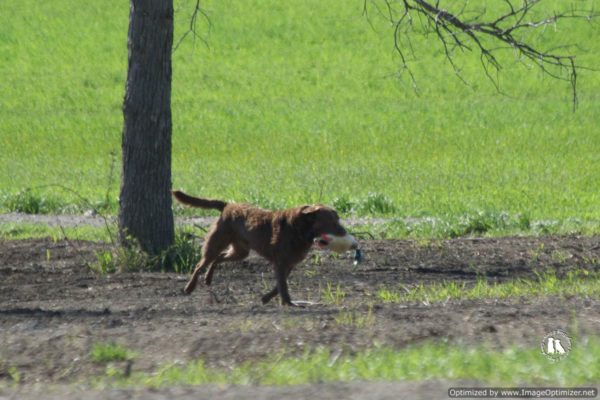 Next Freighter retrieved the middle mark.  You would think that after the hunt on the left hand bird, the hunt and swim and having to be handled to the right hand bird that he might forget where the middle bird was…..nope.  He went right to the bird.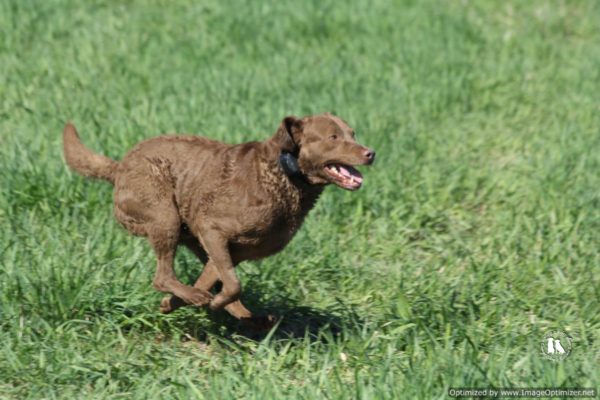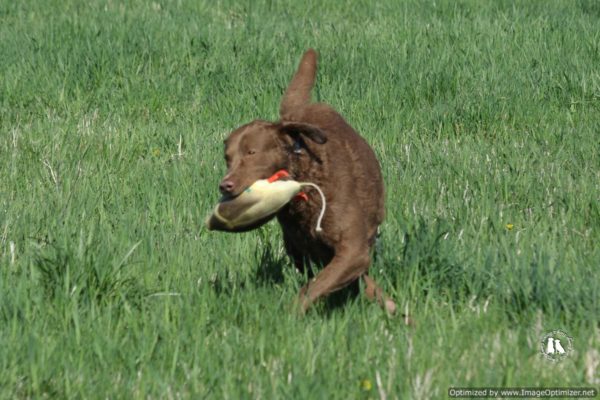 So maybe Freighter's swim was not unplanned after all.  Maybe that was his plan.
We did eventually move to the water.  I will have some water pictures in another post.