All her life Storm has been Little Miss Independent.  She knows her mind and she prefers to do things her way.
This caused her a ton of trouble when she was competing in hunt tests.  When hunt testing, dogs should take the direct route to complete a retrieve.  However, in Storm's opinion the direct route is not worth much if it is not the fastest route.  So if she has to pick getting in one side of a pond and swimming all the way across it, or running around to a point closer to the bird to get in and get out, she is going to do the later because it is faster.
Just last weekend we set up a water mark in a pond that was behind another pond.  The direct route would have required Storm to swim across the first pond before getting into the second pond to get the bird, (we were using training dokkens).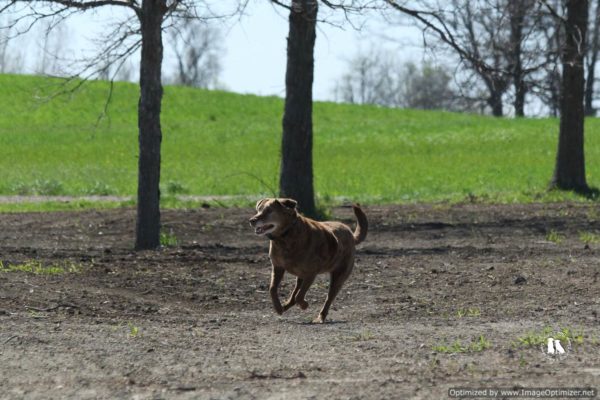 Storm started well, and was on line for the retrieve; however, at the last minute she avoided the first pond.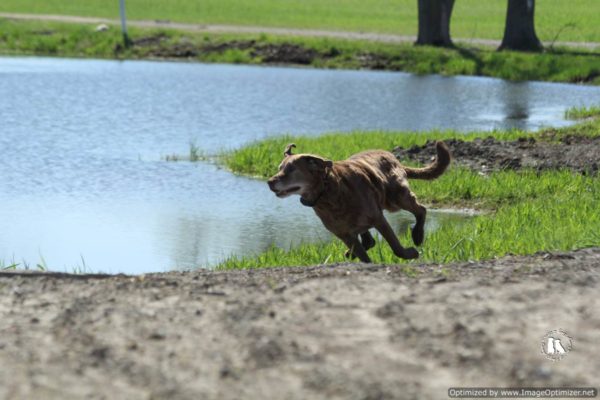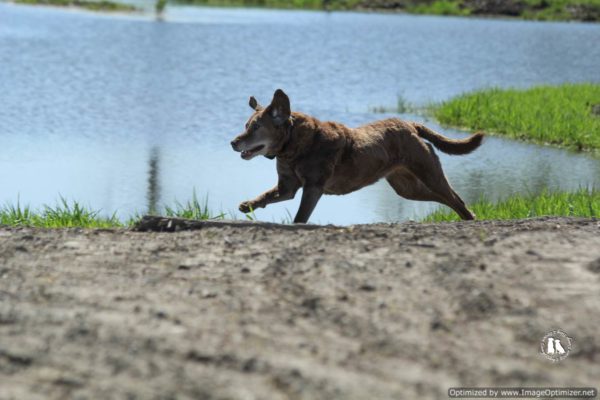 Storm figured if she moved fast enough, no one would notice that she skipped the first pond.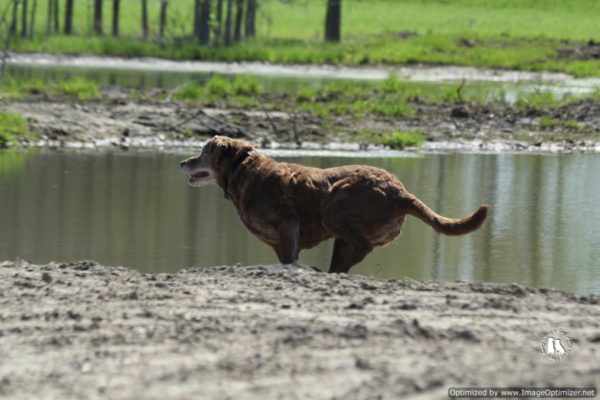 So Storm ran around the first pond and just kept going to the second pond.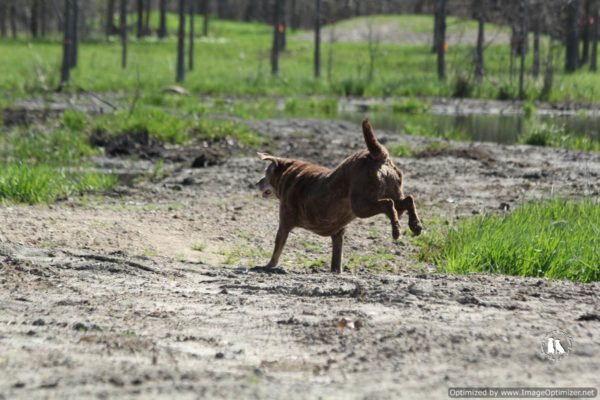 Storm got into the second pond to make the retrieve.  Even after taking an indirect route, she never lost sight of the mark.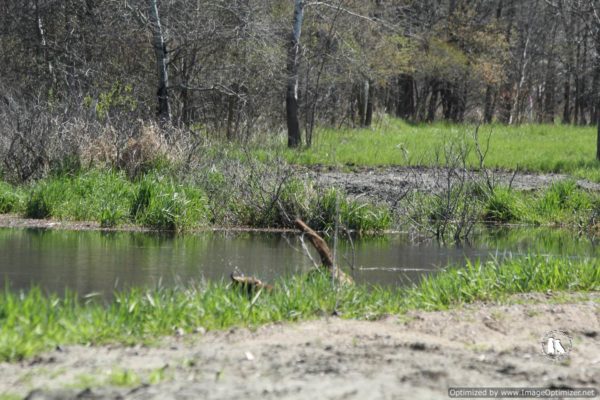 When Storm was hunt testing, we required her to take the direct route even if it took more time.  She was not thrilled about it.  However, now that she is retired, we don't really require it because being Little Miss Independent makes Storm a lot of fun to hunt with.  She knows her job and does it well.  You will not loose birds when you are hunting with Storm.  Recovering all the birds shot during a hunt is the reason people hunt over dogs, not the fact that they follow some arbitrary line to make the retrieve.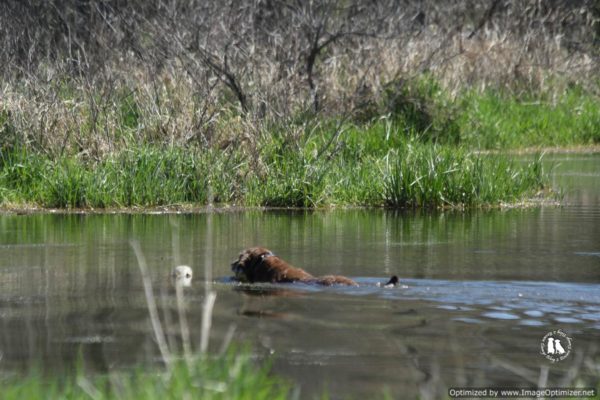 We love our independent Storm.