Sometimes you have to slow down and smell the flowers.  Of course the brown dawgs rarely slow down to smell anything other than ducks when they are sent to retrieve.
Last weekend we headed out to do some training.  It was cold, (break-out-the-winter-coat cold) and windy.  The dandelions and other weeds were in full swing but the dogs did not notice.  They were having a blast retrieving in the ankle deep grass.
First up was Freighter.  Our second set-up was a walk-up double with a blind.  We tried to set-up a triple with 2 of the marks falling in line, but the battery on one of the wingers died, so a double it was because I needed to launch the one winger manually.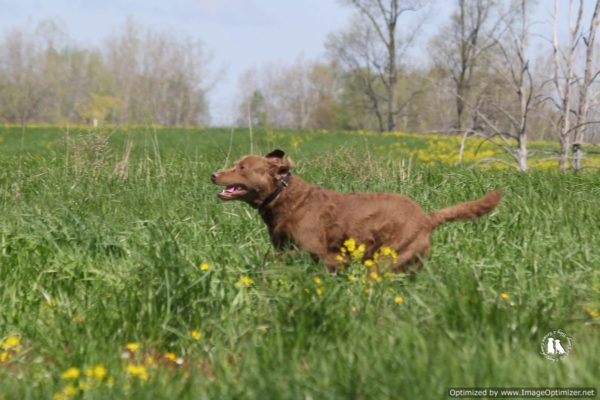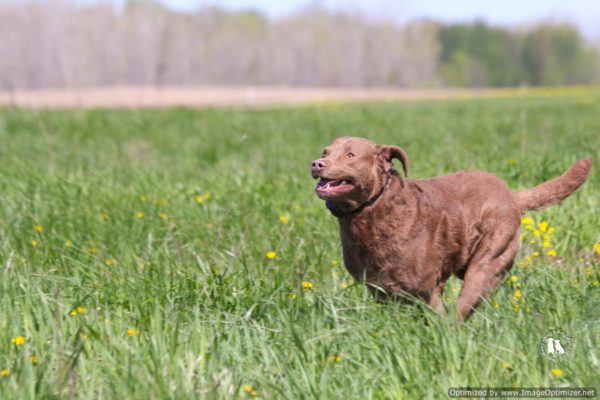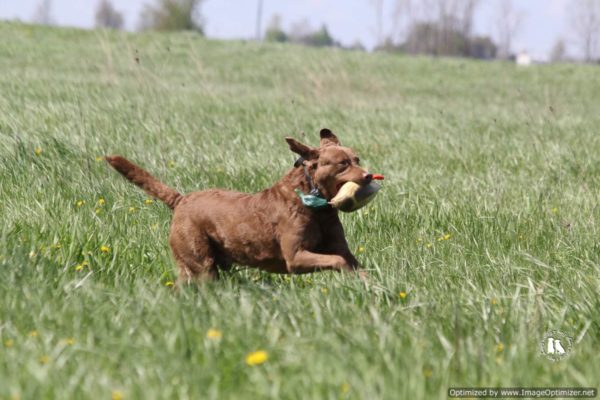 Next up was Storm.  She ran our set-up as back to back singles.  No walk-up or blind.  Storm was really hauling.  No time to stop for anything.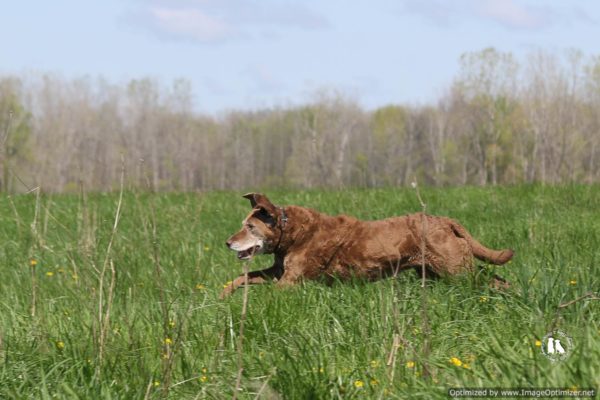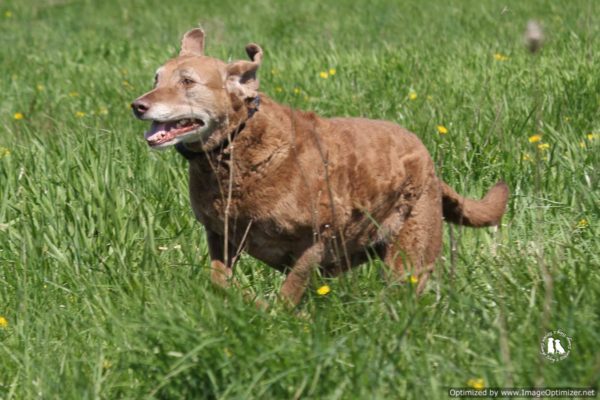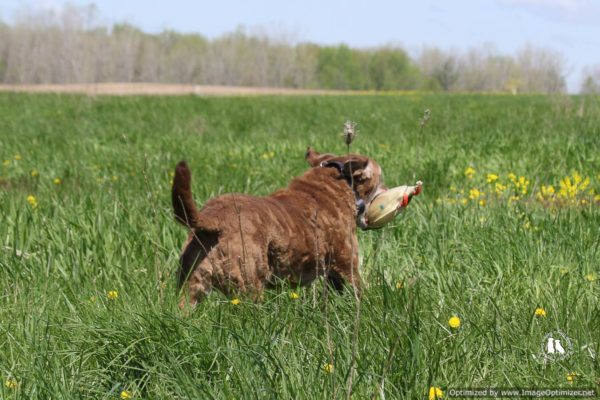 Last but not least was 11 year old Thunder.  He ran this the same way Storm did, as back to back single retrieves.  He loved being out in the field and his marking was quite good.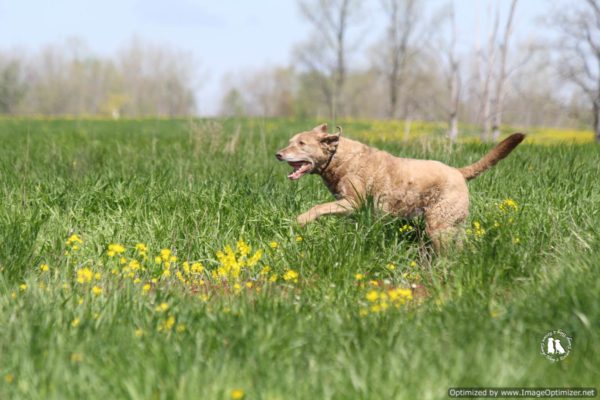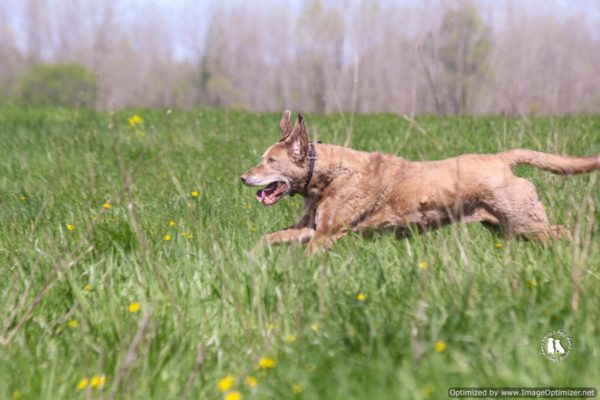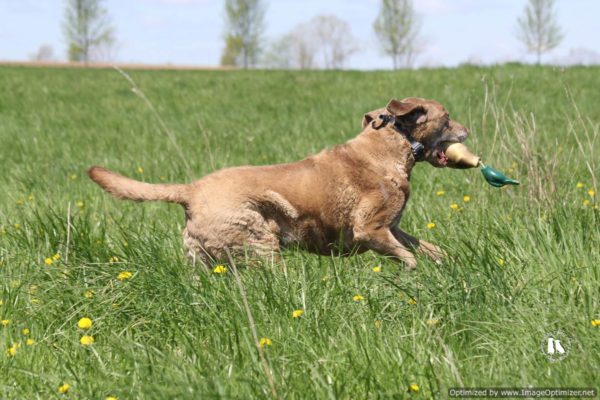 This was the second set-up we ran that day.  The first was a triple with a double blind which our senior dogs Thunder and Storm ran as 3 back to back singles.  I will have more about that set-up in another post.  We did not end up putting the dogs in the water because it was so cold and windy and we were heading to the cabin after training.  Freighter's test at the end of the month should be fun with so little water work.