Spring is here and the grass is growing.  We have had so much rain that it is thick and green.   We headed out to the training grounds and set up a training scenario which had the brown dawgs digging birds out of the tall grass.
When we train in our local parks, the grass is always cut.  They do a good job and keep it short.  However,  that is not the best for training because whether the dogs are hunting or hunt testing, they are not doing it on cut grass.  The dogs need to be able to mark the birds and find them even though they may not be visible.  Right now the grass is the perfect height for what we wanted to train so we set up a triple in the tall grass.  We were using training dokkens because we did not have dead ducks.  We like the dokkens because they are close in size and weight to an actual duck and they are a larger than a bumper.
You can see from the pictures that the dogs needed to stick their entire head into the grass to dig out the bird.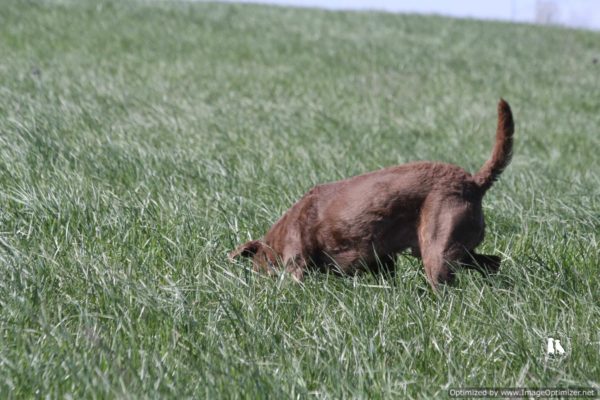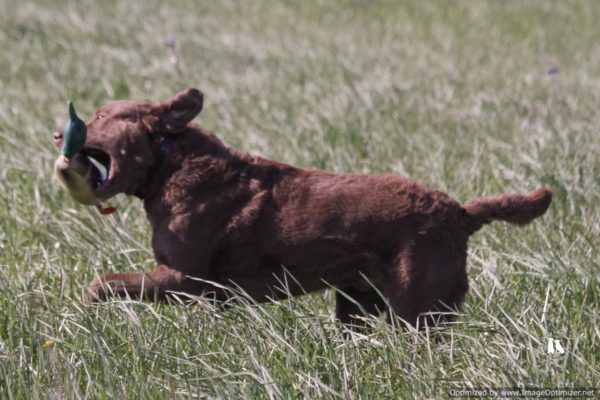 The dokkens were landing in a sea of grass.  There were not a lot of features for the dogs to use to find the birds.  They had to rely on their marking ability (watching and remembering where the dokken fell) and their noses.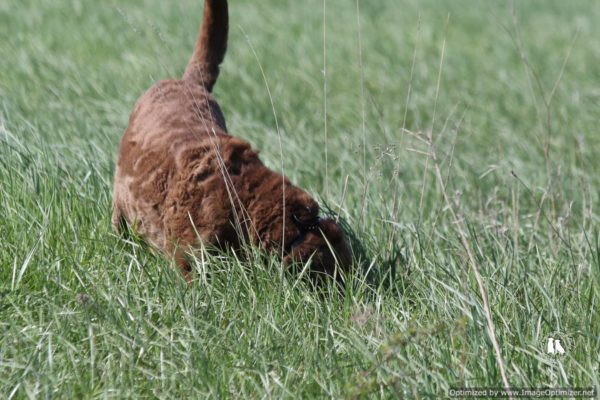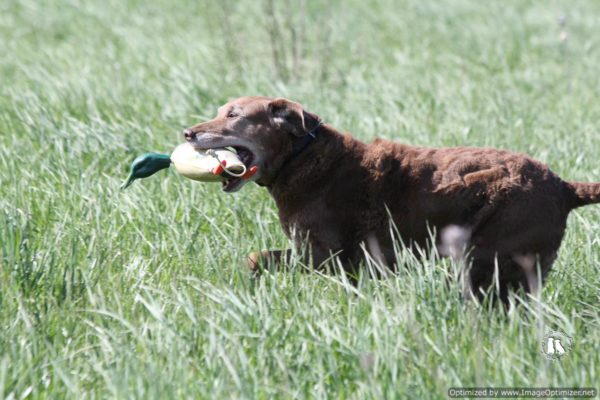 Thunder as an old hunted dog loved this.  He had no trouble finding the dokkens.  He also lucked out because his mark ended up in some shorter grass, but he still needed to dig it out.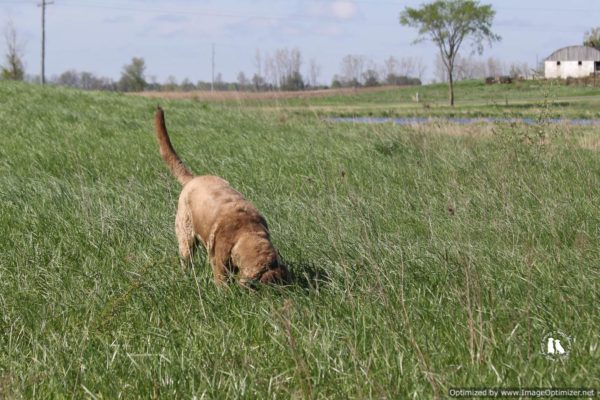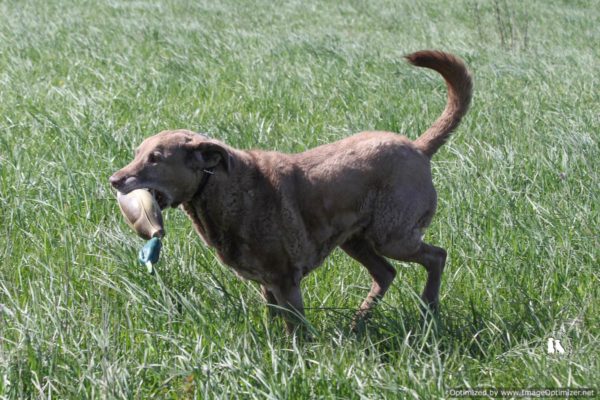 The grass will be mowed throughout the season, but for right now the dogs had fun digging birds out of the tall grass.