This past weekend we were up at the cabin and since Freighter has a hunt test later this month, we headed out to do some training along with kicking up dust in the forest.
Unfortunately it is now the "buggy" season and the gnats were out in full force.  We made a quick set up with a couple of marks and a couple blinds.  Hubby has been working on Freighter's blind work.  A blind retrieve is where bumpers (or birds) are placed in the field but the dog does not see where they are placed.  The dog is lined to where the bumper has been placed by its handler, is sent to retrieve, and then must follow its handler's directions (we use arm signals) to find the bumper.
Freighter has a comfort zone where his handling is really solid.  However, at a certain distance, he tends to go into what we call "auto cast" where he will sit on a whistle but if hubby does not direct him (or "cast") him quickly enough, he moves on his own.  That is not what you want.  Hubby is driving the bus, not Freighter.
Hubby attended a workshop last month and the trainer gave him a way to train Freighter to sit and wait and not to go into auto cast.  Hubby was able to use this method a bit before the last hunt test and it seemed to work well and Freighter seemed to understand it, so he was anxious use it to work more with Freighter.
We set up a scenario with a mark (mark #1 on the diagram) and a blind.  Freighter ran the mark first and then the blind.  The mark was there just to make the blind more difficult because when you run marks and blinds in combination like this, it tends to draw the dog back to the area where it picked up the mark when running the blind.  The handler will usually need to stop the dog and redirect it back to the blind, which is what we wanted.
We also set up a blind in the opposite direction from the first blind and a second mark which was just to tire Freighter out.  He is an active dog and needs exercise.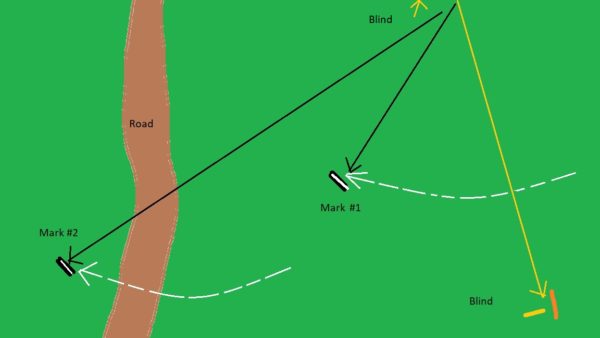 Hubby was at the top of a hill when he sent Freighter to retrieve the mark.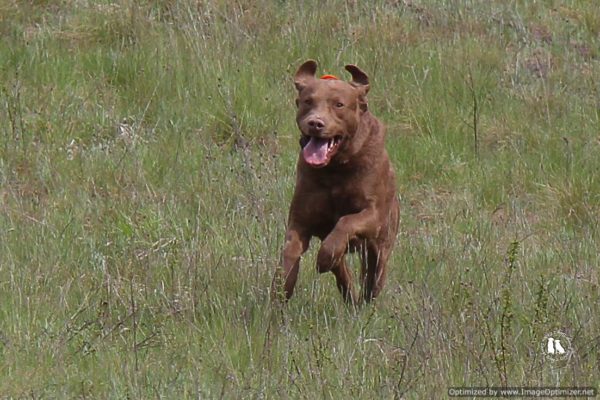 Freighter had no trouble retrieving the bumper.  Next up was the blind.  Hubby had to stop and redirect Freighter a couple of times.
In the first photo, Freighter is sitting, but he is not fully turned to hubby.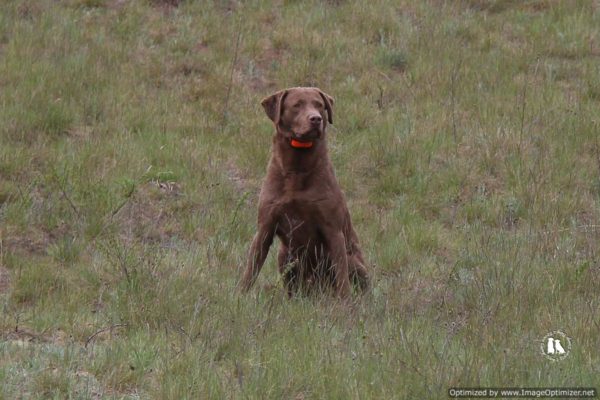 You really want the dog to stop, fully turn toward you, and sit and wait until you give them an arm signal or "cast".  If Freighter is not facing hubby, or if he does not sit right away, or if he begins to move before he cast, hubby blows the whistle again and "nicks" Freighter with the collar to remind him to stop, sit facing him and wait.
The second time hubby had to stop Freighter, his sit was much better.  He sat right down and waited.  This time he was facing hubby.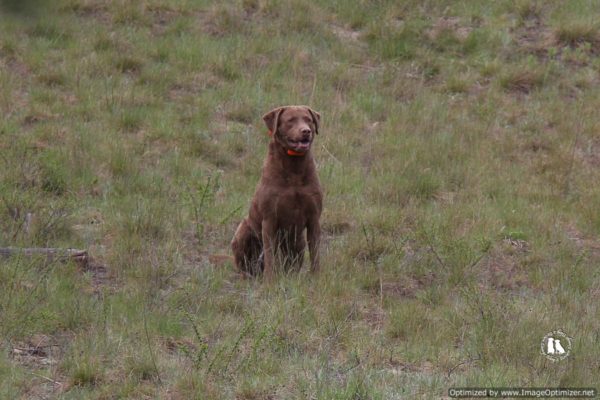 Before long, Freighter had the blind.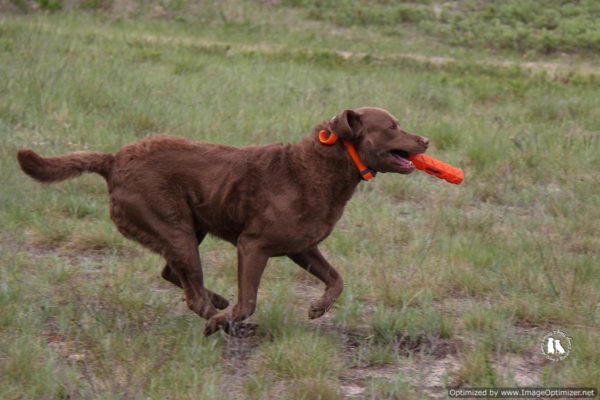 After Freighter ran the other blind, we ran Thunder and Storm on some marks (they need the exercise too) and then Freighter got to run mark #2.  This was more of a fun mark for him.  He really was hauling and kicking up dust because he had to cross the sandy road.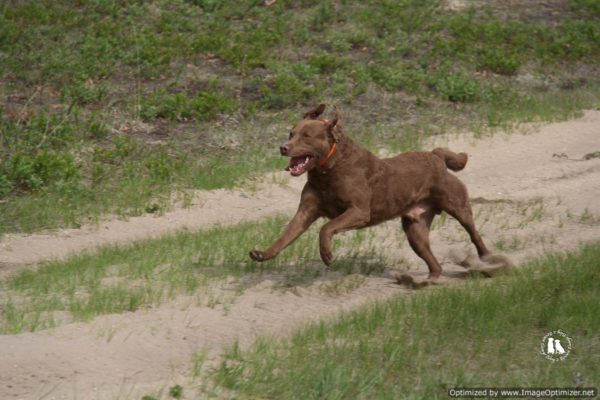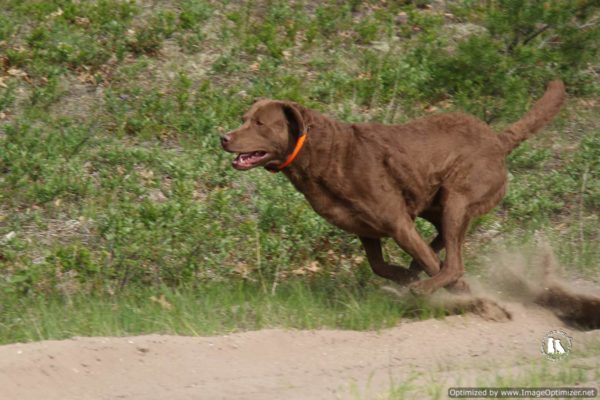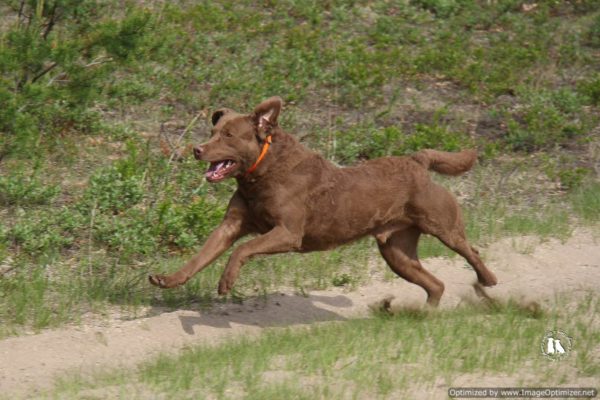 Freighter would have run another dozen retrieves, but it was getting warm and the bugs were bugging me, so we packed up after a few retrieves and headed home.