Last week Thunder had his dental procedure and it turned out he had a issue going on with his gums.  He needed several teeth extracted.  Poor old Thunder is not allowed to retrieve for at least another week.  Right now he is down but not out.
We are not really sure what happened with Thunder's gums.  Perhaps age and genetics catching up with him.  He had a full dental done last year, with a cleaning and xrays.  There was no issue with his teeth or gums at that time.  I figured at 10 years old, and no sign of dental issues up to that point in his life, it would probably be his last dental.
However in the last few months, we noticed a couple of things going on.  He was drooling a lot more than normal and he seemed to have trouble chewing hard dog cookies.  Not all of the time, just now and again.   I happened to touch one of his back teeth and he jumped, so I knew there was an issue.  We made an appointment for a dental as soon as possible.
Other than jumping when I touched that one tooth, if Thunder was in pain, he really did not show it.  He was having no trouble retrieving.  I am including a few pictures of him out training a couple of days before his dental procedure.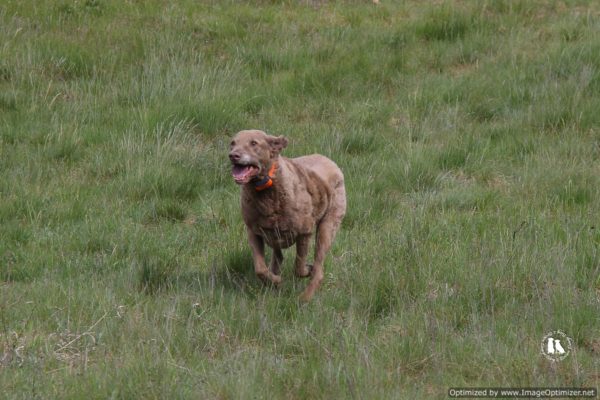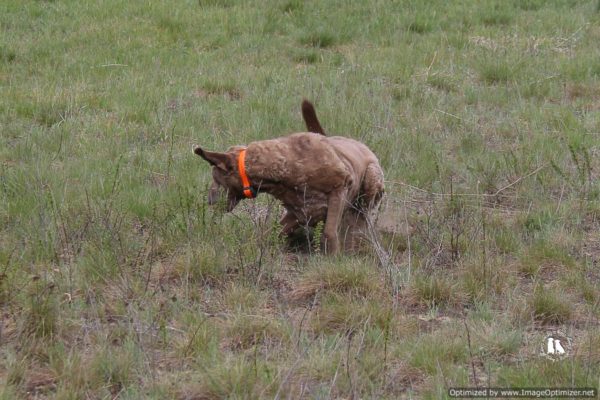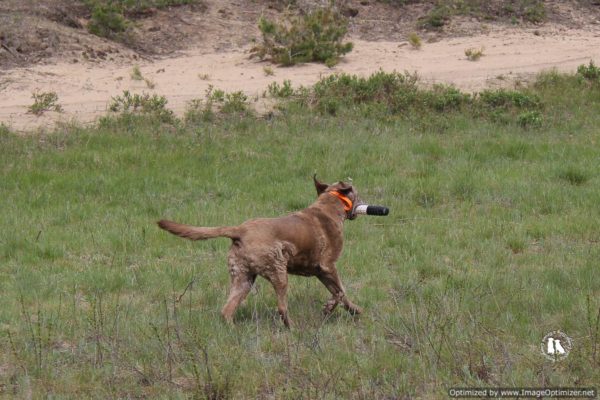 Once the vet put Thunder under anesthesia, she was able to see the issue was even worse than she thought.  It is good we took care of it when we did.  I can tell Thunder feels much better.
He will need to go back in three months to check a few other teeth which means more xrays and maybe more extractions.  We will be adding a dental food which is an extra hard kibble to his diet and we have a dental gel to use daily.  Hopefully that will keep the gum disease at bay.
When we headed out for training last weekend, we left one very upset Thunder at home.  He is back to normal, but we need to make sure he is fully healed before he is back to retrieving.  The old dog is down for now, but certainly not out.