Do you have a gourmet pup living in your house?  Does your pup like freshly baked gourmet dog treats?  Do you have a hard time finding the gourmet treats that your gourmet pup craves?  Do you have a pup with dietary restrictions who still enjoys gourmet treats?  If so, the Gourmet Pup Club may be just what you are looking for to satisfy your gourmet pup!
Disclaimer: The 2 Brown Dawgs Blog received a one month's subscription to the Gourmet Pup Club in exchange for spreading the word about this subscription service.  We were not otherwise compensated, and all opinions contained in this post are our own.
What is the Gourmet Pup Club?
Gourmet Pup Club is a monthly subscription service that delivers high-quality, all natural, wholesome boutique quality treats from highly acclaimed bakeries across the USA right to your door.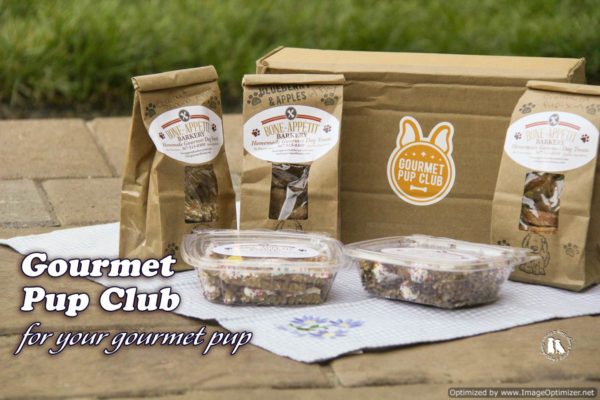 Gourmet Pup Club offers two size options for their monthly subscription boxes: the Treater Month To Month which contains 4 full bags/servings of gourmet handmade treats and the Eater Month To Month which contains 5 full bags/servings of gourmet handmade treats, (price is $27.99 and $29.99 respectively plus shipping).  Each box can be customized based on your dog's dietary restrictions.  Monthly boxes are shipped on the 20th of the month and can be cancelled at any time.  Gourmet Pup Club also offers birthday boxes and cakes and those are shipped ASAP.
Our Gourmet Pup Club Box
The brown dawgs consider themselves to be gourmet pups.  They were super excited to get their Gourmet Pup Club box in the mail.  They could hardly wait while I unpacked it and set it up to take a few pictures.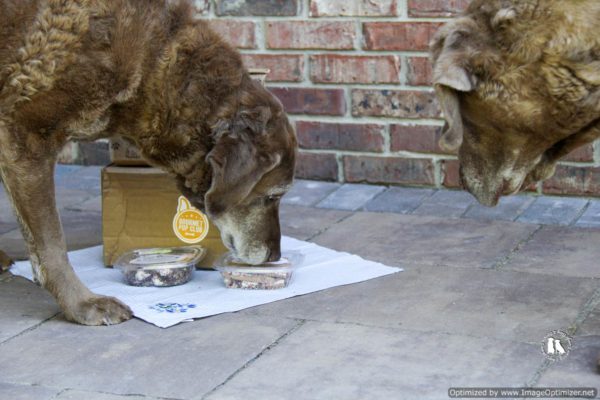 Our box contained 5 kinds of treats from the Bone-Appetit Bakery.  The brown dawgs could not decide which one they wanted to try first.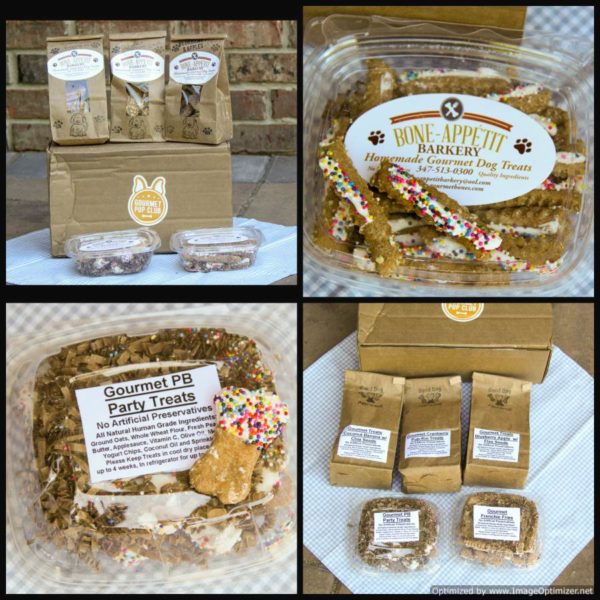 I liked that each kind of treat was clearly labeled with the ingredients.  I noted that these treats contain no preservatives so they do have a shelf life of about 4 weeks if you do not refrigerate them.  I thought the amount of treats per bag was generous.  Each bag contained hard baked treats which the brown dawgs prefer.  They are not that thrilled with chew type treats which seem to be all the rage.  They like a baked cookie and if it is a home made baked gourmet cookie, that is so much better.
My only small disappointment is that I was hoping there would be treats from a variety of bakeries rather than treats from one bakery only.  One of the benefits of these types if subscription boxes in my opinion, is the variety of products you get to try which you otherwise might never discover on your own.  The brown dawgs do not care about the same things a human like me cares about–they wanted to get to the taste test!
The Brown Dawgs Taste The Treats
Thunder and Storm decided to try the Frenchie Fries which are a peanut butter based cookie baked to look like french fries.  They loved the Frenchie Fries and even sniffed around for more.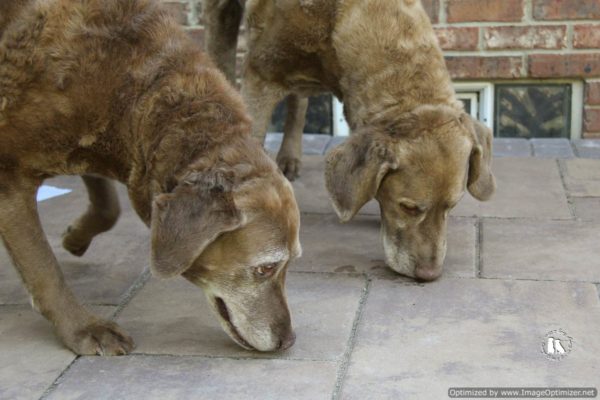 Freighter tried the Gourmet PB Party Treats because he was still in full celebration mode after earning his Master Hunter Retriever title.  These are also a peanut butter based cookie with a yogurt frosting and sprinkles.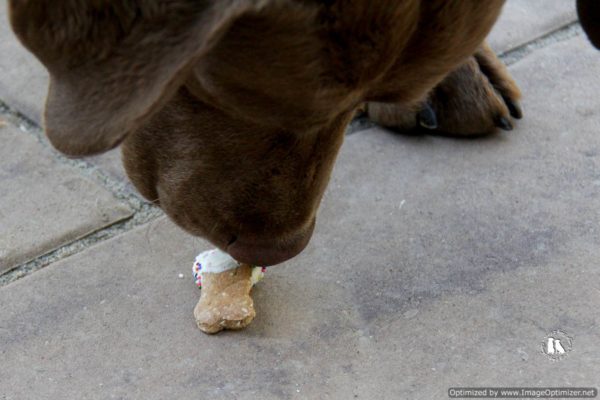 Freighter wasted no time in gobbling this tasty treat down.  He may have even tried a second one because he was still celebrating.
We also received Gourmet Coconut Banana w/ Chia Seeds Treats, Gourmet Cranberry Pup-Kin Treats and Gourmet Blueberry Apple w/Flax Seeds Treats.  The brown dawgs cannot wait to dig into these treats.
Ready To Order?
If you are ready to order, click on over to the Gourmet Pup Club website and pick your plan and customize it as needed.  Then use the offer code 10off to get 10% off at check-out.