Since Freighter finished his Master Hunter title, I have to admit that we have not done much training.  We have been working on some projects around our house and our cabin that we had let slide because we spent much of our free time training.  But the dogs need exercise, especially our senior dogs.  Hunting season will be here before you know it and we need to keep them in condition.  Too many people take their dogs off the couch and into the field or the marsh without conditioning them, and that is when injuries can occur.  So this past Monday we headed out to an old ball field by our cabin so the dogs could do some retrieving.  There is nothing better than the joy of senior dogs retrieving on a July morning.
We did not have any equipment with us, just some bumpers so we threw them a series of three singles.  We went first thing in the morning.  It was a bright and sunny day so we knew as the day wore on it would be hot.  We wanted to be done well before the heat of the day kicked in.
Our senior dogs Thunder (11) and Storm (10) were so excited to get out.  They just love to retrieve.  You can see the joy on their faces.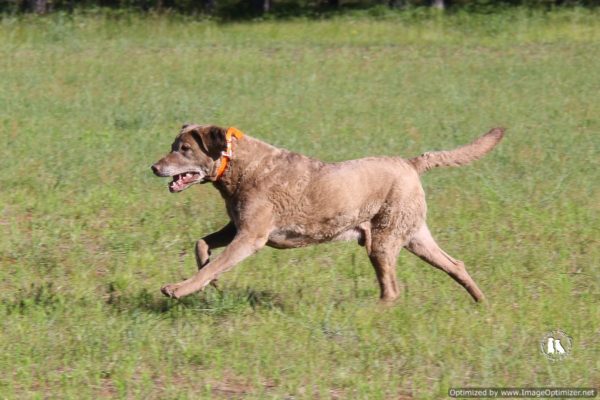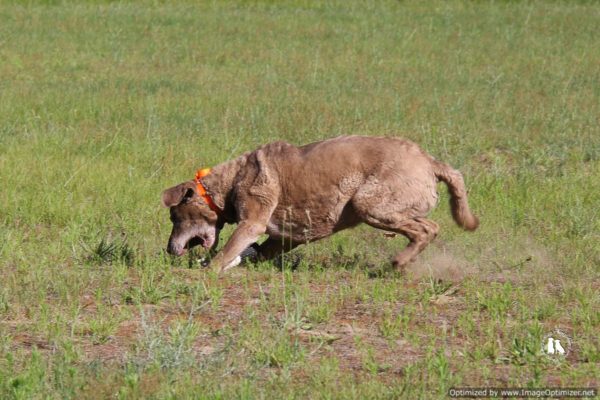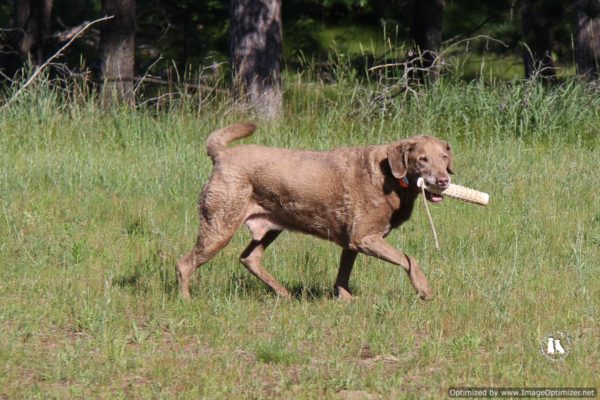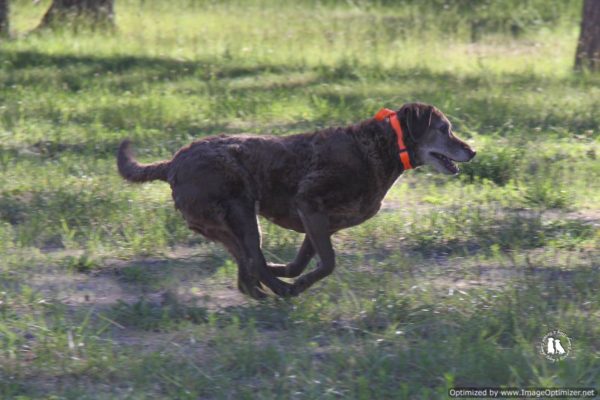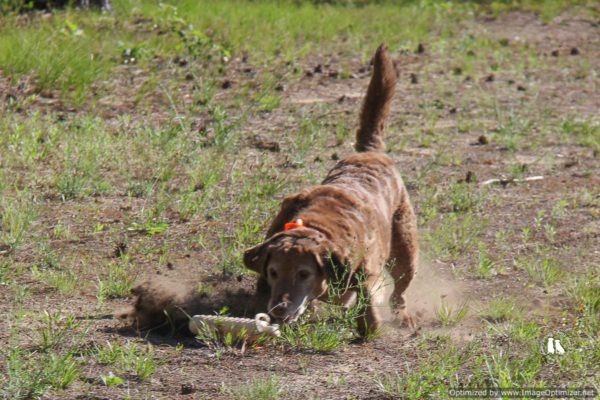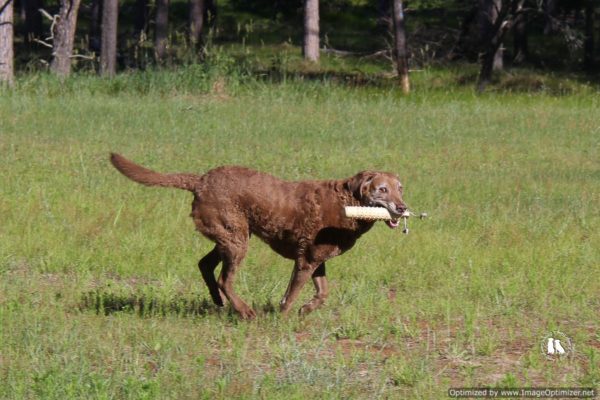 Of course Freighter came out to train too.  At 5 years old, he is not anywhere close to being a senior and was happy to get out for some retrieving.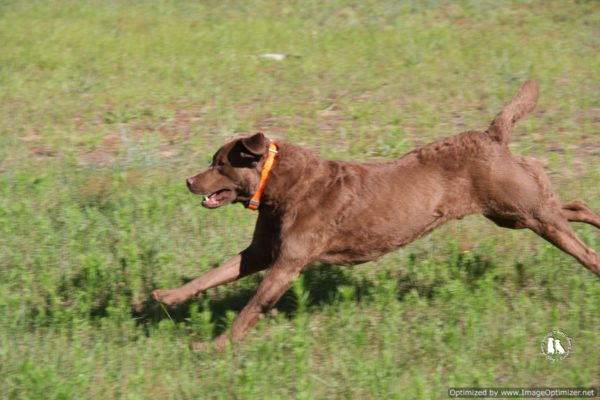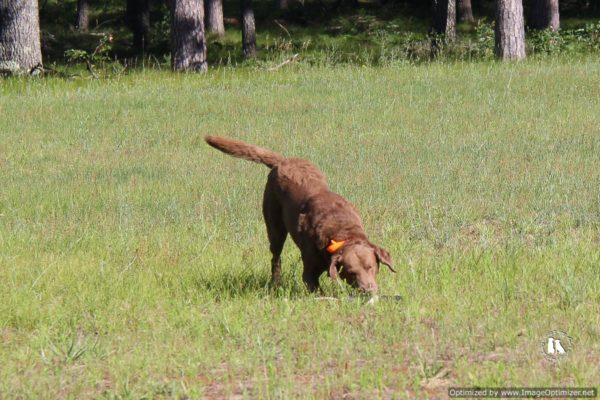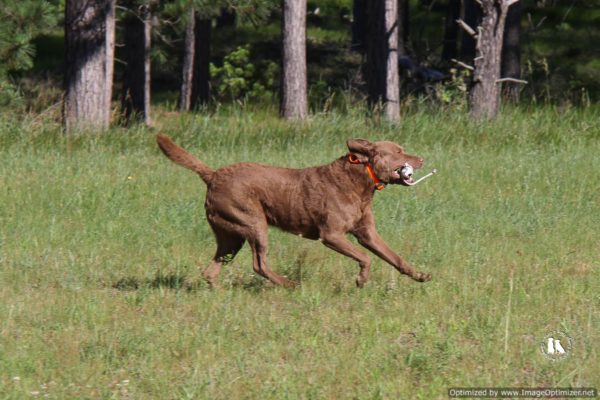 We wanted to run them through another series of singles, but a guy showed up to cut the grass.  This field is never used but of course the grass had to be cut right then.  The guy never said a word, just drove his mower onto the field.  I had to quickly gather my bumpers up and get off.  It was a bit odd.  Usually if we are training on a field and they need to mow, they usually say something.  Oh well at least the brown dawgs got in some exercise.